Grab these rides and recreate your favorite scenes from the movie!
---
A private party is selling 13 vehicles used for filming Mad Max Fury Road, and as you might imagine that's causing quite the stir. The blockbuster film features dramatic action punctuated by some crazy custom cars and trucks as they speed across the Australian desert. Now is your chance to grab these unique movie cars to wow your friends and neighbors.
See 15 of the most famous movie cars here.
The largest and one of the craziest builds included in this sale is the War Rig, which was built using a Prime Mover Inc. Tanker and Ball Pig-Trailer. The thing is a hot rod on 16 wheels with twin V8s placed end-to-end, plus 6-wheel drive, and plenty of other modifications.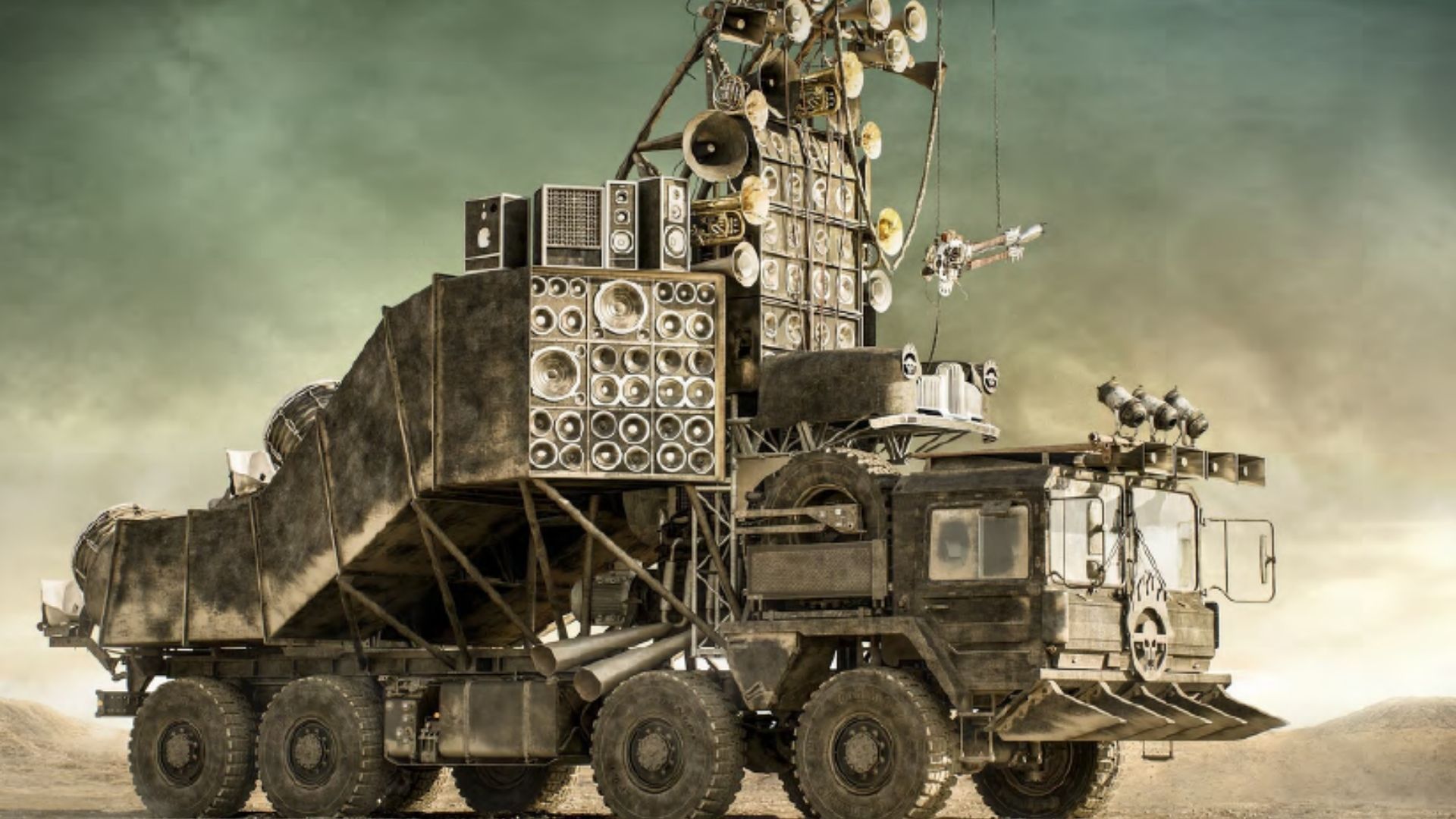 There's also the Gigahorse, a strange mutant made out of two 1959 Cadillac Coupe DeVilles. Boasting a much wider track than factory, plus duallies in the rear, twin V8 engines. The Doof Wagon is also being sold. You probably remember the huge truck with tons of speakers mounted on it to blast out heavy metal music, keeping the troops motivated to keep in the fight.
Plenty of people are going to be interested in the latest incarnation of the Interceptor. The 1973 XB Falcon Coupe gets an upgrade with raised ride height, skull-topped supercharger climbing way above the hood, and mounted machine gun.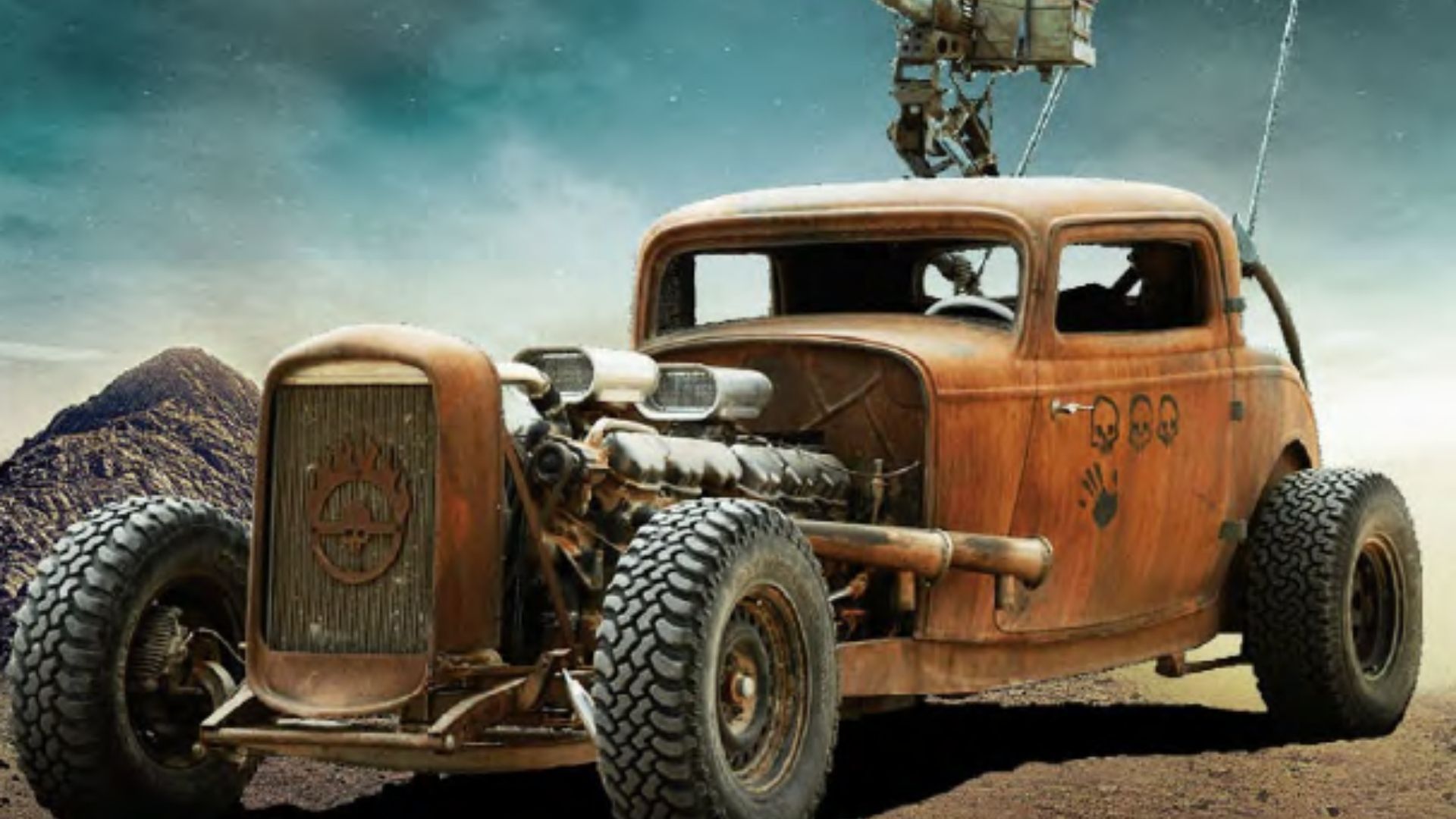 Other hot rods included in the sale are the 1932 Chevy Coupe 5 Window driven by Nux, a Jaguar with the roof chopped off, and a 1956 Pontiac Safari 2-door wagon.
Rather than being auctioned, these movie vehicles will be sold through private negotiations. However, to give everyone a fair shot at the, the seller has set a deadline for offers of September 26. Interested parties can communicate with Lloyds, which is handling the transactions. The sale of the vehicles will be livestreamed.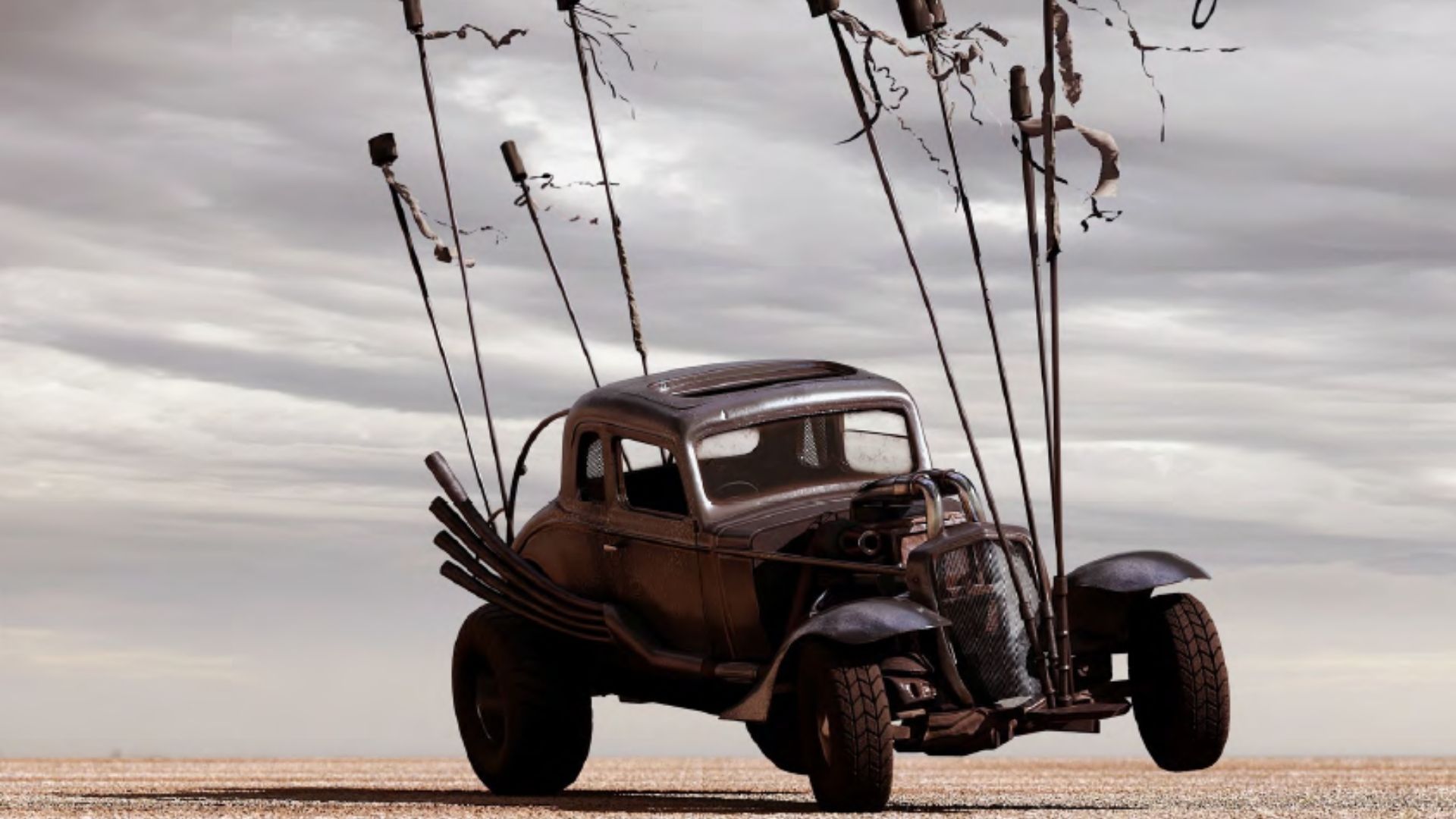 We'll see more interesting Mad Max vehicles when the next installment in the franchise drops in 2023. Supposedly, Chris Hemsworth will star in that movie.
Check out the entire collection being sold through Lloyds here.