This is a far cry from a stock car racer.
---
NASCAR driver Joey Logano has a web series called Carography. You probably haven't heard of it before, judging by the views the first two episodes have garnered on YouTube. However, the third episode could get more traction as the racer shows off his wild 1953 InternationalR-130 Series rat rod truck. It honestly looks like it could be used as a set piece in a Mad Max movie.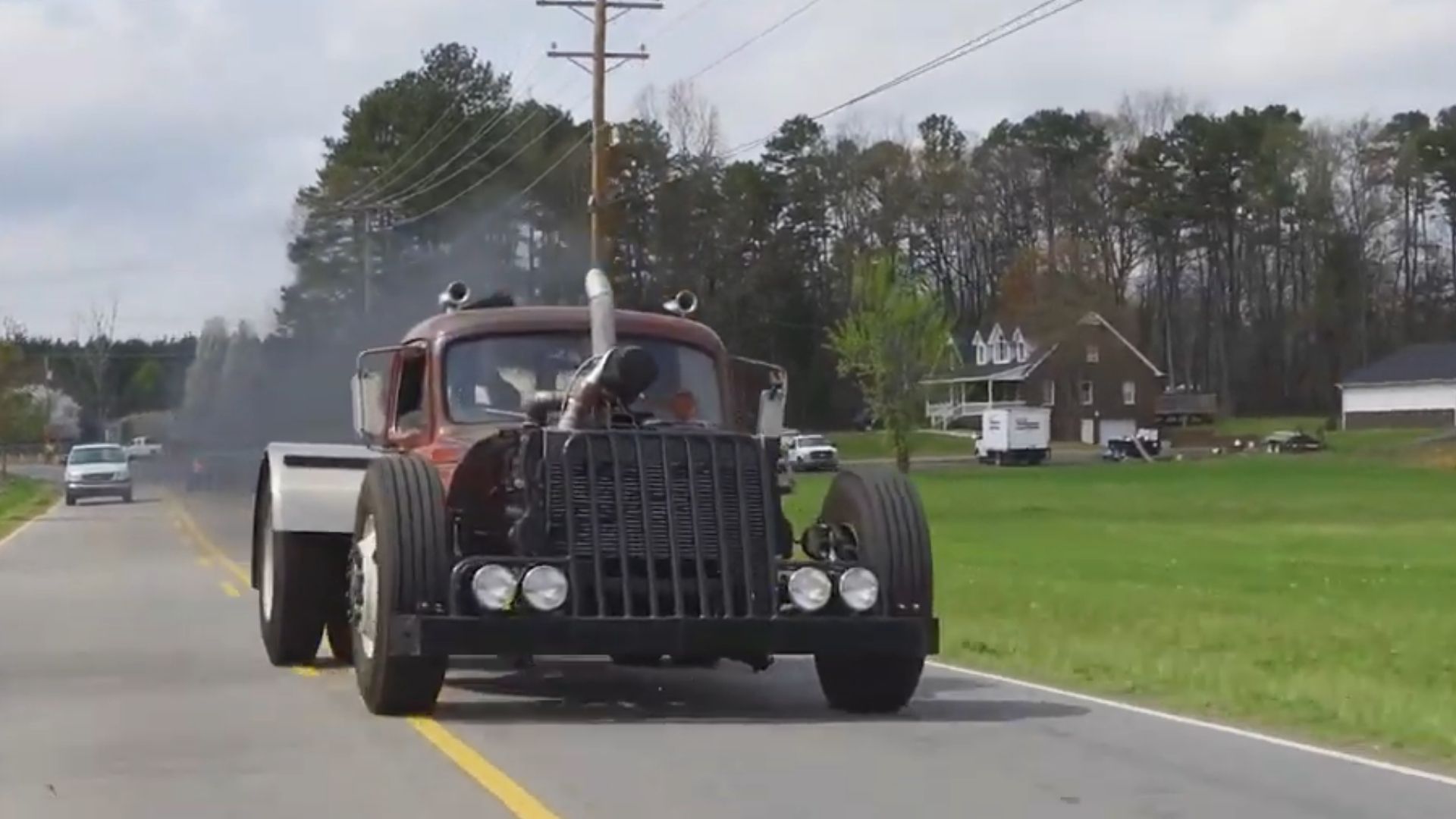 Just like with any good rat rod, this pickup has been chopped and reassembled using other pieces, plus lowered dramatically, making it look far from the original factory model. All the front body panels are gone, with an aftermarket grille guard which looks like it was inspired by crowd control barriers. Four headlights sit low in that assembly, just above the low bumper.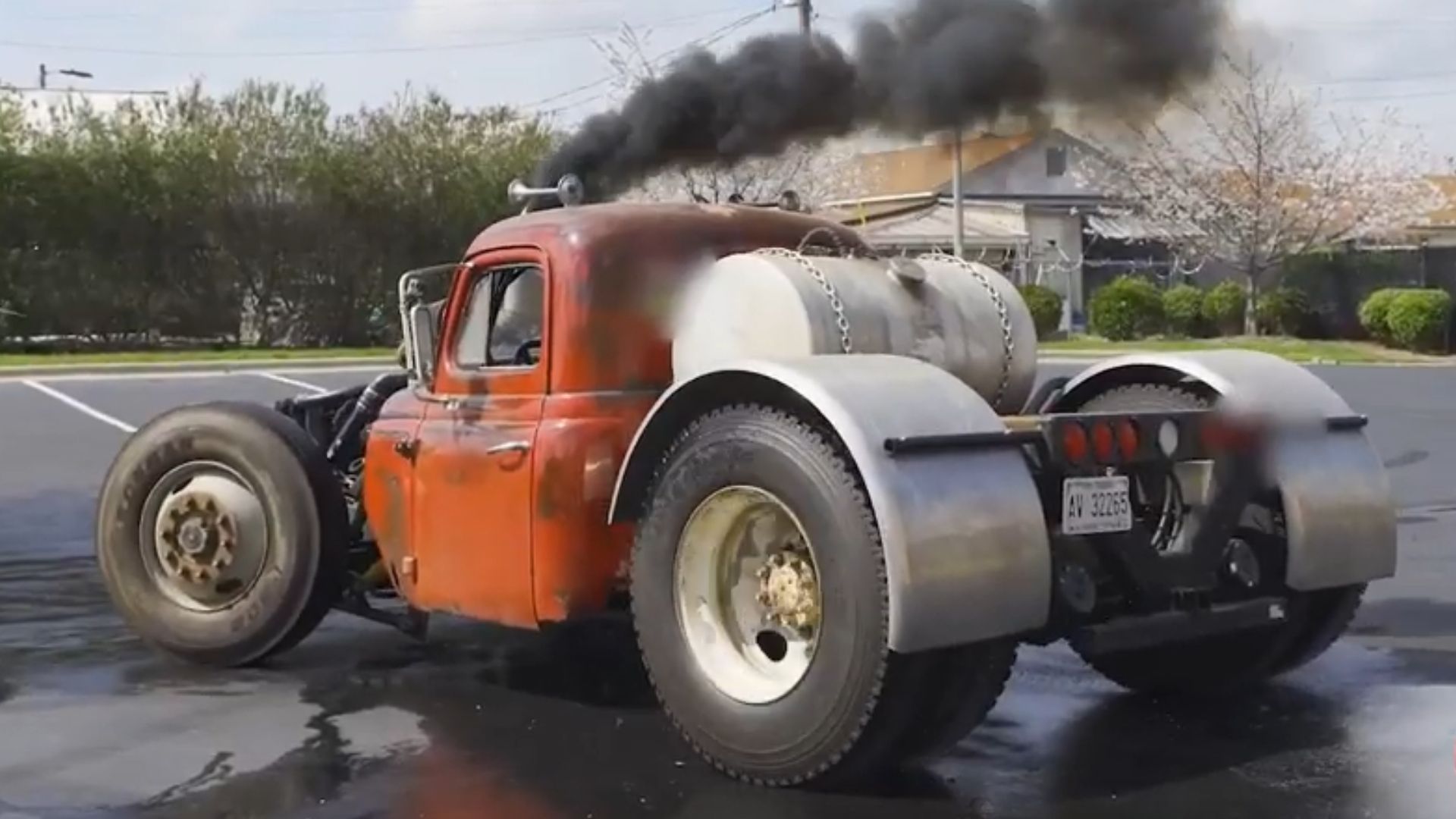 The cab has a well-earned patina people go wild over these days. The bed is gone, while a fuel tank is mounted behind the rear window. Aftermarket, extra-wide fenders keep the dually wheels in the rear from throwing rocks all over the place.
As the star of this show, the turbocharger attached to the low-slung diesel engine up front is a big focal point. A janky exhaust stack comes off that like some sort of industrial unicorn horn. Under load, this truck rolls coal something fierce right over the cab.
To top it all off, literally, this truck has air horns. Logano also shows how the front of the driver's footwell is open to the engine compartment, which he jokes is how you know the speed the truck is going.
How you feel about this creation is probably going to be influenced by two factors: your opinion of Logano as a NASCAR driver and your opinion of rat rods in general. Not everyone's a fan, naturally, but what are your thoughts on this rat rod truck? Leave a comment and let us know.