These are the icons we grew up on!
---
There are a few cars that almost everyone can recognize. From bad black Dodge Chargers to insane Aston Martins, these iconic vehicles still capture the minds of enthusiasts from all generations. Their stunning appearances on the big screen show the cars being pushed to their absolute limit. With impressive jumps and long, fast, straight lines the roar of their engines and ridiculous squealing tires will live on through history. However, there is one question that always rises when discussing these automotive legends, what happens after the film?
Check out the cars from the Scream trilogy here.
Bullitt Mustang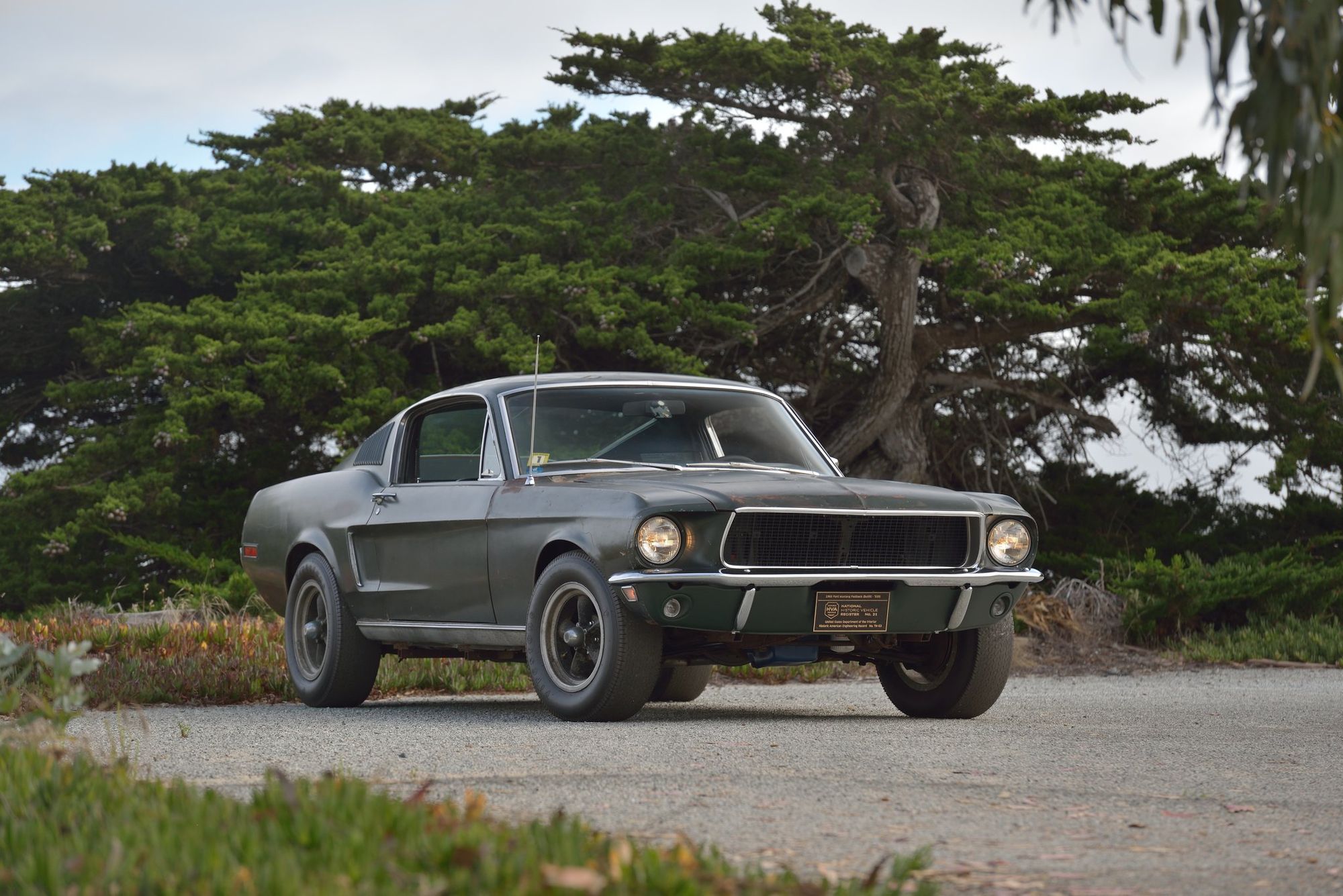 First up is everyone's favorite Mustang. This famous Ford fastback was featured in the American classic, Bullitt. After being purchased for $6,000 after the film by the Kiernan family this, now extremely valuable, vehicle was sold last year for an incredible $3.74-million.
Bandit Trans Am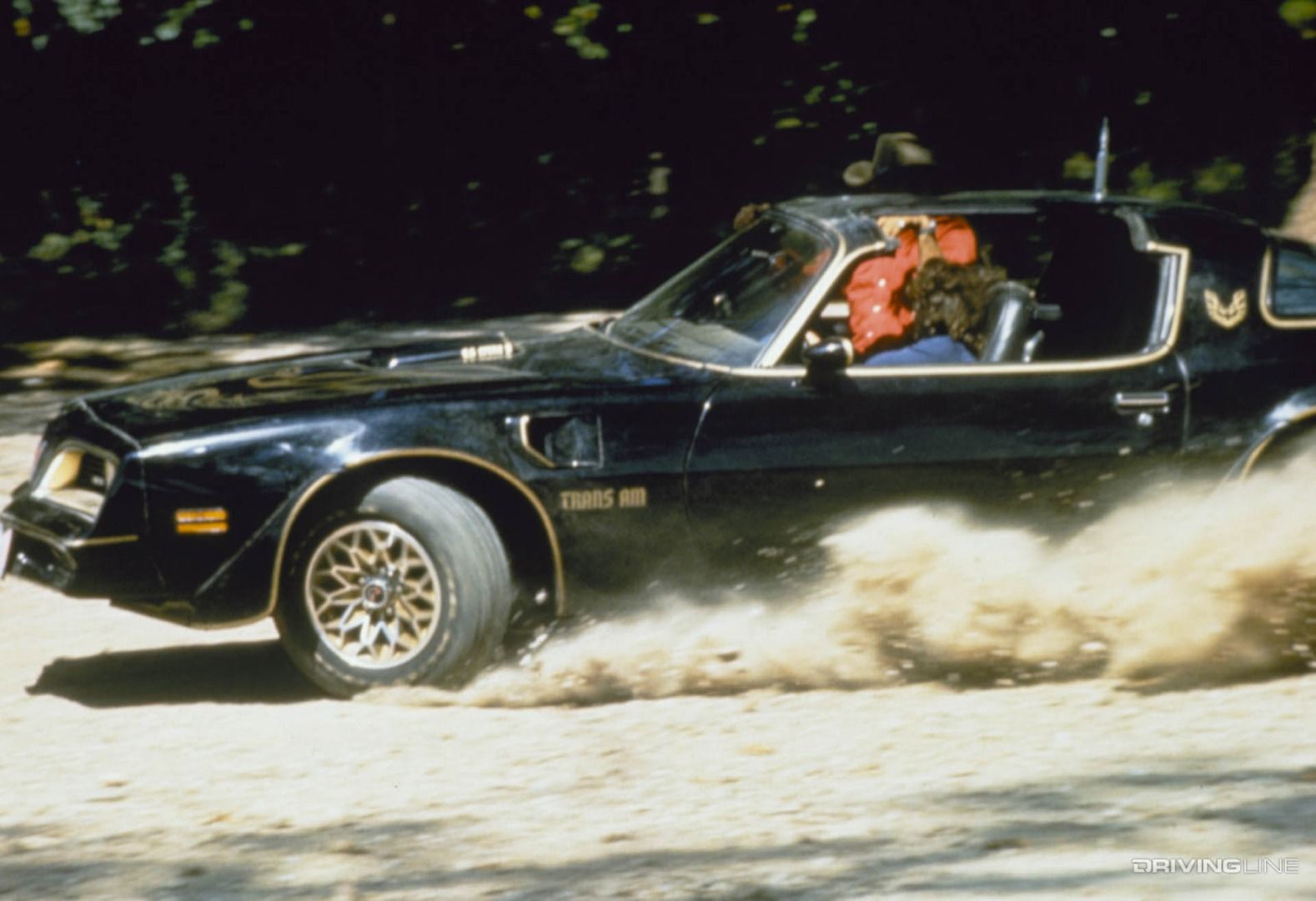 The car is a personal favorite. This is the original Smokey And The Bandit Trans Am. Unfortunately out of the 12 original picture cars not one of them survived. However, the car that was used to promote the film was sold at a Barrett-Jackson auction for an astonishing $550,000.
Paul Walker Supra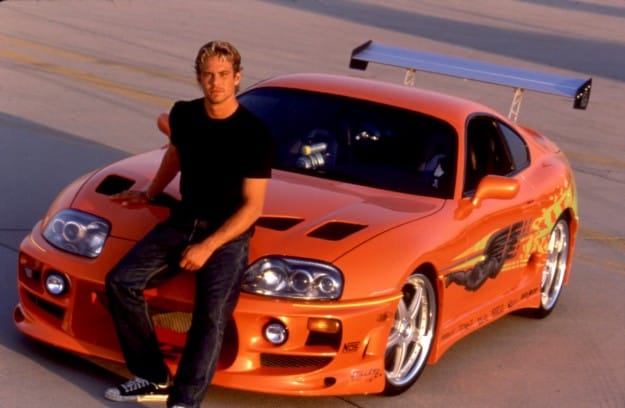 The first Fast & Furious movie is arguably one of the most impactful films in the automotive genre. Among the extensive cast, possibly the most memorable character was that of the famous Brian O'Conner played by the legendary Paul Walker. Of course, that name comes with one of Hollywood's favorite cars: The Supra. This car was put up for auction in 2015 and sold for $185,000.
Christine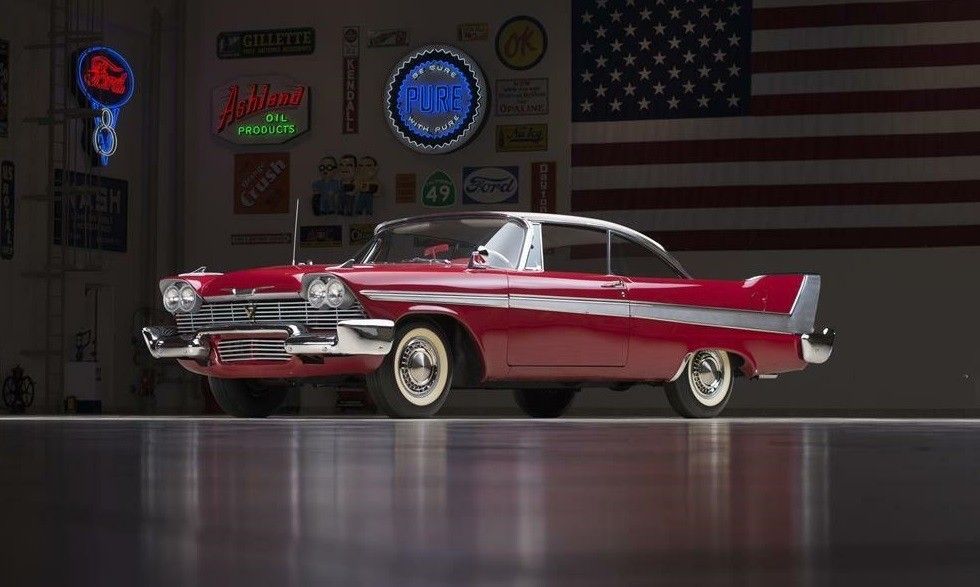 Now it's time to talk about the infamous Christine. While the movie depicts this car selectively killing off her previous owners and murderously overthrowing the main antagonist bully's life, her current role is a much quieter one. After the film, Christine was purchased by 19-year-old Bill Gibson who has kept the car even still to this day.
K.I.T.T.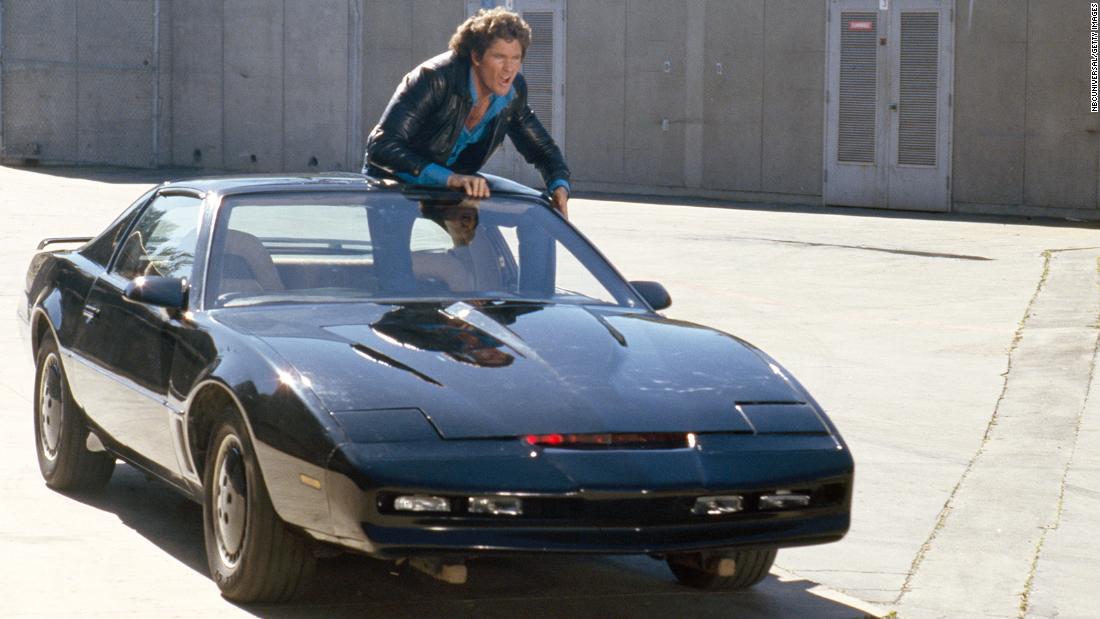 K.I.T.T. is one of Television's most iconic futuristic automobiles. The legendary car was driven by David Hasselhoff in Knight Rider. This classic 1987 Pontiac Firebird Trans Am, or rather one of the several cars used on-film, is currently in the hands of Joe Huth in Pennsylvania.
General Lee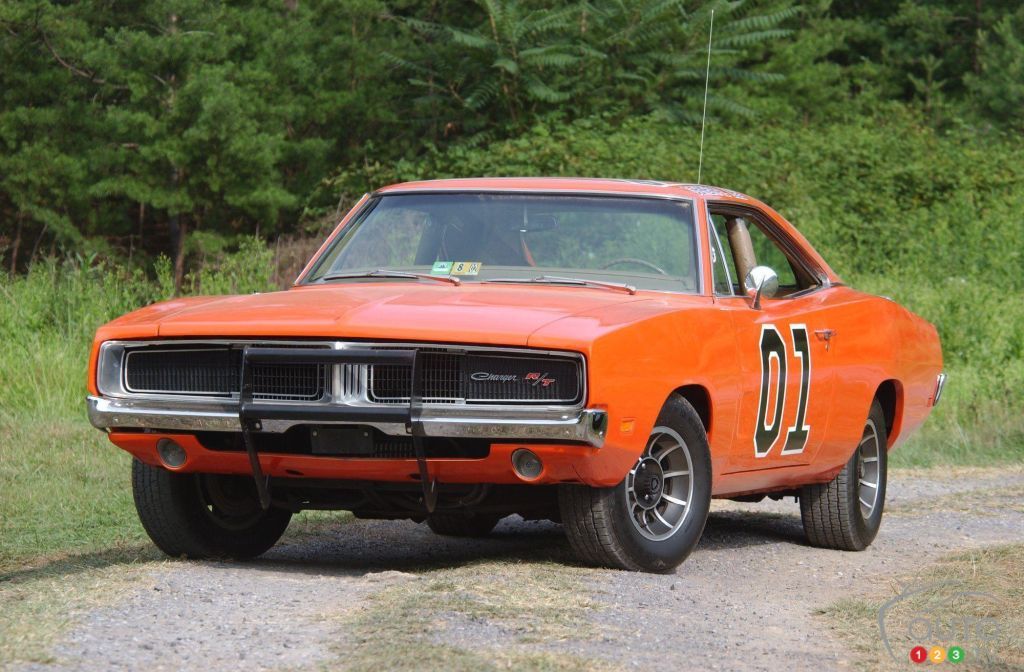 Oh boy, it's time to take a mudslide into a fast-paced adventurer's car from 1969, General Lee! This famous Charger is known for its long jumps, violent crashes, and iconic two-wheeled Charger stand. However, most people don't know that the original Charger is currently in the hands of Bubba Watson who purchased the car for a whopping $121,000.
Ferris Bueller Ferrari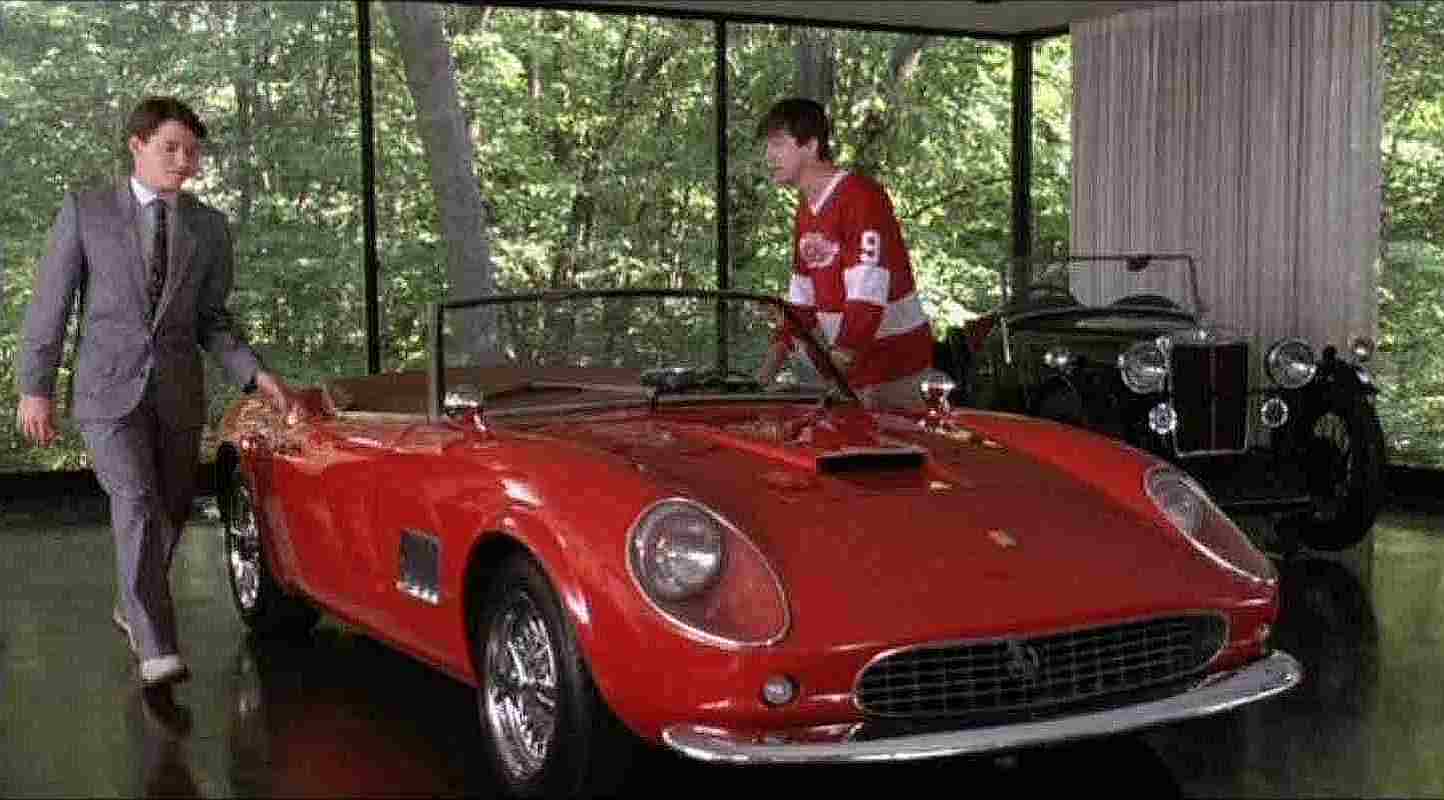 Ferris Bueller is a teenage legend, his wild antics combined with an iconic soundtrack and some hilarious moments make for an almost perfect movie. One of the coolest cars ever displayed on the big screen was the Ferrari which was a 1985 Spyder built by Modena to replicate the Ferrari for Ferris Bueller's Day Off. While we're not sure what happened to the original car, many replicas have sold at auction even going for as much as $400,000.
Love Bug Beetle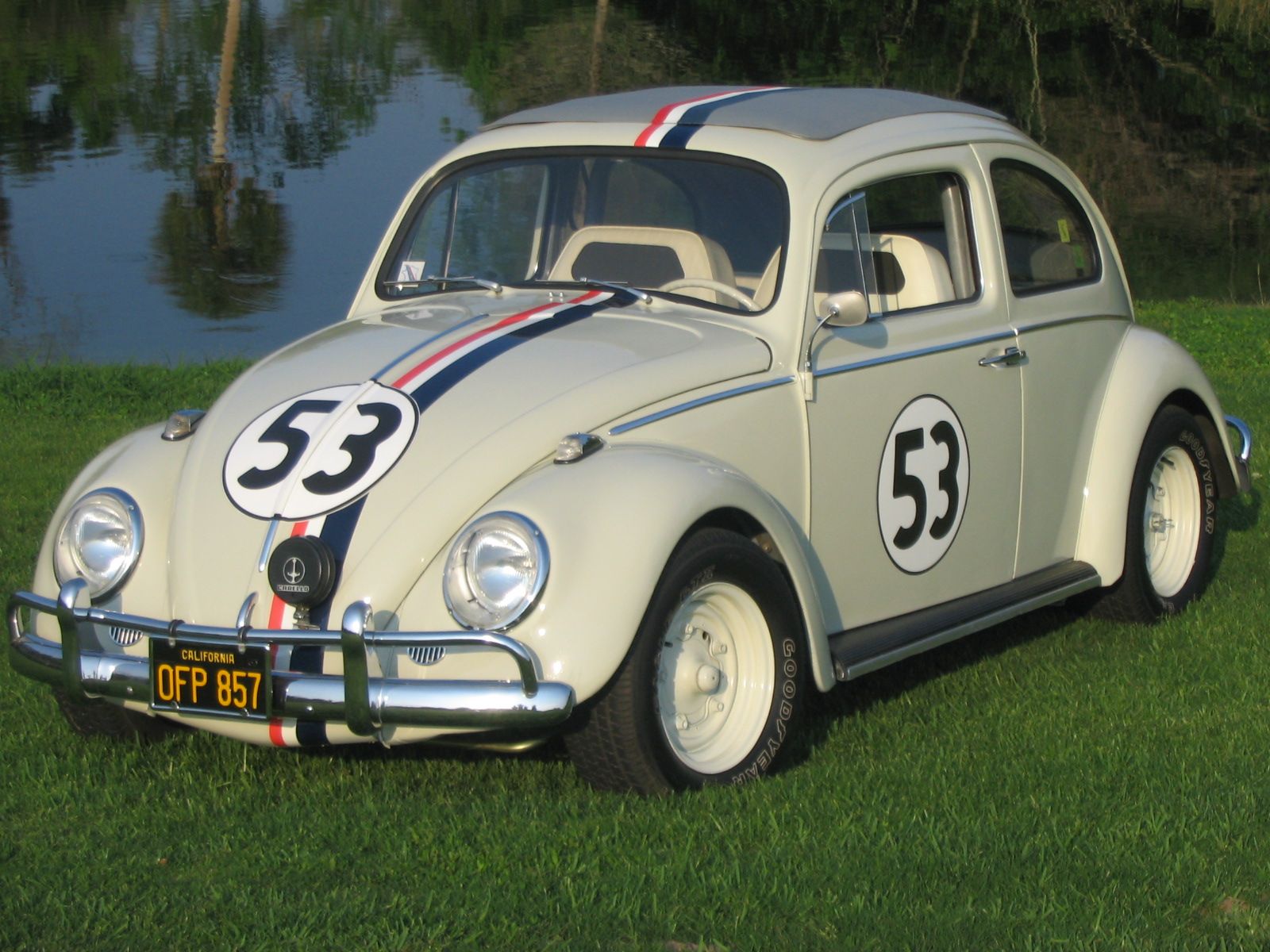 The Love Bug is yet another classic film that captured thousands of hearts with the adorable "Herbie" car. This famous bug was made from a 1963 Volkswagen Beetle. Only 3 of these cars survived the film and one sustained terrible damage. This beat-up bug was eventually restored by Tony Alanzo and now accompanies a collection in the AACA Museum.
Vanishing Point Challenger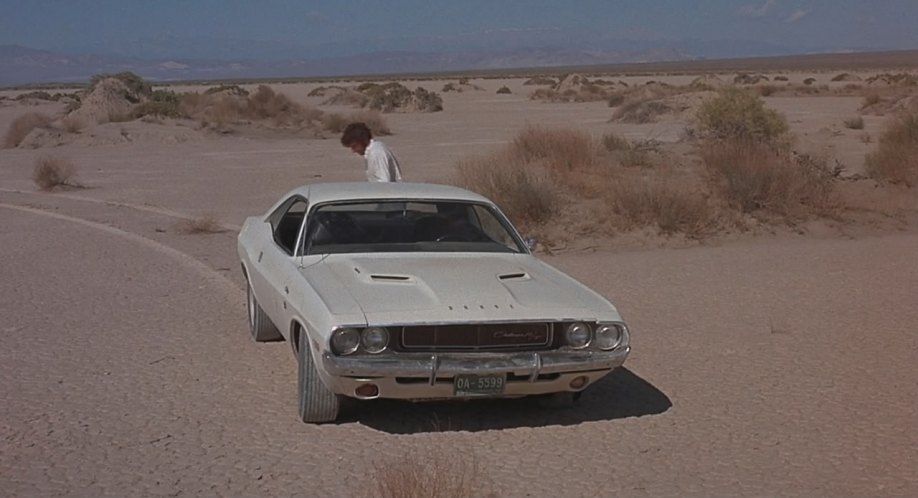 Vanishing Point is another iconic movie from the 1970s. The infamous 1970 Vanishing Point Challenger will forever be known as one of Mopar's greatest creations. Unfortunately, Chrysler made the mistake of taking issue with their cars being a part of the film due to the main character's questionable actions involving drug abuse. To solve this issue, all five of the rented cars were crushed and sold for scrap metal after filming just to spite Chrysler.
Starsky & Hutch Gran Torino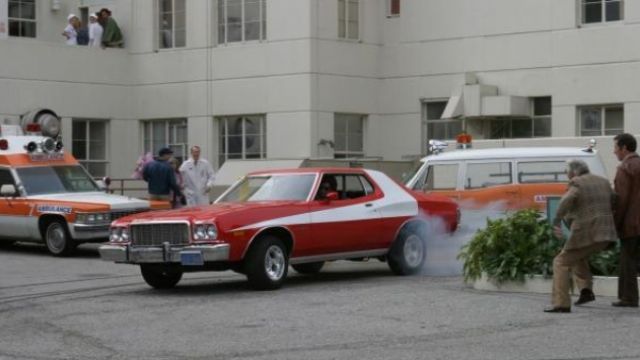 Car number 10 on this list is the Ford Gran Torino from Starsky & Hutch. This 1976 Ford Gran Torino was originally borrowed from Ford's movie car lease program and went right back to them after the show was eventually canceled. A.E. Barber Ford of California purchased the car at auction. The last time the car changed hands was in Florida, 2015, and it has recently been fully restored.
Blues Brothers Monaco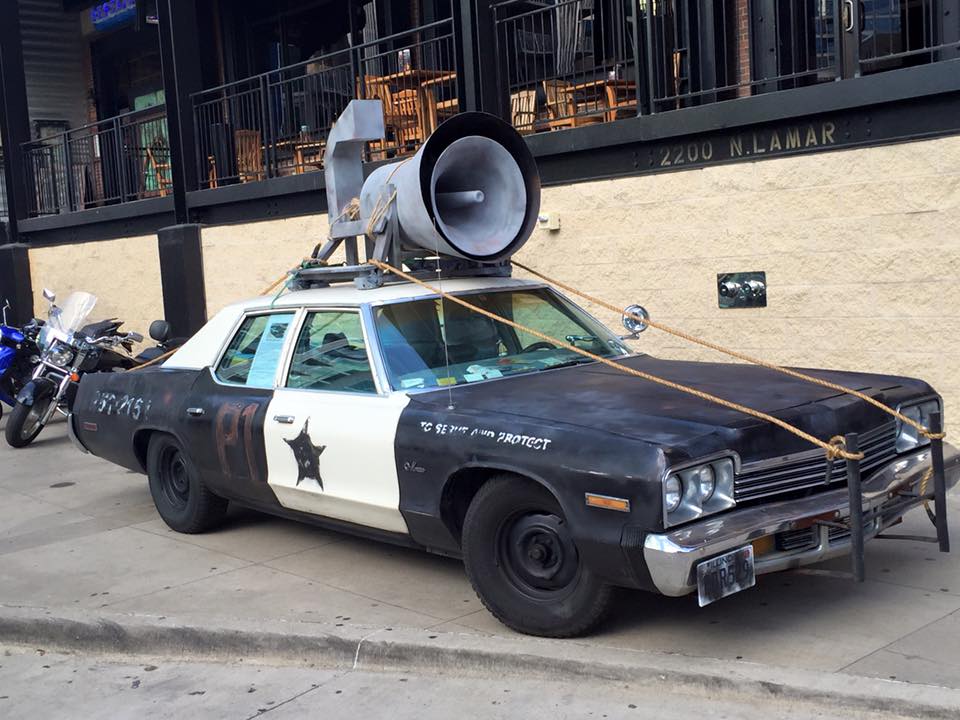 Next up is a Mopar big-block beast, this 1974 Dodge Monaco from The Blues Brothers. While 60 cars were used for the musical comedy, most were unfortunately destroyed. After shooting, one of the last remaining vehicles was being driven to Mississippi where it broke down and the driver, supposedly Dan Akroyd, had to leave it on the side of the road.
Back To The Future DeLorean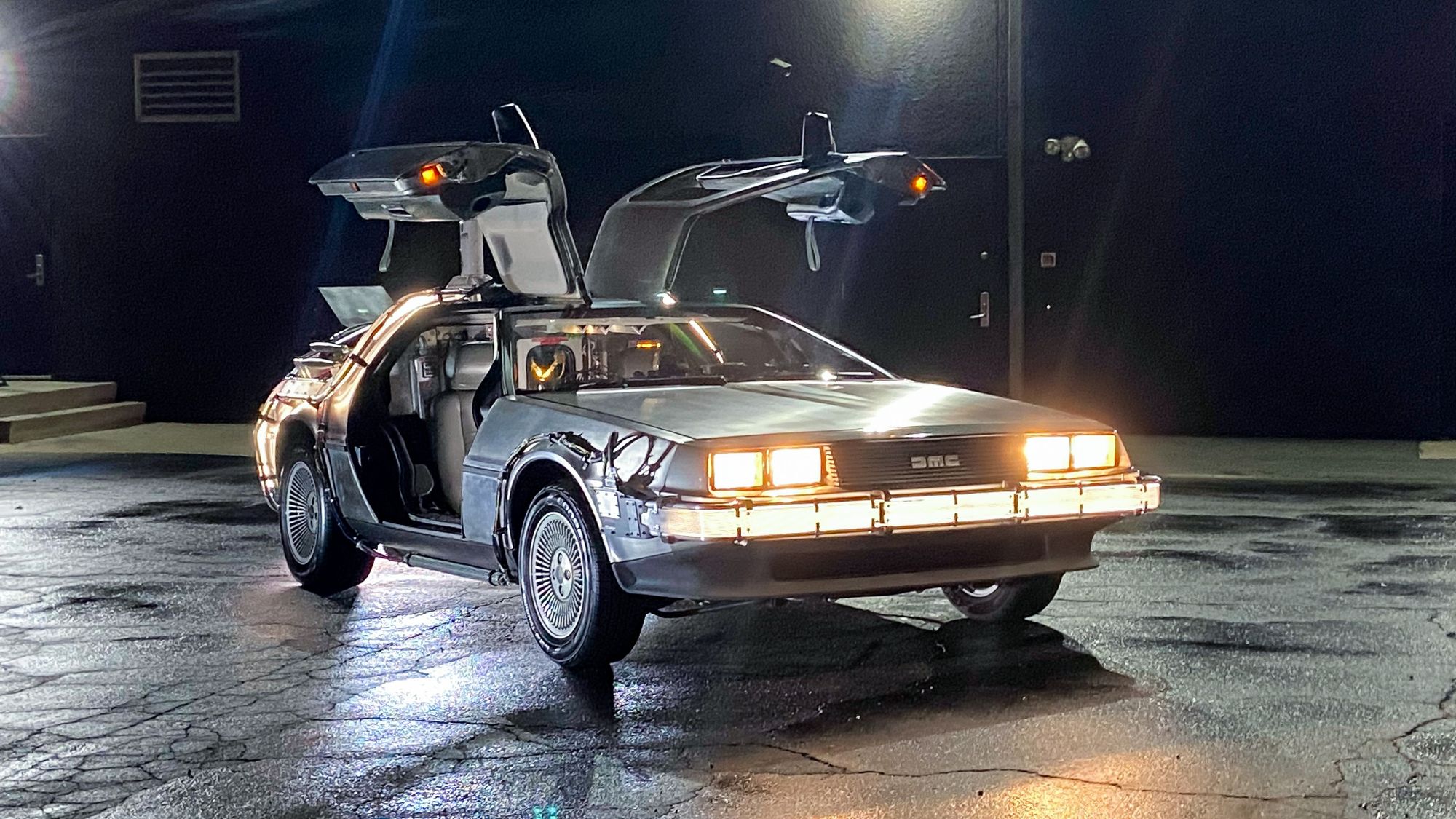 Where we're going with this next entry, we won't need roads. Surprisingly there was only one DeLorean used in the classic Back To The Future series. That same car now sits in the Petersen Automotive Museum and has been there since its official introduction into the museum's halls in 2016.
Thelma And Louise Ford Thunderbird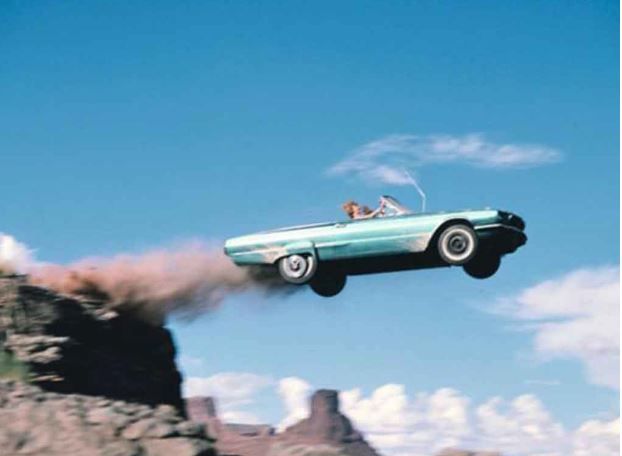 Thelma And Louise is an American 90's classic. While most remember the movie for the high-speed chases and fast-paced crime spree, some automotive enthusiasts recognize the movie for its 1966 Ford Thunderbird. 5 cars were used in the movie, with one being flown off of a cliff for the final scene, another was sold at auction with signatures from both Brad Pitt and Geena Davis for $71,500.
Dom's Charger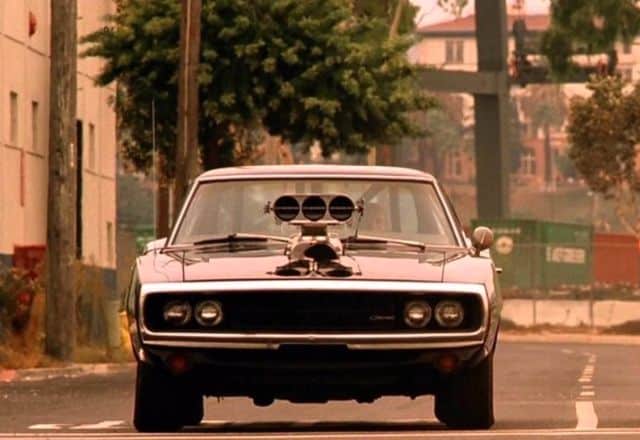 Dom's Charger was an incredible beast of a car and is possibly best remembered for its ridiculous, and very fake, wheelie burnout. While it currently sits in the Volo Auto Museum the car is for sale with the hopeful asking price of $129,000.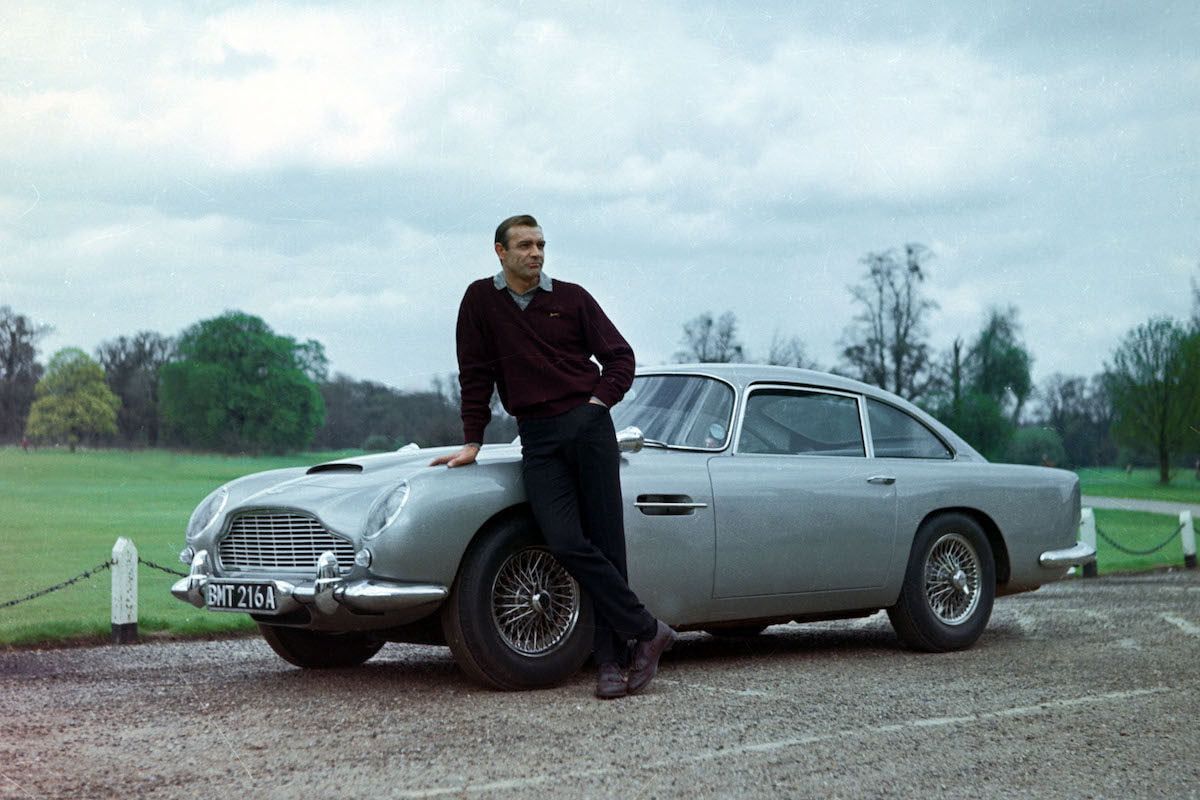 Goldfinger was possibly one of the most iconic films in the James Bond film franchise. Originally driven by Sean Connery, playing James Bond, the beautiful 1964 Aston Martin DB5 was sold for $4.6-million by car collector Harry Yeaggy.