Don't miss your chance to buy this red hot classic!
---
One of the hottest cars in the collector car market lately has definitely been the fourth-generation (A80) Toyota Supra as these cars continue to skyrocket in value and command at auctions and private sales. An excellent example of this trend is the incredibly low-mileage and unmodified 1994 Toyota Supra twin turbo being sold by Vanguard Motor Sales, and this one is about immaculate a Supra as you'll find.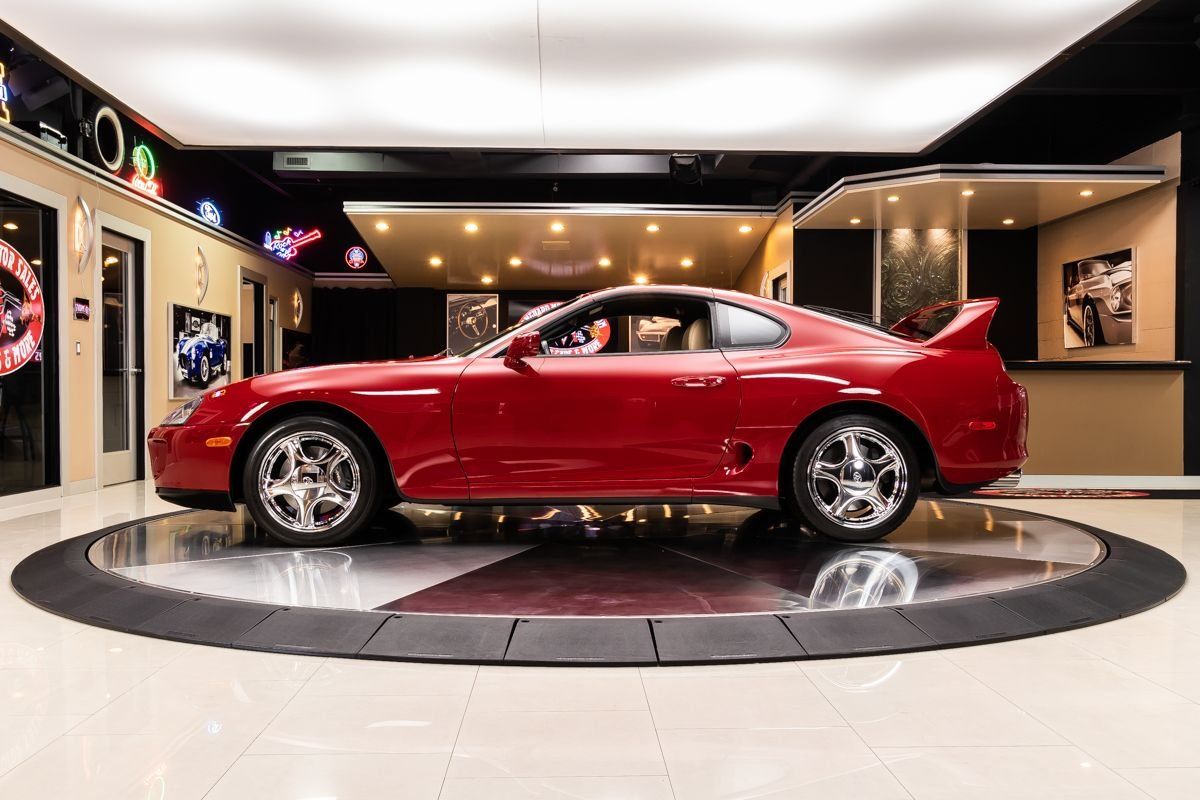 With less than 33,000 original miles, this bubbly, big-winged Supra is ready to show with its gorgeous Renaissance Red paint job and shiny chrome five-spoke wheels. As it sits, this car looks exactly like it did when it was sold 26 years ago without a single modification and no sign of wear. Everything from the tan leather to the removable hardtop are in flawless condition.
If you're looking for the cream of the crop when it comes to A80 Supras, the twin-turbo straight-six engine is the way to go. For North American-spec cars, this 2JZ-GTE engine laid down an impressive 320 horsepower, and this one sent that power to the rear wheels through a six-speed manual gearbox. From the paint to the interior and from the engine compartment to the undercarriage, everywhere you look on this '94 is straight and clean.
The Toyota Supra has been appreciating in value, and this well-preserved 1994 Toyota Supra twin turbo would be the perfect addition for any collector. Vanguard Motor Sales has this low-mileage Supra Twin Turbo listed for $139,900, and you can click HERE to make an offer.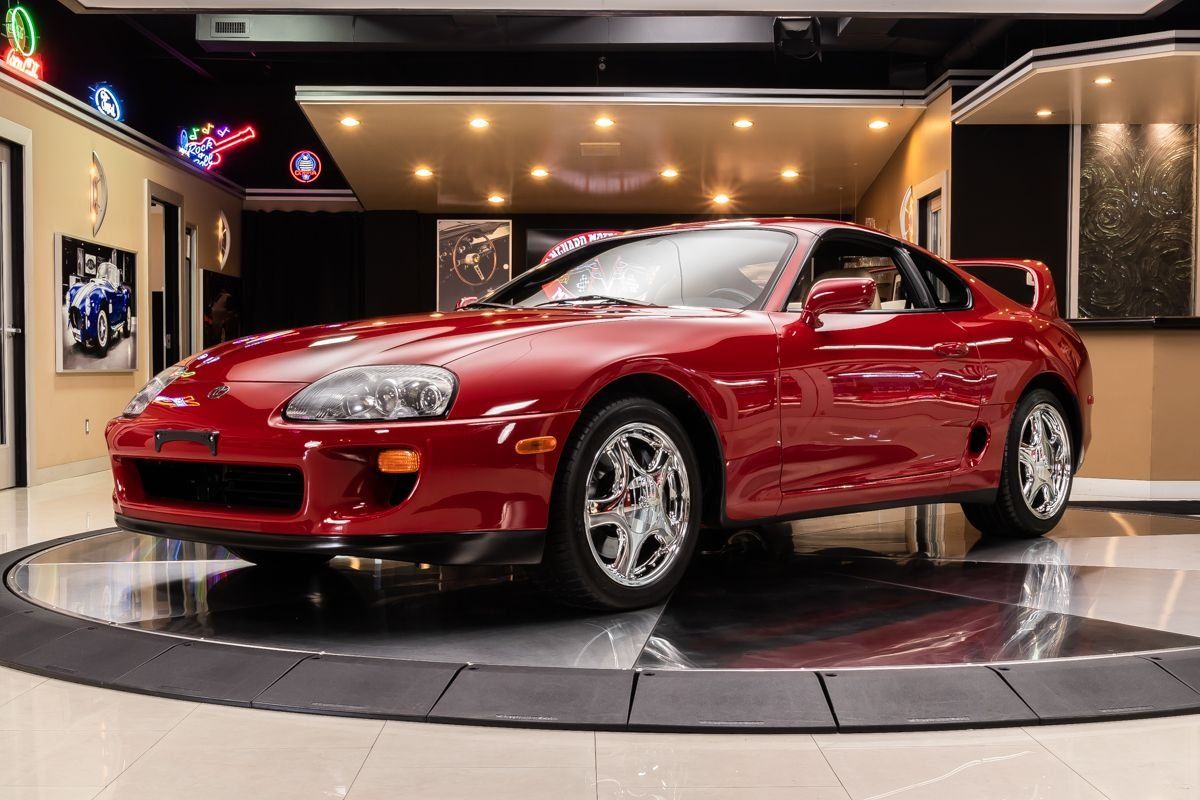 Related Articles...