Another reason to play with the plastic bricks…
---
We know a lot of our readers are Lego and Dodge fans, so the announcement of a new set featuring a 1970 Dodge Challenger T/A and an SRT Top Fuel Dragster is important. Dodge and Lego have teamed up again, bring us this new set in the Lego Speed Champions series. It's already out, so if you want to get your hands on it, hit up your local store or start shopping online.
The Hot Wheels Red Line Club is accepting new members. Learn more about it here.
Perhaps the most exciting part of this set is the fact the Challenger is adorned in Plum Crazy. That's the first time Dodge has used the wildly popular, iconic hue in a Lego building set. Also, the muscle car looks far more muscular than some of the previous Lego cars, thanks in part to the wider body and chassis, so the brand is getting better at capturing the essence of these automotive icons.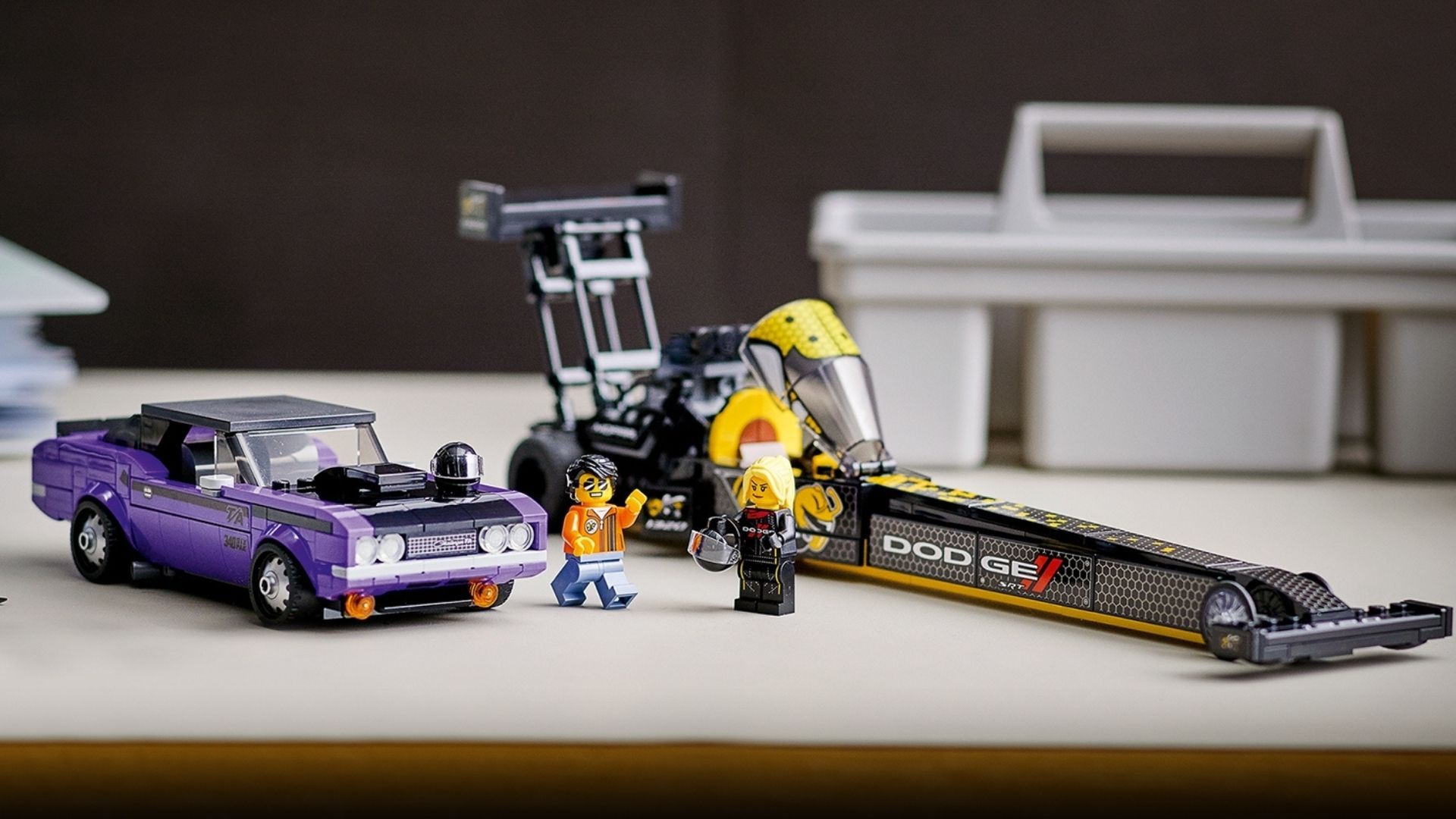 As for the Top Fuel Dragster, it's over a foot long. Of course, it also features the massive front and rear wings, so it will make quite the addition to your Lego collection. Lego has done other Dodge sets, including Dominic's Charger and a set with the Dodge Demon and a 1970 Dodge Charger R/T.
This Lego set comes with 627 pieces, so it's not too complicated to give to your kid for early gearhead indoctrination. Two minifigures come with it. One wears a race suit and the other is dressed in Dodge-branded casual wear.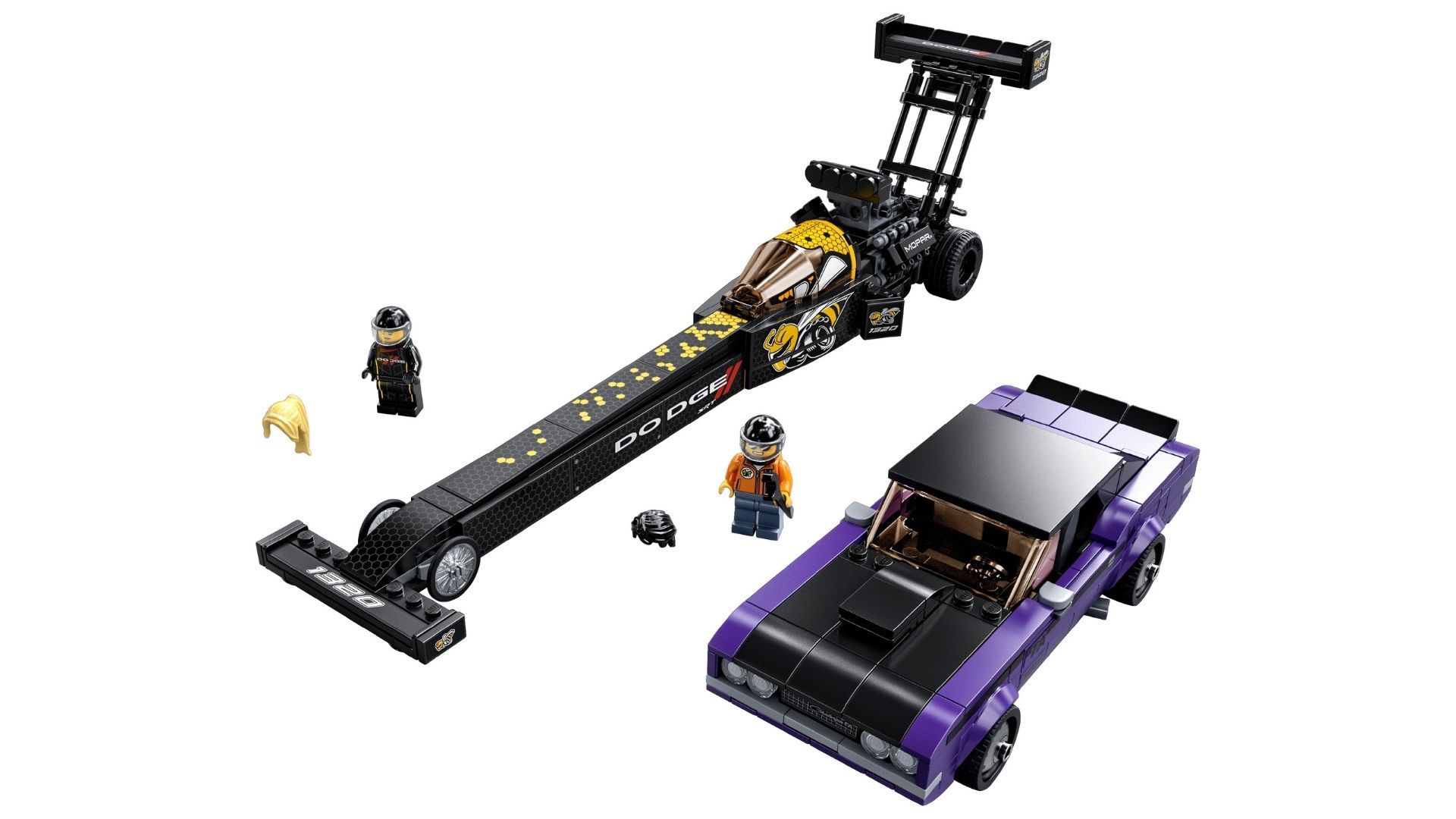 "In 2021, we are extremely excited to reteam with Dodge and expand the Speed Champions 8W Vehicle Collection even further by including new vehicle types and building experiences, for the first time, that appeal to vehicle fans of all ages," said Christopher Stamp, LEGO Design Lead.