So is this what an American ute looks like?
---
For quite some time, people have rightfully been saying the 6th generation Dodge Charger's nose reminds them of a Ram pickup, so someone decided to turn the car into just that. It makes sense in that and a few other ways, leaving us wondering why Mopar hasn't put something like this into production. Surely there are enough people who would like an American ute to haul around lighter stuff, without dealing with the size, fuel consumption, and handling dynamics of a truck.
Check out a sweet Steve Strope 1968 Dodge Charger here.
It's an off-the wall approach for doing something useful with an old Charger. And let's be honest, the things not only are cheap to acquire these days (for good reason) they're also not exactly attractive, so cutting one up is no crime.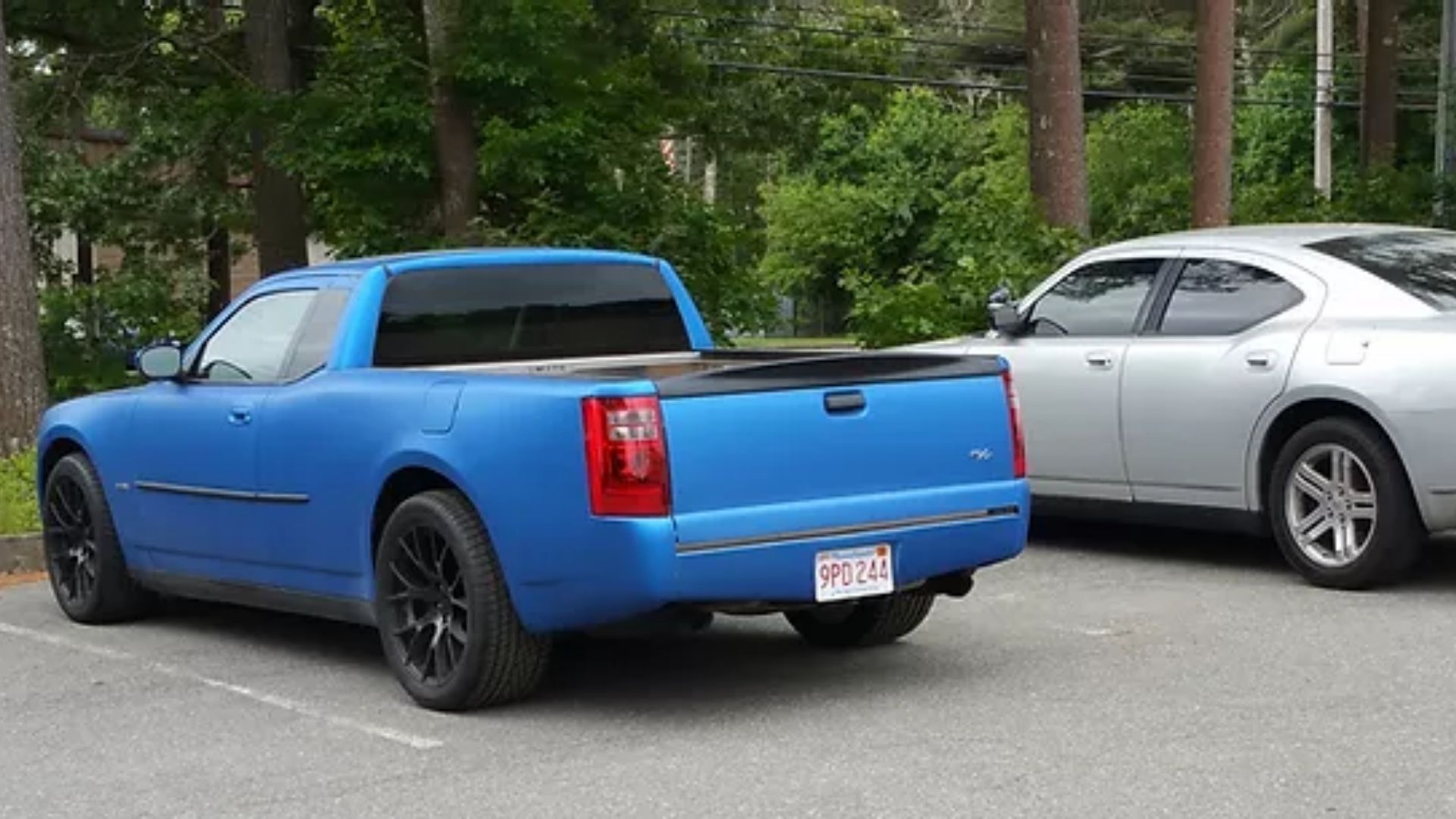 The company behind these conversions is Smyth Kit Cars. They have a tongue-in-cheek tagline that "the modern El Camino is actually a Hemi Charger." Yeah, we're sure the GM crowd loves that, but then again they wouldn't buy such a vehicle so there's that.
This same company made a Volkswagen Jetta pickup conversion kit you might have seen before, so basically they're mad scientists looking to turn the world upside down for the hell of it. We have to say they're doing great work and we highly approve. However, the little 4-banger in a Jetta and that wimpy German engineering is no match for a Hemi V8 and, uh… German engineering from the Mopar.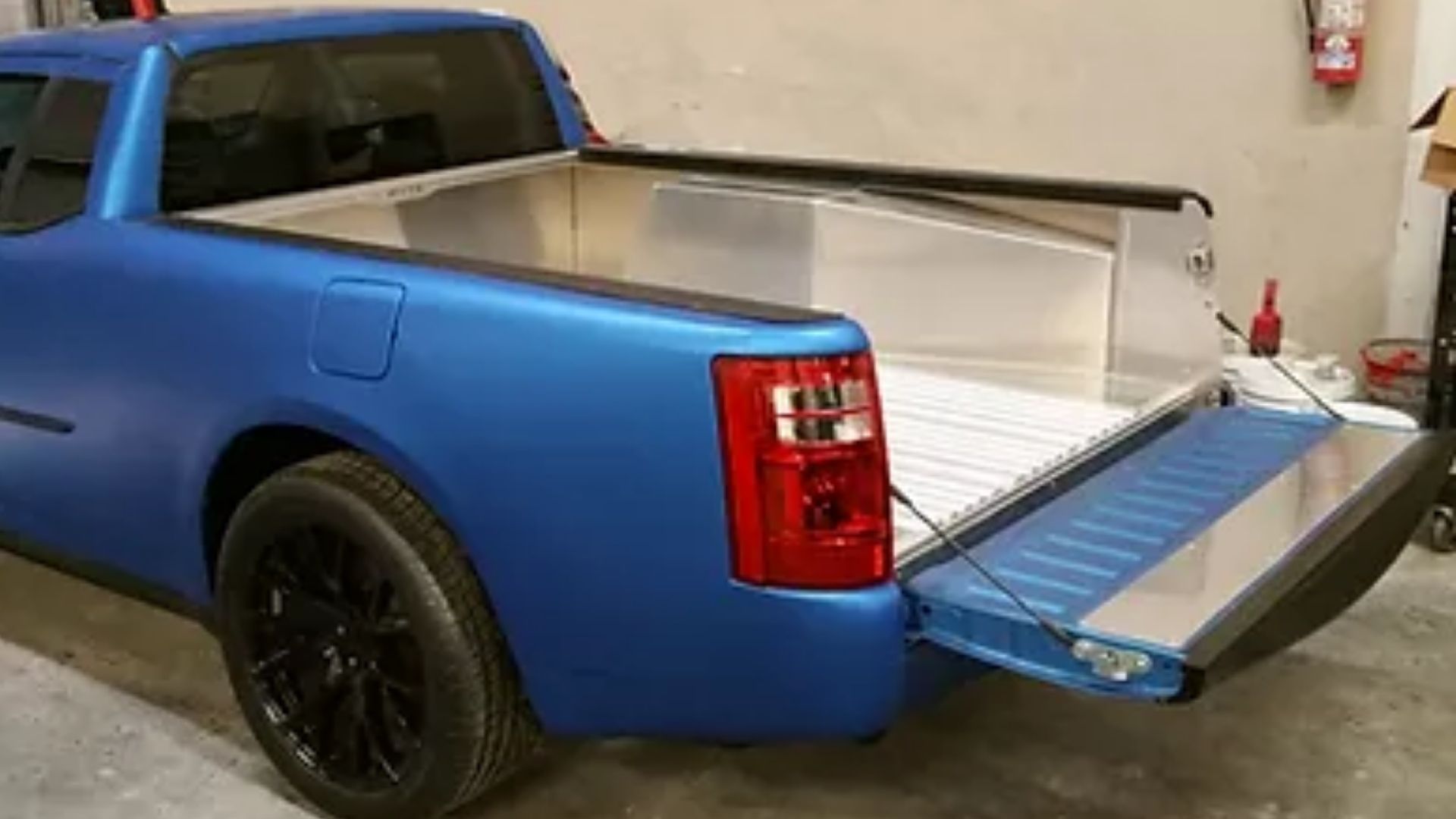 As you can see, the kit involves chopping up the Dodge Charger body at the B-pillars. The bed is made of multiple aluminum panels plus a tailgate from a Ford F-150 of all things. Amazingly, that bed is 6 feet-long while the payload rating is about 900 lbs. The rear glass is from a Chevy Colorado but the rear quarter windows are bespoke. As for the taillights, you'll never believe what they come from: a Dodge Grand Caravan. How ironic.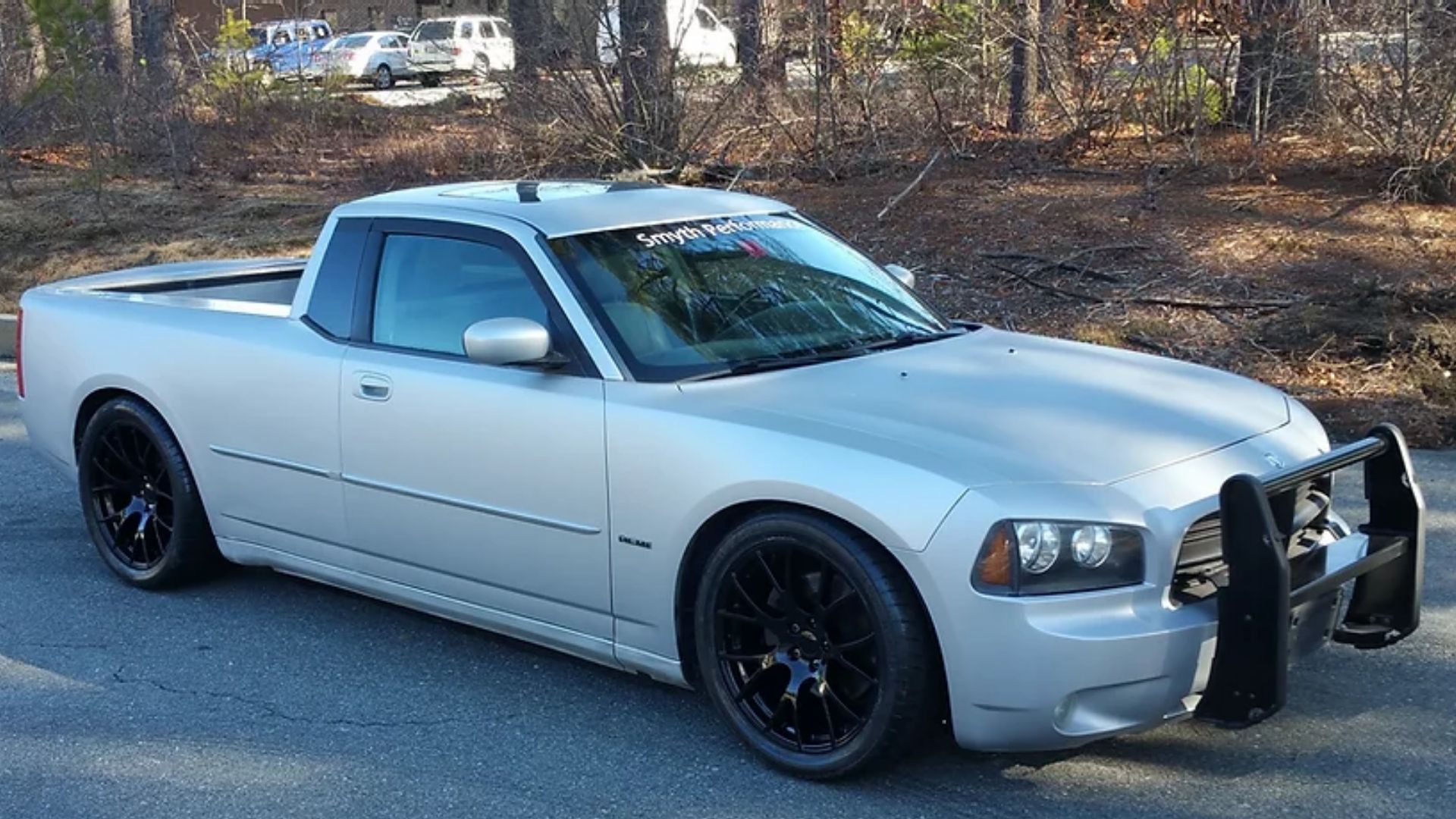 There are different options for the kit, from lowered to more of a police theme. Right now the kits are going for $2,990 which seems like a good deal, but ultimately you'll have to be the judge of that. Extra features like lowering springs, a fiberglass SRT hood, etc. are extra.
Check out the kits for yourself here.
View the Webstory
The Dodge Charger Pickup is Insanely Cool