The new Discovery TV show tackles other interesting car restorations and more.
---
I have to admit most car shows aren't all that interesting to watch. There are a few exceptions and not everyone will agree what those are, but for the most part automotive-centered programs are horribly contrived and too over-the-top to truly be enjoyable. They often feature a bunch of egos building some ridiculous ride under a falsely-imposed deadline with cat fights erupting for no reason at all. Thankfully, Discovery's new car show Car Kings, which follows the car restoration work of Galpin Auto Sports (you might remember it from Pimp My Ride) sounds like it will be striking out in a refreshing direction. The show starts off strong for the first episode with the team restoring Carroll Shelby's personal De Tomaso Pantera.
People understandably love Panteras because they're crazy in all the right ways. Stuffing a big American V8 into an exotic European chassis is a great way to create magic, just like with the Ford GT40 and Shelby Cobra. Carroll went with a twin-turbo system for his car, force-feeding the V8 for even more fun. He loved the setup so much he pressured Lee Iacocca to use it for the Dodge Viper. In fact, Shelby's car was going to be a test mule for the Viper before the decision to go with a V10 was made.
Having the chance to speak with Beau Boeckmann, one of the stars of Car Kings, I learned some about what viewers will see in the first episode. Galpin Auto Sports was able to acquire the Pantera as a rolling chassis, but nobody knew what happened to the twin-turbo V8. It took some serious sleuthing to finally track it down in a tow yard and confirm the engine's authenticity on the spot, an emotional moment the cameras caught.
While seeing historic cars restored and looking showroom-fresh is great, it's even better to watch them really driven. Boeckmann understandably didn't want to give away too much information, but he was very upfront about how they'll be tracking the restored cars. For example, Carroll Shelby's De Tomaso Pantera will stretch its legs on Willow Springs International Raceway and really show what it can do. Just a chance to hear that twin-turbo V8 at WOT is going to be worth watching.
Other well-known tracks will be featured in various episodes. Boeckmann is pretty tight-lipped about which will be shown, other than saying one is going to be the National Corvette Museum Motorsports Park track and another is located near Daytona International Speedway. Surely some nice surprises are coming with future episodes.
You don't need to worry about having rare, restored classic cars driven hard on raceways. Galpin has a strong motorsports history, so these rides are definitely in good hands.
According to Boeckmann, Car Kings is a car show that offers something for everyone. Like me and perhaps more car guys out there than would like to admit, Boeckmann himself has eclectic tastes which are reflected throughout the show. This means you're going to see American muscle, European exotics, classics, race cars, lowriders, tuners, hot rods, JDM rides, restomods, off-roaders, and more. As Boeckmann says, "We're all car people, regardless of genre." No truer words have been spoken.
We don't know all the cars to be featured on Driven, but we do know there will be a new Ford GT, some George Barris movie cars like the Batmobile from the 1960s TV show, the Burbaker Box, the Hanomag Kommisbrot, and even a car called the Wishbone, which was built by Big Daddy Roth using an air-cooled Volkswagen. Front-and-center will be the history and social context of each car, something which normally is missing in TV shows. In other words, Driven is the educational rip-roaring fun time we all need during these social distancing days.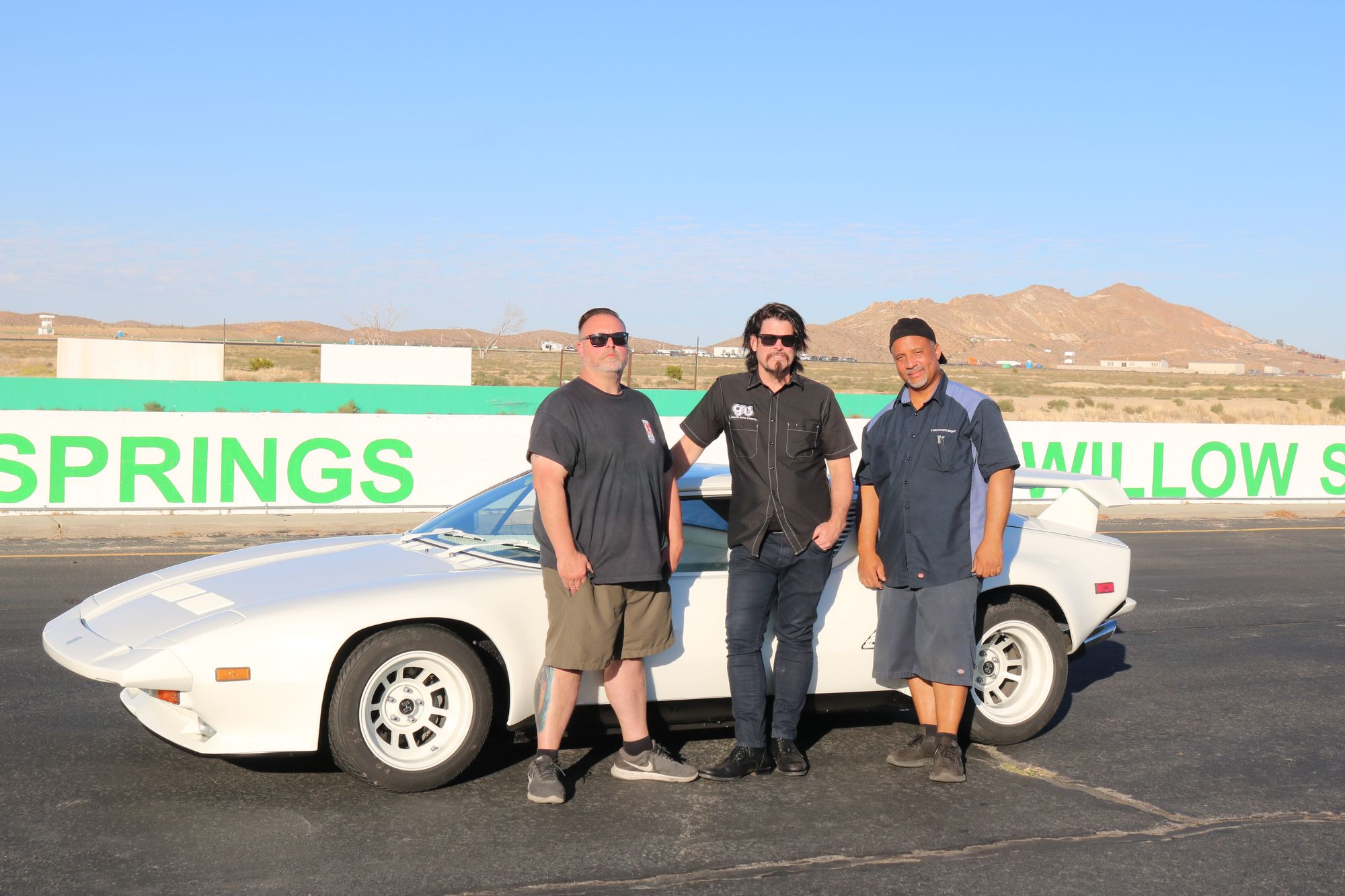 The eclectic vibe of Driven means every episode is going to offer variety, instead of always following the same formula. Too often automotive shows slip into a tired rut, even when people start throwing wrenches at each other in some shop conflict contrived by the producers. Instead, Boeckmann says any on-screen drama is real.
This claim to authenticity doesn't come off as some slick marketing ploy. Boeckmann is a real car guy who doesn't need to prove himself in the least. He's a down-to-earth person, not some actor trying to get more attention because of some childhood insecurities.
During our chat he talked about the pride he feels about his technicians working through the coronavirus shutdown in California, since they're deemed essential by the state. He's hopeful this current crisis will help more people realize being an automotive technician or anything similar isn't shameful. "We should be proud to work with our hands."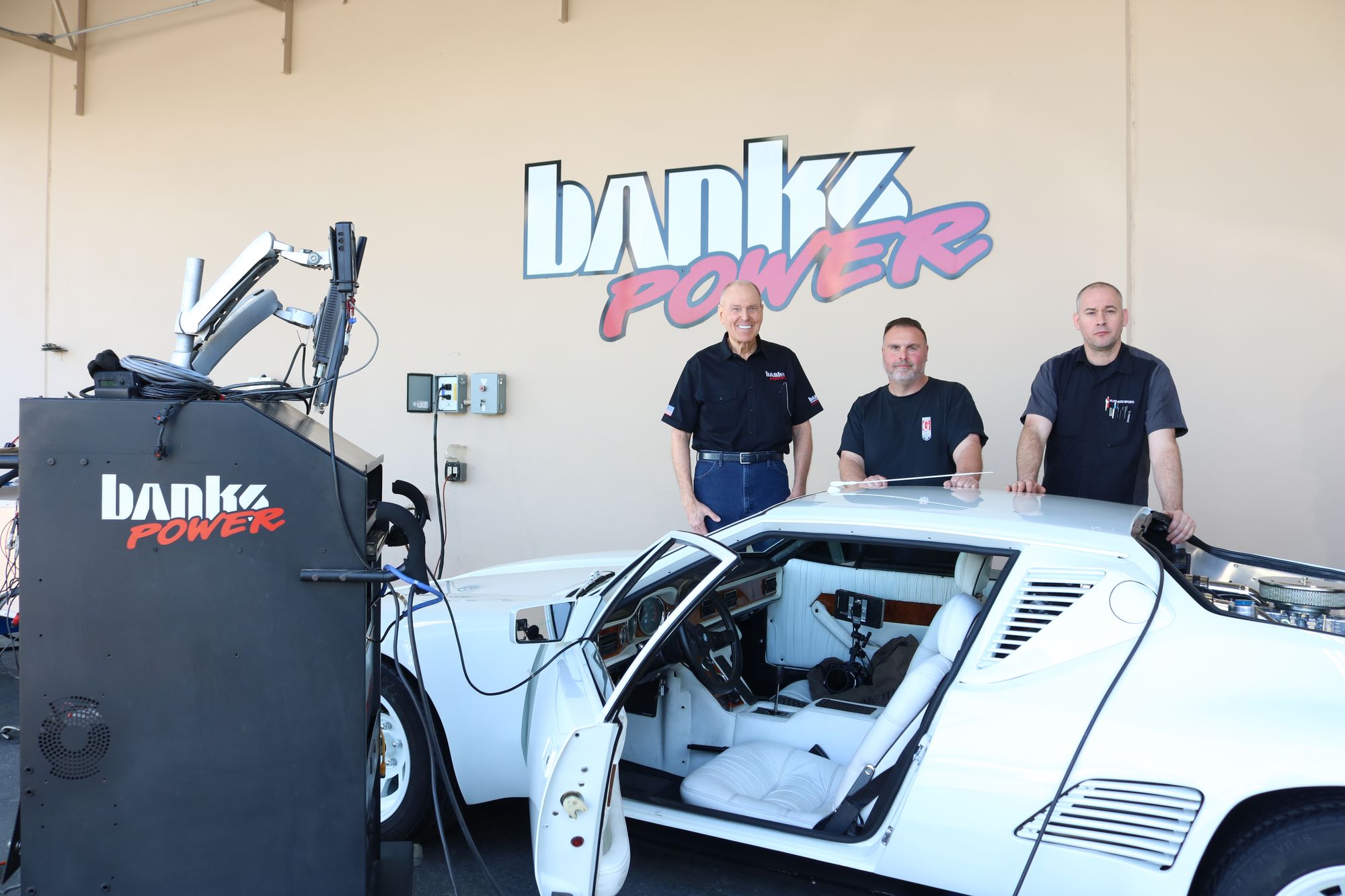 Car Kings will cater to two audiences at the same time, a balance which can be tricky to pull off. Boeckmann says it will have enough real automotive information like how different builds are done or interesting car history to keep enthusiasts engaged. At the same time, brief explanations about simple subjects like how a turbo works will help general viewers better enjoy what's happening, hopefully without annoying or boring enthusiasts.
As it says in the Car Kings promo video below, car culture is ingrained in American history. It's high time we have an entertaining show which dives into this subject more fully. Here at Motorious we work constantly to help everyone learn and/or remember the rich automotive history that should never be forgotten. It's great to have others working toward the same noble goal.
You can catch the first episode of Car Kings on Discovery Monday, March 30 at 9 pm ET/PT.
Photos credit: Discovery Channel