Needs more pieces of flair!
---
We've heard the cries and incessant whining of certain enthusiasts about how horrible the current Dodge Charger is with its 4 doors and practical interior. Instead of talking about it being a modern muscle car, we've decided to share a rendering of something obviously far greater: a restomod Dodge Charger Daytona. Don't worry, no cars were harmed in this pixelated process.
Already, we know not everyone's going to be into this restomod. While far from the ugliest or most extreme car rendering we've shared, some just have the attitude you don't mess with the classics ever for any reason, period. We understand that, so if you feel that way, you can check out some articles about cars kept original.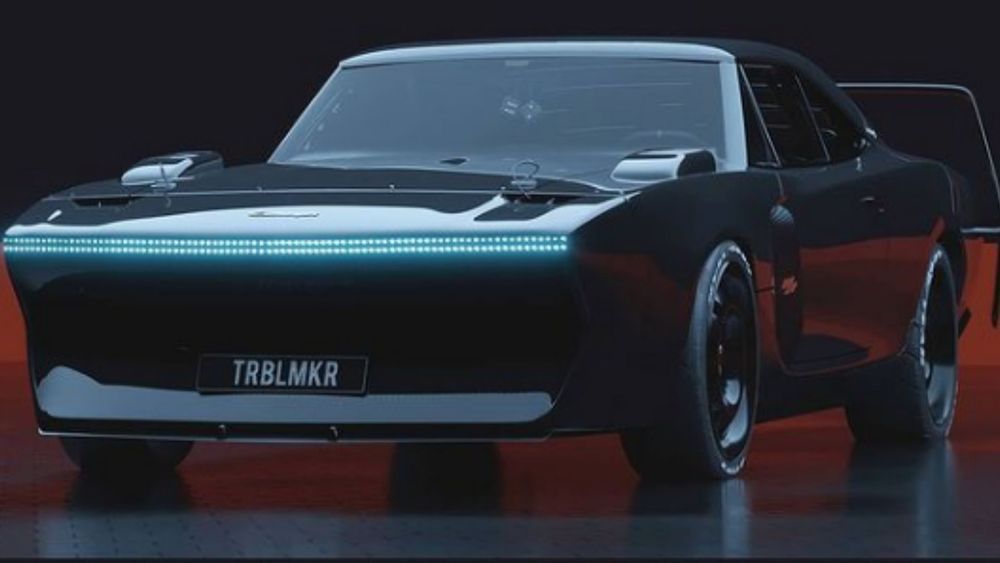 As you can immediately see, this Dodge Dayton has been updated with LED lights front and rear. That eliminates the need for those flip-up headlights, improving aerodynamics further. You'll also note the nose cone doesn't look like some odd aftermarket kit but instead has a smoother, factory appearance.
Then there's that tall rear wing which has been widened to attach to the sides of the car. It looks like it might not be quite as tall as the original, but that might just be an optical illusion because of the increased width.
The artist added rear window louvres, a touch some will just absolutely love but others will hate. The feeling on those is mixed even on cars which originally had them from the factory.
What we do love about this rendering is the restraint the artist uses. Instead of adding all kinds of flourishes, he simplified the Charger Daytona and preserved the main essence of the car. He says in his Instagram post that this project took him months of work, so he really took his time to get everything just so.