At least that's the idea…
---
There's little doubt the current generation of the Dodge Charger is controversial among enthusiasts. Mopar purists hat the fact it has four doors instead of two, something artists have tried correcting with plenty of positive feedback. Perhaps that's why this digital painter decided to use a Demon to create a 2022 Dodge Charger Daytona.
Speculation has been running wild that to celebrate the iconic tall-wing homologation special, Dodge is cooking up a special edition of the Charger for 2022. Supposedly, just like the original Daytona, the muscle car will feature a huge rear wing and a nose cone. Some are hoping for a rear doors deletion, too. That could be, but we're not entirely sure such a car would be created by Dodge.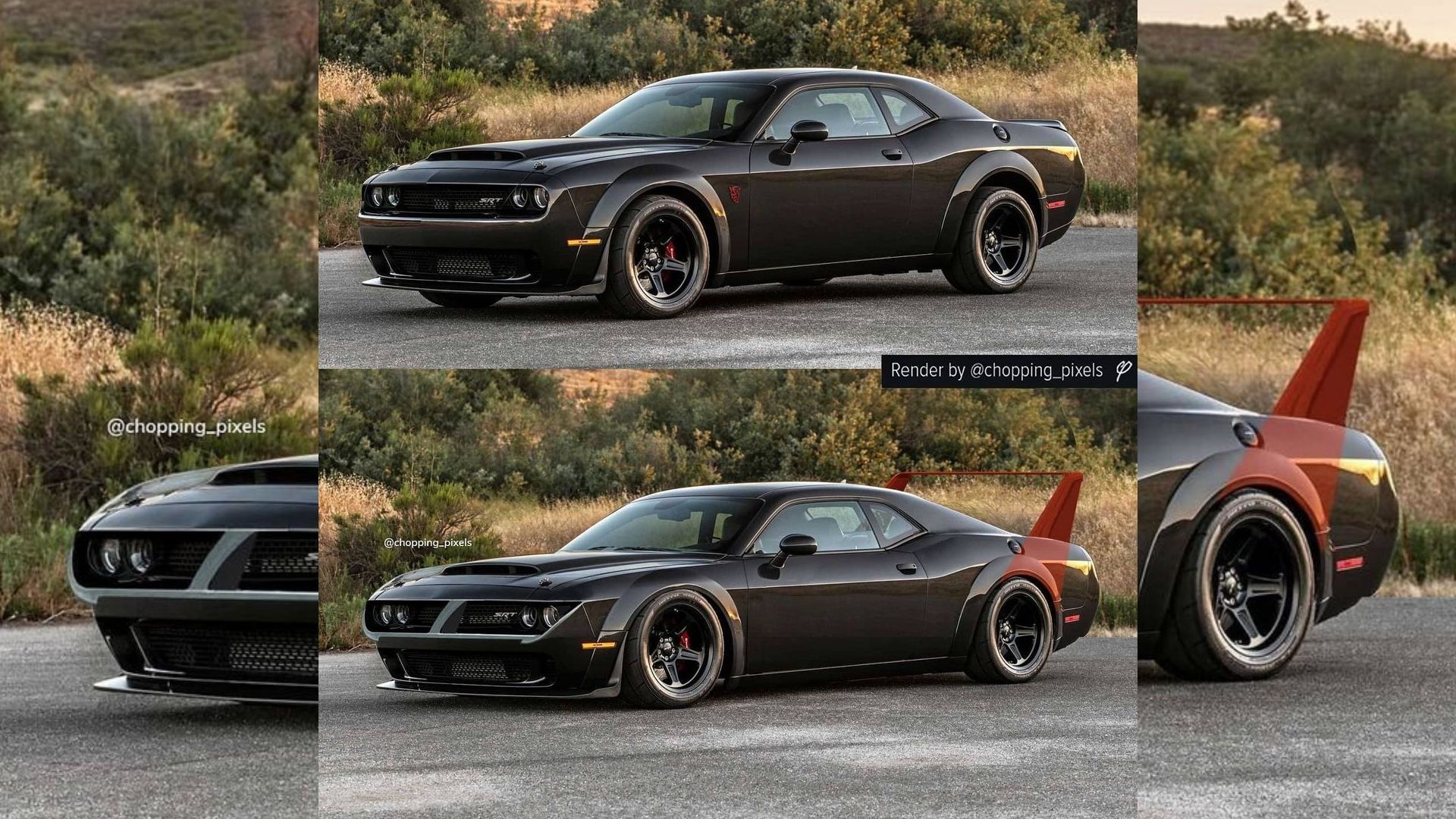 Supposedly, production would be limited to just over 500 examples. That would likely drive the cost way up, but how many people would seriously want to buy such a Mopar? Sure, lots of people say they would, but when it comes time to plunk down cold, hard cash, interest wanes, just like with the original Charger Daytona. For this reason alone, we seriously doubt a Daytona that isn't just a light appearance package like what we got last time is coming.
In this rendering, there is no nose cone, but we would've loved to have seen how that turned out. Of course, those things caused some cooling issues, but we're sure with some active grilles or something the problem would be alleviated. The rear wing looks incredibly thin, like to the point you can barely make it out, which is so incongruous with the rest of the Demon with its in-your-face looks.
Of course, the Demon is sitting squat because if it's going to break 200 mph at Talladega it needs to be nice and low for optimal handling. Anyway, what do you think of this rendering? Do you believe the rumors about the 2022 Dodge Charger Daytona?