Digital artist brings historic Mopar to life in epic post-modern digital renderings.
---
Aerodynamics proved to be an important part of the recipe when it came to winning NASCAR races in the late-1960s and early '70s. This interesting rendering depicts a post-modern 1969 Dodge Charger Daytona in wide-body form, unlike the four-door version produced today that shows no resemblance to its predecessor thanks to pedestrian crash safety regulation. This is virtual wide-body tribute to the historic Mopar full of aerodynamic modifications such as a toned-down version of the Daytona's distinctive wing but designed as more of a "wrap-around" version held up by two rods.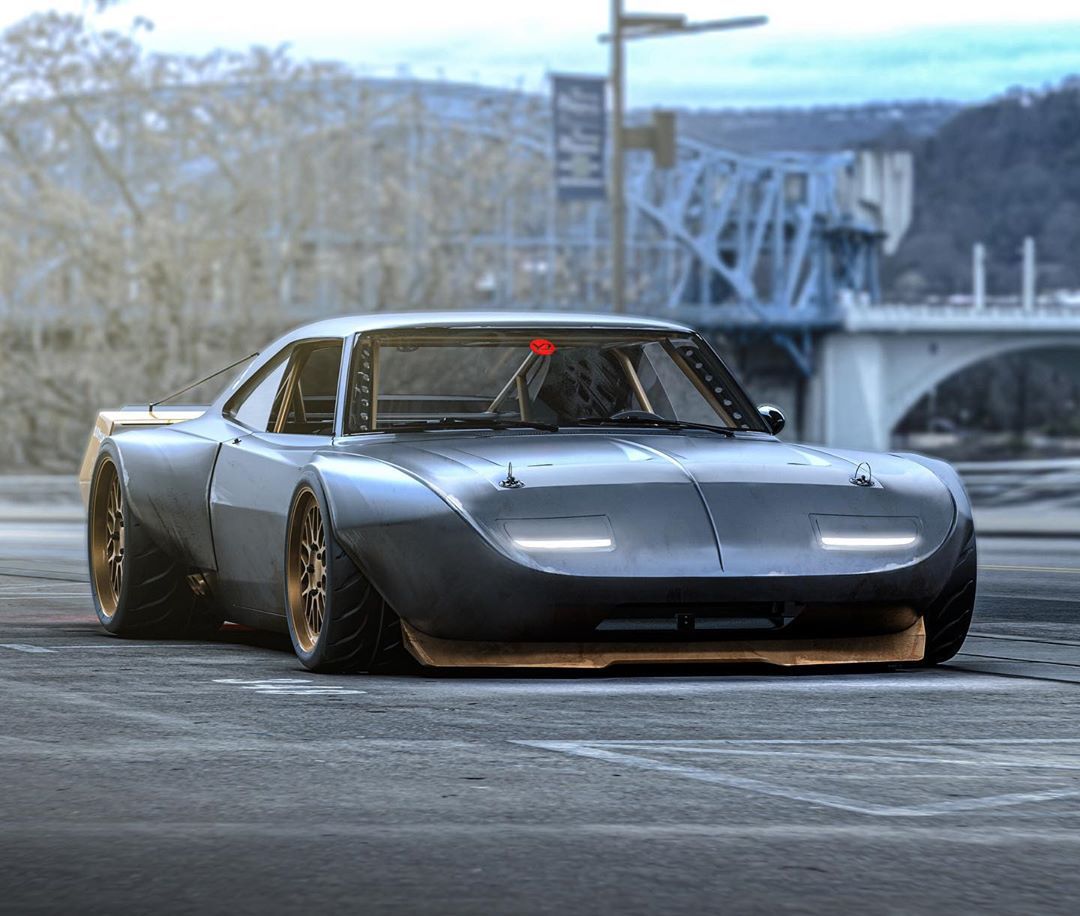 We can thank digital artist Yasid Oozeear for this incredible Charger Daytona rendering. Oozeear has plenty of other incredible works of digital art that bring different cars to life, and you can check everything out on his Instagram.
About The 1969 Dodge Charger Daytona
When it came to aero-cars, the 1969 Dodge Charger Daytona was built for one sole purpose - winning prominent NASCAR races. This limited-edition high-performance Dodge Daytona model was the solution to the NASCAR-inspired 1968 Dodge Charger 500 that failed to dominate over the Ford Torino Talladega and Mercury Cyclone Spoiler II. Another reason that Chrysler engineer Larry Rathgeb created the Daytona was due to NASCAR legend Richard Petty - aka The King - hanging up his Plymouth keys to switch over to Ford. Rathgeb decided to put his focus more on aerodynamics than just raw horsepower, and his gamble paid off. The 1969 Dodge Charger Daytona proved itself as a force to be reckoned with on the high banks of NASCAR's oval track when it took victory at its first race, the inaugural Talladega 500. Unfortunately, Rathgeb, 90, recently passed away after a battle with coronavirus.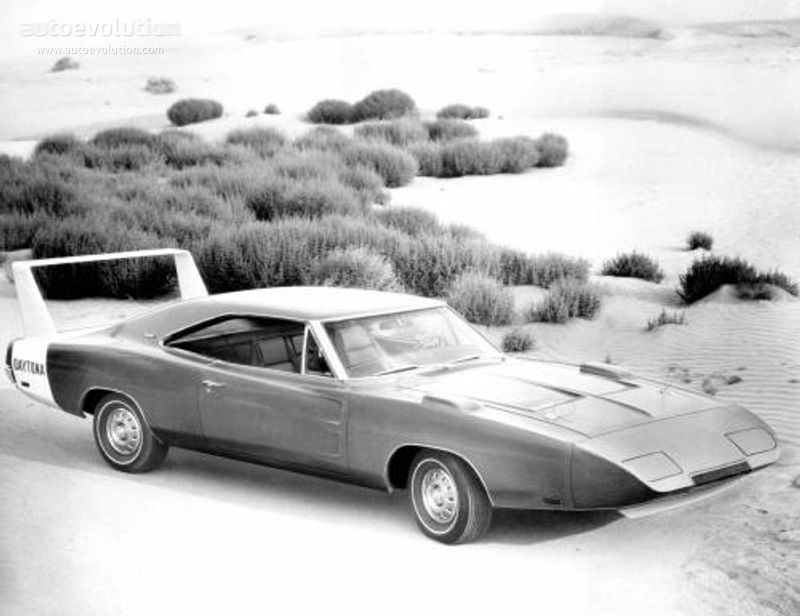 Buddy Baker was piloting the Chrysler Engineering Dodge Charger Daytona (No. 88) when he broke 200 miles per hour at Talladega on March 24th, 1970, the very first NASCAR driver ever to accomplish this feat. The Dodge Daytona was a success with two race victories in 1969 and nabbing four wins in 1970. The Daytona wasn't just successful in NASCAR, but it also conquered the USAC and ARCA race circuits. The 1970 Plymouth Superbird, the Daytona's descendant, was also triumphant with 8 NASCAR wins all in 1970.
The Daytona was one out of four renowned aero-cars, and it was given distinctive body modifications with the most distinctive being the stabilizer wing out back that measured 23 inches tall. Other notable aero mods on this virtual Mopar included the "nose cone" up front made of unique sheet metal, window cap over the recessed window, flush rear backlight, front fenders and hood, cooling scoops in the fenders, and stainless steel A-pillars.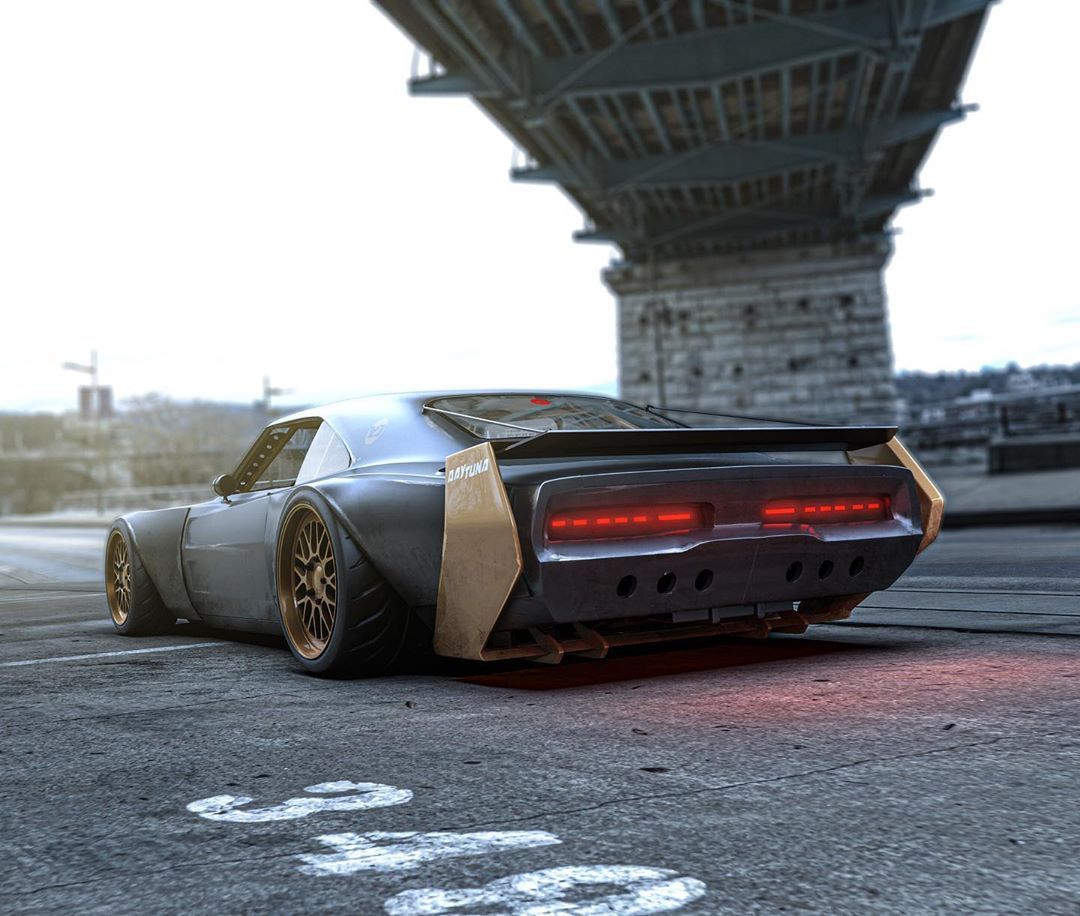 Do yourself a favor and check out Oozeear on Instagram where he posts plenty of artwork like this. In fact, if somebody can turn this modernized 1969 Dodge Charger Daytona rendering into a real-life build, we would be forever indebted.
Source: Autoevolution
Read More Mopar Car News Here...