And it drove to the track…
---
Just one glance will tell you this 1969 Chevrolet Camaro is far from stock. While you might not immediately know what's going on under the hood (ok, the headline gave away that it has twin turbos) the way it's sitting, that hood, the huge radials in the rear, the big spoiler, and the wheelie bar should all let you know something serious is going on. All that isn't just about getting likes on Instagram, but instead this setup has been tuned to rip down the track and run the quarter mile so quick you won't believe it.
There's a new World's Fastest Dodge Viper and you won't believe how quick it is. Check it out here.
Force feeding that big block V8 are twin 94 mm turbos, which honestly probably belong on some heavy construction equipment, not a Camaro. You get a nice look at all the plumbing in the video we've included after the owner removes the front clip. Let's just say someone might mistake the intake for an industrial HVAC system, it's so massive.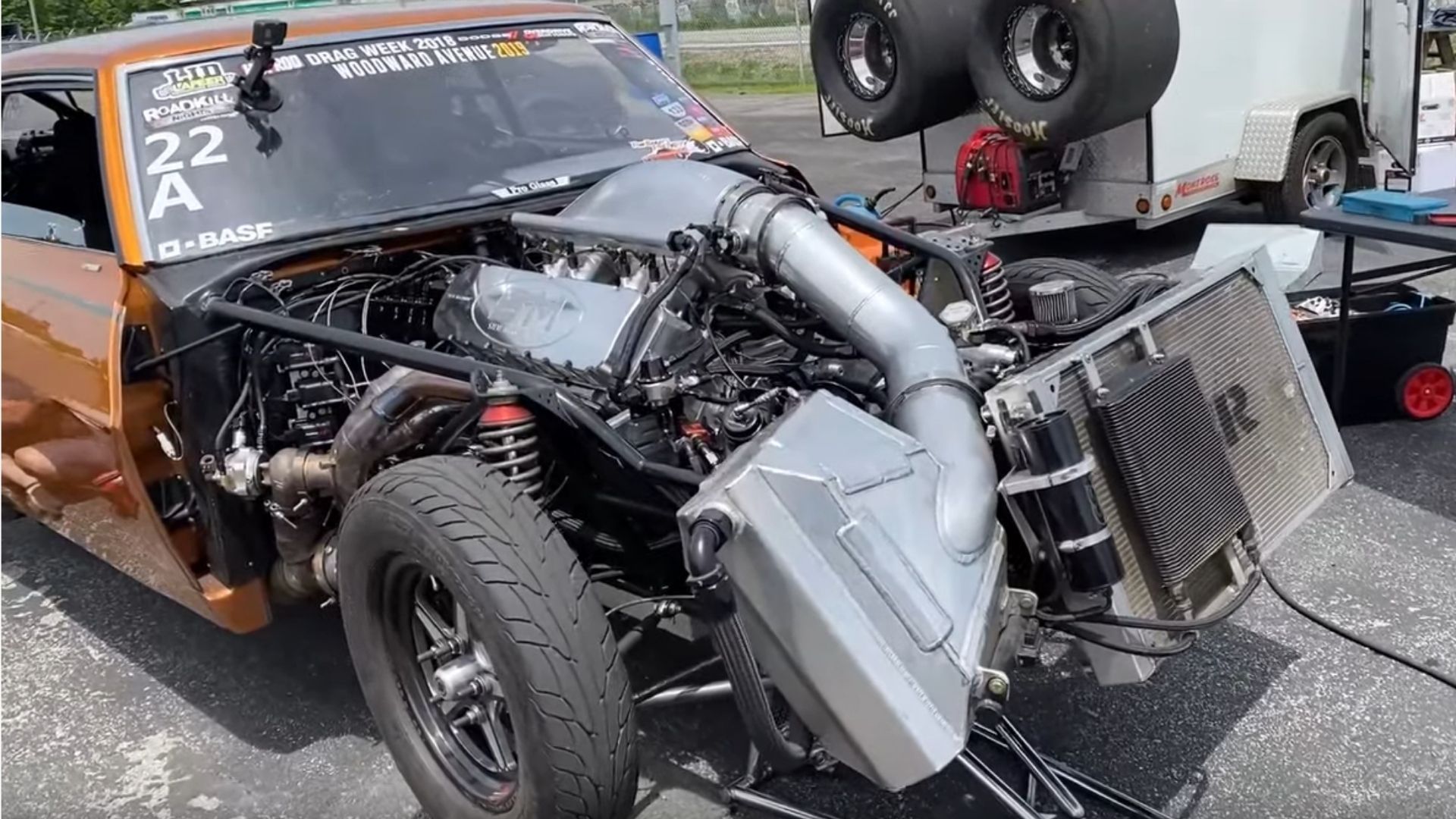 The rest of the setup is just as impressive, from the carbon fiber transmission tunnel to the Mickey Thompson rubber. Then you get to see this thing in action, because this isn't a fashion show, and this Chevy performs in a big way. On its first run it polished of the quarter mile in 6.927 seconds at 171.45 mph. Another run later on was even quicker at 6.712 seconds at 195.48 mph, which is really something to behold.
This twin-turbo '69 Camaro was participating in Midwest Drags 2021. All the racers have to drive their vehicles to the 3 tracks in a 4-day period brining only what they can tow, so there's no time to rebuild an engine or anything else, rewarding reliability, durability, and practicality as well as extreme performance. The fact this high-strung American muscle car rolled up to the track, then throw down and ran 6s makes it all the more impressive to behold.