This is the restomod muscle car you've been looking for.
---
We've seen plenty of great restomods in our time, and it seems like they're overall becoming better as time marches on, but this 1969 Chevy Camaro is one of the better ones. As you already know, it's packing modern power with an LS7 under the hood. But there's so much more to this muscle car, making it both a performance powerhouse and a comfortable way to cruise around in style.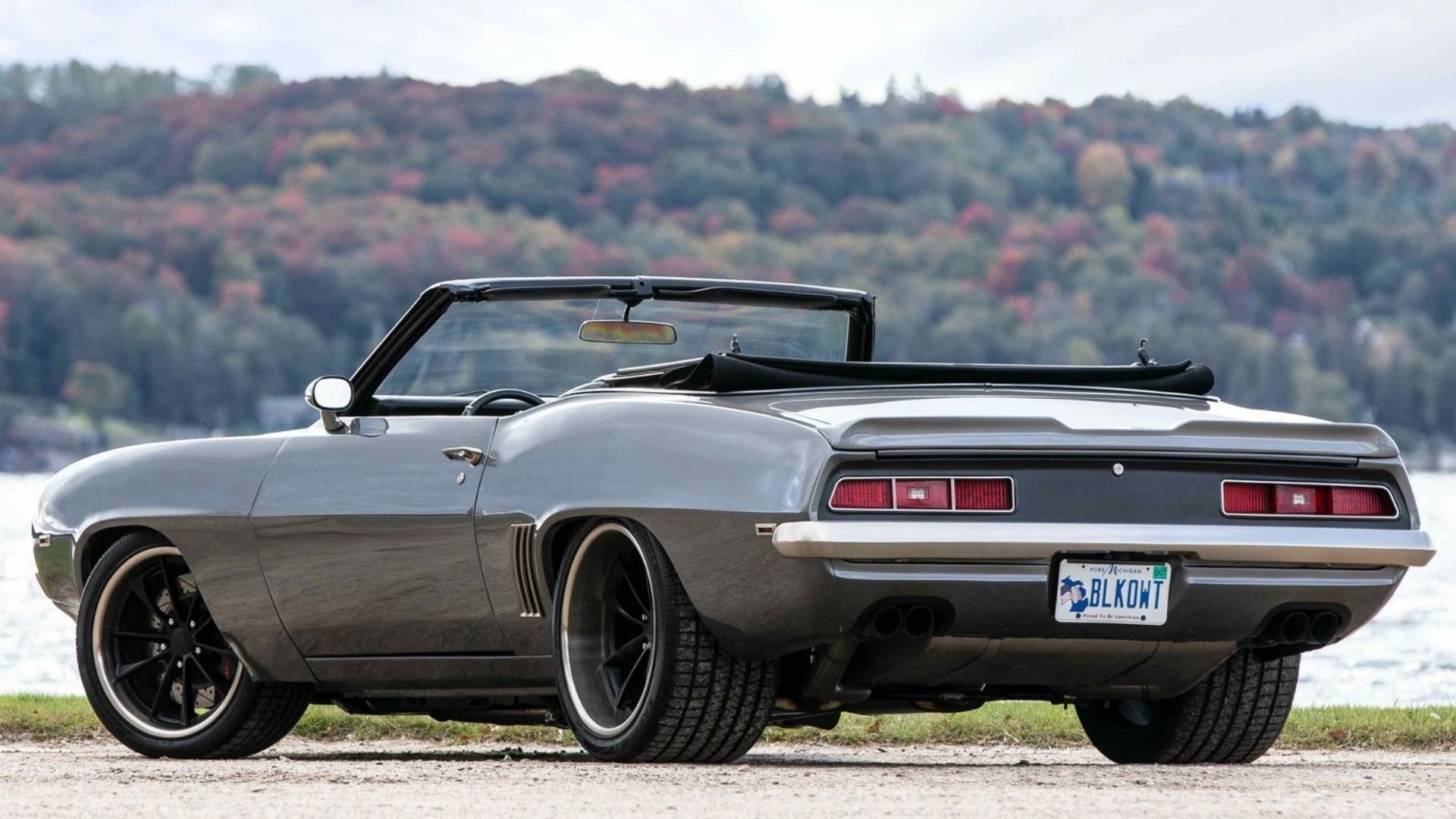 Yes, having an LS7 with 427 cubic inches of displacement and 650-horsepower is a huge upgrade for a classic muscle car like this. It was put together by Greening Auto Company, with the team there crafting a custom air intake. Also included are Detroit Speed stainless steel headers and a stainless steel Magnaflow exhaust with electric cutoff valve. That engine compartment is dressed up with braided steel hoses, Ringbrothers black hood supports, and other cool touches to make this car show-worthy.
You'll note this Camaro rides low, but not too low, with the wheels tucked in nicely. It sits on a custom suspension designed for a balance of responsive handling and livable comfort.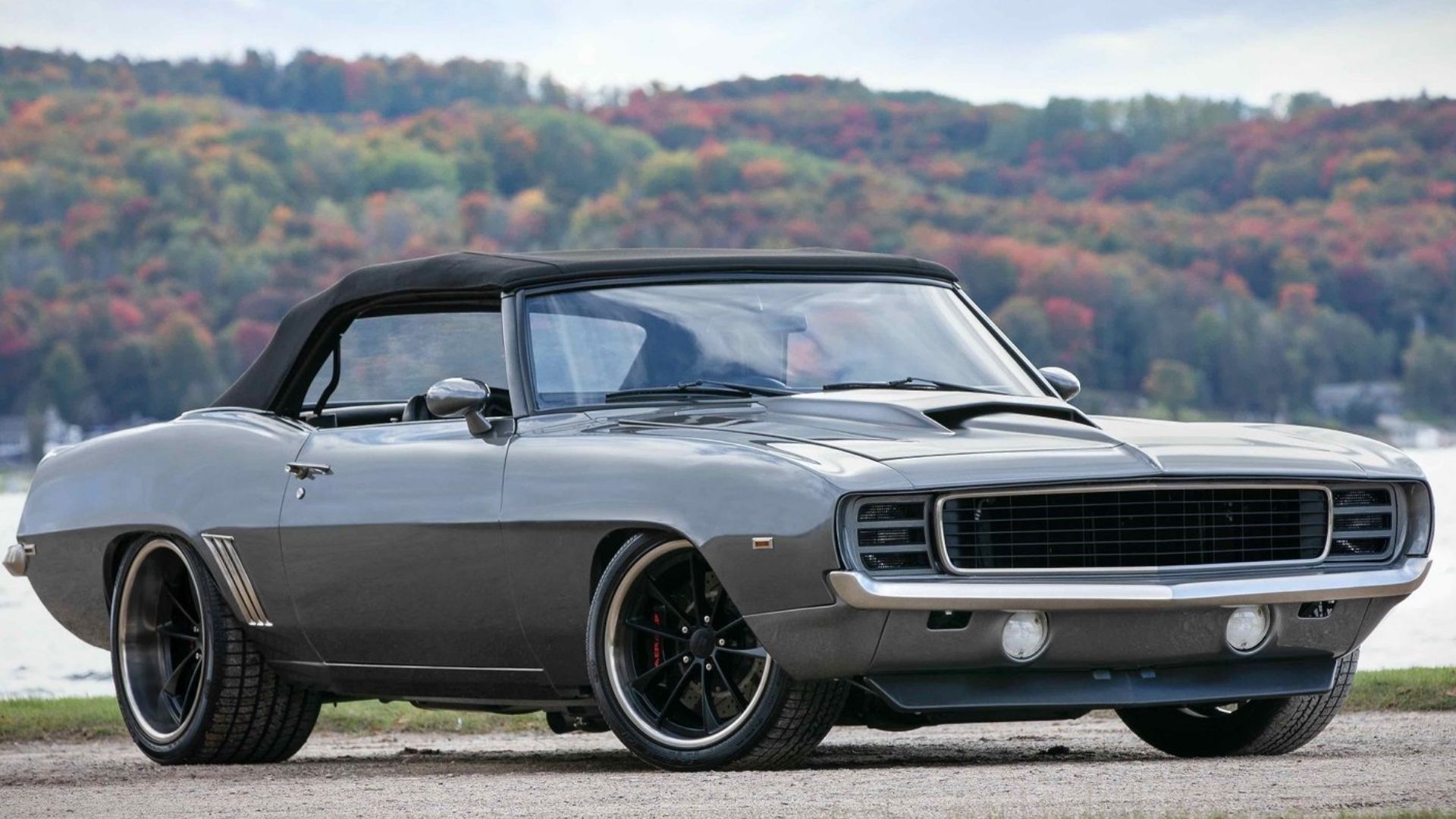 What you're looking at on that super clean body is Gun Metal Grey with satin black accents. It's subtle enough that you won't appear to be trying to hard to get attention, yet anyone who even a shred of taste will admire this car. For the tough critics, the impeccable panel gaps and essentially flawless panels, plus the little touches like the rear fender vents framed in chrome.
Perhaps even more impressive is the interior, which becomes even more important on a convertible since it's on full display often. The dealer says the full cost of the M&M hot Rods interior was $24,000. It includes Sparco bucket seats, soft two-tone leather upholstery, Greening Auto Company gauges, Vintage Air climate control, Pioneer stereo head units, J-L Audio speakers, custom LED lighting, short shifter, billet pedals, high-end carpeting, and custom sill plates. To make the sound system even more impressive, 2 J-L Audio 13.5-inch subwoofers have been installed in the trunk.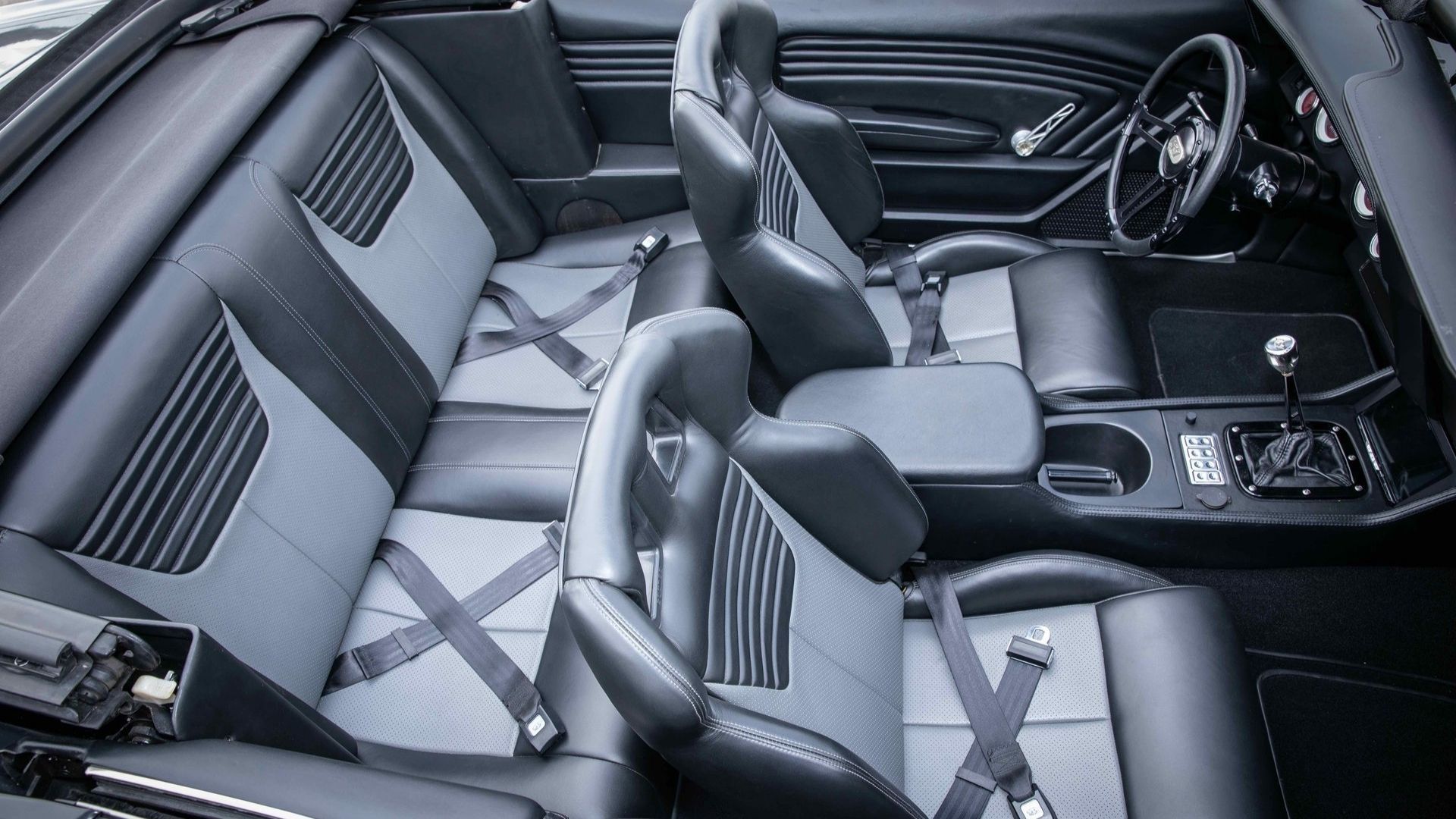 Often, restomod builds only fully address one or two of the three areas covered by this car: style, comfort, and performance. The fact this one is so well-balanced and well-executed makes it a true standout. Check out the listing for yourself on Motorious.