But it sure doesn't look like it handles as tightly as it does…
---
Usually when you think of Pro-Touring your mind turns to cars, likely sports or muscle cars, not a truck like this 1969 Ford F100. Oh, and those Pro-Touring cars you imagine probably have a nice, shiny paint job, likely something a little loud or maybe an aggressive black. That's what makes this truck so much fun: it subverts your expectations in some ways, but it exceeds them in the right ways.
Check out an autocross-dominating '65 Mustang here.
As you already know from the headline, this old Ford pickup is packing heat with a Coyote V8 swap. However, this isn't some junk yard engine or anything like that. The owner guy got a Gen 3 Ford Performance Coyote, which is built for up to 1000-whp thanks to some beefy internals. Just as impressive is the T56 Magnum transmission from Silver Sport, making for a pretty sweet setup.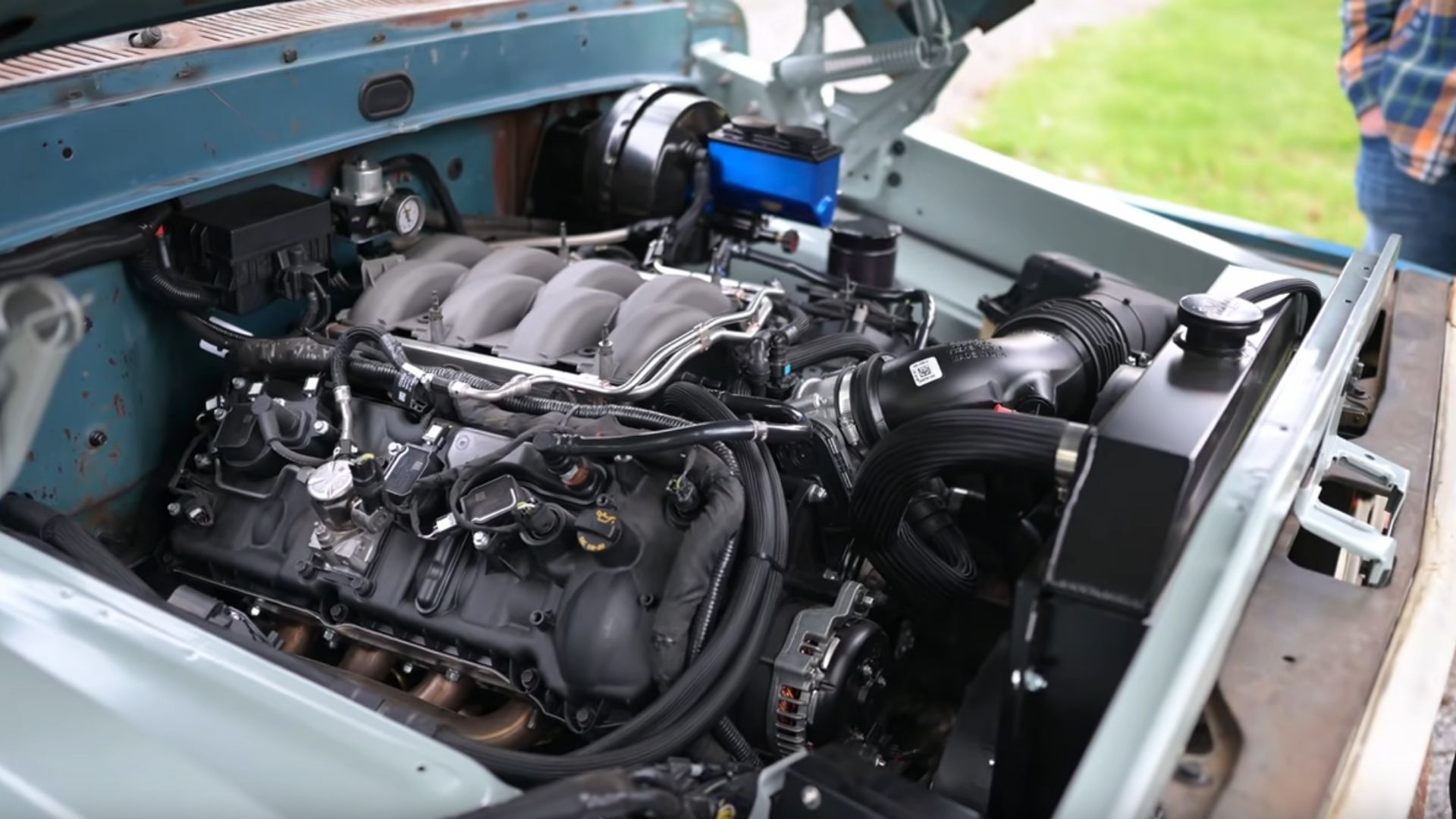 Backing that up is a Strange 9-inch rear, adjustable coilovers, plus massive Baer four-wheel disc brakes with 6-piston calipers. Other than the ride height, the only other outward indication this truck is anything but a beater are the Rocket Attack wheels with Toyo AAA R tires to show the guy who built this is serious about grip.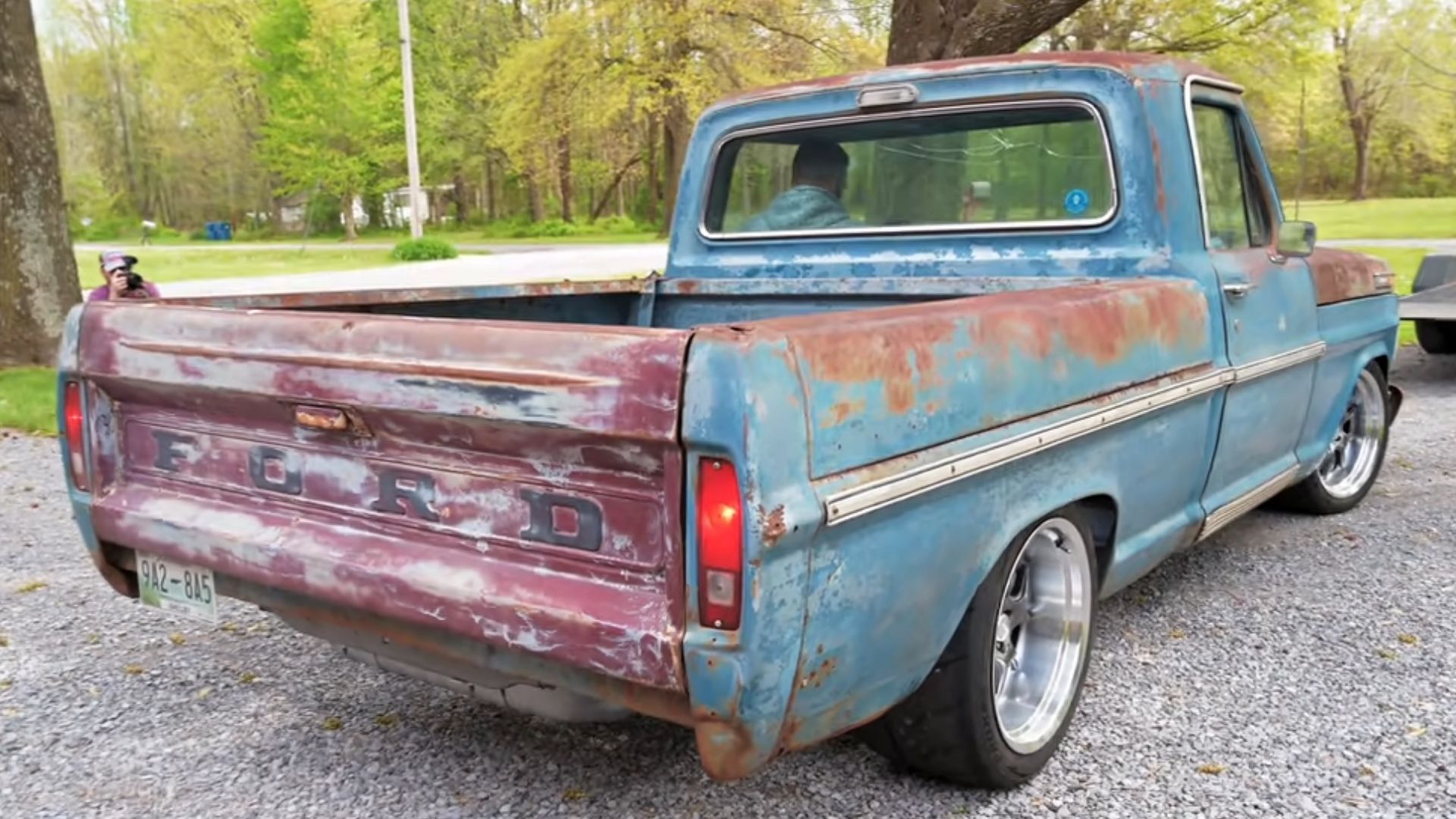 Gearheads won't always agree on what makes a good car, and that's actually a good thing. If we all thought the same way, there wouldn't be any variety in the auto industry. Everyone would be driving a Mustang, Camaro, Challenger, or whatever with the same kinds of mods, same paint, same wheels, etc. etc. etc. That would be absolute hell. As they say, variety is the spice of life. So that means some of us will just love the patina look on this '69 Ford F100 and others will hate it, preferring a new, pretty paint job instead. Again, that's a good thing.