It smoked a 9-year-old record…
---
We've highlighted The Juggernaut before, a Gen-2 Dodge Viper built by Nth Moto for ruthlessly blasting through the quarter mile. Sporting a long list of modifications, including a custom billet intake and massive turbos, it's an impressive car pushing over 3,200-horsepower. Now you can add to the list of The Juggernaut's accomplishments the fact it's The World's Quickest Viper after it smashed the 9-year-old quarter-mile record.
Learn more about The Juggernaut here.
As you can see in the included video, this Viper runs the quarter mile in a blistering 6.891 seconds at 205.16 mph. The previous record, which again stood undefeated for 9 years, was 6.963 seconds. During the first run, the team tied that record, something they've been working tirelessly toward. Not content, they decided to go for it again and the gamble paid off as the car performed beautifully.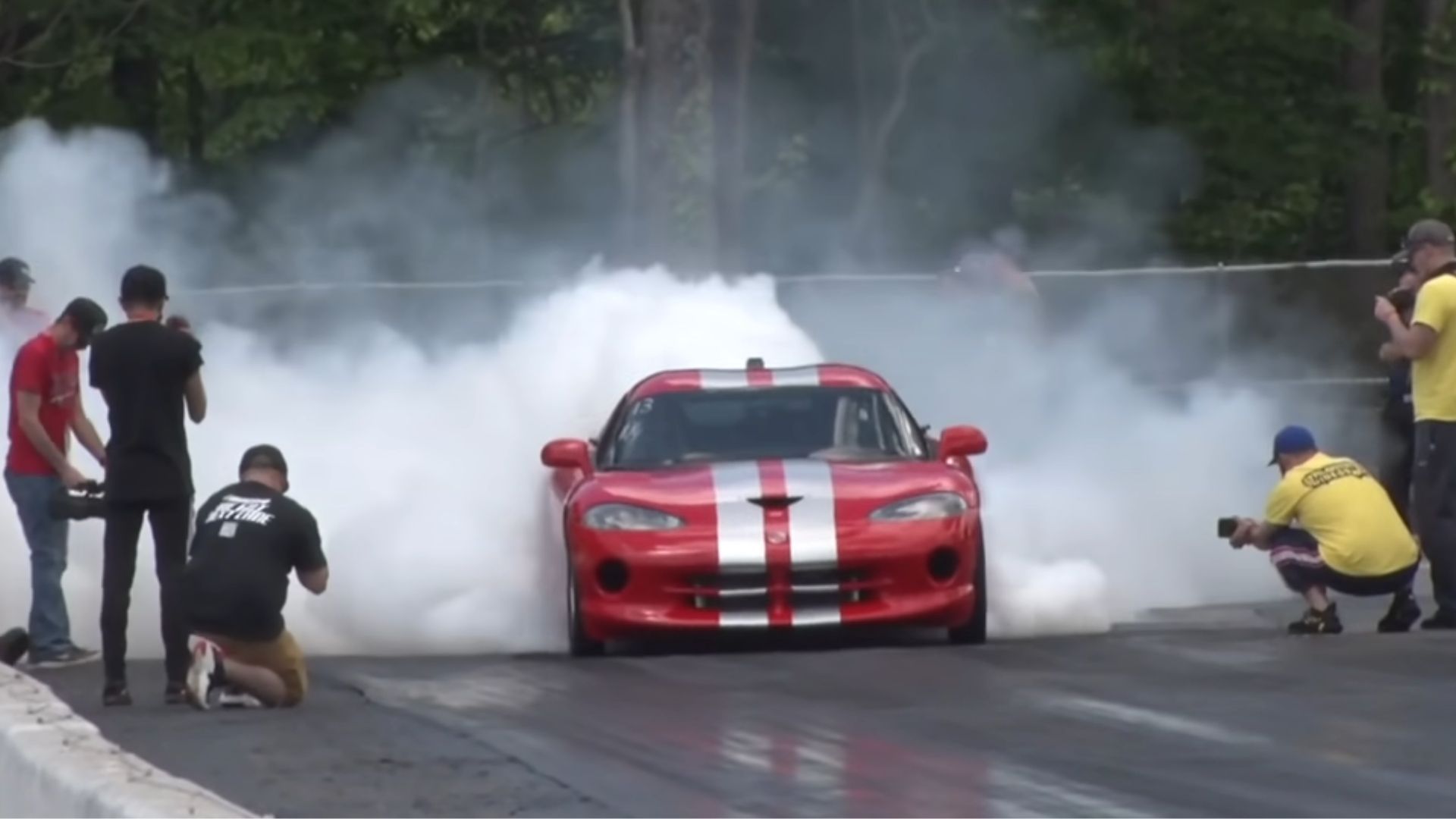 With so much power, the hardest thing about getting this Dodge Viper down the drag strip quickly is the fact it wants to do big wheel stands every time. We're not talking about that fake wheel stand at the end of The Fast and the Furious – this is reality, not Hollywood. But you'll see in the video The Juggernaut really likes to stay on only its rear wheels for most a run, making it a challenge to control.
One of the most amazing things about The Juggernaut is it's still a street-legal car. As you can see, it's wearing a Texas plate and the interior hasn't been stripped completely out. We don't think you should take any Dodge Viper grocery shopping, but this one should definitely not be parked anywhere in public for any amount of time. You'll also have to feather the accelerator while cruising Main Street, otherwise you might blow out a few store windows and cause some people to literally die of shock.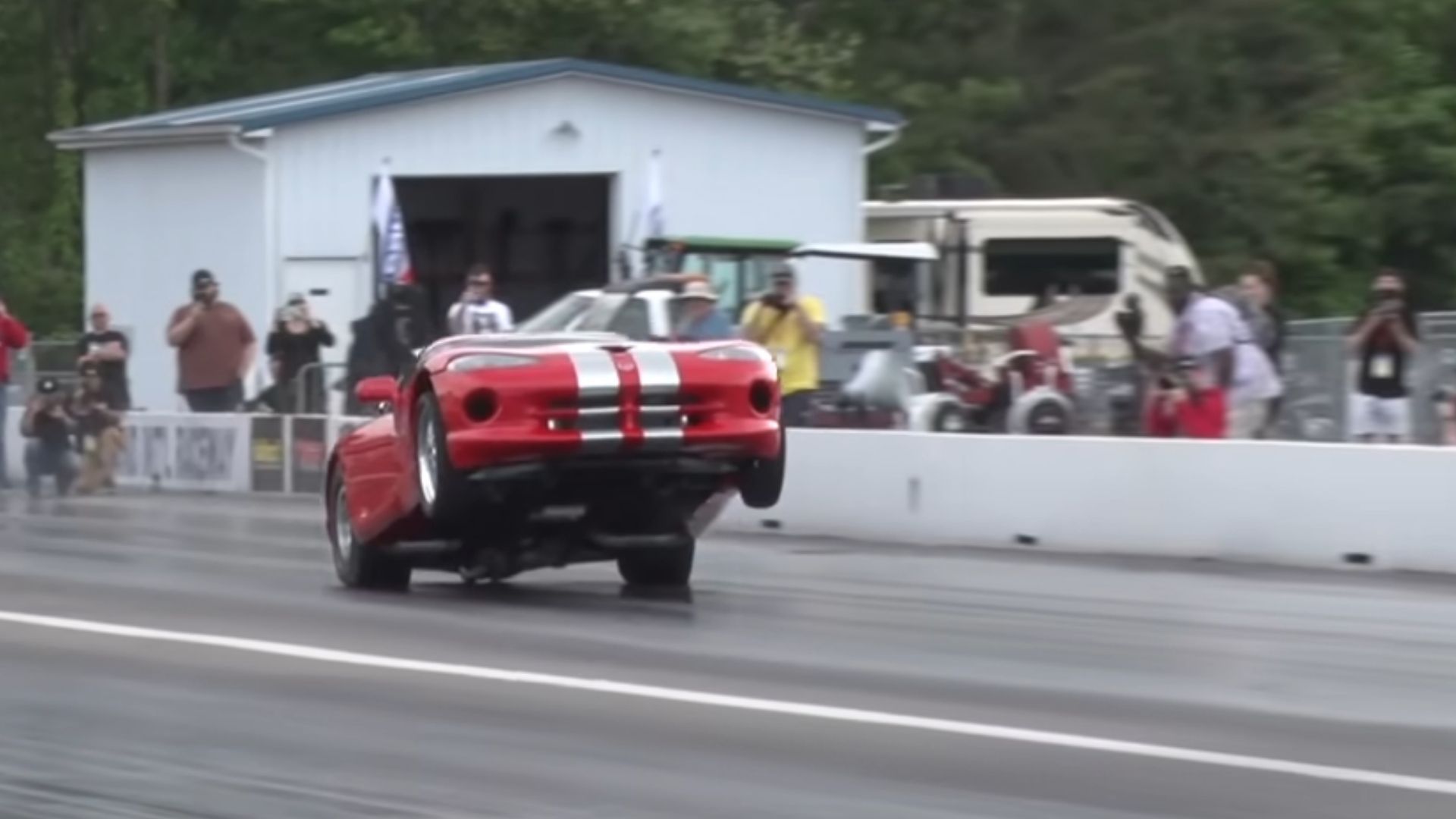 Just because it's licensed for road use doesn't mean this car isn't running a race-worthy setup. The Gen-5 engine has been upgraded to the hilt, there's a racing steering wheel, drag radials, a MoTeC ECU, etc. Plus, this Viper is running off ethanol. Plus, the 5-inch exhaust is way beyond factory spec.
Check out the video.