Listen to this bad boy…
---
While there are many customized Tri-Five Chevrolets out there, this 1955 Chevy Bel Air is a real standout. It's a show car that will turn the heads of gearheads everywhere it goes. Not only that, it's packing some serious performance with a big V8 and twin turbochargers. While it's a phrase some use too much, in this case the build truly is Beauty and the Beast in one.
Do you love Tri-Fives? See our top picks here.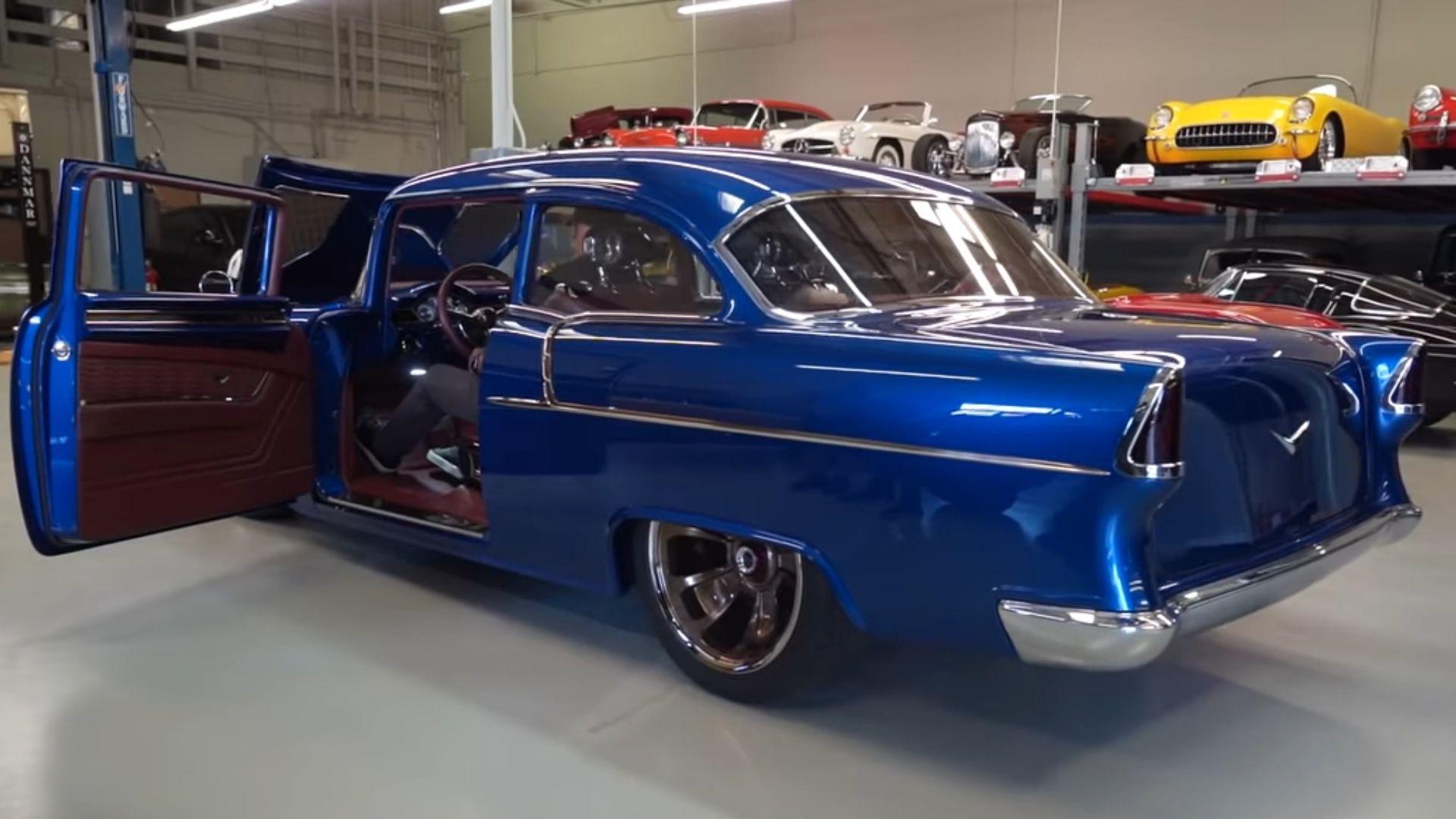 YouTube channel Autotopia LA gets to cover some seriously cool cars since it's right in the heartland of gearhead mania in Southern California. And while Shawn Davis has covered any number of cool cars on the channel and undoubtedly sees many more in a given week, this Tri-Five is perhaps one of the most amazing yet. It took 8 years for the build to be completed and it's obvious why when you see the level of attention paid to each detail.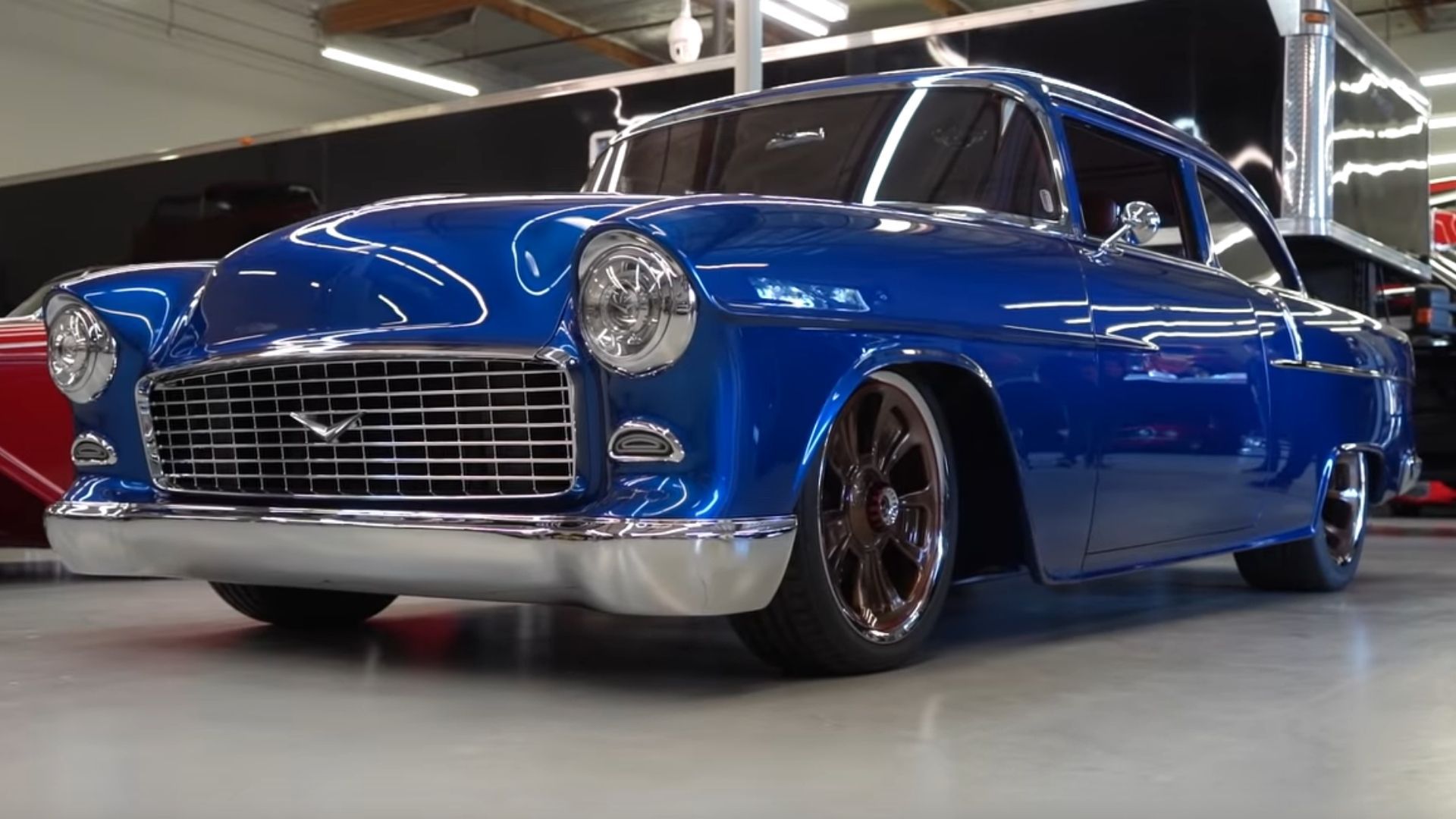 Every panel on the body has been modified, some in more dramatic ways than others. Among the many things done are shaved door handles, cowls vents removed, handmade inner fenders fabricated, 3/4 inch of the roof chopped, and a one-piece machine aluminum grille made. The interior is even more dramatically redone with a tablet interface, burgundy leather, and details galore. Someone had a definite vision of how the car should look and it's obvious meticulous planning was involved in the process. The end result is fabulous.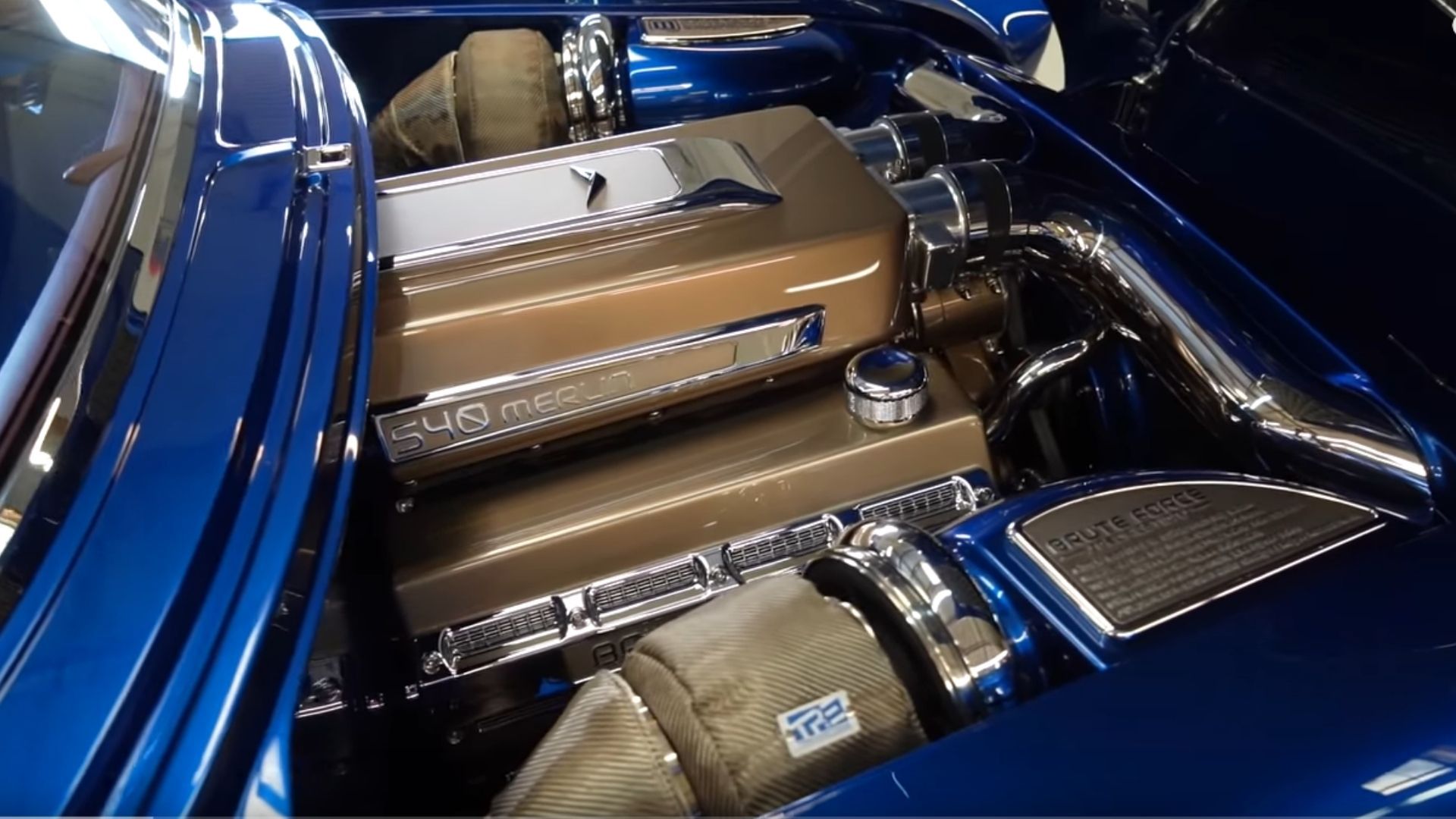 This build is called Brute Force and that's not just a name. It brings the heat with a 540ci Merlin V8 with hemispherical heads. As if a race engine isn't enough by itself, the thing is being force-fed by twin turbochargers. That's a serious setup for such a beautiful ride.
There are so many details to this build, you just have to check out the video.