This year wasn't all bad!
---
Yesterday, we gave you the worst criminal stories of 2020, so let's change it up a little bit. To usher in the new year, we wanted to reflect on the stories that actually had happy endings in 2020.
Stolen Dodge Charger And Bulldog Stolen In Atlanta Both Found!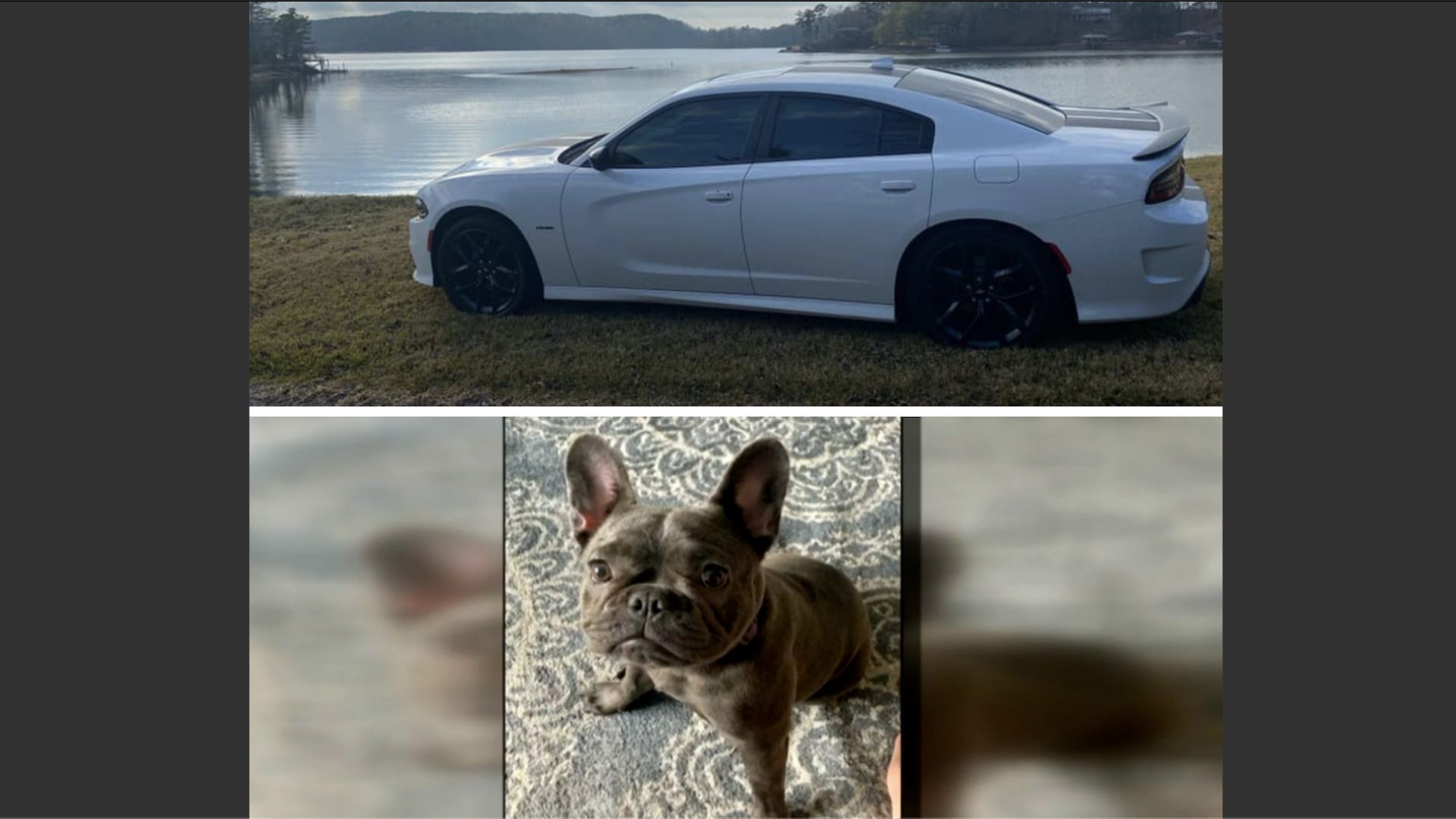 After months apart, Stormy, the stolen French bulldog, has been reunited with her owner. Stormy was stolen in from a Buckhead, GA gas station in September when thieves stole the car she was in. According to 11Alive "Stormy was found on Cascade Palmetto Highway and brought into LifeLine's Fulton County Animal Services (FCAS), but she had no microchip, which made it hard for the staff to find her owner."
The Charger was actually located a few days after it was taken, in an apartment complex, but we did not not update with this detail because we didn't want to scare the crooks into hurting Stormy.
What a great Christmas present for Stormy and her family!
Read the full article here.
Top 5 First Time Barn Find Washes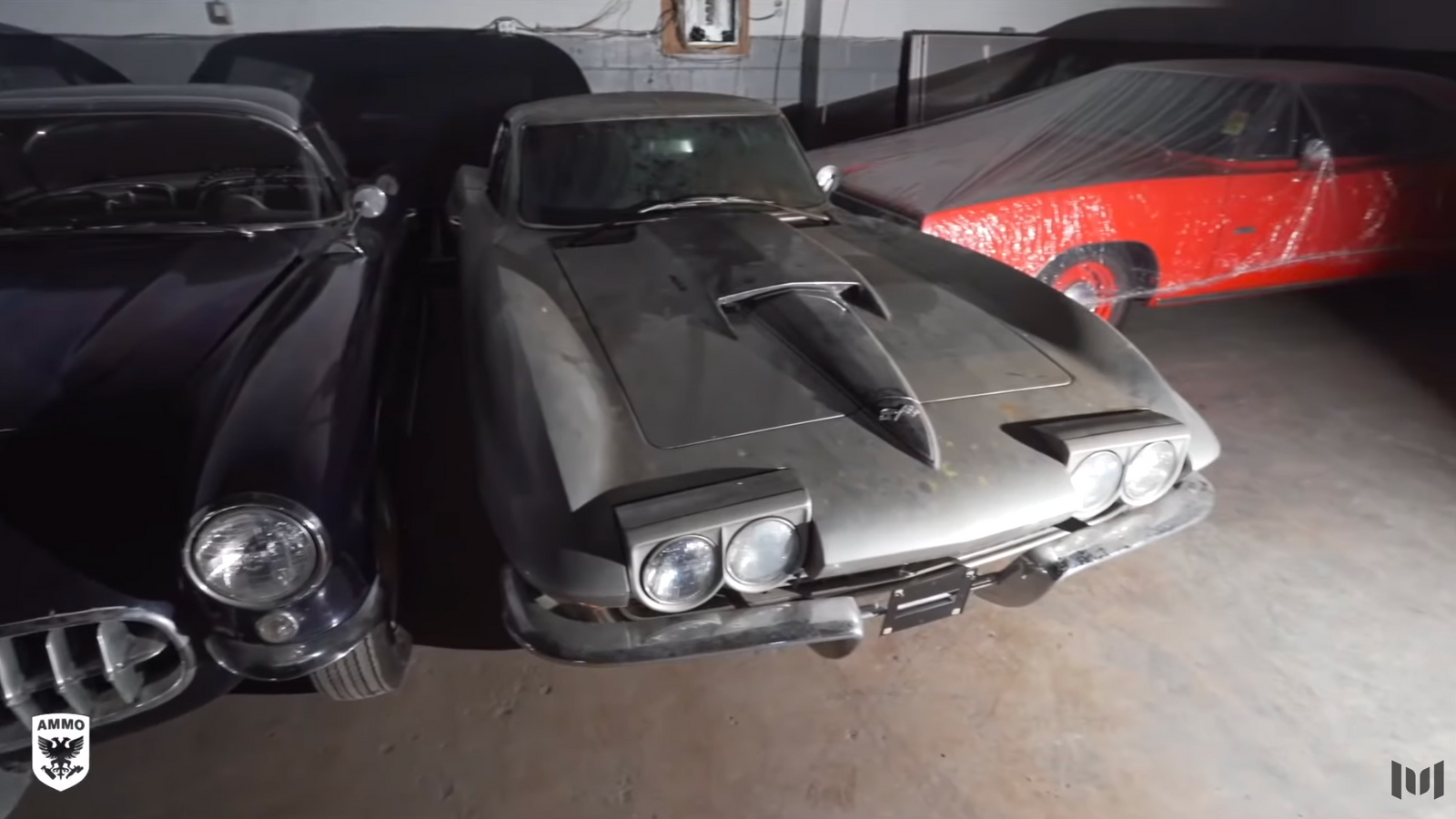 It's a little unusual to include a list within a list, but these first time car washes for long neglected cars warmed our hearts. The stories reminded us of a dog being adopted from the pound after living on death row for a long time.
There's something so deeply satisfying about watching a car being washed, especially one with tons of grime that's transformed into a show car in front of our eyes. Now imagine the satisfaction in knowing that the car is coming back to life after a long hibernation. The cars in this story are getting their extreme makeover after sitting dormant for a long time.
Read the full article here.
Jessi Combs Named 'Fastest Woman On Earth' By Guinness World Records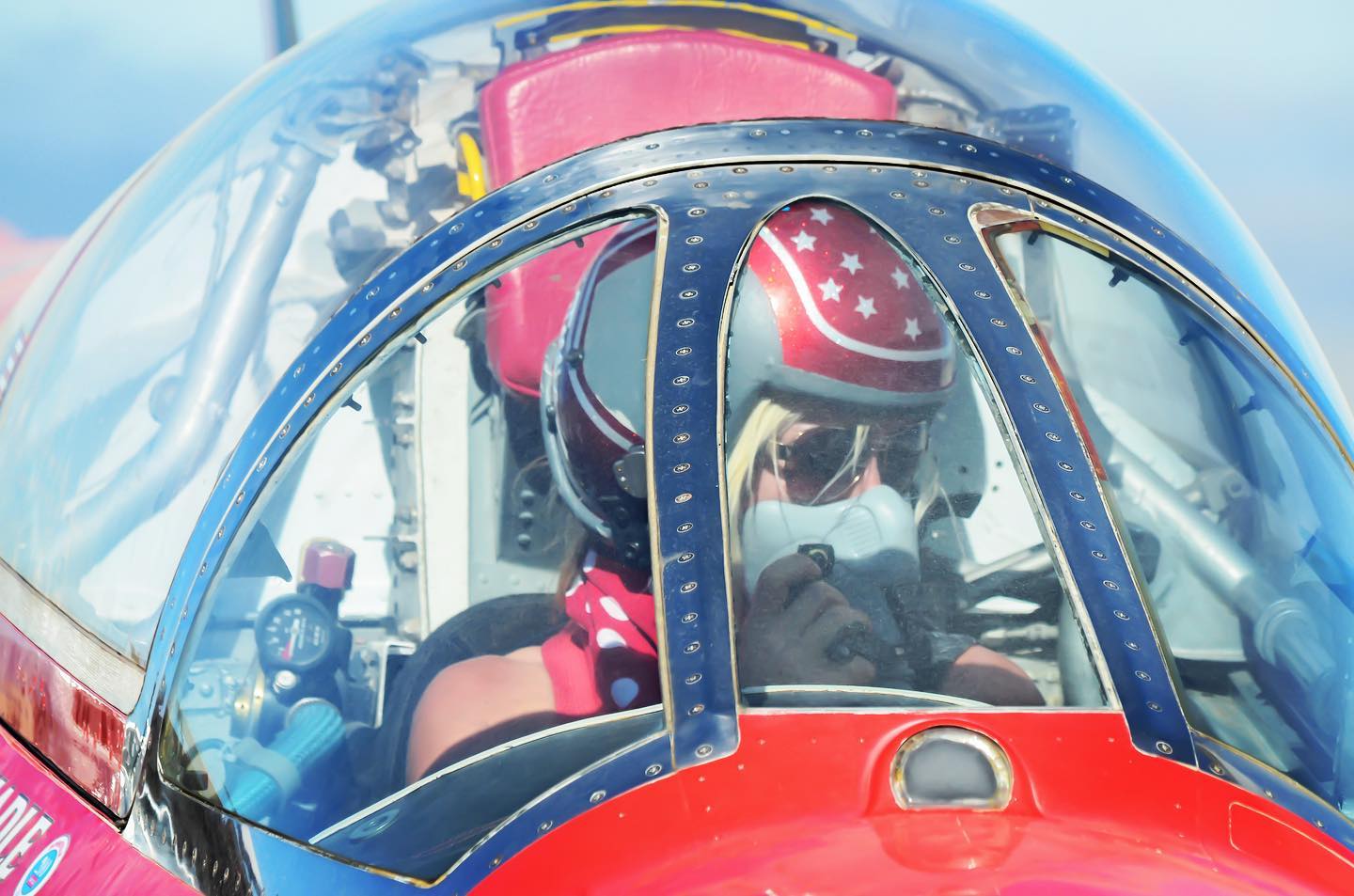 Last August 27th, 2019, Combs was in the Alvord Desert in Oregon with one main goal in mind - to break the female fastest land speed record. Tragically, Combs died while trying to set this record.
Combs was able to reach of speed of 522.783 miles per hour in a four-wheeled North American Eagle Supersonic Speed Challenger. She broke a record that was set over 40 years ago. The previous record holder would be Kitty O'Neil who grabbed that title back in 1976 while piloting a jet-powered car with three wheels and reached a speed of 512.7 mph. Jessi Combs used that same Supersonic Challenger back in 2013 which propelled her 398 miles per hour to nab the record of "Fastest Woman on Four Wheels".
Also a year later, she was officially awarded the record holder of "Fastest Woman on Earth" posthumously by Guinness Book of World Records.
Read the full article here.
Guy Catches Neighbor Kid Repeatedly Playing In His Driveway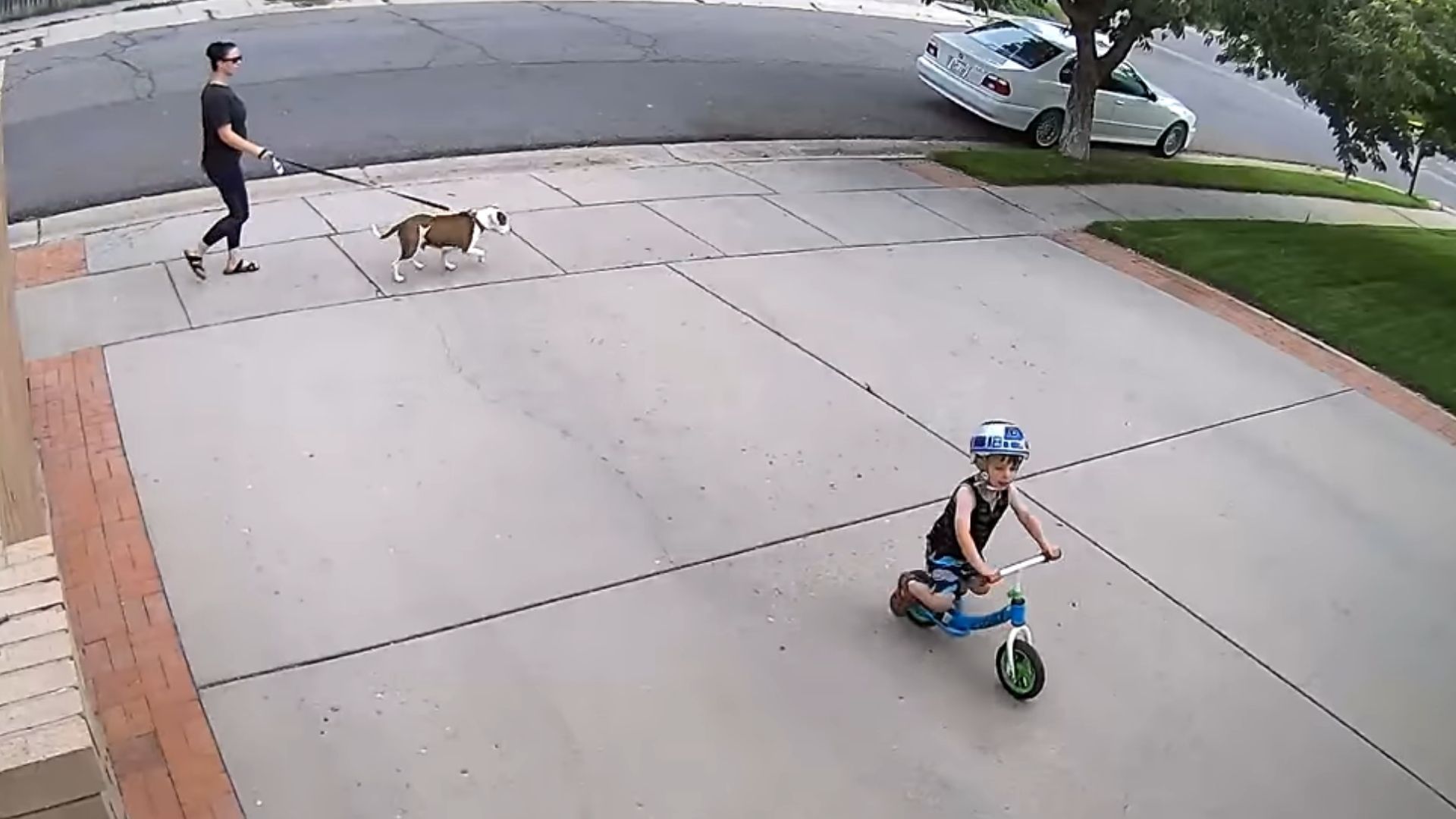 Thanks to the coronavirus lockdowns and who knows what else, it seems like people are just itching for conflict lately. If you get in their space or just look at them wrong they take that as license to come at you full force, maybe physically attacking you or getting you "cancelled." It even happens to parents of kids who apparently don't adhere to some lofty behavior ideals.
Anyway, this guy presents the problem of the child rolling on his private property, triggering the motion alarm on his camera almost every evening. That's annoying to deal with, especially since the parents are right there walking the dogs with him. Shouldn't they be teaching him to stay off people's sacred driveways?
Instead of threatening legal action or just yelling like a crazed maniac, this guy did something so much better: he chalked out a racetrack on his driveway for the kid to follow.
Read the full article here.
OK Man Tracked Down, Bought Late Father's 1974 Dodge Challenger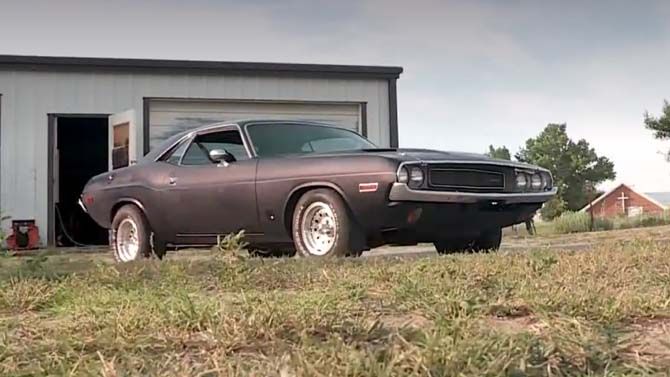 In 1973, Robert Bohnsack was a 21-year-old Vietnam veteran, and after retiring from the Air Force, he did what many young men of that era did – he went out and bought a muscle car. Not long after buying his 1974 Dodge Challenger, Bohnsack moved to Oklahoma, got married, became a trooper with the Oklahoma Highway Patrol and started a family, and this busy family life eventually led to the Challenger being sold off.
Although it isn't clear when Bohnsack sold the classic Mopar, he passed away on June 25, 1988, and his son Bobbie Bohnsack, Jr. – who was just 8 years old when his dad died – just recently reacquired the car.
The key to locating the car came when Bohnsack, Jr. found the original purchase documents from when his dad bought the car brand new from a dealership in Monroe, Wisconsin for just under $4,000 in late 1973, and these documents showed the Challenger's VIN. From there, Bohnsack, Jr. took to the internet to track down the car, where he found it listed for sale in San Diego.
Today, the Challenger wears the nose of a '70 Challenger, it no longer has its white vinyl top and a cheap coat of black paint covers the original paint job, but with such a unique tie to his late father, Bohnsack, Jr. bought the car in May. He didn't disclose how much he bought the car for, but sentimental value is always priceless.
Once he got the 1974 Dodge Challenger back to Gage, Oklahoma, he had an emotional reunion with the car, and he's been driving it every day since.
Read the full article here.