These are some of the most interesting cars that have made it onto Motorious this week.
---
What a diverse market the collector car industry represents. Every week, the Motorious editorial staff does a dive into the classified section of the site to find the cars for sale that we would want to buy for ourselves. These cars are more than worthy of a new garage, and we're thrilled to be able to share our picks with the readers each week. Here is a list of cars to check out as we roll into the last weekend of June.
1974 Alfa Romeo Tipo 33 TT 12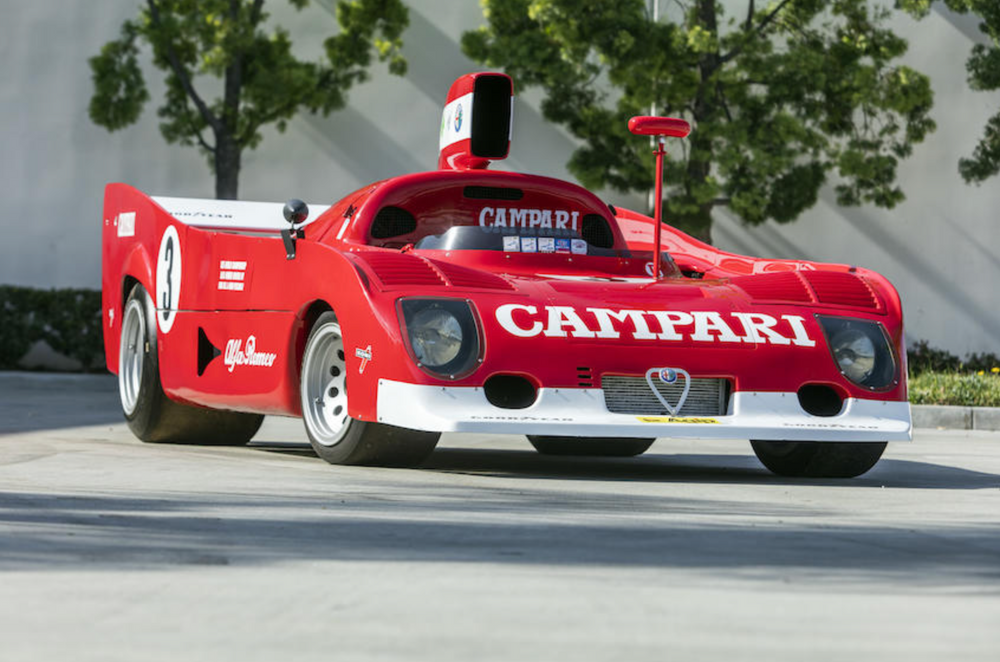 Making its debut on the track in 1967, the TIPO 33 was Alfa Romeo's best effort at the time to compete on the European racing circuit. While initial successes included a win at its first Belgian hill climbing event, the car proved to be too unreliable for the World SportsCar Championships. However, by the following year, some of the kinks were worked out of the design and Alfa was able to overtake Porsche in the 2-liter class. This was clearly enough to prove to the Italian automaker that they were on to something good and enough cars were produced for homologation in the 1969 season.
See more here.
Bagged And Cammed Chevy K5 Blazer Is Customized Goodness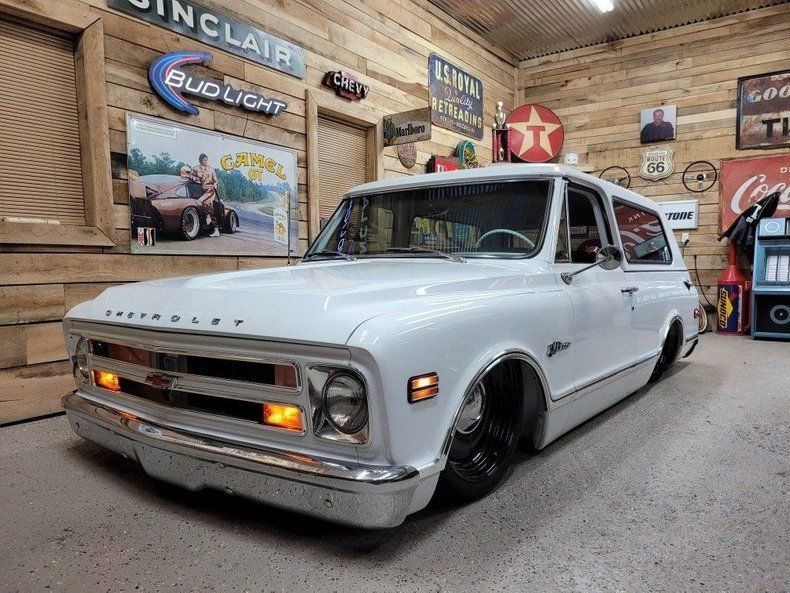 The concept of taking a truck, which is meant to carry things and have good ground clearance, and dropping onto the ground to showcase the builder's ironic humor as well as create a sleeker appearance is something that most car people have thought about more than once in our lives. While it certainly does not appeal to everybody, this design style has gained a reputation and following of its own with an incredible community surrounding these unique and creative marvels of automotive engineering. This example is no exception to that rule with an insane low-slung appearance giving it the aesthetic of a full-blow racing truck while also maintaining the style and design of the original vehicle.
See more here.
Ferrari 550 In Search Of A New Owner, Could That Be You?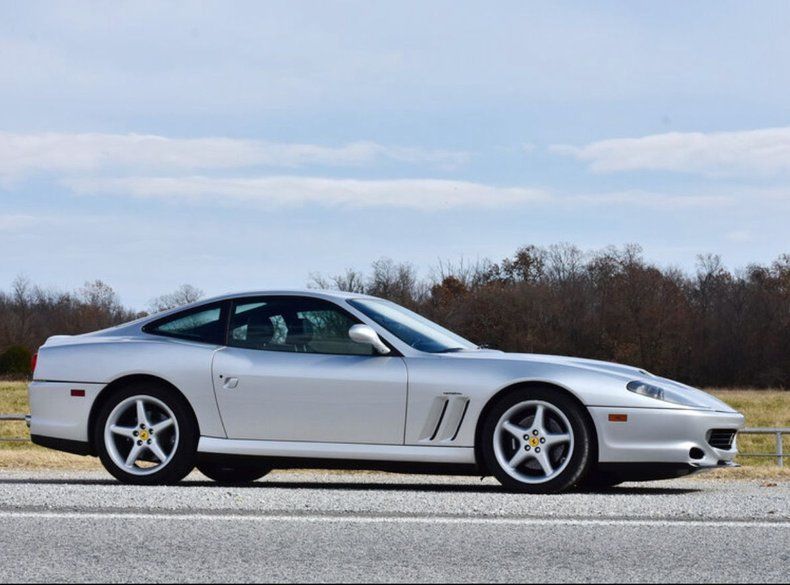 Ferrari, the blacksmith of the Italian automotive world. Putting hammer to nail to craft some of the sharpest and most beautifully designed vehicles that slice through the competition like butter. While the legendary car company may have started from humble origins, the cars that they would design in just a short time, in the grand scheme of things, would prove to be a dominating force at both the track and in any car show that they attended. Today's subject is an example of such an elusive concept. A beautifully created work of art meant to satisfy both the viewer's eye and the driver's passion for acceleration.
See more here.
Here's Your Second Chance At Dodge's Viper-Powered Truck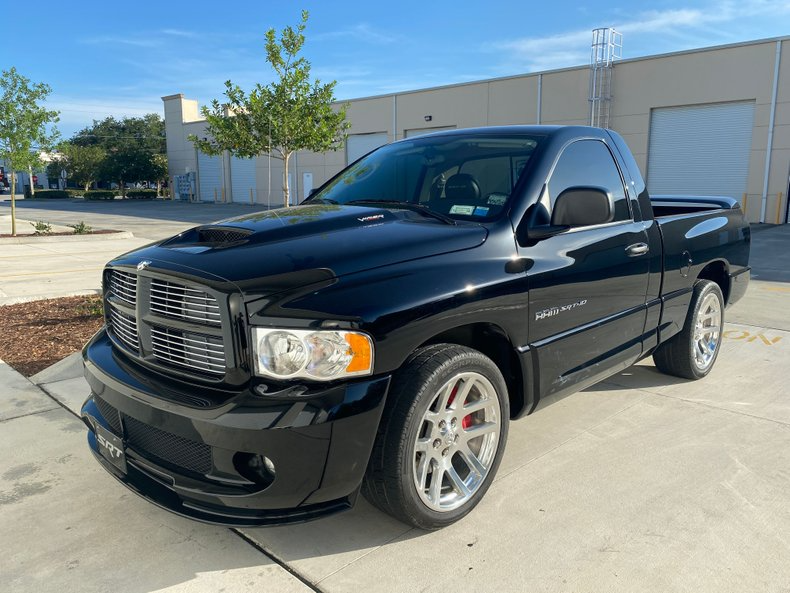 Dodge pulled out all the stops for their SRT-10 sports truck. Appointing the same engineers that brought us the Viper and the Prowler, Dodge's performance division SRT fitted a V10 Viper engine under the workhorses hood. Wind tunnel testing was completed to refine the truck's aerodynamics and a sport tuned suspension was utilized to put the 500-horsepower to the ground. The result was a sporty truck with a muscle-bound design capable of running the quarter-mile in less than 14-seconds and accelerating to 60-mph from a standstill in just over 5-seconds.
See more here.
1999 Shelby Series 1 Might Just Be The Perfect Roadster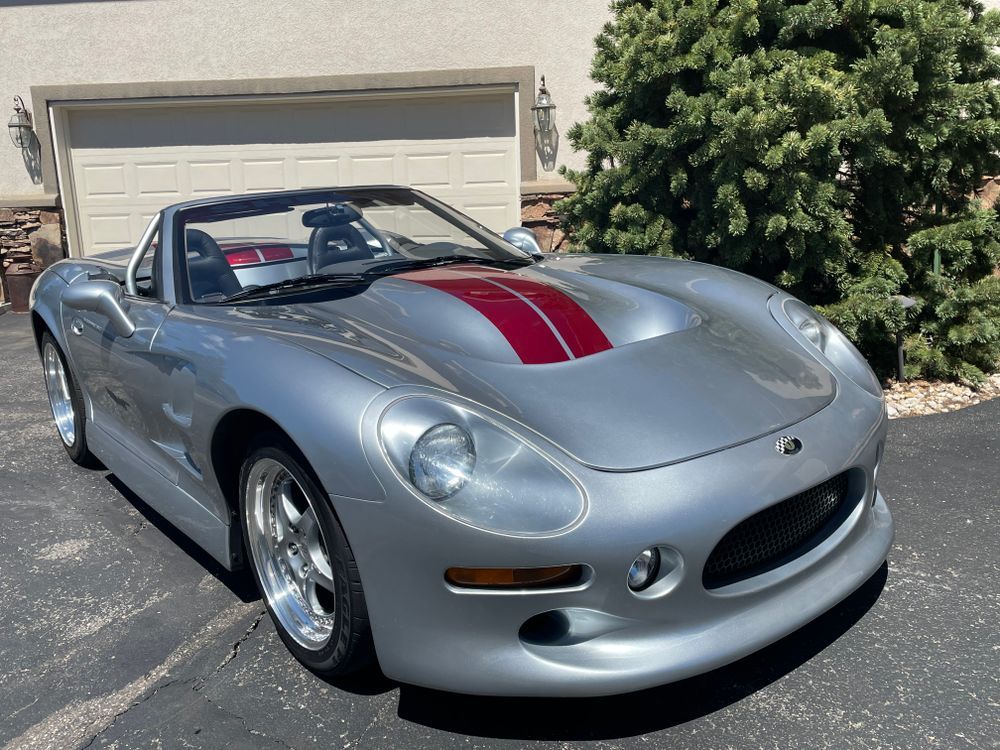 From the looks of it, it is clear that Shelby drew inspiration from many great roadsters of the past and present when designing the 1999 Shelby Series 1 Roadster. Cues from the Viper, Porsche, the Corvette, and Mazda can be seen as well as some features from the original Cobra. With an all-aluminum racing chassis, a near-perfect weight distribution, and a stout 4.0-liter V8 engine, only 249 Series 1 cars were made.
See more here.
Don't Miss Out On This Low Mileage 1987 Grand National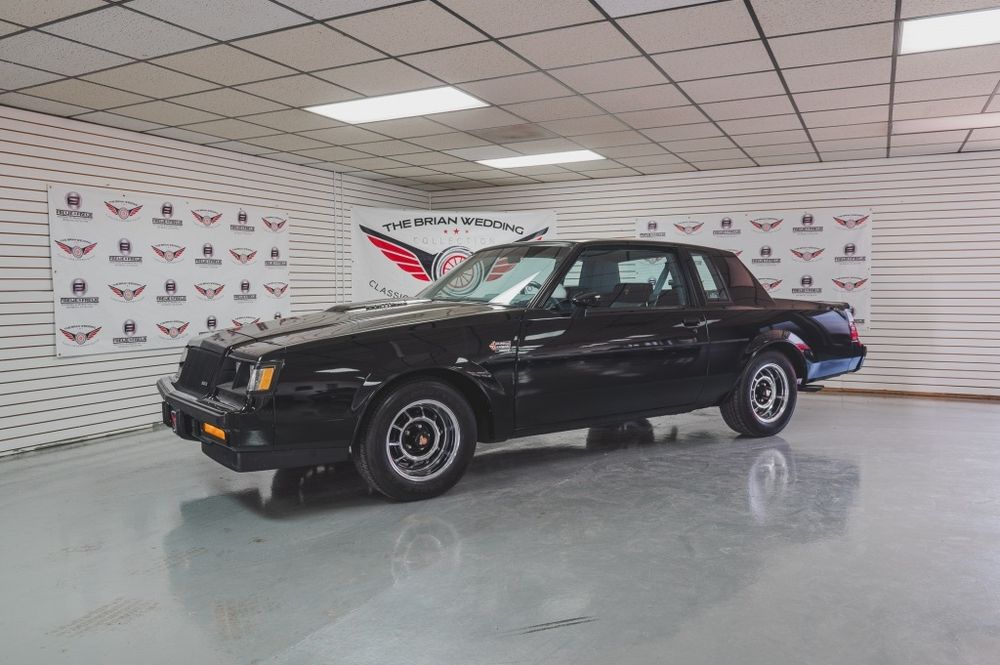 After decades of carefully curating and maintaining a collection of American muscle cars, Brian Wedding has decided to let his collection be enjoyed by some other collectors. This extraordinary collection includes examples of Ford, Dodge, and Chevy muscle cars from the 1960s through present day. However, it is also a diverse enough collection to include examples from Ferrari, Porsche, Datsun, and Maserati, just to name a few. Although it is clear that the focus of the collection was on American muscle and this collection could not be complete without a Buick Grand National.
See more here.
Rare 1970 Pontiac GTO Judge Convertible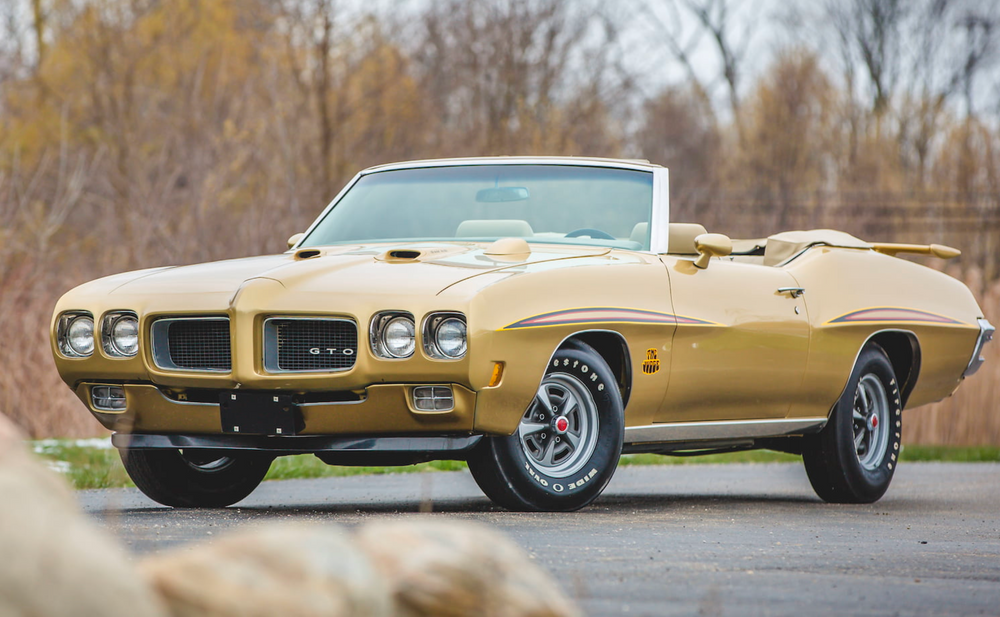 In all, over a three-year production period, only about 11k Pontiac GTO Judges were made. Of those, just over 160 1970 models were convertibles. This makes a convertible Judge a hard find today and one with all of the appropriate documentation an even harder find. However, Mecum is now offering enthusiasts just that opportunity with this matching numbers 1970 GTO Judge Convertible with all of its PHS documentation.
See more here.
Pre-War Plymouth Custom Coupe Sports Classic Plymouth Color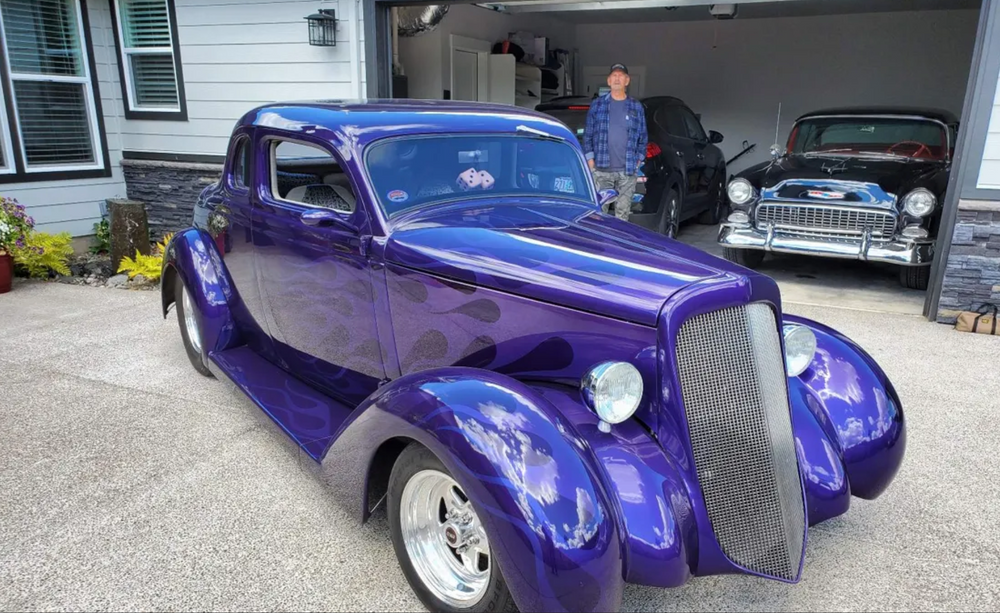 Originally built for the show circuit, this 1936 Plymouth Custom Coupe is likely to be one of the wildest custom builds ever with an attention to detail that is rarely seen. Starting with a deep purple base, the finish is topped off with ghost pearl essence flames. These accents accentuate the naturally curvaceous body lines of both the original vision from Plymouth and those added by the builder. An enlarged and distinctively reshaped grille, custom-formed running boards, and filled bodylines help the car stand out.
See more here.
1970 Challenger R/T Is Both Show And Go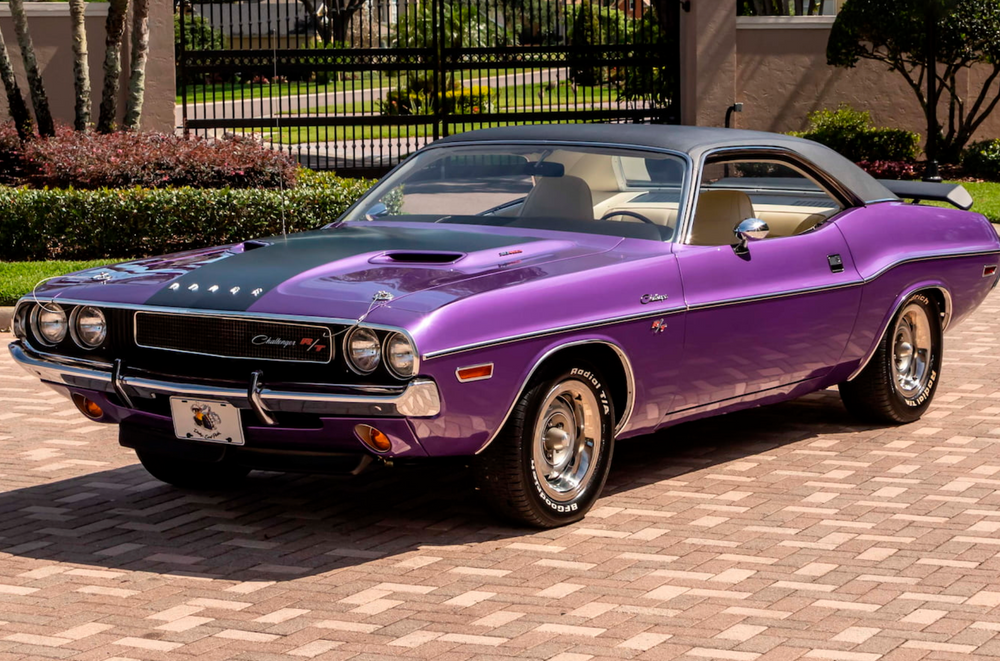 Introduced late in the pony car game, the Dodge Challenger was not so much about being revolutionary, although it was, but more about making the absolute best pony car. The two series, available in three different models, were fitted with nearly every Mopar engine available. Some cars just scream patriotic from bumper to bumper, like this 1970 Dodge Challenger R/T. This Mopar has that classic look that drives crowds wild, guaranteeing people will want to take pictures of it everywhere you drive.
See more here.
Celebrate Camaro Heritage With This 35th Anniversary Edition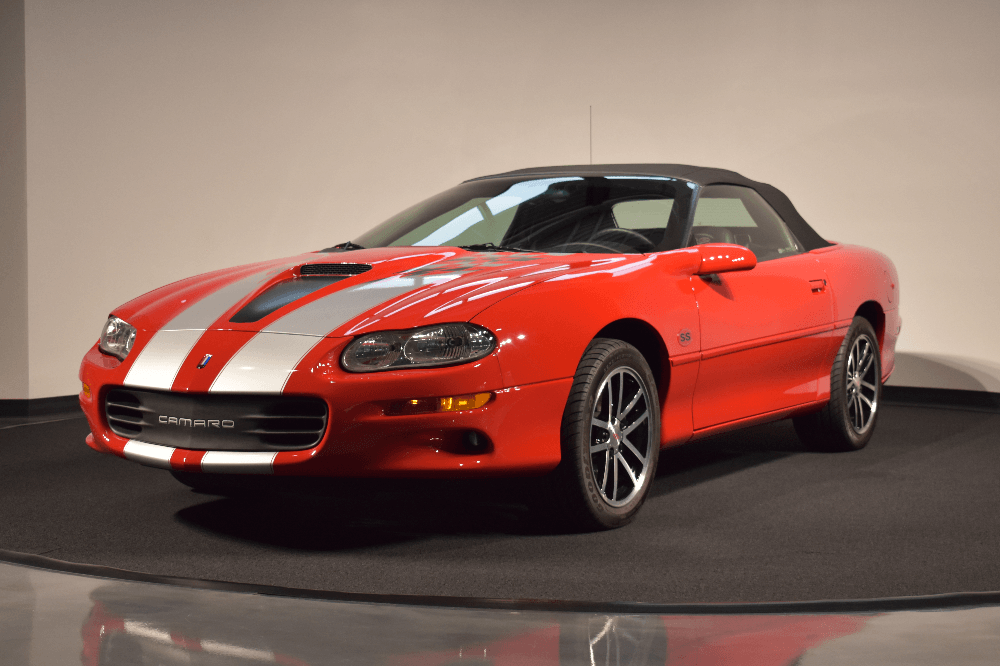 In the early 2000s, the thirst for the LS platform wasn't widely known in the car community, yet. First appearing in the very early C5 Corvettes, the LS engine has since become a prophet of engine swaps into everything you can imagine, and the Camaro was one of the only cars you could find one in stock. In addition to the impressive powertrain of the fourth-generation Camaro, the 2002 also marked 35 years of history and development of the modern muscle car.
See more here.