From GM's Syclone to the Ford Raptor, automakers have been trying to create their version of the perfect sports trucks for decades but none quite compare to Dodge's Ram SRT-10 Viper engine powered truck.
---
Dodge pulled out all the stops for their SRT-10 sports truck. Appointing the same engineers that brought us the Viper and the Prowler, Dodge's performance division SRT fitted a V10 Viper engine under the workhorses hood. Wind tunnel testing was completed to refine the truck's aerodynamics and a sport tuned suspension was utilized to put the 500-horsepower to the ground. The result was a sporty truck with a muscle-bound design capable of running the quarter-mile in less than 14-seconds and accelerating to 60-mph from a standstill in just over 5-seconds.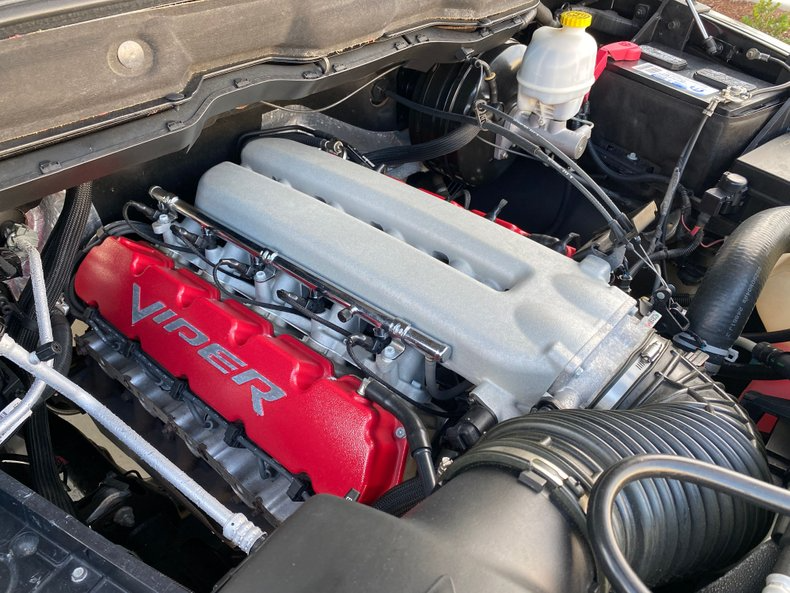 Although Dodge debuted the SRT-10 in 2002, it was not actually produced until 2004. In 2006, it was discontinued and somewhere around 10k vehicles were produced in all. Of those trucks, a majority were made for the 2005 model year. Still, that only accounts for about 5k trucks leaving a slim chance that everyone that wanted one actually got one. If you are one of those that missed your chance back in the day, Awesome Joe Auctions is now giving enthusiasts a second chance.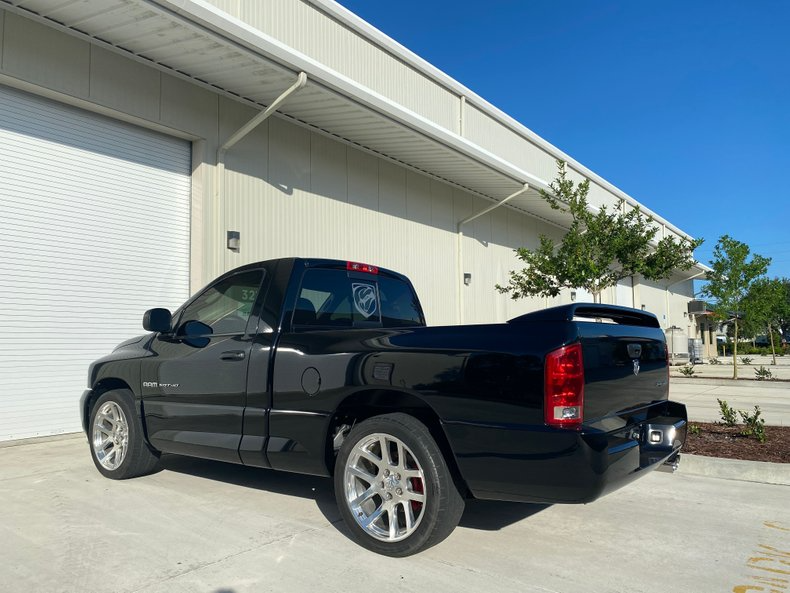 This 2005 Dodge Ram SRT-10 is absolutely stunning and it has only been driven 9k-miles. Finished in Black Clearcoat, the truck features a slate-gray interior. Under the hood is the 8.3-liter V10 Viper engine connected to a 6-speed manual transmission. It is riding on a set of 22-inch polished wheels. Accompanying this example of Dodge's ultimate sports truck is all of the keys, remotes, window stickers, and maintenance records. Click here for more information on this truck.