Plymouth has always been known for its flamboyant colors and wild designs, but this Custom Coupe might just be taking it to the next level.
---
Originally built for the show circuit, this 1936 Plymouth Custom Coupe is likely to be one of the wildest custom builds ever with an attention to detail that is rarely seen. Starting with a deep purple base, the finish is topped off with ghost pearl essence flames. These accents accentuate the naturally curvaceous body lines of both the original vision from Plymouth and those added by the builder. An enlarged and distinctively reshaped grille, custom-formed running boards, and filled bodylines help the car stand out.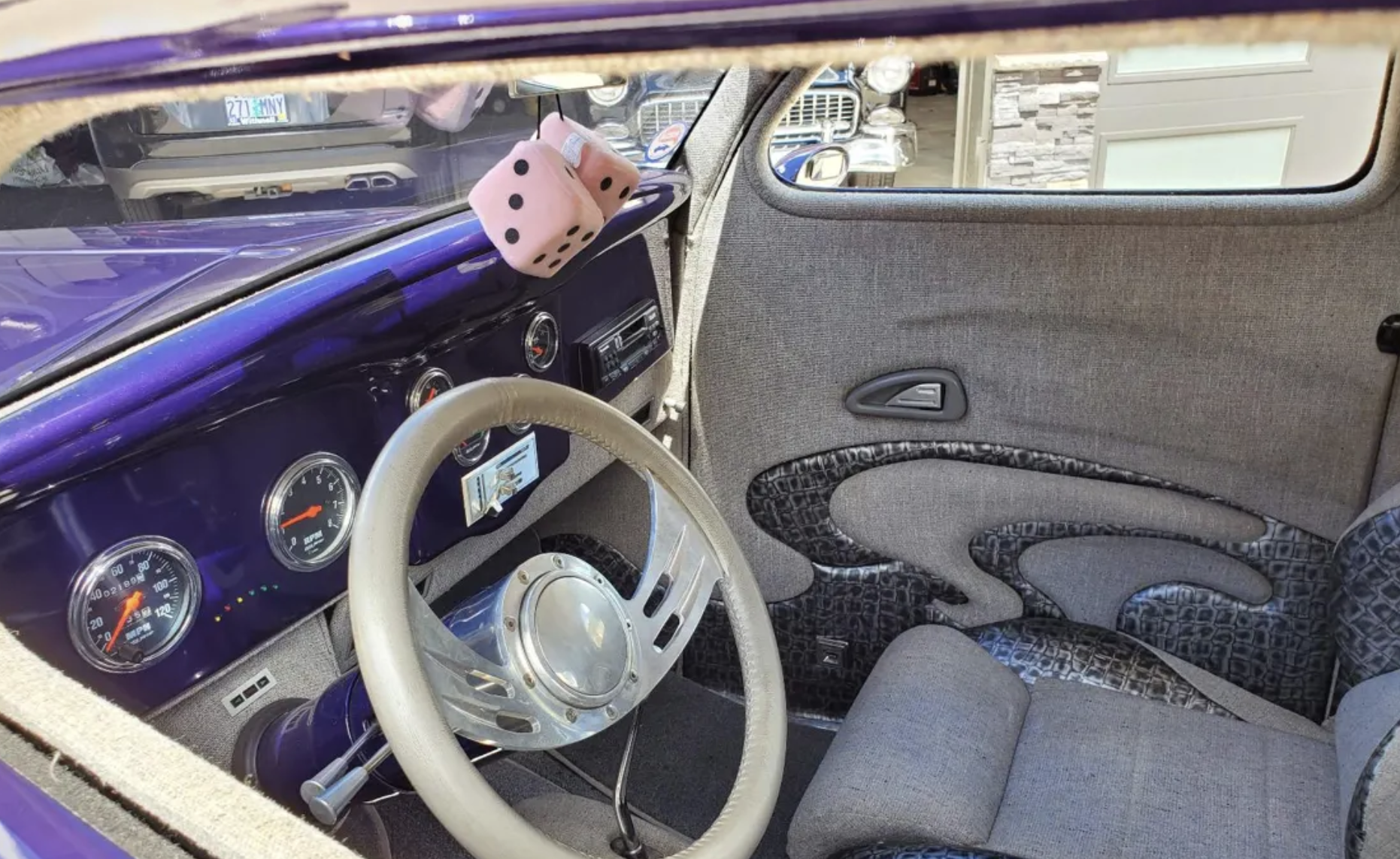 Inside the Coupe a custom cab that rivals the exterior. A color-matched dash is accented by the choice of a gray and silver tweed material. Inlaid into the upholstery is a custom application of a silver-Naugahyde. The door panels are more works of art with the same material choices adorned with inset door handles and power windows. A two-spoke steering wheel frames a simple dash with a few gauges.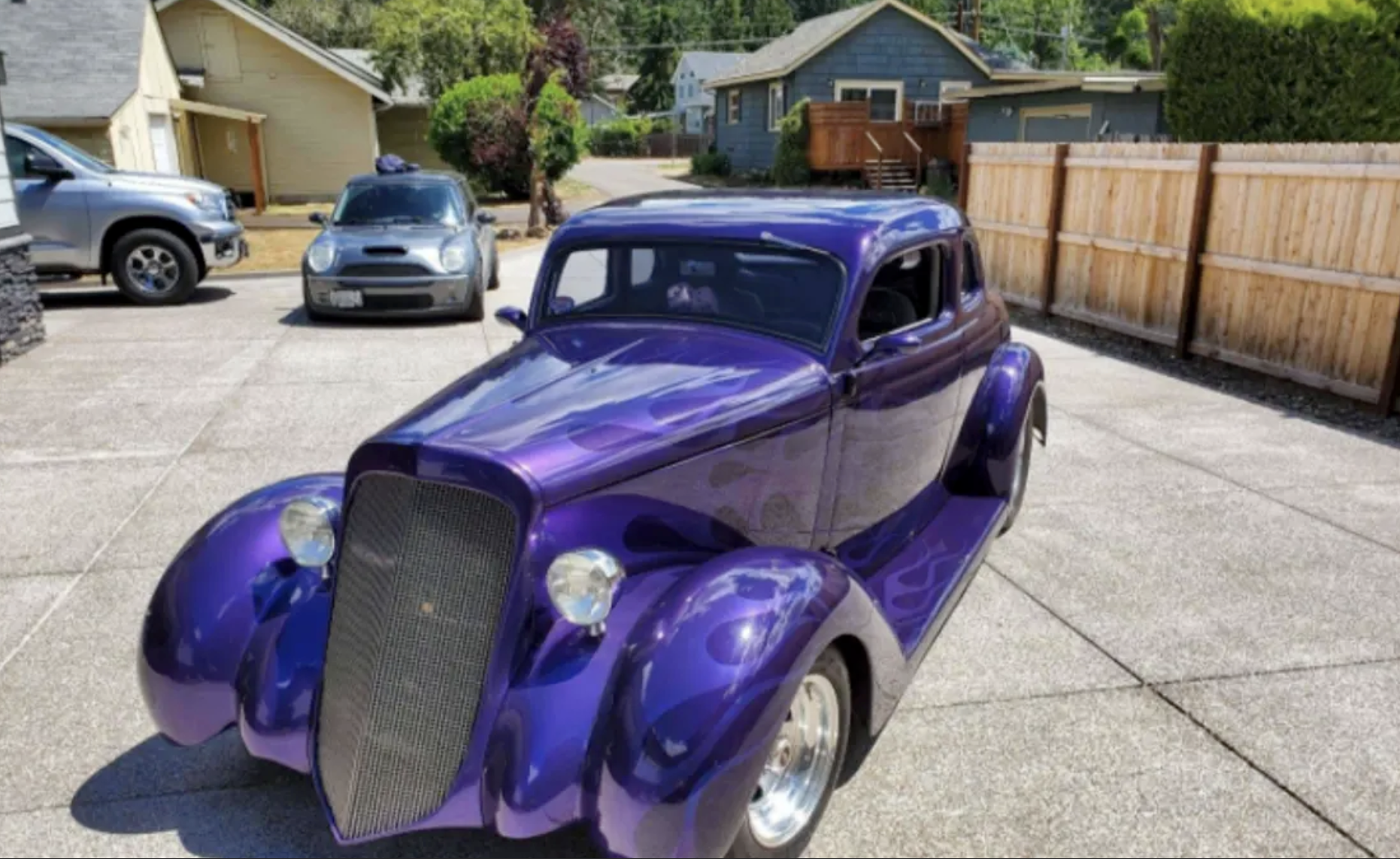 Since leaving its mark on the car show circuit, this pre-war Plymouth Custom Coupe has found its rightful spot on the road. It has been driven modestly and much enjoyed. Although there are some imperfections from the years of use, it is clear to see from the pictures that the majority of this car still shines with a mirror-like finish. Under the hood is a Chevy 350-cid engine mated to a TH350 automatic transmission. Though an odd choice for a Plymouth, the engine fits right in with an appointment of chrome accents polished to a high sheen. For more information on this car and how you can add it to your collection click here.