Raking in the dough from these comic book based-movies, some actors roll lavishly while others are incredibly modest.
---
The Marvel Cinematic Universe (MCU) has been releasing movies since 2008. Since then, the comic book-based movies have been ever-popular with the along with the actors/actresses. Onscreen, there have been some iconic Marvel vehicles some topped with superchargers that would give the Batmobile a run for its money. So, what do the MCU stars drive when they're not on camera?
10. Chris Pratt - Volkswagen Beetle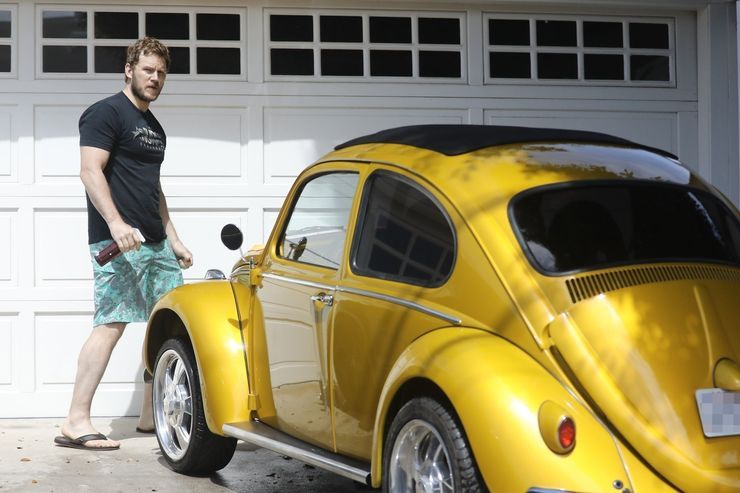 Chris Pratt, who plays Peter Quill/Star-Lord in the movies, keeps it simple with a Volkswagen Beetle. Earlier this year, Pratt was seen washing the vintage Bug.
9. Tom Hiddleston - Jaguar F-Type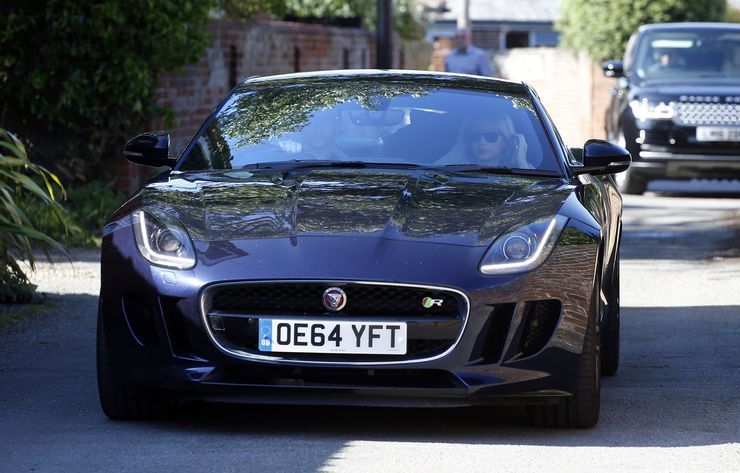 Hiddleston played the character Loki in the Marvel franchise. He purchased a Peugeot 106 1.1 after getting his big break in Hollywood and drove the car for years. The actor began making appearances in Jaguar commercials, so soon he upgraded to a Jaguar F-Type that he "temporarily owns".
8. Elizabeth Olsen - Toyota Prius
Olsen, who plays Scarlet Witch/Wanda Maximoff in the Marvel films, likes to keep her carbon footprint minimal in a Toyota Prius. While the car is very "earth-friendly", many would describe it as boring. Sorry, Elizabeth.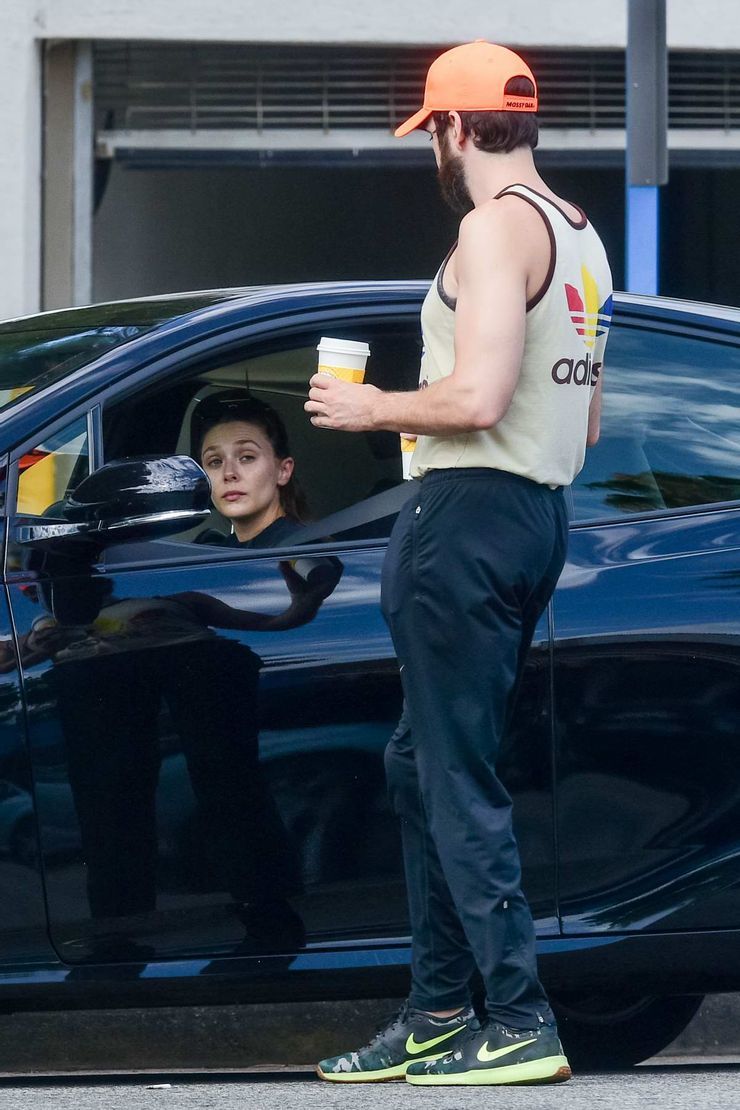 7. Mark Ruffalo - Volvo Station Wagon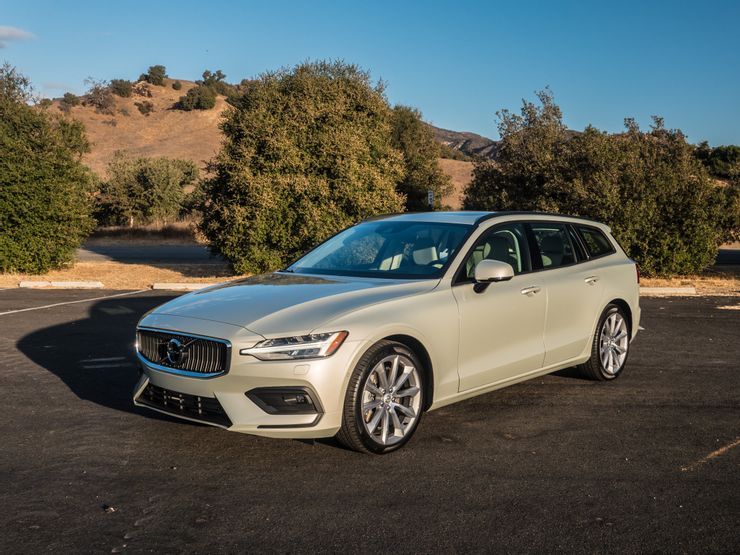 Ruffalo, also known as MCU's Bruce Banner, drives a Volvo station wagon as his daily driver. It's unclear whether this is a V60 or a V90. Although, Ruffalo did admit that he was number 6,345 on the list for a Tesla Coupe S.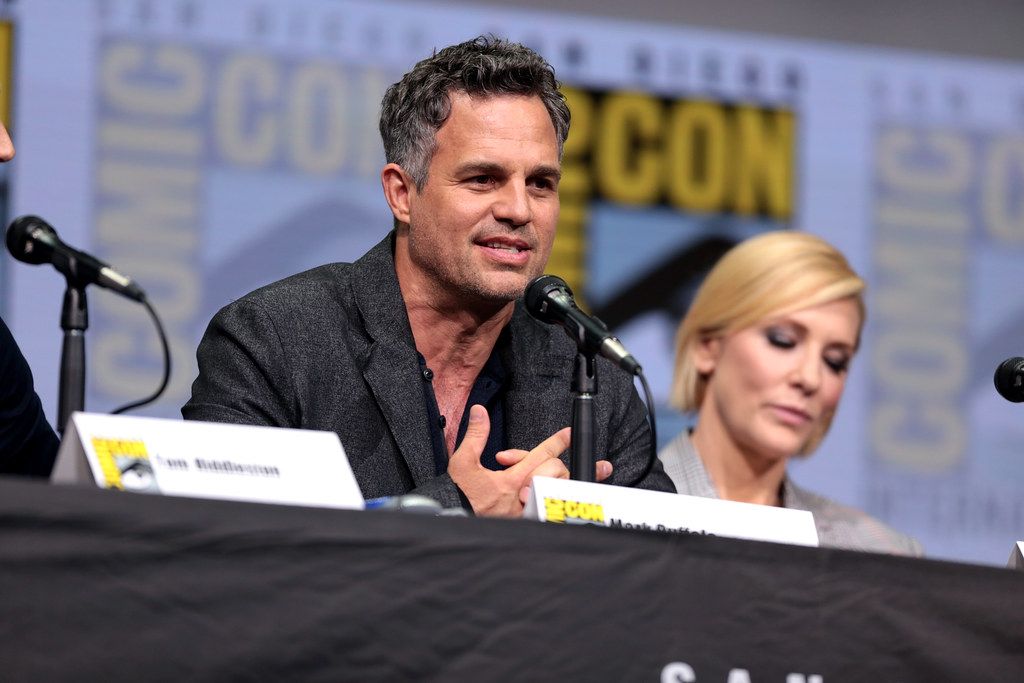 6. Anthony Mackie - Dodge Challenger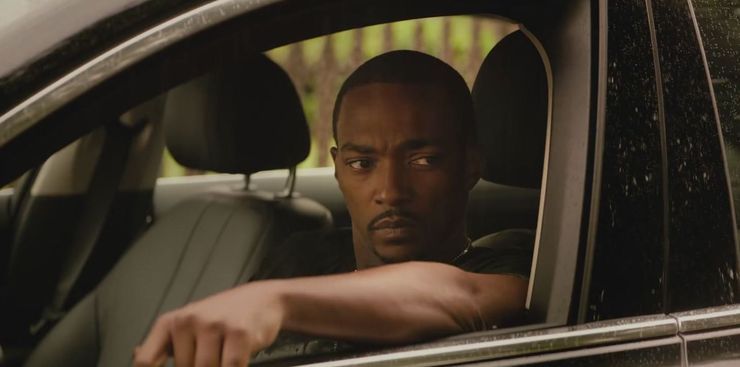 Mackie, the actor behind Falcon, drives a 2010 Dodge Challenger. Unfortunately, he was arrested after driving this same car in 2013 after he appeared to be driving intoxicated.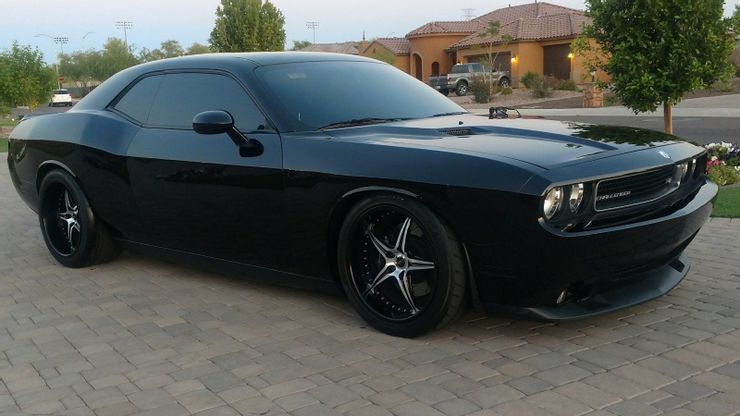 5. Chris Hemsworth - Audi Q7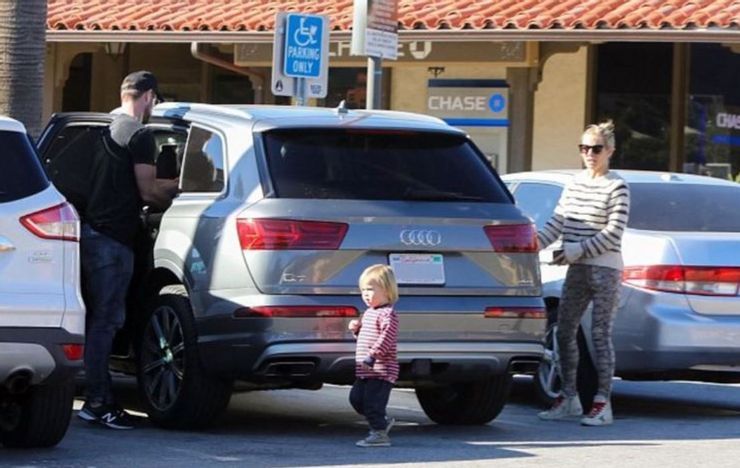 Chris Hemsworth plays the one-and-only Thor. A family man, him and wife Elsa Pataky own an Audi Q7. This also makes sense because Hemsworth is a brand ambassador for Audi Australia.
4. Chadwick Boseman - Lexus LC 500h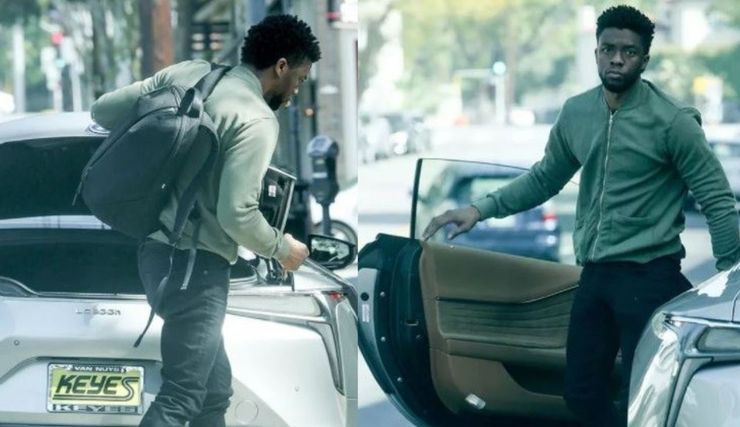 Chadwick Boseman's stardom began when he was cast as the Black Panther in the MCU film. When he received his first paycheck, he purchased a Lexus LC 500h that reportedly cost about $150,000.
Sadly, Boseman passed away just recently after a silent four-year battle with cancer.
3. Scarlett Johansson - Mercedes-Benz GLE 350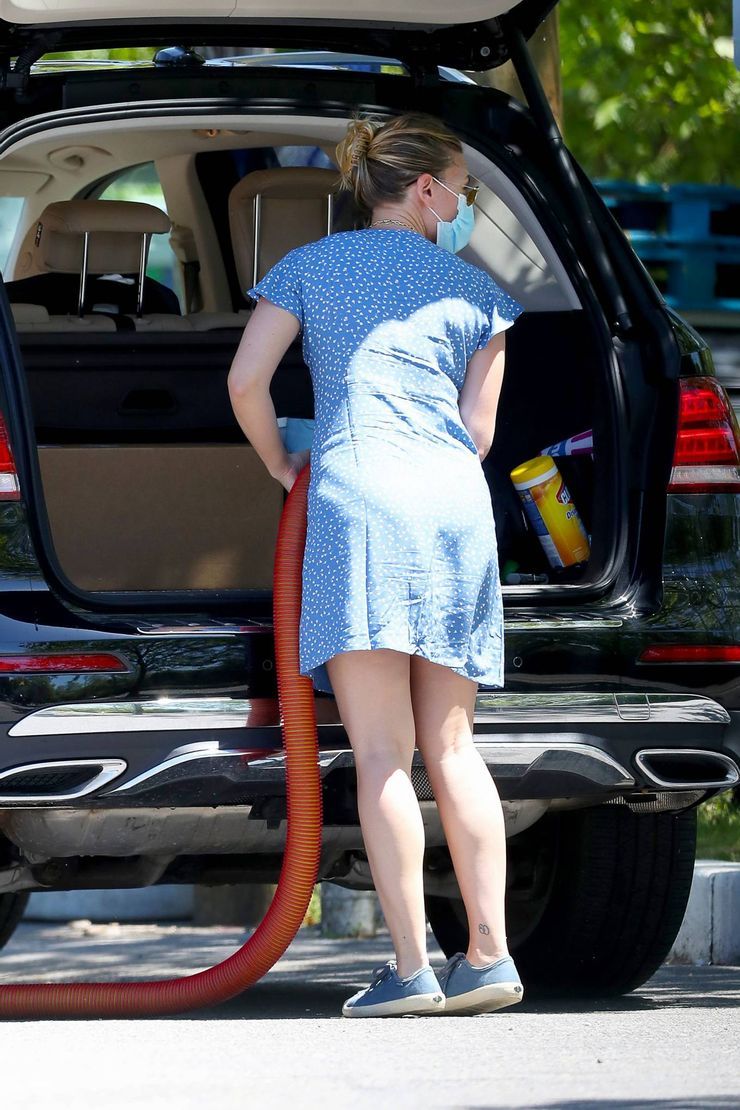 Scarlett Johansson also keeps it practical considering she is a parent. Her daily driver is a Mercedes-Benz GLE 350. Back in June, she was spotted in The Hamptons cleaning the vehicle. The new 2020 GLE 350 starts out at $54,250 and is powered by a 2.0-liter four-cylinder with an output of 255-horsepower and 273 lb/ft of torque.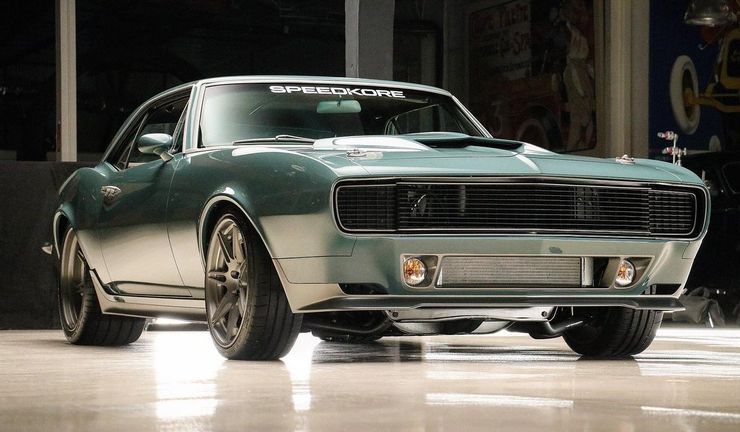 Chris Evans, who plays Captain America, has worked closely with Robert Downey Jr., who plays Iron Man, and the two have developed a close friendship. Robert Downey Jr. gifted Evans this '67 Chevy Camaro said to be worth about $275,000, and it features the iconic shield of Captain America on the steering wheel. Even better, the Camaro was also modified by SpeedKore, a carbon fiber company.
According to an Edmunds spokesperson, the cost of the wheels, suspension, engine, seats, supercharger, and gauges by themselves would total about $33,000.
Robert Downey, Jr. - Ferrari California T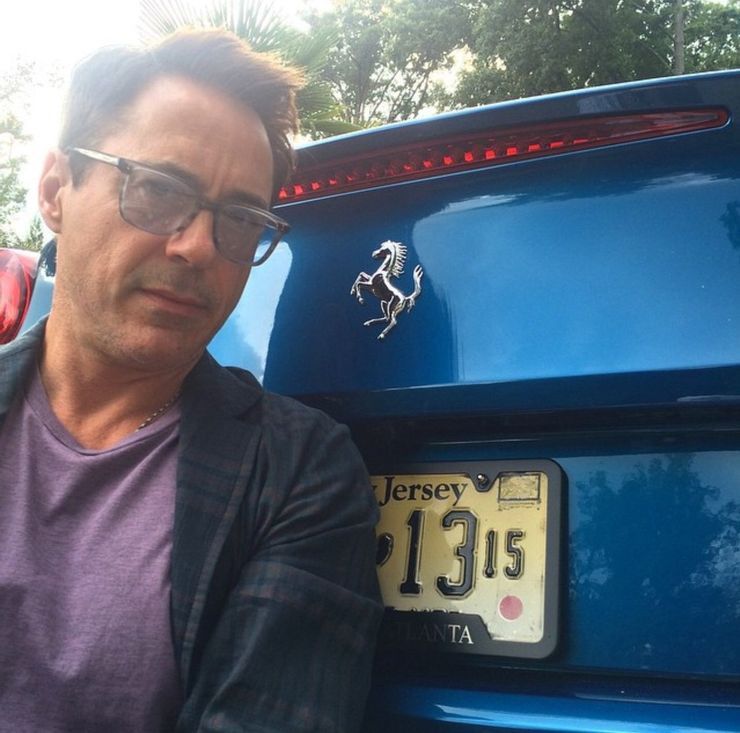 Robert Downey, Jr., or Iron Man, has an extensive car collection. Within, he owns a blue Ferrari California T that is a two-door convertible powered by a twin-turbocharged 3.8-liter engine good for 553-brake-horsepower.
Downey admitted that its way more fun than Tony Stark's Audi R8 in the movie. We just recently wrote about the SpeedKore-modified 1970 BMW 3.0 CS built for Robert Downey, Jr.