This turn-key show car is looking for a new home.
---
The Type 1 Volkswagen Beetle was built from 1939 through 2003, but it's the earliest models that are the most collectible. One of the rarest designs used on the Beetle is the oval-window design that existed from 1953 until 1959, and this wonderfully restored 1955 Volkswagen Beetle is a show-winning example.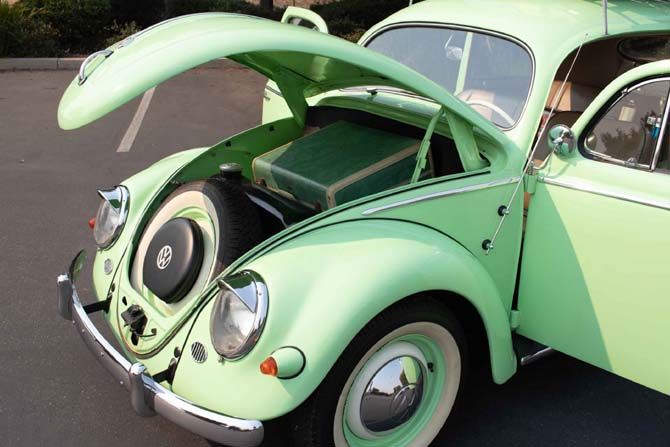 With a restoration taking place in Hawaii, it's no surprise that this Beetle is painted in a unique color called Tropical Green, and this car finishes off its island style with a vintage Hawaii license plate. This color is only part of what makes the car so eye catching with perfect body lines and chrome. The exhaustive restoration left this oval-window Beetle in flawless condition from the undercarriage to the trunk and engine compartment, and distinctive touches include the roof rack carrying a period correct set of luggage and a bamboo package tray behind the rear seats.
Whether you're hitting up the local car show or you're planning a cruise to the beach, this 1955 Volkswagen Beetle is ready for anything. The 1,200 cc engine is believed to be the original, and it fires up perfectly without any fuss. A video shows the car driving around impressively well for a 65-year-old classic car, and the four-speed manual seems to shift gears effortlessly.
Overall, this is such a high-quality restoration that the car was featured in a Volkswagen-specific magazine!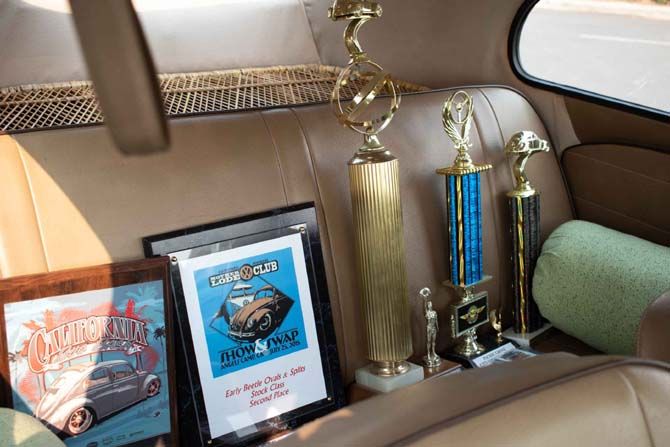 This 1955 Volkswagen Beetle is a turn-key show car that is looking for a new home, and it's currently up for auction through The Driven Exchange. The auction runs through August 28th, so if you want a shot at owning this Beetle, be sure you're registered to bid.