A 7-year restoration provides old-school cool aesthetics with luxurious interior modern touches.
---
A product of a 7-year restoration, this 1975 Mercedes-Benz 600 Pullman Maybach W100 took a full seven years to complete. This fine piece of machinery is now for sale for a steep price of $2.15 million. A big chunk of change no doubt, but fancy stretch limo is loaded with all kinds of goodies. In fact, the restoration itself cost about $3.26 million.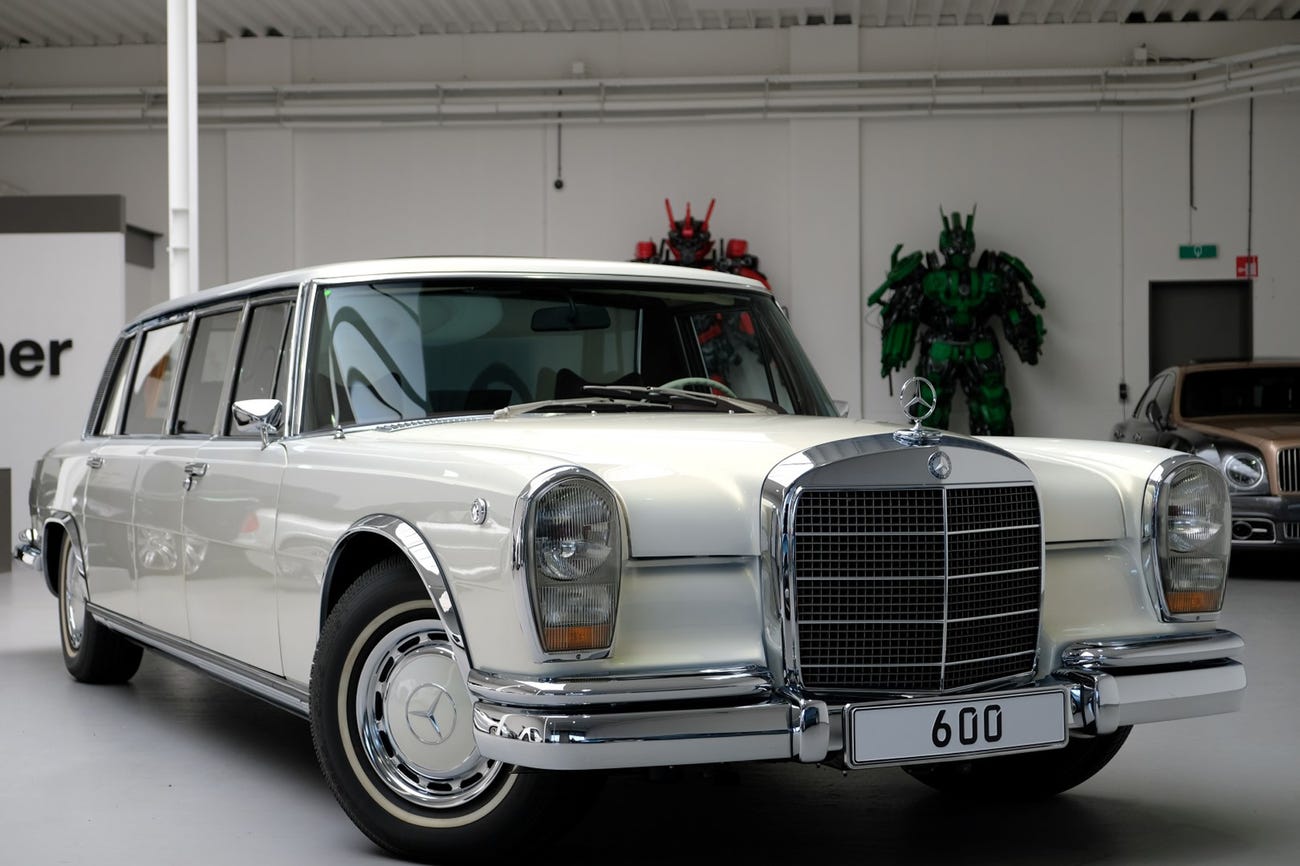 The main goal of this Mercedes limo was to retain that classic and elegant exterior aesthetic. With a lengthy restoration from 2007 through 2014, this luxury limo is equipped with plenty of parts from Maybach, an ultra-luxury part of Mercedes. The entire process was monitored by Mercedes-Benz Classic and Daimler AG
Power comes from the original 6.3-liter V8 engine and gearbox, although both have been restored to run flawlessly. Amazingly, just 1,000 miles have accumulated on the limo which was originally built 45 years ago.
While the limo has that classic car look, it features plenty of modern details. Keeping everyone inside the cabin nice and comfortable is the addition of heat and air conditioning. Also, it features heated and cooled seats that can be adjusted electrically. The convenience of front and rear cameras keep an eye out for any obstacles that may normally be out of driver view.
To make things even better, a TV screen was installed along with surround sound systems. Swarovski diamonds have been fixed to the ceiling to really add to this Mercedes-Benz limo's luxurious interior. The Mercedes limo even features a panoramic roof complete with dimmable glass.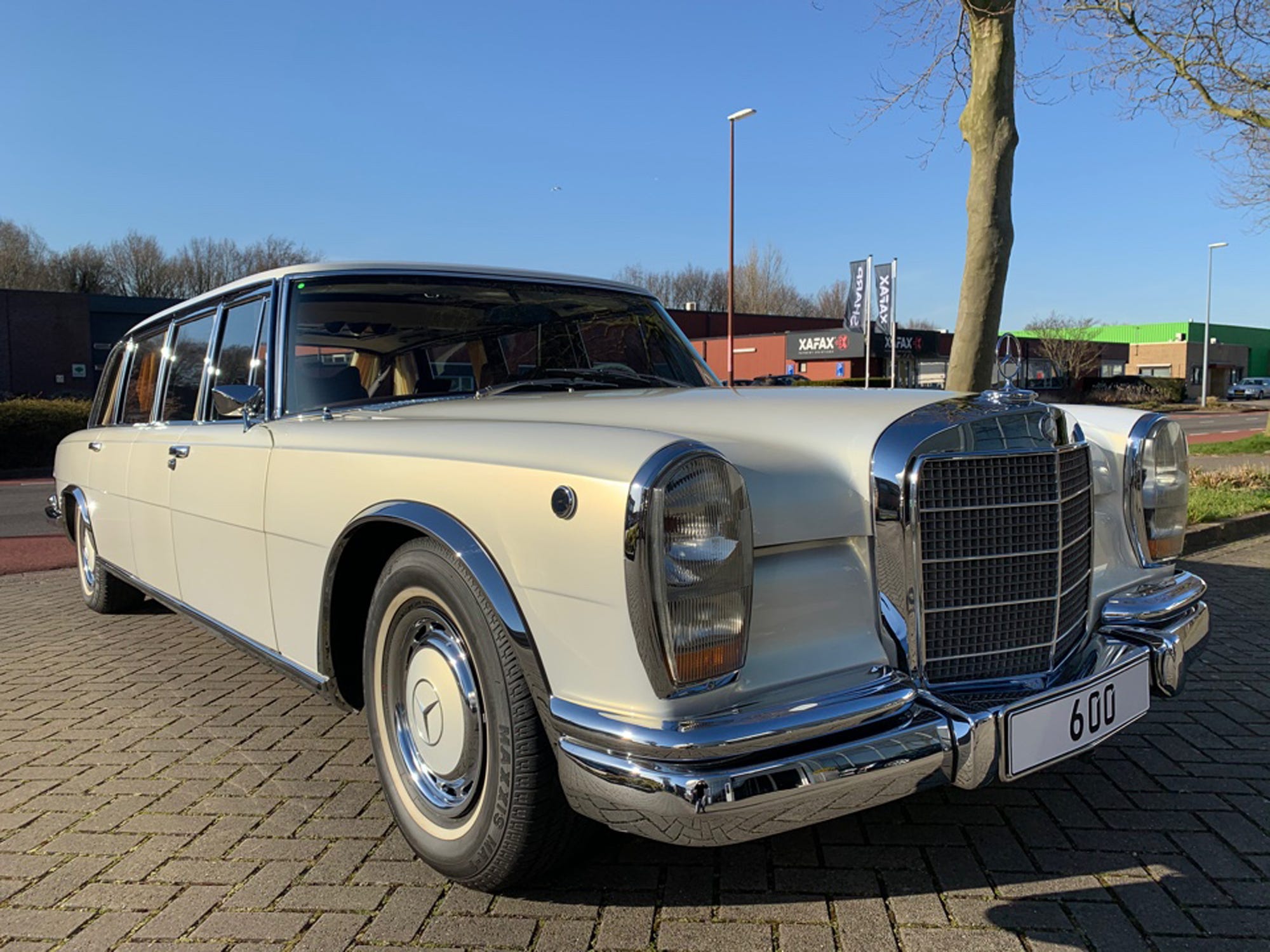 Passengers will be happy to know that there is a refrigerator complete with a minibar and glasses while out and about. Two passenger rows exist with one that is rear-facing and features a fold-out table, and a glass wall partition separates the passenger area from the driver's row.
This car is being sold by Auto Leitner out of Netherlands for €2.15 million which equals out to be $2.33 million in U.S. dollars, but that excludes VAT. The sale comes with maintenance and instruction manual books along with five sets of original keys.
This vintage Mercedes-Benz would make the perfect party limo for someone with incredibly deep pockets. Most of us would probably just live in it if we were to drop that chunk of change on any vehicle. There's no denying the serious cool factor here.
Source: Business Insider
Read More Luxury Car News Here...