There's a mystery wrapped in each one.
---
We've seen a lot of cars pulled from the murky depths of rivers, lakes, and other bodies of water. It's always a spectacle since you never know completely what you're going to see. Not only is it oftentimes hard for the divers to properly identify a submerged vehicle, it's not until the car surfaces and is completely extracted that the condition becomes apparent.
That's not all that makes pulling a car out of water fascinating. There's often a mystery about how the vehicle ended up submerged and how long it has been there. For many, this combination of car spotting and forensic analysis is undeniably compelling.
Following is a list of some of the most interesting underwater car finds.
Mazda RX-7 FC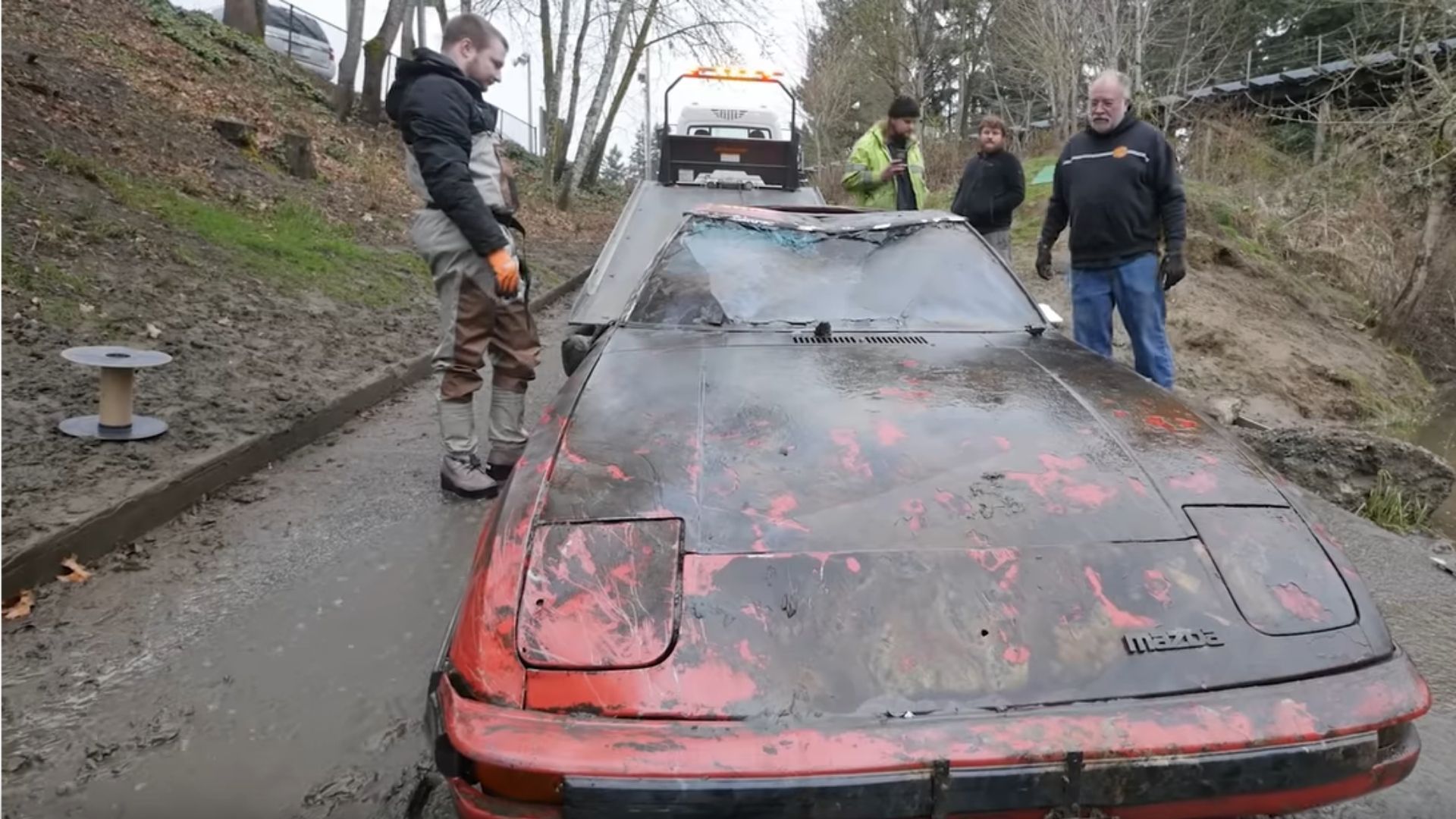 When divers from YouTube channel Adventures With Purpose started poking around the boat launch in a river outside of Portland, they counted at least 6 classic cars in the murky depths (it later turned out to be several more). First to be extracted was a Mazda RX-7 FC which had a crushed roof and windshield. While many thought the car should be restored, it ultimately was cut up and melted down to make commemorative coins.
1973 Ford Mustang Mach 1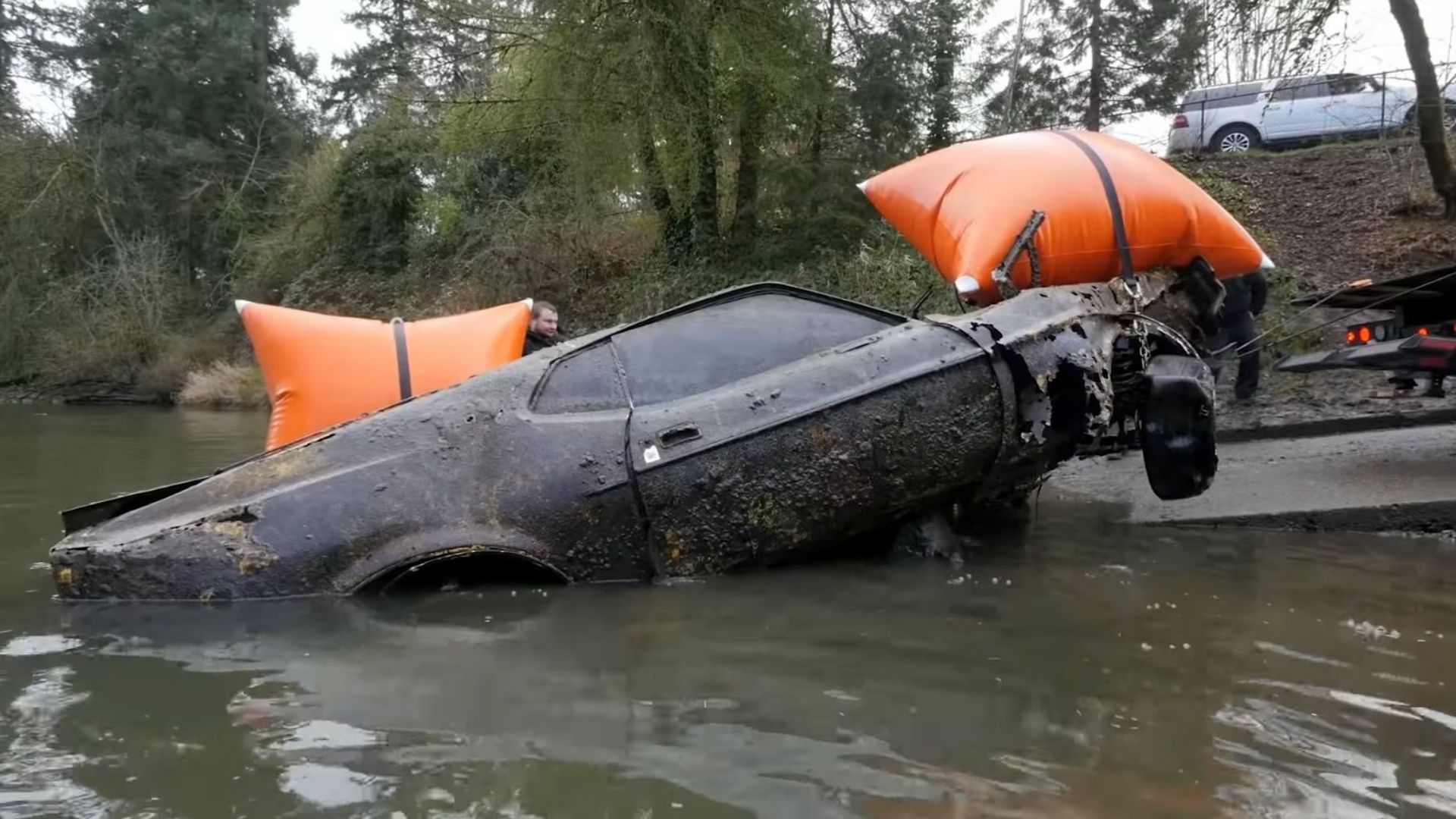 The second car to emerge from the watery graveyard Adventures With Purpose located in the Portland area was a 1973 Ford Mustang Mach 1 which looked like a piece of Swiss cheese. During the first attempt to extract the classic muscle car, the engine tore free and was recovered, showing off some nice long-tube headers, indicating it was owned by an enthusiast
1987 Chevrolet Camaro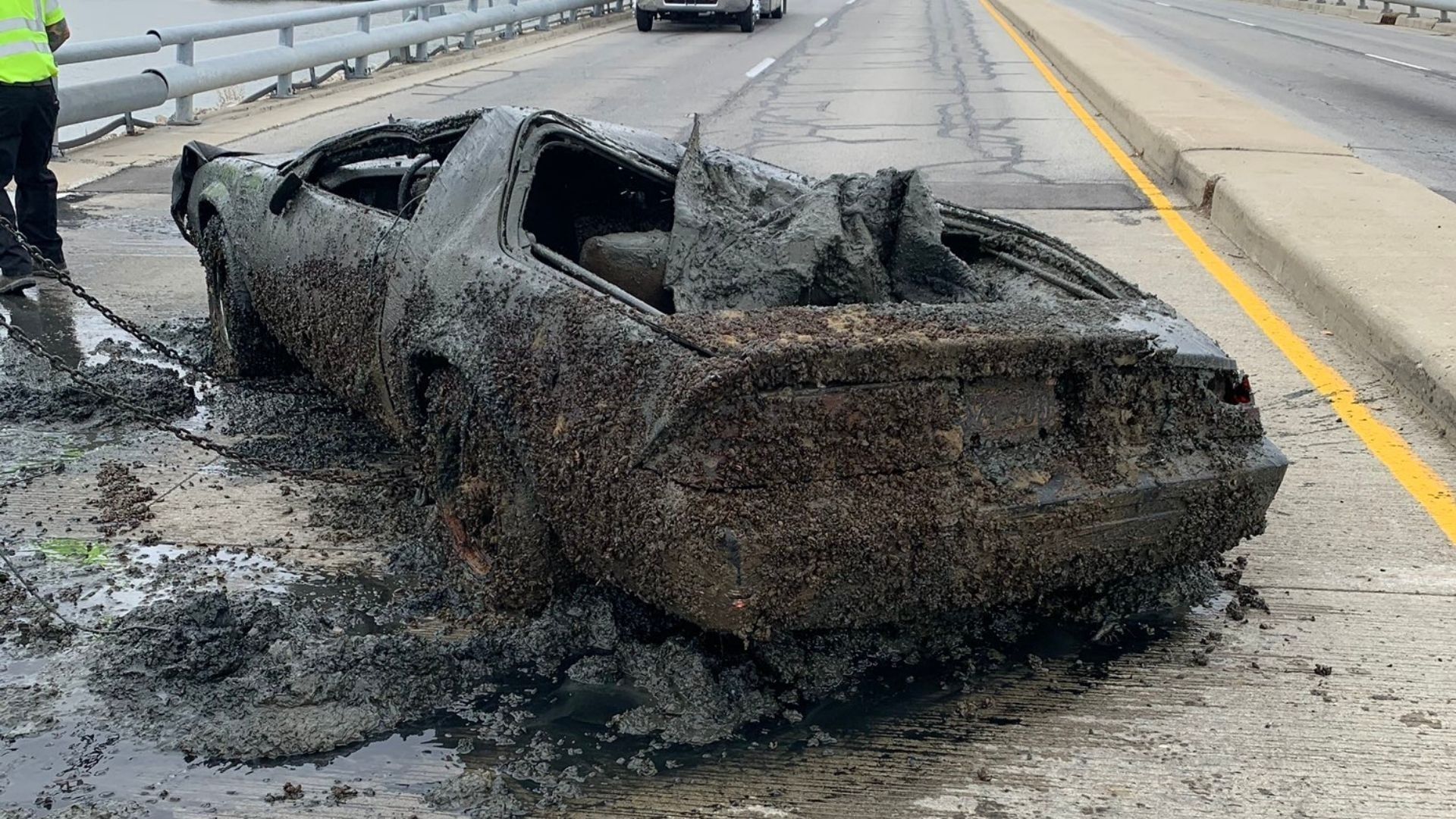 Stolen back in July of 1988, this Camaro was just recently pulled out of Geist Reservoir in Fishers, Indiana. As you can clearly see in the photo, 32 years of sitting underwater wasn't kind for this Chevy. It was located by two fishermen who were using a sonar device under a bridge near a marina. Sadly, the owner of the car died several years ago, so he never did find out what happened to his new car.
Chevrolet Silverado – We Think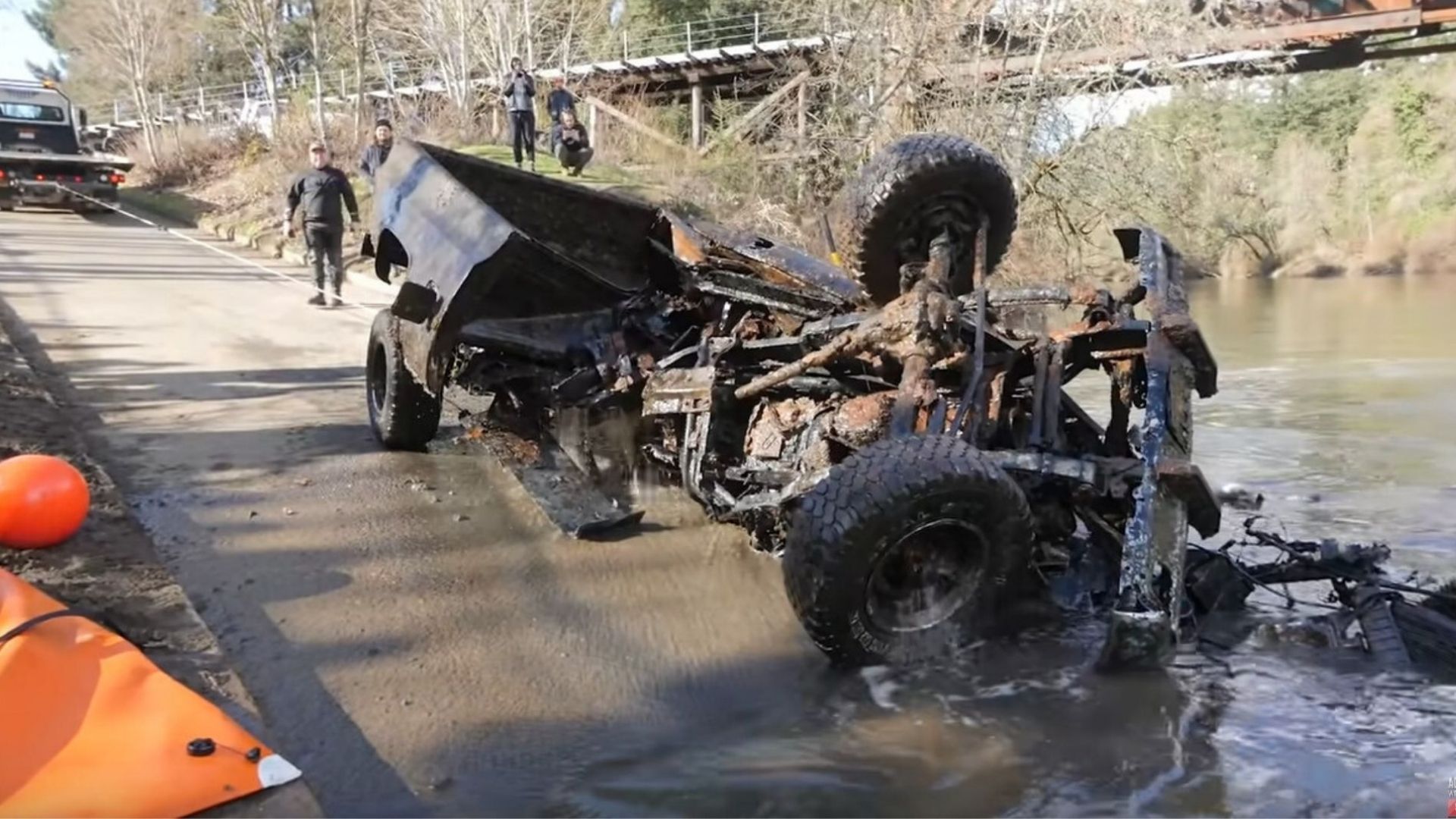 Sometimes the extraction process for a car that's been sitting underwater for a long time goes a little sideways. Other times the whole operation goes to hell, which is kind of what happened when Adventures With Purpose pulled yet another vehicle from the river outside of Portland. Presumably an old Chevy Silverado, the mangled mass of twisted metal had been resting on its roof before it was flipped over. Thanks to the pressure from both the water and mud, the rotting chassis and frame gave way, ensuring this carcass will be crushed since it's good for nothing else.
Mazda6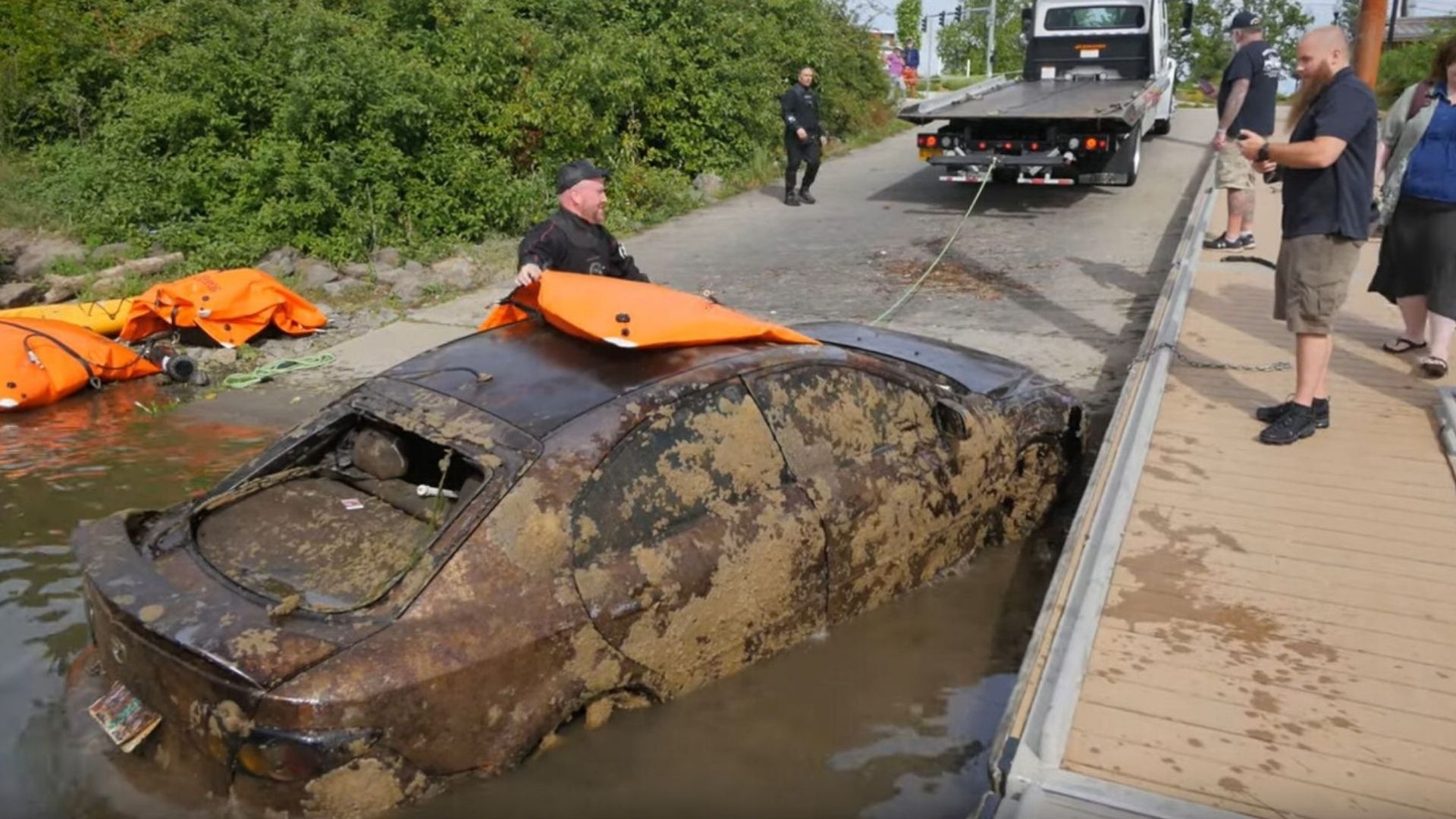 Normally, a Mazda6 isn't something any enthusiast would get excited over since it's a pretty run-of-the-mill sedan. But when Adventures With Purpose extracted one from a river in Milwaukie, Oregon to help clean up the environment, things got exciting as a body was discovered sitting in the front seat. Police were called in and it started to look like the deceased was a man who'd been missing since 2008.
1983 Pontiac Firebird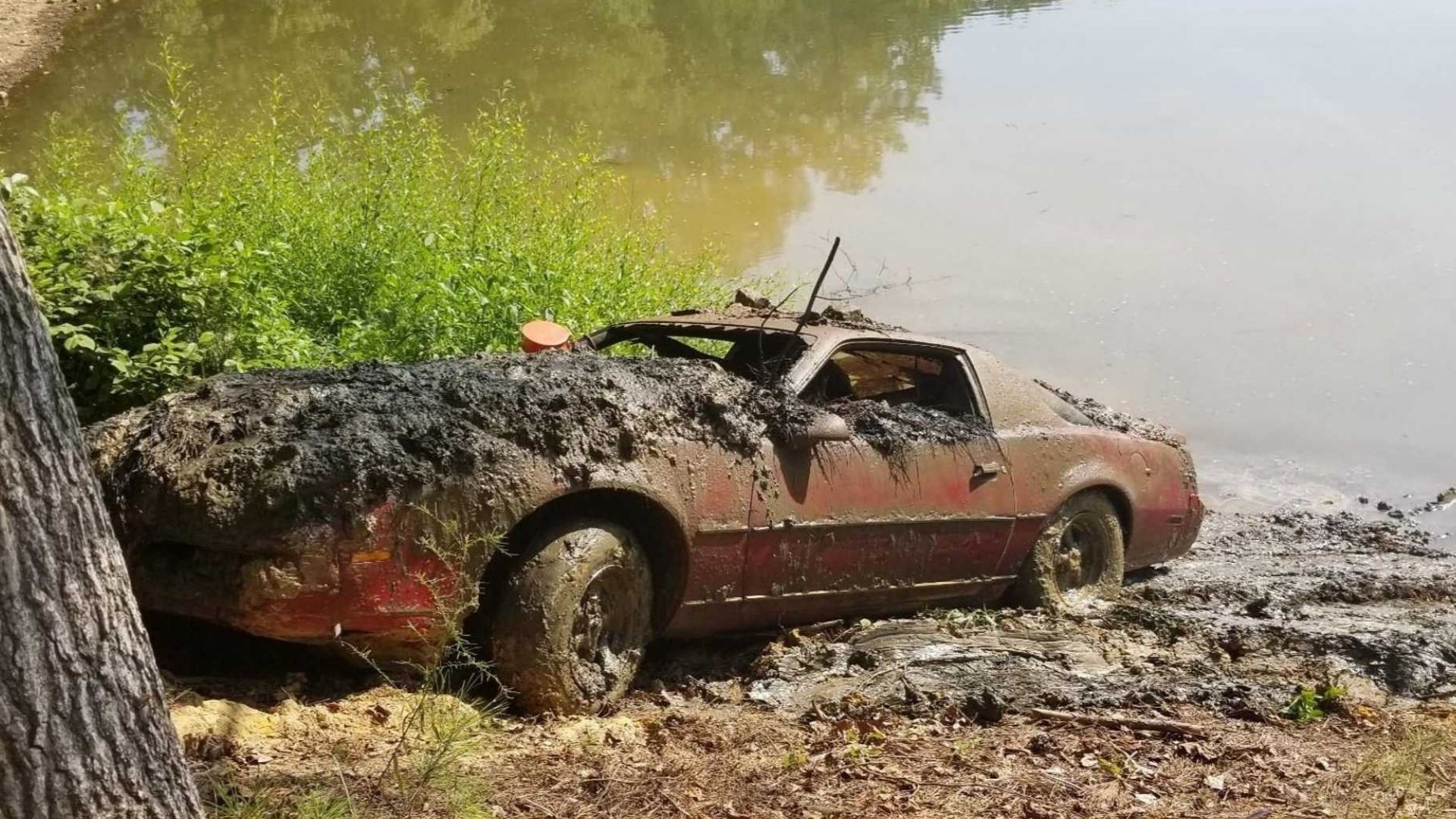 When a lake located outside of Atlanta, Georgia was drained for repairs to be made, a shocking discovery was made. A muddy object was spotted by multiple people, which was obviously a car. Crews yanked the 1983 Pontiac Firebird from the mud and authorities determined it was stolen way back in 1989. Filled with mud up to the roof, the car wasn't even remotely salvageable.
Jeep Liberty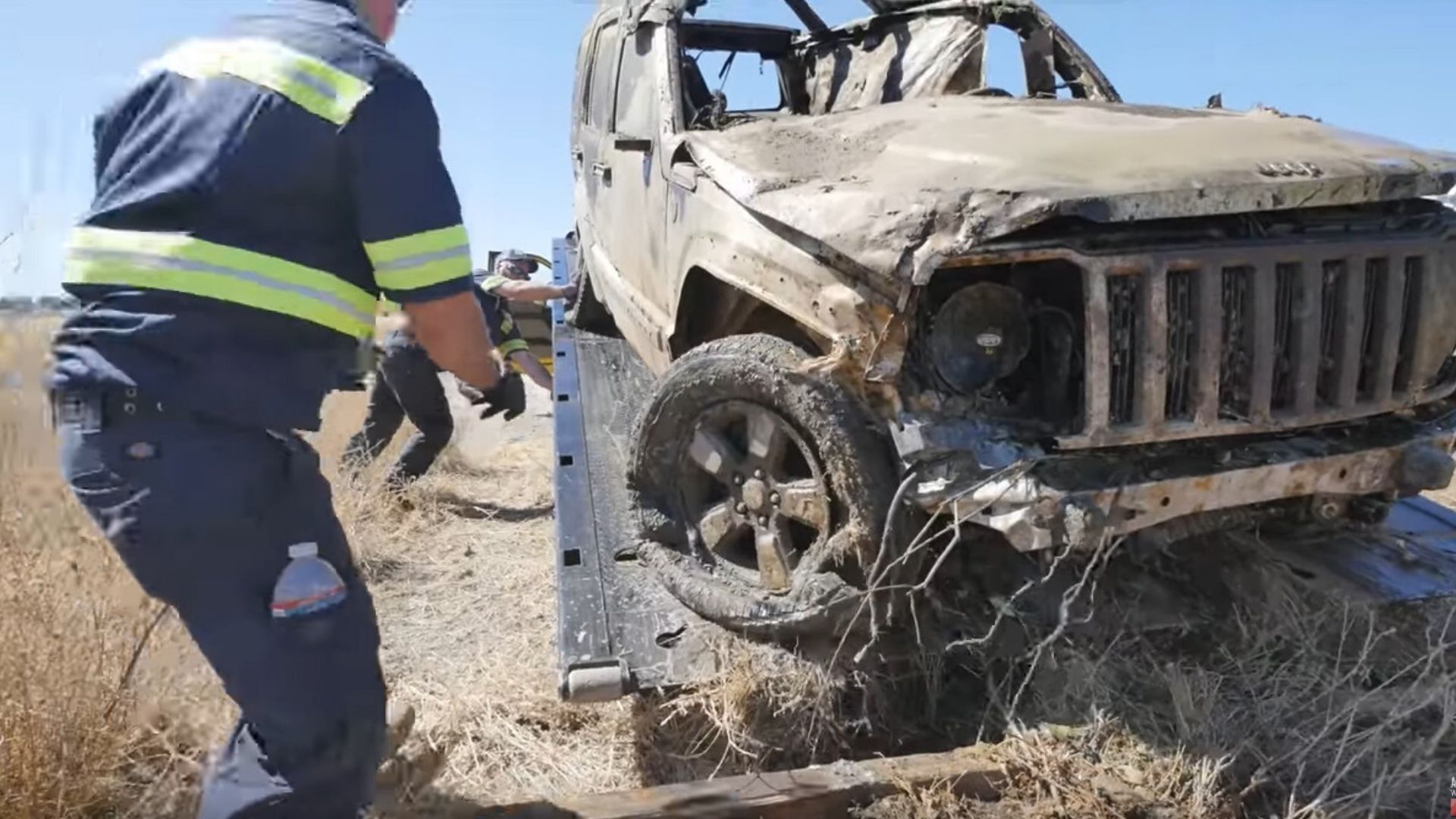 No, the Jeep Liberty isn't considered a collector's item by any stretch of the imagination, but this particular one's extraction from a river in California highlights an interesting phenomenon. While pulling the Jeep out of the water and up the steep riverbank wasn't easy, the recovery team was making plans to return since several more SUVs were found submerged in the same area. The fishy thing about this Liberty is that it had new tires, a bike rack, and other goodies attached as well as the keys still in the ignition , making it seem likely it was either stolen or a case of insurance fraud.