This first-generation gem is the last year the pony car featured that distinctive muscle car aesthetic.
---
When it came to the classic Ford Mustang, the 1973 model marked the final year of the first-generation and the last to have that distinctive muscle car appearance. One Mustang model that sat atop the totem pole when it came to the different variants offered was the almighty Mach 1, especially in sleek fastback form. Blackhawk Motors is offering the opportunity to own this bold and beautiful 1973 Ford Mustang Mach 1 Tribute car.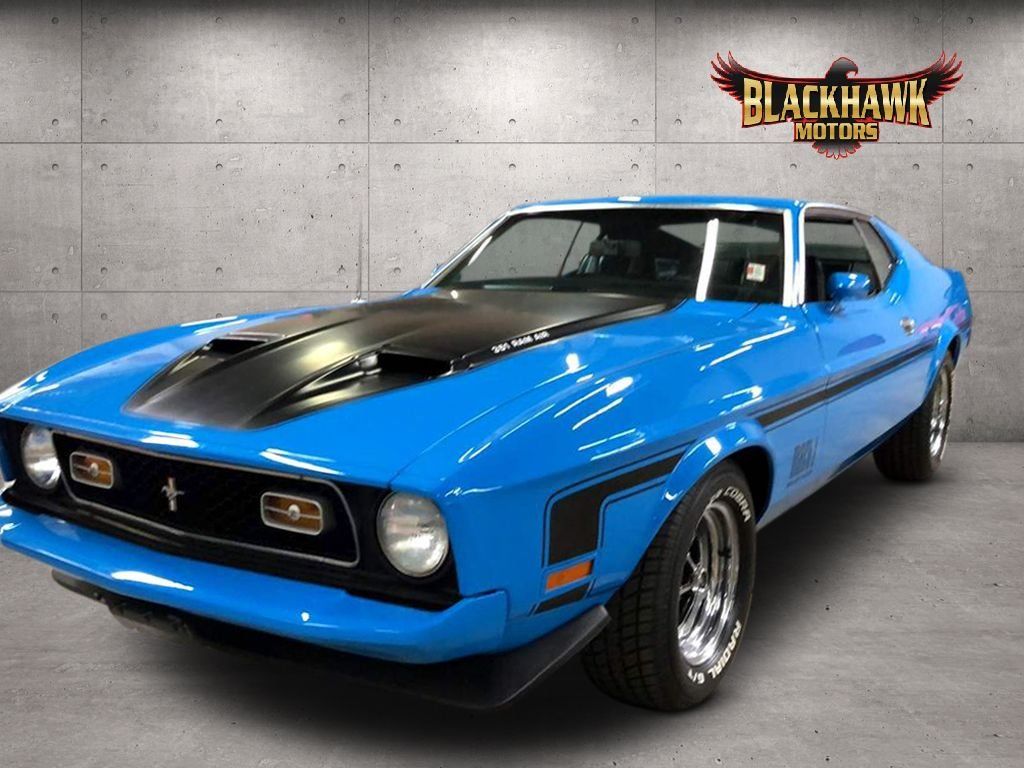 A product of a recent restoration, this stunning classic Mustang fastback shines bright in in a Light Grabber Blue, a hue known as Bright Blue in the American automaker's literature, and it shows as if it was newly sprayed. This Mustang was purchased by a private seller from Arizona so no cancerous rust can be found, and the body and paint are in impeccable condition. A set of 15-inch Magnum 500 wheels wrapped with Cooper Cobra Radial T/A rubber on all four corners. Also according to the description, the car has 83,860 miles on the clock, but it is unclear how many were accumulated after it went under the knife.
Tucked inside the engine bay is a 351-cubic-inch V8 engine that is shifted via an automatic transmission. Spent gases flow through a rumbling Flowmaster dual exhaust. Suspension components consist of leaf springs and adjustable air shocks in the rear, and springs and shocks up front.
Open the doors to this Mach 1 tribute to reveal an immaculate interior that appears brand new including the seats, carpeting, and headliner. Power steering makes navigating those turns simple, and power disc brakes up front help bring everything to a stop. More interior highlights include air conditioning, power steering, and power brakes. This Mustang still retains the factory tachometer, and it comes with the original owners manual. Although there is no documentation, the seller was informed that this Mach 1 tribute was given a fresh restoration inside and out.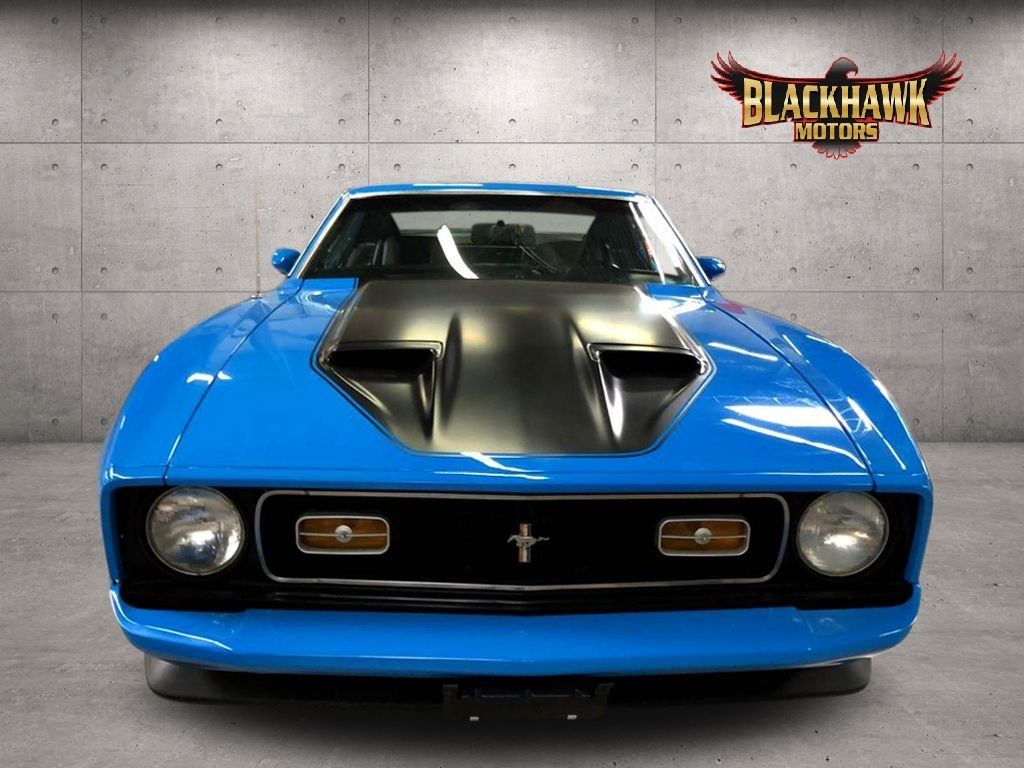 If you're in the market for a beautiful piece of American muscle, look no further than this 1973 Ford Mustang Mach 1 Tribute offered by Blackhawk Motors. This restored classic is listed at $28,995, but feel free to make an offer.
Read More Mustang News Here...