One mystery has been solved with the help of a dive team.
---
We've featured stories about Adventures With Purpose, a YouTube channel and group which helps clean up rivers and lakes by removing submersed cars. They've recovered all kinds of classic vehicles like a Mazda RX-7 and a Ford Mustang Mach 1, but this time they got more than they could have imagined. While removing a Mazda 6 from the Willamette River in Milwaukie, Oregon the divers realized a dead body was inside, changing everything.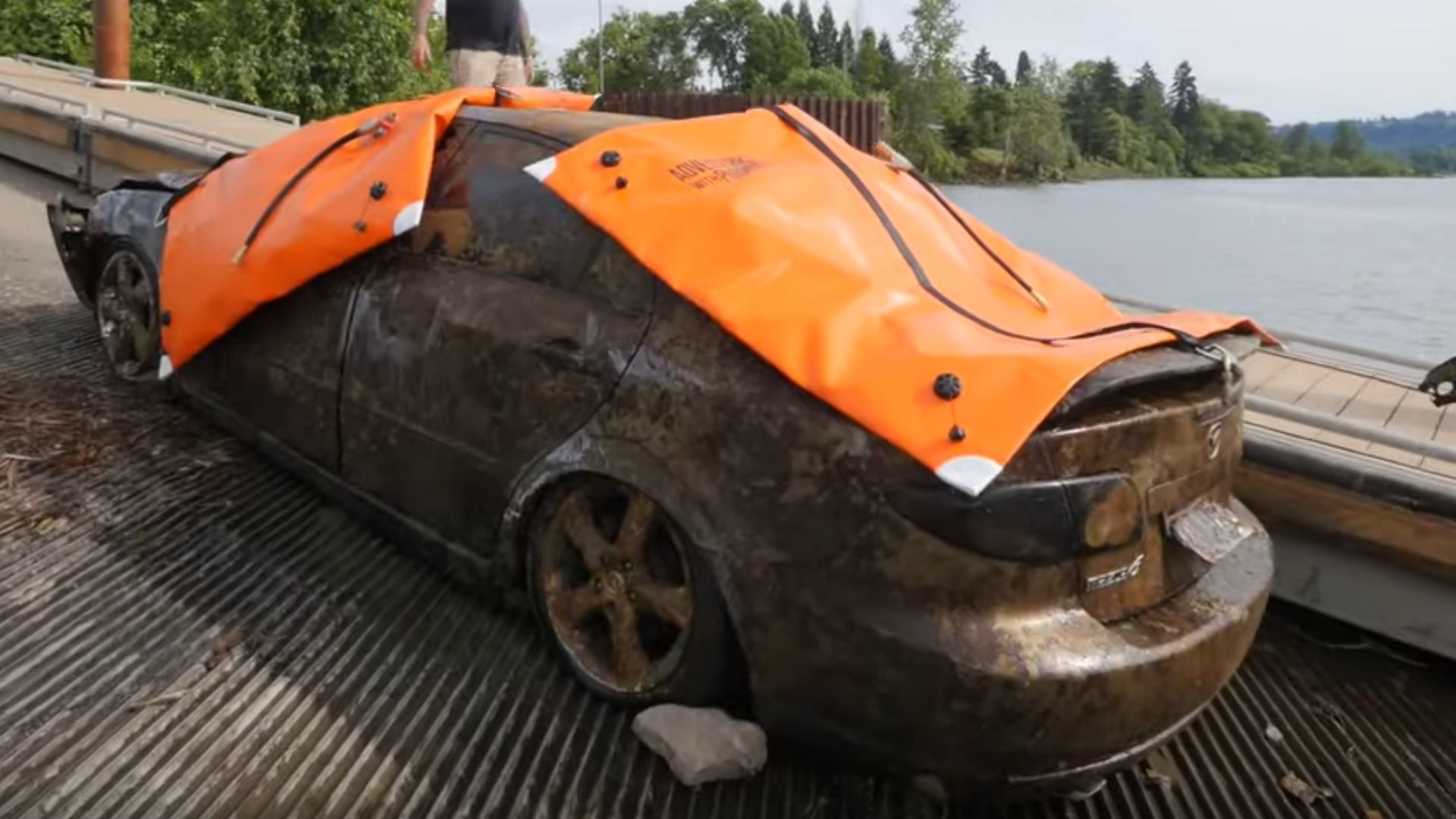 In the past, readers have asked why Adventures With Purpose doesn't work with the police on all their vehicle recoveries. That probably has something to do with how local law enforcement treats each situation. Sometimes they team up to pull a vehicle out of the water they suspect has someone inside, but this was the first time the group has found a corpse unexpectedly.
After calling the police, the boat ramp and surrounding area was blocked off as a crime scene and an investigative team arrived. They told the divers the car was registered to a Timothy Robinson, who had been missing since 2008. It's not confirmed if that's who was found in the car, but it's the most likely scenario.
Sitting 75 feet below the surface, this Mazda 6 was found in an area of the Willamette River lovingly referred to as "The Junk Yard." Apparently, plenty of cars have been ditched there, but you have to wonder why? The potential at least some were dumped for insurance fraud is there, but with one corpse found, could there be more? The dive team has recovered other cars from The Junkyard, but this is the first where foul play was suspected.
The best part about this vehicle recovery is that a family now knows what happened to their loved one, so hopefully they're able to move forward.