A $300,000 insurance claim turned into a $400,000+ claim really quick.
---
What should have been an enjoyable day out on the water turned into an expensive serious of events for a boat owner in Indiana. While the details precipitating the incident are unclear, what is clear is that on June 20th, a Pavati wakeboard boat started to sink in north Indiana's Cedar Lake (about an hour southeast of Chicago), at which point the owner used a custom Jeep Wrangler and a Ford F-150 Raptor to attempt to pull the boat to safety.
Sadly, this ill-advised rescue did not go as planned as the boat and both off-road vehicles were left partially submerged in the lake water, but fortunately, it doesn't appear that any people were injured.
It's not clear what caused the boat to start sinking, but the most obvious answer is that the drain plug could have been left out while the boat was being launched. This might be an especially likely explanation since the owner appears to have owned the boat for a little over a month, and leaving the drain plug out is an easy mistake to make.
Pavati makes high-end aluminum wakeboarding boats starting at $285,900, and the Jeep and Raptor together were probably worth more than $100,000. In addition to the off-road vehicles, another ski boat was used in an attempt to bring the Pavati back to shore, although this seems to have failed as well as no information was provided as to how or when the boat, Jeep and Ford were pulled from the water.
According to one post, authorities from the Indiana Conservation Police and The Cedar Lake Fire Department Marine Unit were notified, but no information has been released from either agency.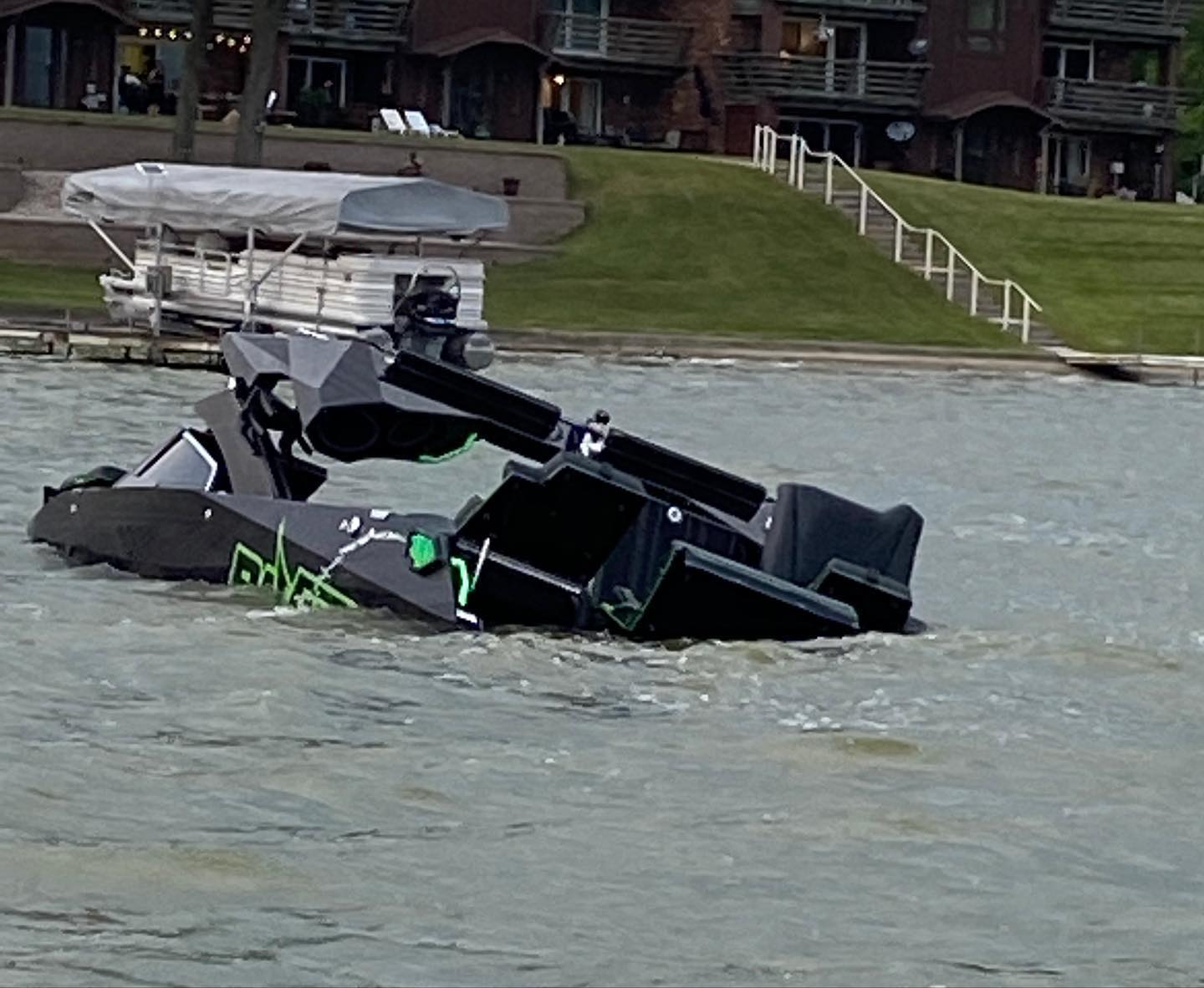 Image Credit: Facebook