Say goodbye to April with these impressive rides.
---
What a diverse market the collector car industry represents. Every week, the Motorious editorial staff does a dive into the classified section of the site to find the cars for sale that we would want to buy for ourselves. These cars are more than worthy of a new garage, and we're thrilled to be able to share our picks with the readers each week. Here is a list of cars to check out as we roll into the last weekend of April.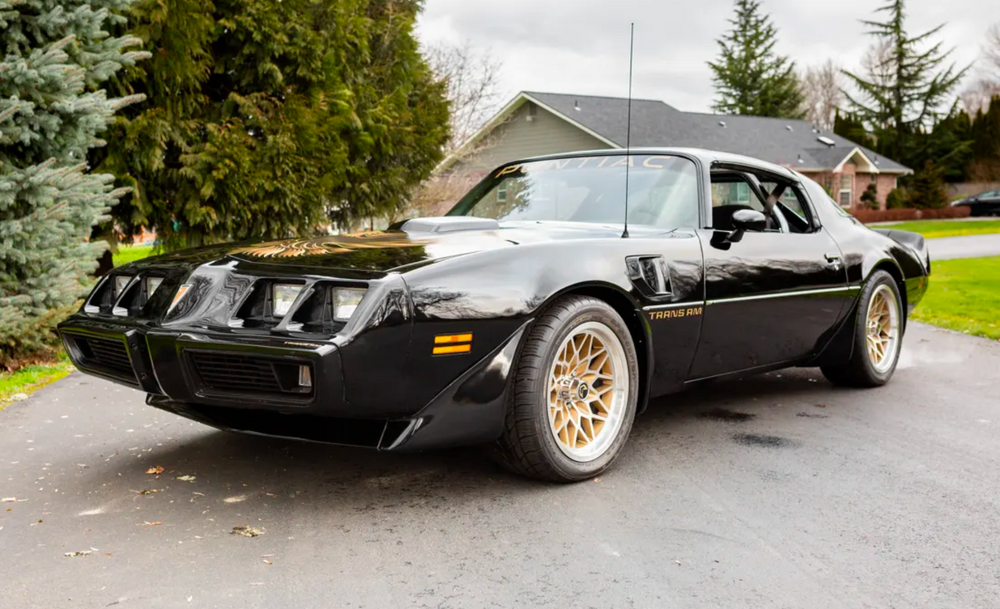 Giving this 1980 Pontiac Firebird Trans Am a second chance at big block power, it has been fitted with a fully rebuilt 455-cid big block engine. With a more aggressive camshaft, a 4 barrel carburetor, and ram header exhaust manifolds it is safe to say that it has exceeded its original 375-horsepower rating. Backing the power plant is a TH350 automatic transmission and a large aluminum radiator ensures the engine stays cool.
Learn more here.
1985 Land Rover Defender 90 'Testarossa' With A Secret Under The Hood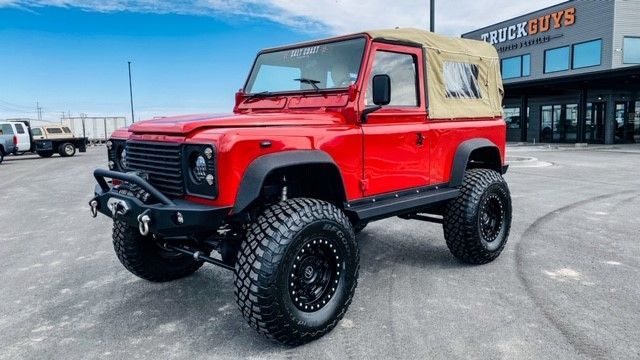 Starting from the ground up, this Defender 90 sit tall on 37-inch BFGoodrich KM3 tires wrapped around  Black Rhino beadlock wheels, perfectly hiding TeraFlex big disc brakes. A custom long-arm suspension with TeraFlex suspension components and Fox shocks control track and movement of the front and rear Dana 44 axles fitted with 4.10:1  gears and selectable lockers. At the heart of the build is a GM LS1 5.3-liter V8 that feeds 355-horsepower through a 6-speed automatic transmission. However, the improvements did not stop there.
Learn more here.
2013 Gallardo Spyder 570-4 Performante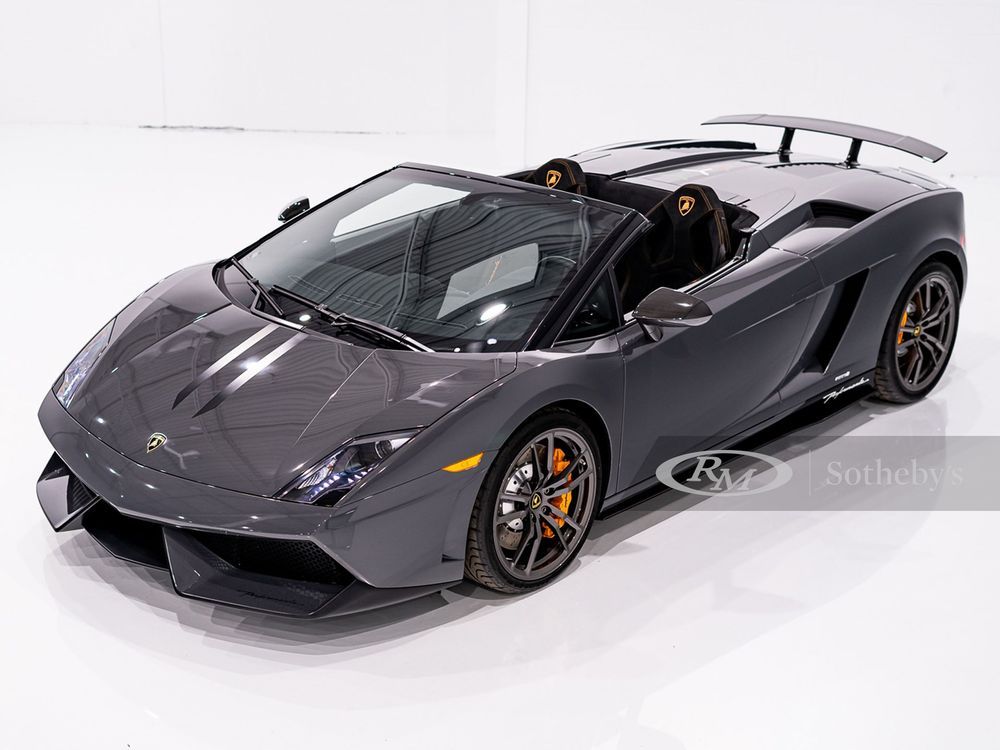 Debuting in 2010 for the 2011 model year, the Gallardo Spyder 570-4 Performante featured Lamborghini's longitudinally mounted 5.2-liter V-10 engine paired with a six-speed automated manual e-gear transmission. In addition to putting one of its most powerful power plants behind the driver's seat, engineers were also able to shave 143-lbs from the Gallardo Spyder thanks to the use of lightweight materials such as carbon-fiber reinforced plastic throughout the entire design. Lightweight metal also played a big role in the savings as well, such is the case with the 19-inch wheels and titanium wheel bearings and bolts.
Learn more here.
Making This 1981 AMC Jeep CJ-8 Scrambler Even More Capable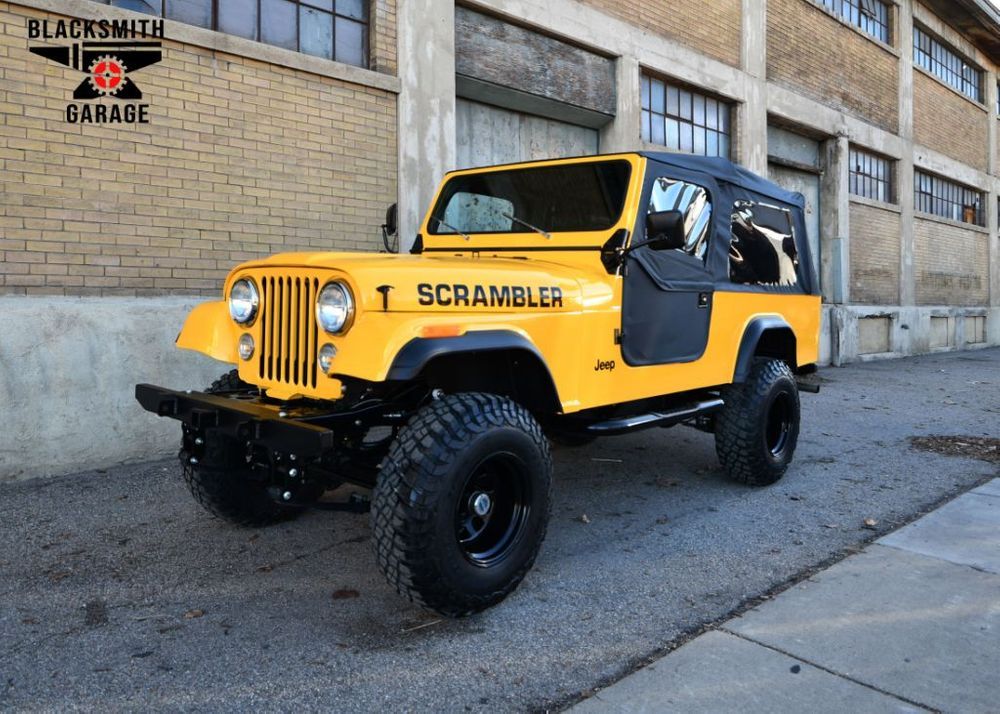 Starting with the frame, Blacksmith Garage sand blasted, galvanized and powdered coated it. They then fitted it with new suspension and steering components along with new custom front and rear bumpers from Hansen Off-road. One of the best parts about the donor for this build was the front and rear locking differentials, so those were virtually untouched. 4-Wheel disc brakes and a vacuum booster offer an obvious upgrade to the braking system and the Pro Comp Xtreme Rock Crawler Series 51 15 x 10 steelie wheels allow for more tire while sticking with the original minimalist look.
Learn more here.
1987 Buick Grand National: The Last Of Buick's Dark Side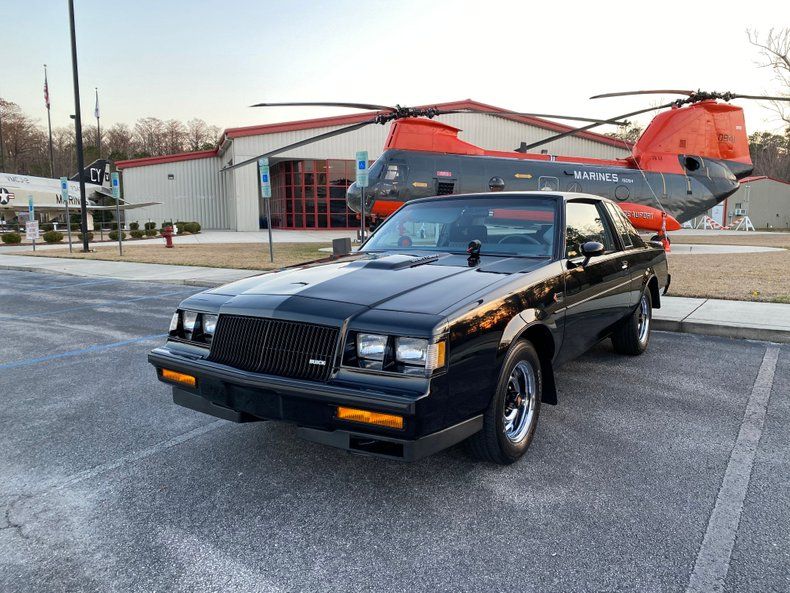 In 1984, the name plate returned with a dark twist - A signature black finish and a standard turbocharged 3.8-liter V6 engine. Originally rated at a modest 200-horsepower, it didn't take long for Buick to push the limits of the powerplant's capabilities. Although enthusiasts had long figured it out and by its final year in 1987 the Grand National had become known as the "dark-side" that sparked fear in its rivals on and off the track.
Learn more here.
1953 Nash-Healey Le Mans Coupe: The Car That Almost Took The Title Of America's Sports Car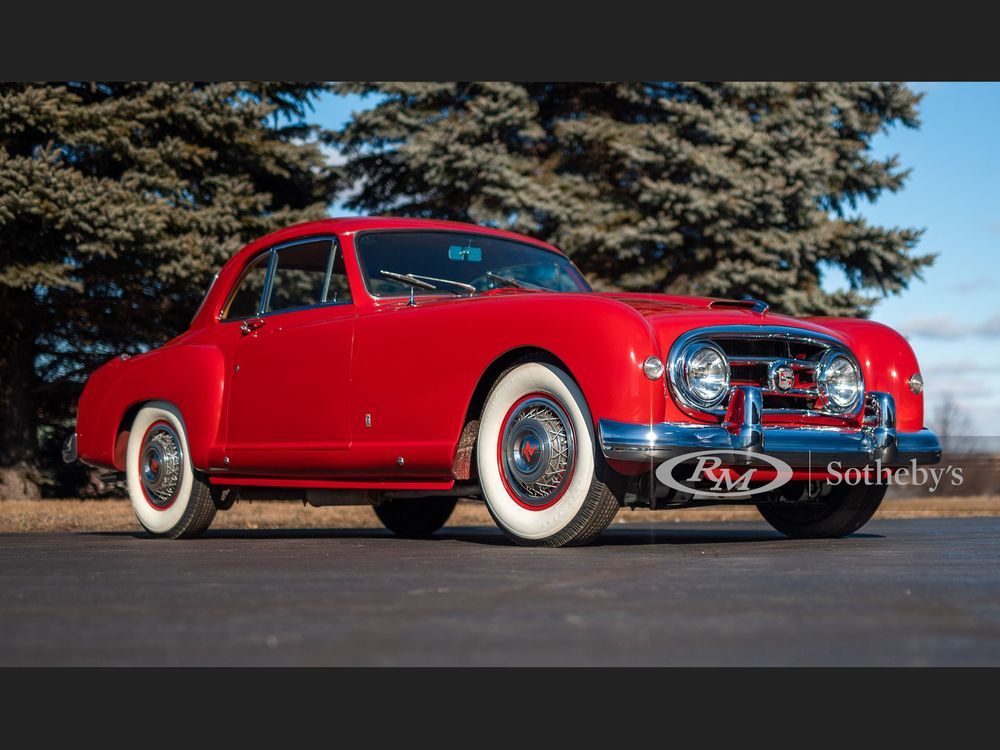 The plan was for Healey to produce a lightweight coupe to fit an American V8. Instead Nash supplied a hefty in-line six that Healey was able to modify to produce around 125-horsepower. Healey did design the aluminum-bodied convertible but instead of producing the bodies himself, production was outsourced and then returned to him for final assembly. It was a complicated, and expensive, collaboration that got even more complicated as production progressed. The next year Pininfarina was tapped in to handle the body work which meant each Nash-Healey was imported and exported from three different countries before reaching its buyer with a sticker price of almost double that of the Corvette.
Learn more here.
1971 Oldsmobile 442 Clone Restomod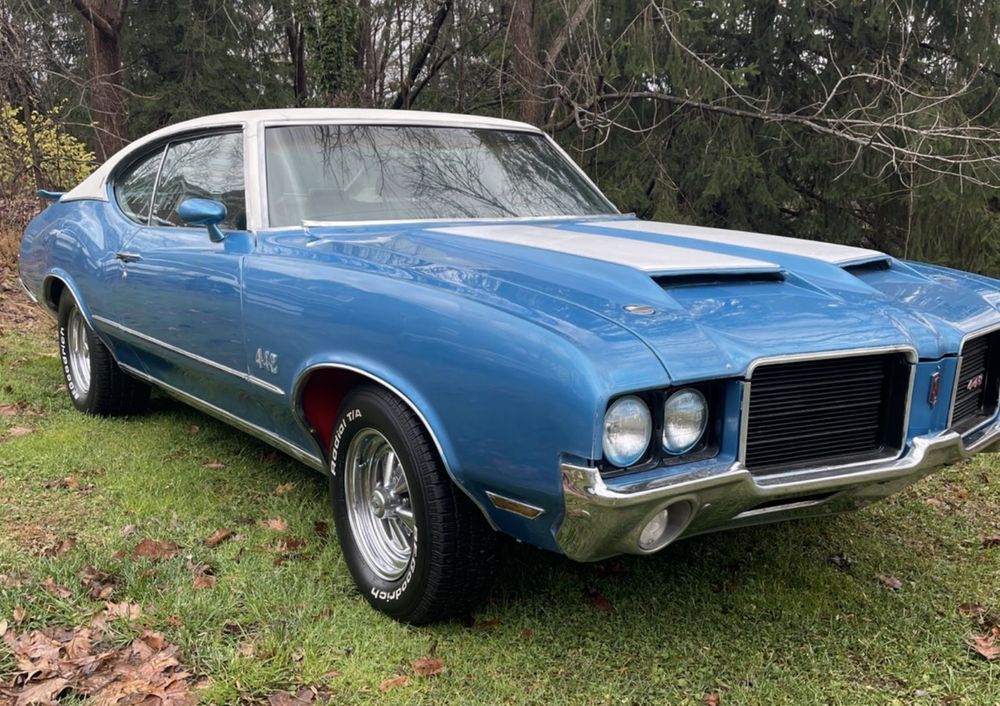 While it would be nice to come across an original 1970s 442 to add to a collection, the point of the car was not its name but more so what it could do, which was a lot at the time. Although, not so much today as modern advancements have overshadowed this classic with a large-displacement engine and semi luxurious interior. Still, it's hard to beat the muscle car style that the 442 brings to the table and that seems to be the motivation behind this 1971 Oldsmobile Cutlass 442 clone.
Learn more here.
Morton Arboretum Tour Bus 1935 Ford Model BB Has Stories To Tell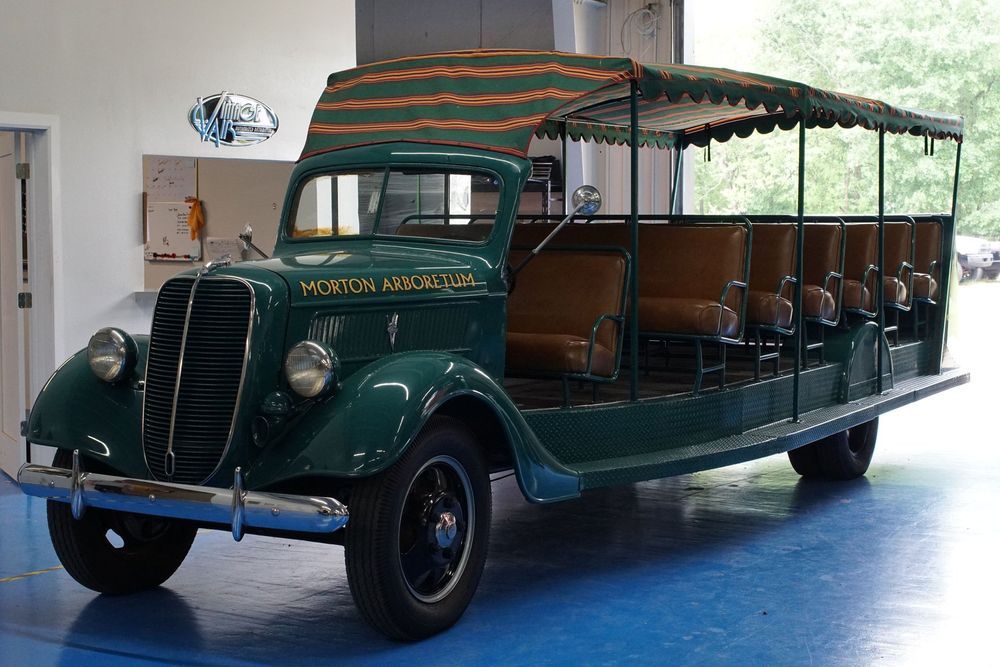 Being offered by Cord & Kruse, the classic Ford tour bus from the Charlie Thomas Collection is an interesting vehicle that was birthed from a line of heavy duty trucks that were introduced in in the 1930s. This particular model Ford was the successor of the Model AA Fords, and was offered in a longer platform. It's this longer platform that gave it the capacity to hold six-benches and a striped canopy to bus around visitors for the Morton Arboretum in Illinois.
Learn more here.
1972 AMC Gremlin X: From Sporty Hatchback To Pop Culture Icon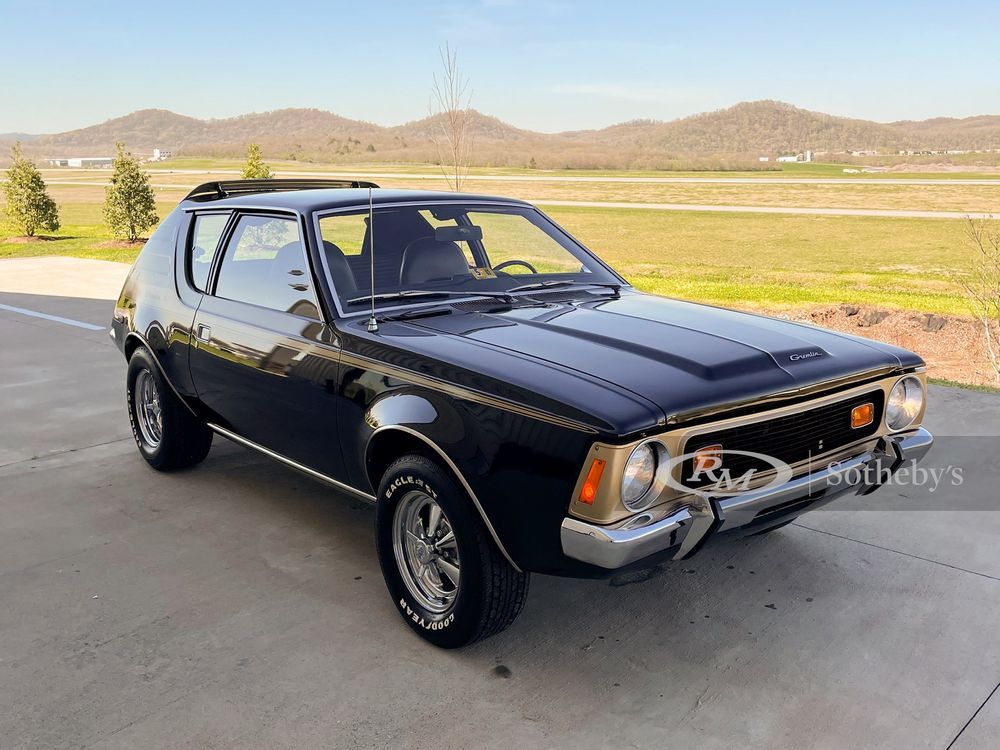 While some could mistake it for just a retro style commuter, this car is holding a secret in its engine bay. Under the hood of this gorgeous Gremlin is the special 5.0-liter V8. What makes this engine specification unique is that this is one of just 10,949 V8 Gremlins produced in the 1972 model year.  Power is fed to the Crager S/S wheels through a 3-speed manual transmission and stopping power comes courtesy of factory disc brakes.
Learn more here.
Beautiful Ferrari 458 Speciale Spider
Whatever your passion, it's hard not to admire all of these things about Ferrari. Their limited production numbers and high-performance luxury combined with an extremely high value get the gears in our heads and hearts turning as we long to have one for ourselves. This brings us to a very special car that we have for you today, the Ferrari 458 Speciale Spider. With the Speciale nameplate comes a few perks such as extreme rarity, a crazy horsepower to weight ratio, and a flamboyant exterior design that sets it apart from the rest, so what if you want to buy one?
Learn more here.
BMW 2002 Turbo Is A Touring Car Legend From The 1970s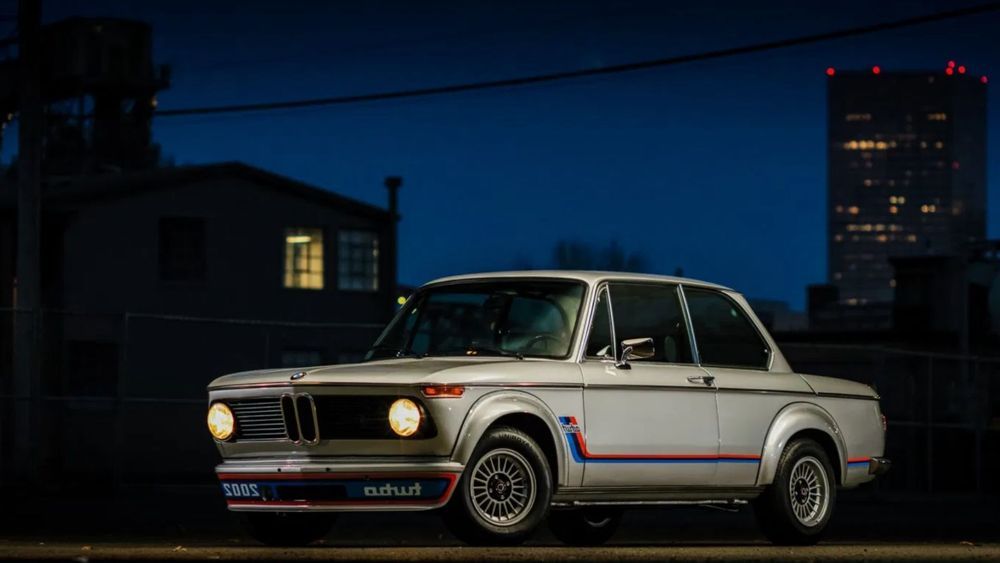 While the newer BMWs are much faster and handle better than their predecessors, some may still want a piece of the BMW past. A pivotal moment in BMW racing history and a car that amazes even to this day came about in the late 1960s when two BMW personnel both made the same modifications to their personal 1600-2 coupes, installing 2.0-liter engines in place of the 1.6-liter engines. A request for a sports coupe from Max Hoffmann could not have come at a better time, and thus the BMW 2002 was born. At the 1973 Frankfurt Motor Show the legendary 2002 Turbo was unveiled, becoming BMWs first turbocharged production car.
Learn more here.
Viper-Powered Charger Pushes Ridiculous Power And Serious Handling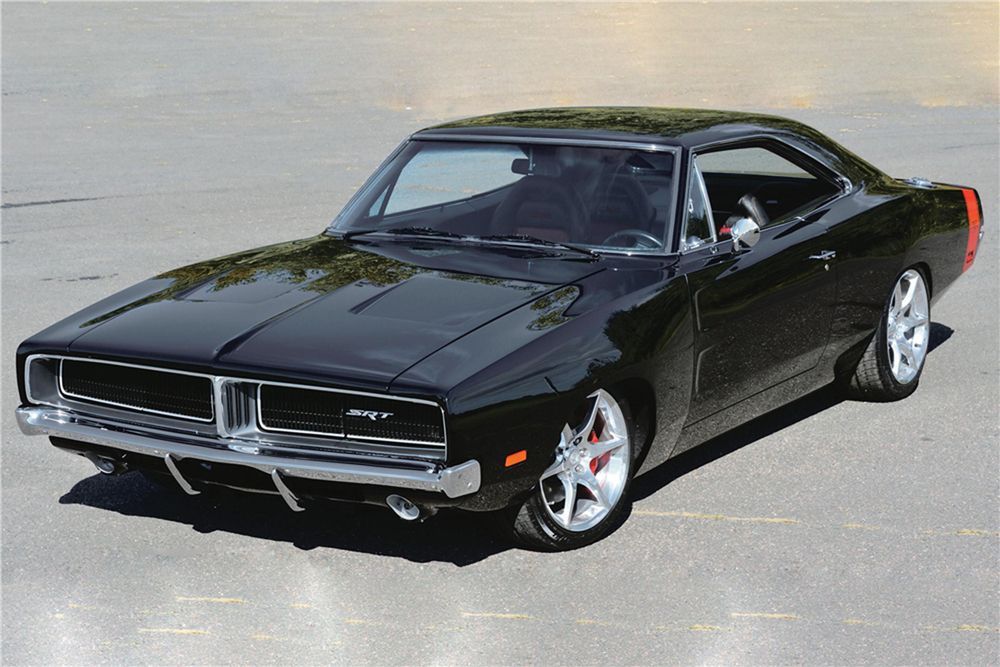 We all wish we could drive around in a massive V8 Mopar Monster, however, they are typically very hard to find. Along with the fact that they rarely ever get sold in good condition, when they are in good condition they often come with a hefty price tag. While we can't say much for the price, you'll have to contact the owner for that, the condition of this Charger is perfect. Everyone remembers the Mopar focus on performance from the 60s and 70s. However, this car takes the classic styling of old Mopar and couples it with the blistering performance that we all know Dodge for today.
Learn more here.