This unique vehicle is straight from the Charlie Thomas Collection.
---
Passing away of complications from COVID-19 at 89 earlier this year, Charlie Thomas is considered by many to be one of the most successfully businessmen of our time. Prominent owner of an automotive dealership group, Thomas grew up in a hardworking family, and his purchase of Courtesy Ford in Baytown, Texas was the beginning of it all. This would grow into an empire, allowing the prominent Texas businessman to acquire quite the car collection, with an emphasis on pre-war and post-war American vehicles, like this Ford Model BB.
See the vehicle here.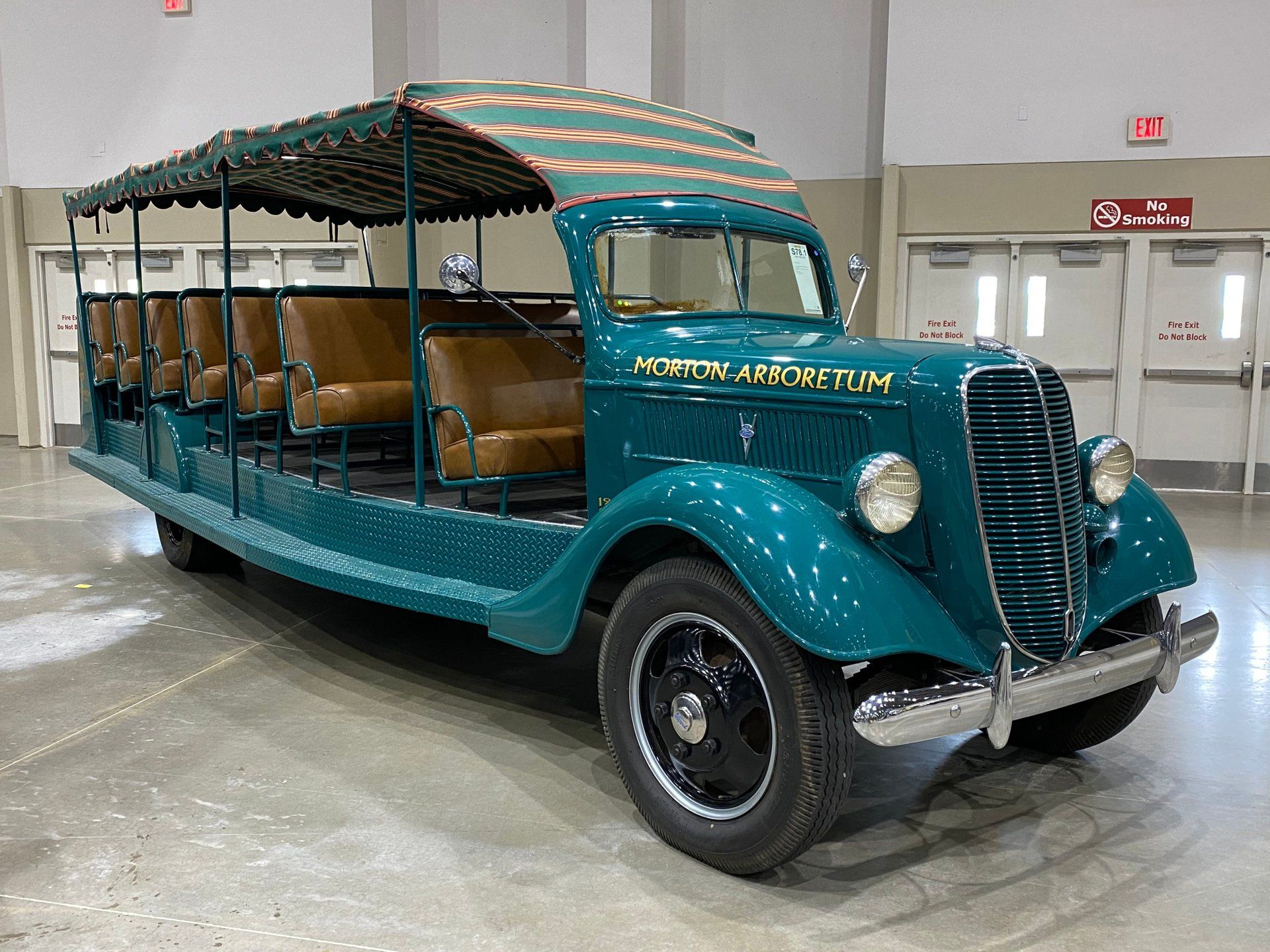 Being offered by Cord & Kruse, the classic Ford tour bus from the Charlie Thomas Collection is an interesting vehicle that was birthed from a line of heavy duty trucks that were introduced in in the 1930s. This particular model Ford was the successor of the Model AA Fords, and was offered in a longer platform. It's this longer platform that gave it the capacity to hold six-benches and a striped canopy to bus around visitors for the Morton Arboretum in Illinois.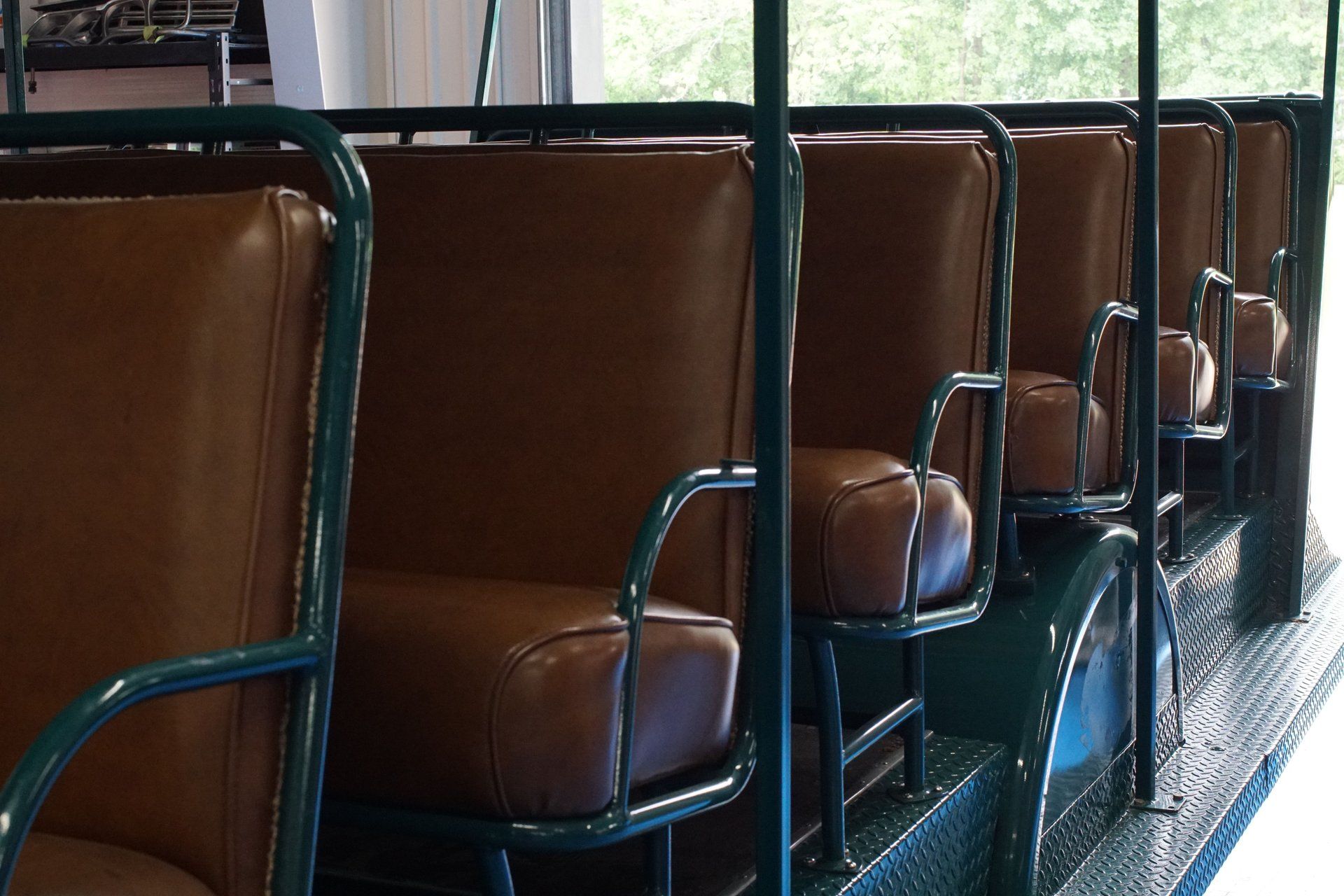 Powering the large vehicle is a Flat Head 239 cubic inc V8 engine, this powertrain pushes 100-horsepower through a 3F/1R manual transmission. The pre-war tour bus needs nothing, and is in pristine museum quality - perfect to add to your unique classic collection.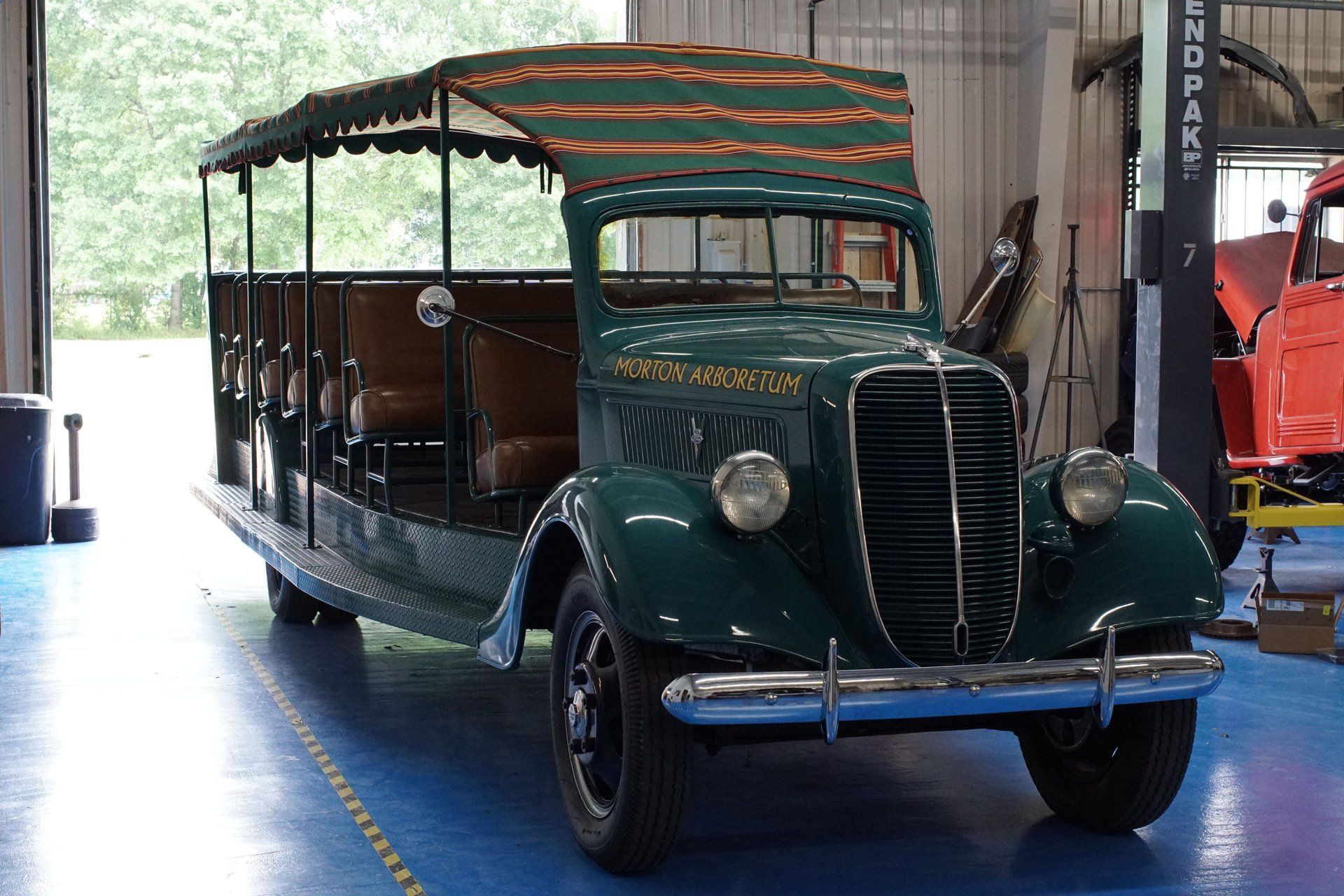 You can find this customized 1935 Ford Model BB for sale during the upcoming Cord & Kruse online auction, taking place on May 7th-9th. Check it out here.