Would you grab this Pontiac?
---
For those with imagination, financial means, and a strong work ethic, something like this 1980 Pontiac Firebird Trans Am could be the perfect project car. While others might see a piece of junk or a money pit, perhaps you find the hidden potential which can be unlocked with the right vision. For that reason, we're presenting this project car for your consideration.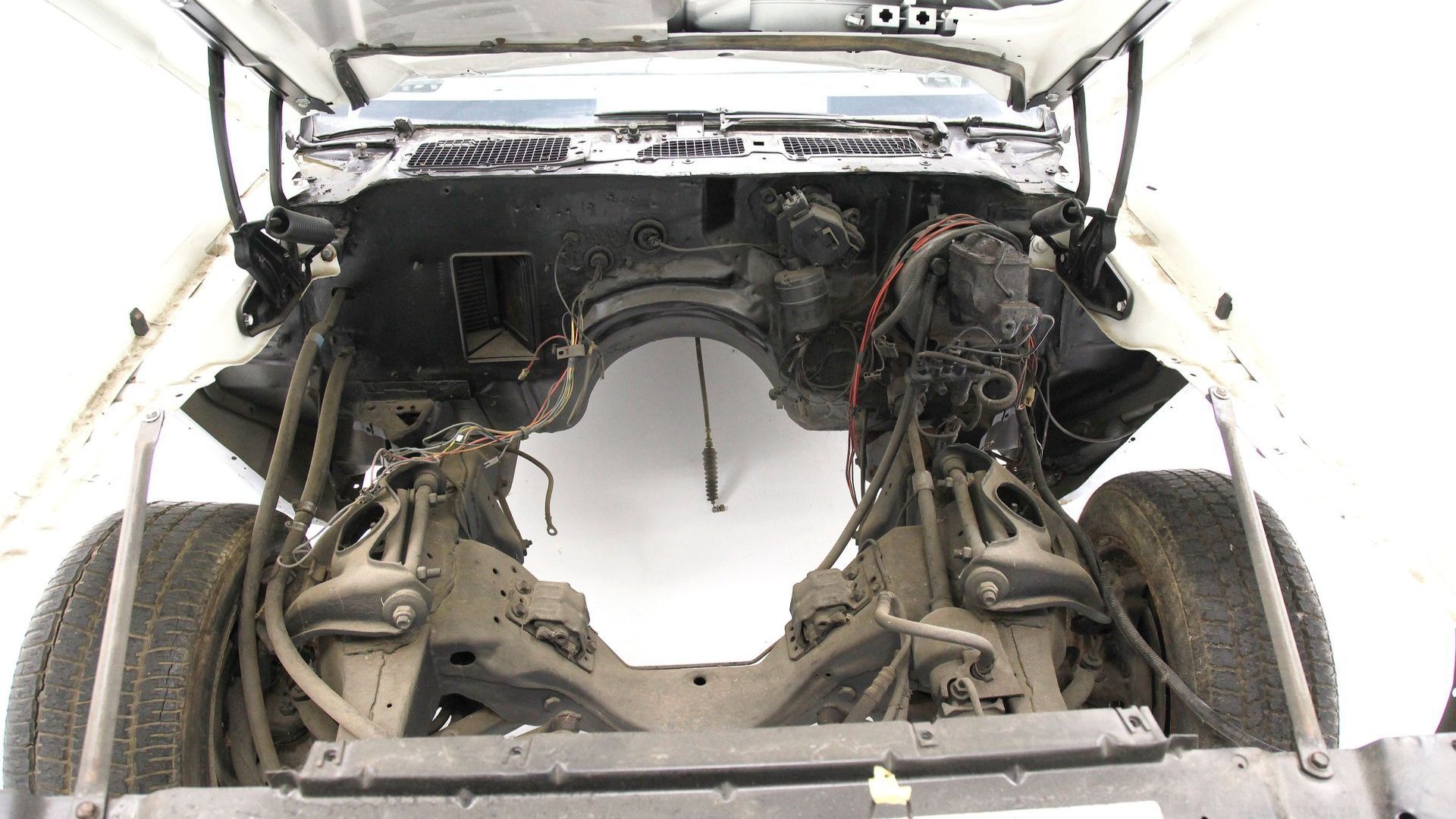 To be completely up front, as the seller is, there is no engine or transmission included in this Trans Am. The rear glass is missing, however the windshield and T-tops are present. As you can easily tell from the pictures, the headlights, taillights, reflectors, exterior trim, gauge cluster, glovebox, and other components are stripped off. A bunch of parts are in the backseat and trunk, but the seller hasn't done an inventory of them yet. In other words, you might be hunting down some parts for a while. So there are the challenges of this muscle car.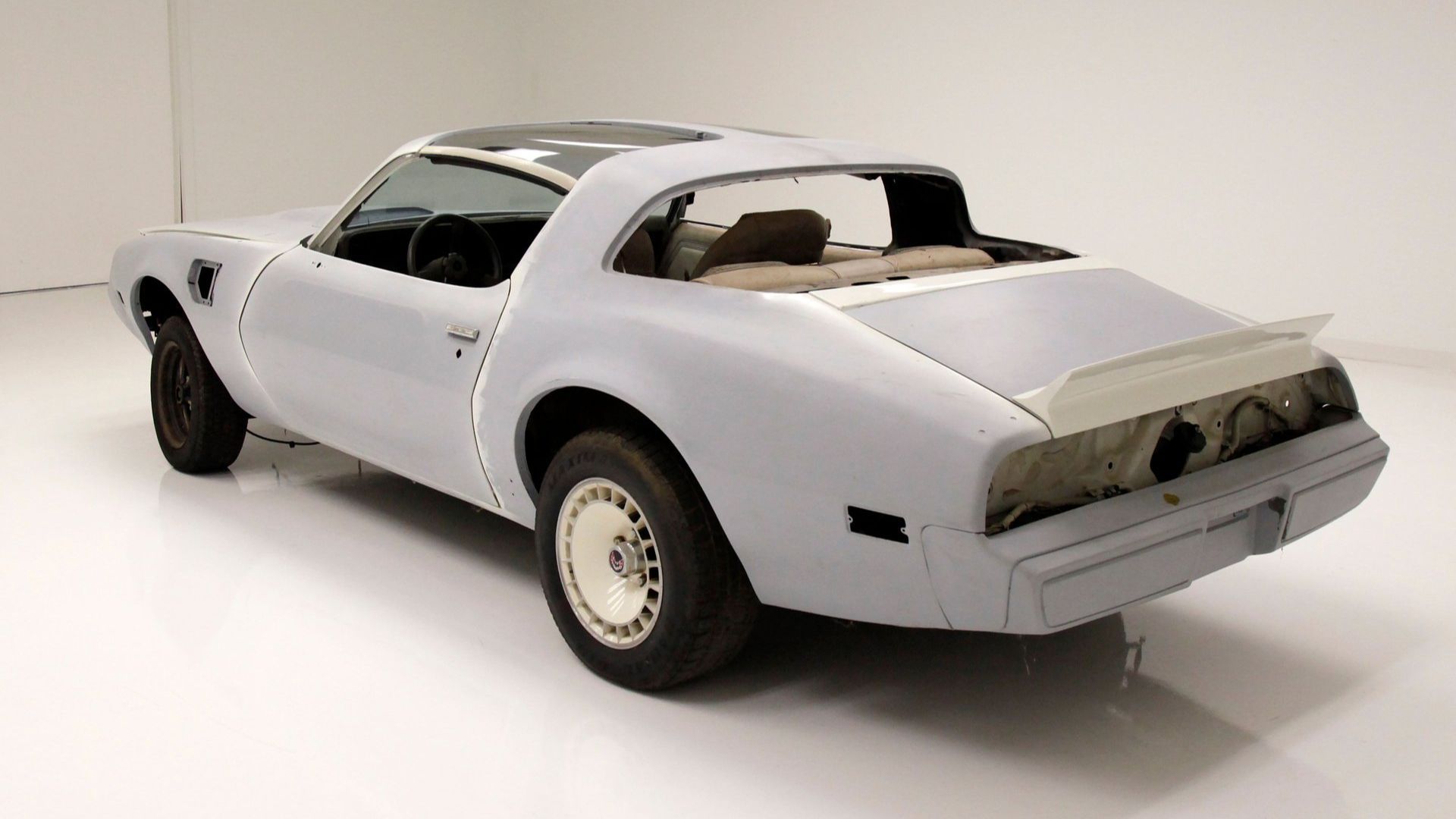 On the plus side, all the body panels are free of rust. They've been sanded and prepped with a nice coat of primer applied, so that part of the job is already done. Plus, you get to pick the color and you can paint a really cool Screaming Chicken (some people get really creative there). That's a big plus in our opinion, but don't make a decision based solely on that.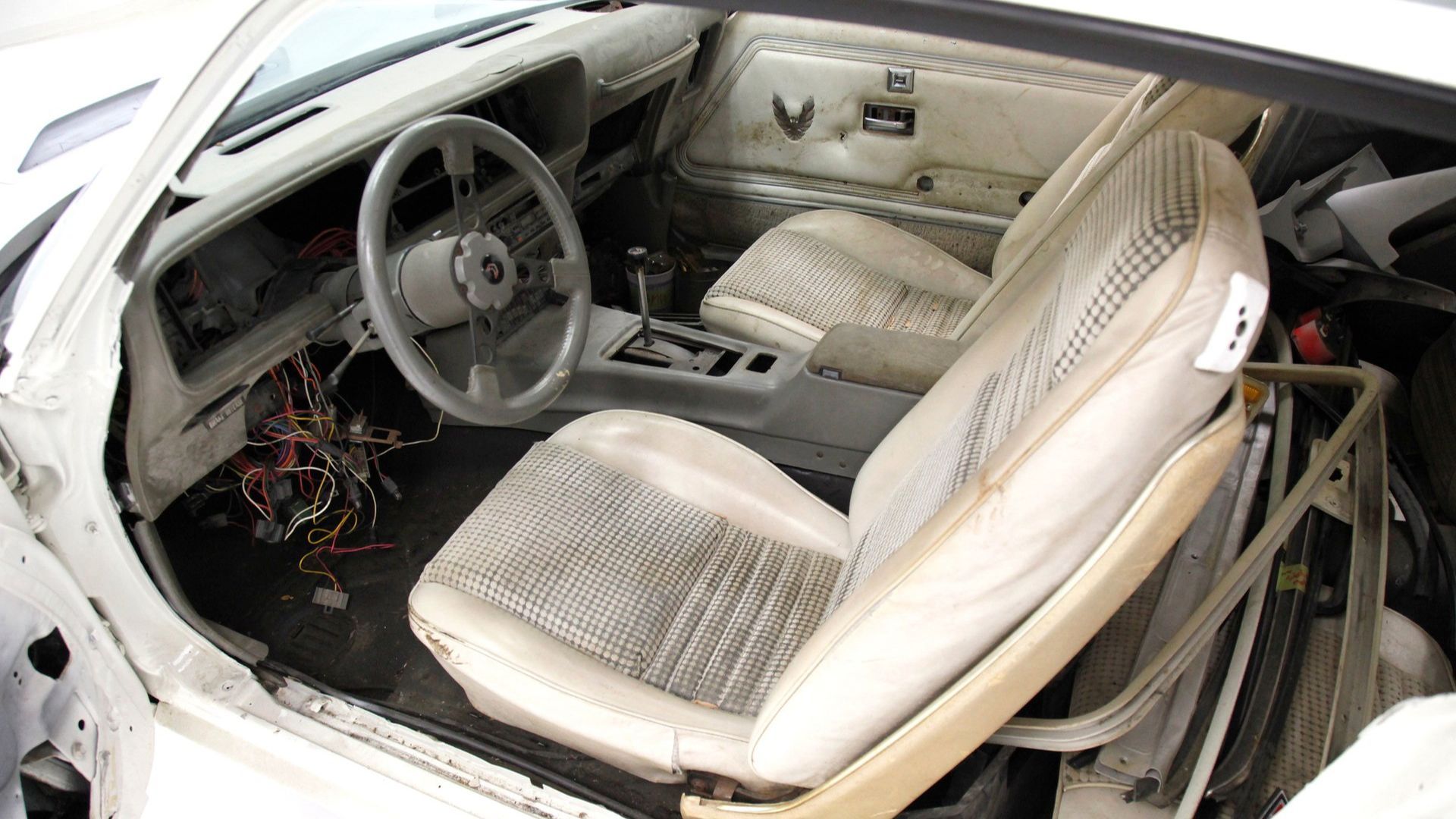 The seats are still in place and while they need to be restored they should do the trick while you get the powertrain sorted out. Also, the factory-original dash is still present and while it's cracked, the damage isn't as bad as we'd expect. Yes, we're being really optimistic here because we know how bad it could be. The factory steering wheel and shifter as well as the center stack are accounted for as well.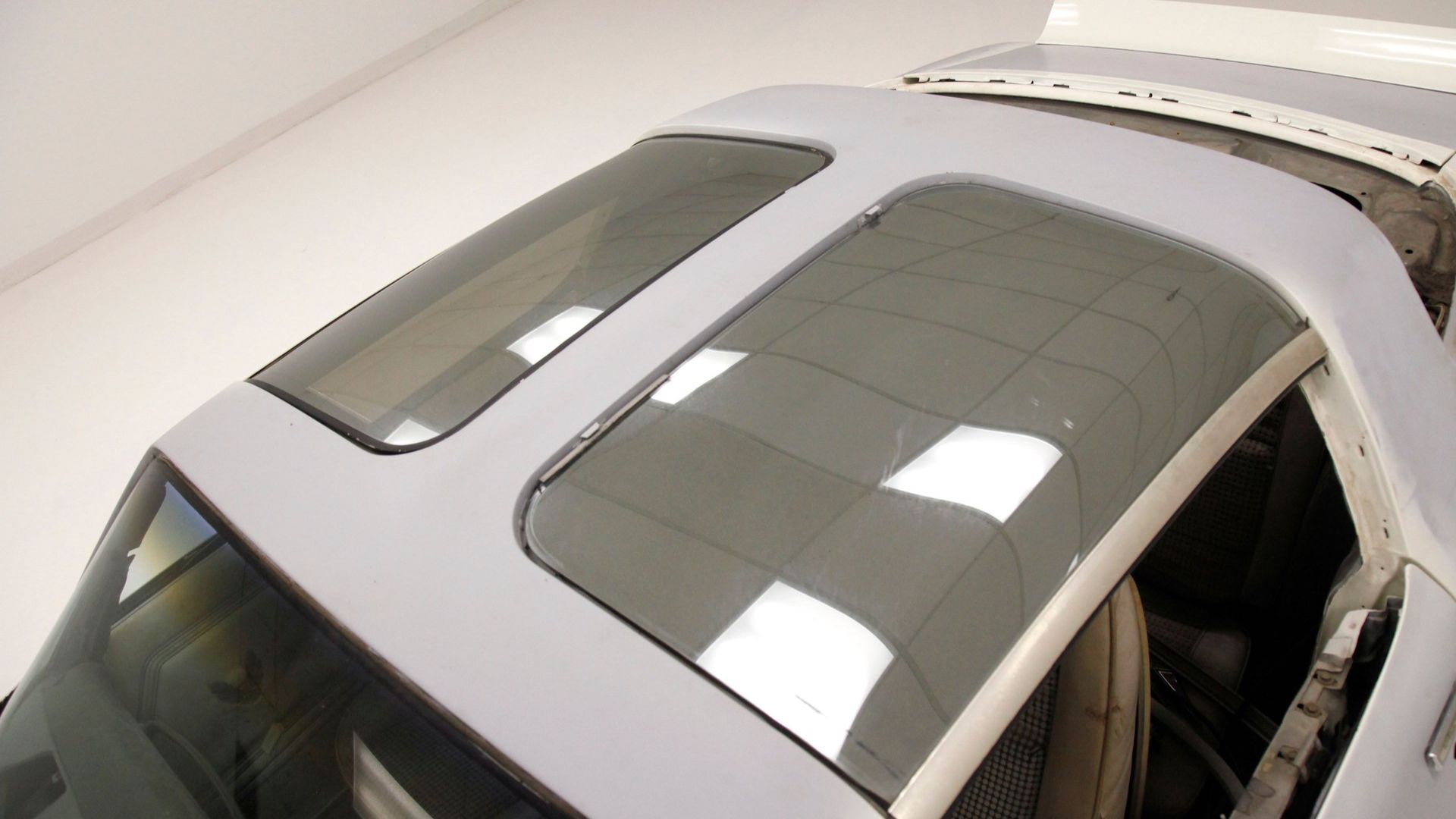 To us, the biggest question about this '80 Pontiac Trans Am is possibly its biggest strength: what to do about the powertrain? There are many possibilities from a donor engine to a GM crate engine. You could even do the unthinkable and Hellcat this thing. Yeah, we know that's blasphemous and we're not even apologizing.
Would you pull the trigger on this car? It's available for purchase through Classic Auto Mall and you can find out more here.