These are some of the most interesting cars that have made it onto Motorious this week.
---
What a diverse market the collector car industry represents. Every week, the Motorious editorial staff does a dive into the classified section of the site to find the cars for sale that we would want to buy for ourselves. These cars are more than worthy of a new garage, and we're thrilled to be able to share our picks with the readers each week. Here is a list of cars to check out as we roll into the middle of October.
1936 Packard Eight 1401 In Search Of A New Classic Car Enthusiast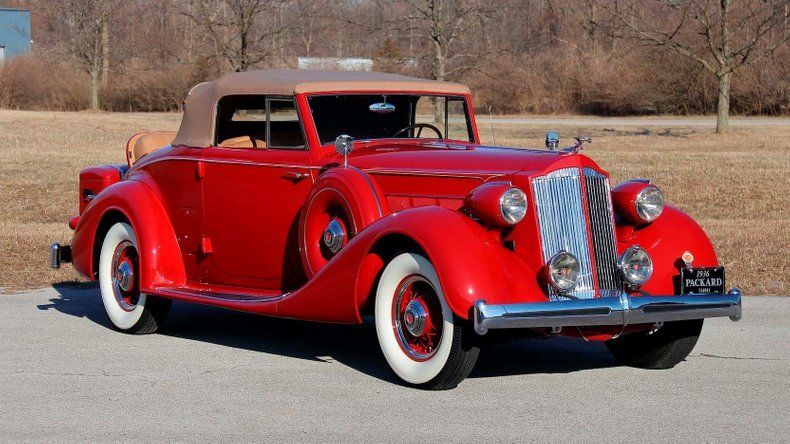 Packard was one of America's most significant luxury automotive manufacturers in the mid-1930s, focusing on style, comfort, and vast engine options. Of course, this period has produced some of the most incredible luxury cars ever to hit the asphalt. Packard was the leading manufacturer in this battle for the hearts and wallets of the better-off members of society with vehicles such as the Seventh Series, Six Series, and Eleventh Series. These cars were the talk of the town in their day, and now they hold status as some of the most desirable classic luxury vehicles on the market. In particular, this car epitomizes that image perfectly as it helped Packard become one of the only luxury car brands to survive the great depression.
See more here.
1937 Ford Custom Panel Truck Is A Storied Show Car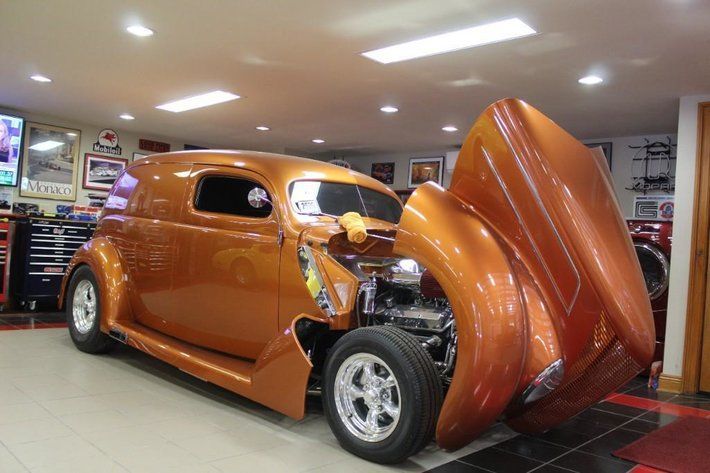 In 1937, Ford had a pretty good formula working for it. It pioneered in the American auto industry, and was making challengers do some serious work to keep up. The looks of the 1937 line got a lot more rounded than before, with convex hoods and side grilles wrapped around the nose. This year of the brand's evolution is a notable one, and no proper Ford collection is complete without a show quality 1937 Ford in its presence. Examples like this 1937 Ford Custom Panel Truck is a perfect candidate to bring home.
See more here.
Little Known Rare 1975 Bricklin SV-1 Can Be Yours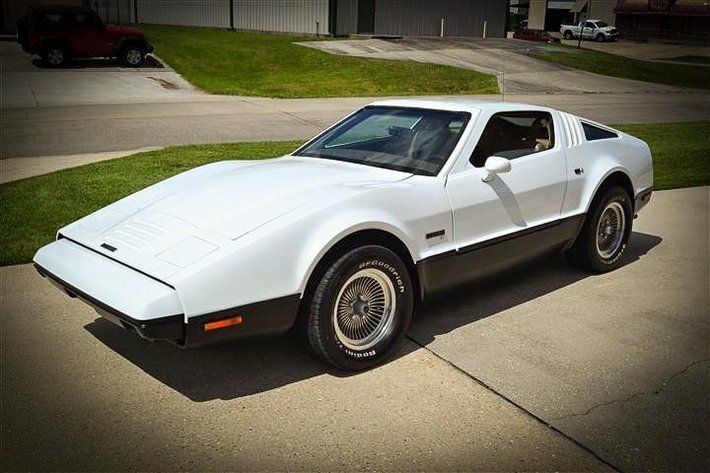 The Bricklin SV-1 was a little-known Canadian sports car made by an entrepreneur named Malcolm Bricklin. Between the years 1974-1975, Bricklin set out to create an awesome affordable sports car that would produce ample power figures for a lightweight chassis. Finally, after years of development and hard work, the SV-1 was born with a 5.9-liter V8 engine that put out a respectable 220 horsepower. That power was more than enough to send this 3,500 lb car around the track at insane speeds. The lightweight can be largely attributed to the composite body which drastically reduced the weight to do the best it could with the power it has.
See more here.
1971 Porsche 911T Belongs In Your Classic German Sports Car Collection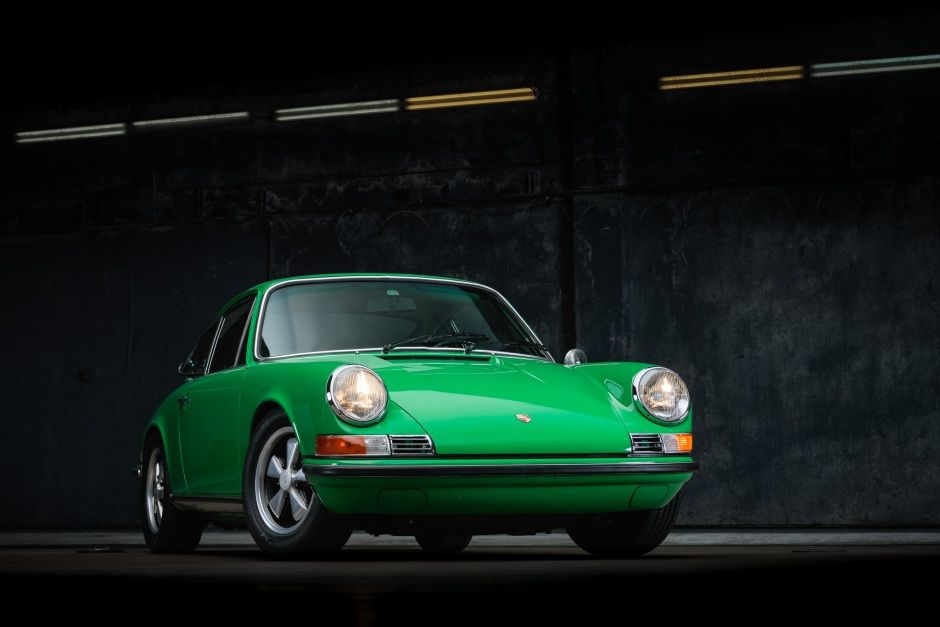 By any standard, the Porsche 911T is an absolute automotive work of art. The ones from the 1970s era are some of the most highly sought after cars around. Your Porsche collection isn't complete without a show ready 911T, like this 1971 Porsche 911T Coupe, up for auction through Bring A Trailer.
See more here.
2006 Ford GT Boasts Supercharged American V8 Before It Was Cool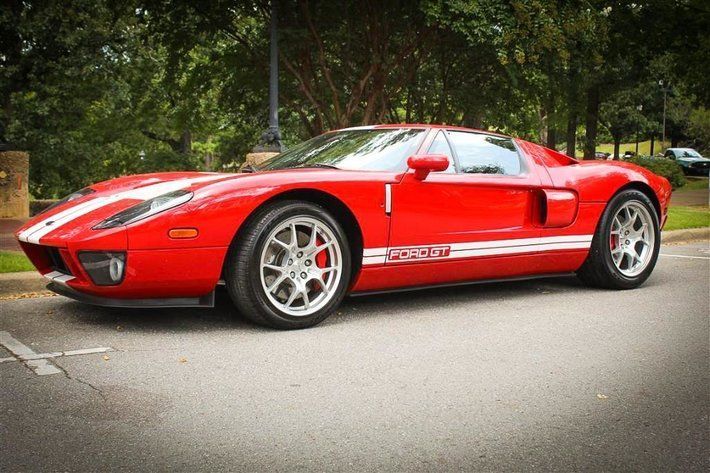 In the1960s, Ford had one goal in mind when it came to road and track racing, and that was sending Enzo Ferrari home to Italy with a loss on his belt. Fortunately, this goal was struck entirely out of the park when Carroll Shelby and Ken Miles helped create one of America's most significant Le Man's competitors ever to hit the asphalt. Fortunately, this legendary car was made easily accessible to the general public in 2005 with an MSRP of just $149,995, which was a relatively low price for such an incredibly high-powered, historic supercar like this one. Nowadays, these cars have become icons from the silver screen, and their vast reputation for high-performance Americans made fun. This car is the epitome of that style.
See more here.
1959 Chevy Impala Is A True Dream Car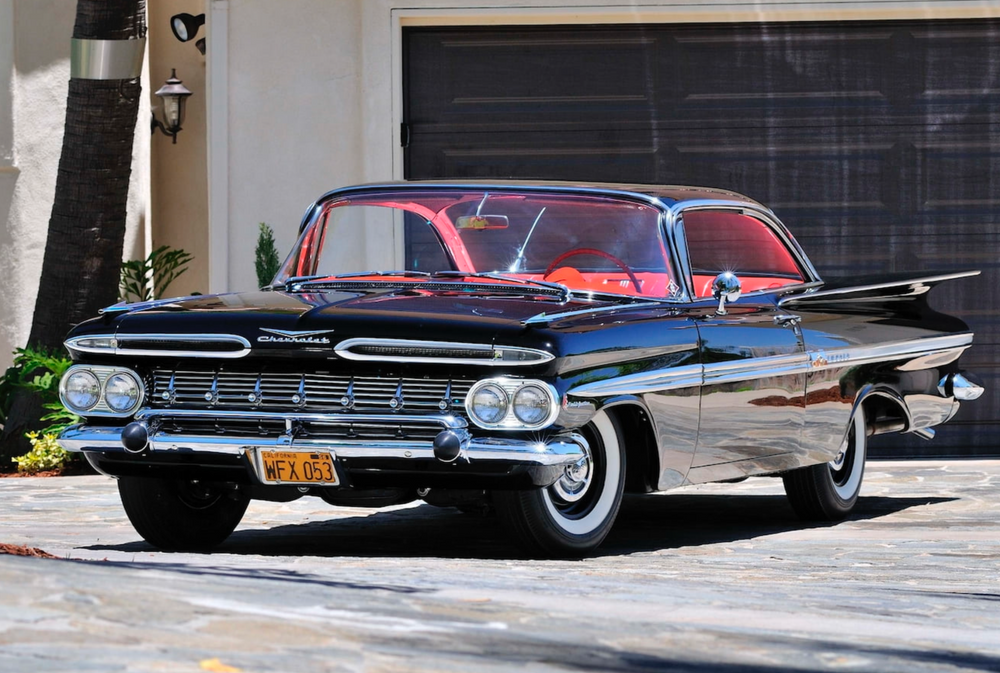 Chevrolet never meant for the Impala to be anything other than a true driver's car, but with beauty like this, it was obviously destined for the show and or collection as well. Starting out as a top of the line trim for Chevy's ultimate driver's car of the 1950s, the Impala moniker brought high end options to the Chevy Bel Air line. Plush interiors, a longer wheel-base, and an increased style were among the offerings over the lower priced cars in the Chevy lineup. By the next year, the Impala became its own separate model and the name no longer only represented the top of the line. This move opened the Impala up to more buyers and only made the model more popular. Examples like this 1959 Chevy Impala are some of the most sought after cars for classic Chevy collectors.
See more here.
Push This 2021 Mercedes-Benz AMG GT Black Series Beyond 500 Miles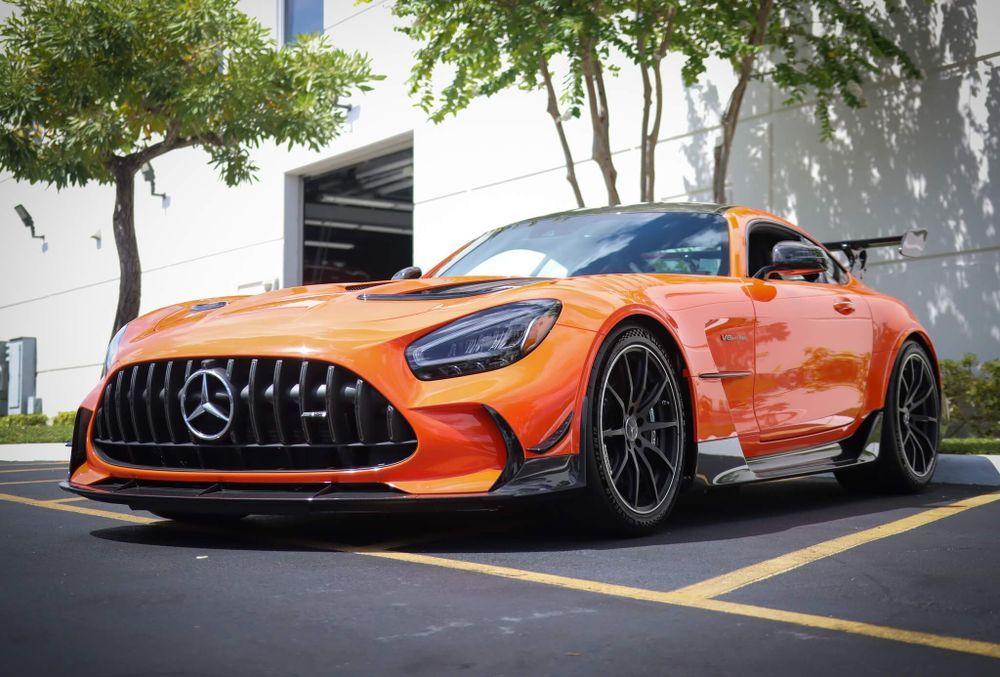 Mercedes is a company whose roots run deep within the German automotive manufacturing industry. Over a century of creating some of the world's most over-engineered and technologically advanced automobiles have driven Mercedes to the top of the podium in many racing events. This concentration on performance has led to an entire section of the company being dedicated to pursuing pure speed. Similar to BMW's "M-series" this new piece of Mercades was deemed Aufrecht Melcher Großaspach or AMG. This new brand would soon be responsible for creating some of Germany's fastest Rally and Road racing vehicles. Of course, this practice has carried over to today's world of fast-paced grand touring and racing automobiles with such cars as the Mercedes Benz AMG and others like it. This particular car is the pinnacle of that focus on performance.
See more here.
2003 Acura NSX-T 6-Speed Has Only 9,300-Miles On The Clock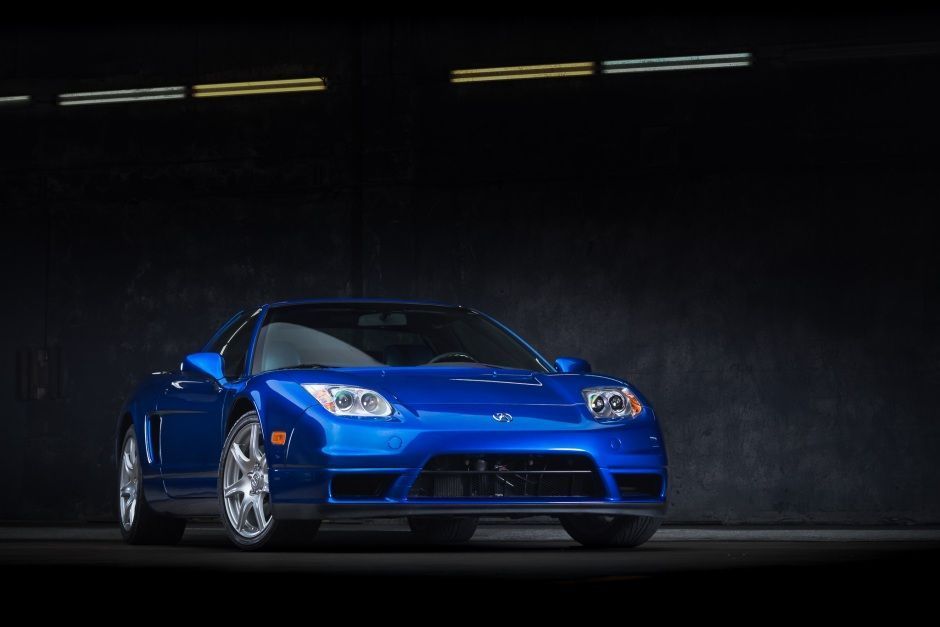 For Decades, the Japanese domestic automotive market has been one of the world's greatest innovators in the world of mechanical manufacturing. One of the foremost perpetrators of this principle of technological transformation was the Acura NSX. With a lightweight mid-engine design which led to a beautiful body with sweeping lines and plenty of modification potential, the NSX quickly became a pillar in the JDM community as one of the most desirable supercars to ever come out of Japan. Having been discontinued in 2005, the first-generation Acura NSX is a car that many enthusiasts dream of having in their garage. This car gives those enthusiasts a chance to fulfill their dream.
See more here.
Rare 1 Of 47 1968 Ford Mustang GT500KR Heads To Mecum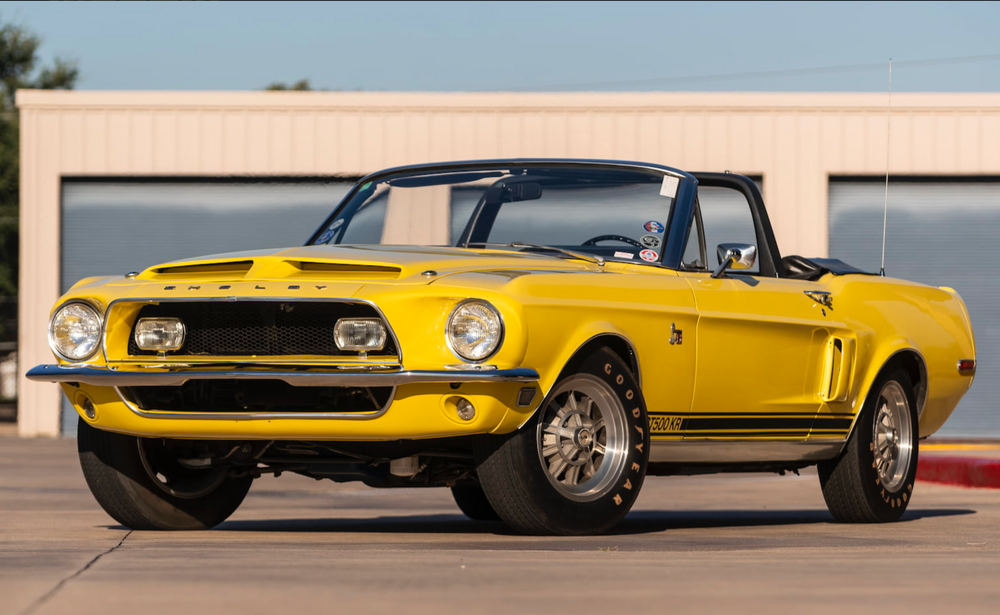 1968 was an amazing year for the, now famous, Ford Mustang and its various Shelby brethren such as the GT500. Carroll Shelby had previously been tasked with turning the mule that was the 1964/65 Mustang into a potent racing pony. This challenger produced such cars as this 1968 Shelby GT500 KR Convertible which takes the classic pony car look and adds a bit of the Shelby roadster style which the company had previously become famous for. Fortunately, that was combined with the power and engine tweaking that the Shelby American team did their best to create an amazing vehicle. The only downside to these cars is the general scarcity and lack of availability for most buyers. Luckily we have a possible solution to that issue.
See more here.