This truck Is a well-kept workhorse in search of a new owner.
---
Chevrolet has been in the business of making small pickup trucks since the early days of automobiles. So whether it's a farm truck, daily driver, or tradesmen's commuter, you can usually be sure that your Chevy will last for a long time. However, some trucks seem to have a nearly indefinite lifespan as they have been around so long and have been taken outstanding care of. That is undoubtedly the case for this particular vehicle, as the exterior still presents a well-maintained vehicle after decades of use. This is an excellent truck for any classic car enthusiast with a unique taste for workhorses, but what makes it a fantastic car?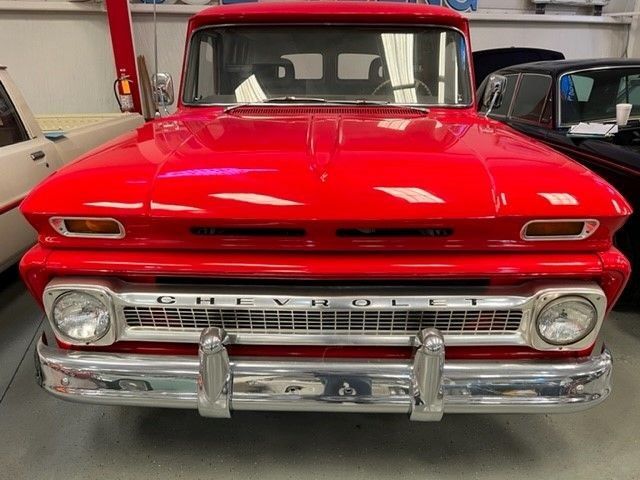 First of all, the engine was a wild option for its era as it uses eight cylinders and some pretty impressive displacement to produce good power. Under the hood of this 1965 Chevrolet Deluxe Panel Truck is a 283 cubic inchV8engine which would have been perfect for carrying heavy loads at the time. Horsepower estimates for this vehicle should range from around 200 to about 300 horsepower with even more torque! This truck certainly won't feel sluggish when you open up the throttle, which sets it apart from other trucks like it. Of course, it matters less how much horsepower something has versus how it uses that power.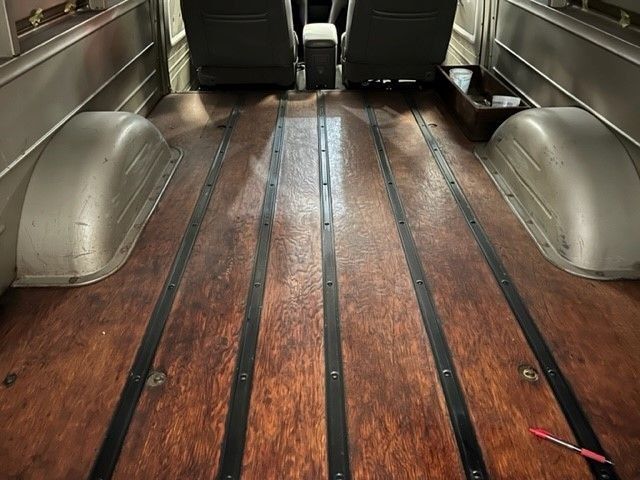 Indeed this vehicle is excellent at putting its power to the ground as the engine is connected to a three-speed manual transmission. Anyone who has ever driven a three on the tree will tell you that this is the perfect option for this type of truck as it makes driving a skillful process. Finally, the previous owner added the center console and bucket seats, who honestly completed the interior design quite well. It isn't a day that you see such a tastefully done internal modification that positively makes such a significant difference in the design. So it is clear to see that this truck is a tremendous opportunity for an automotive enthusiast like yourself to get your hands on one of the most desirable vehicles on the vintage truck market today.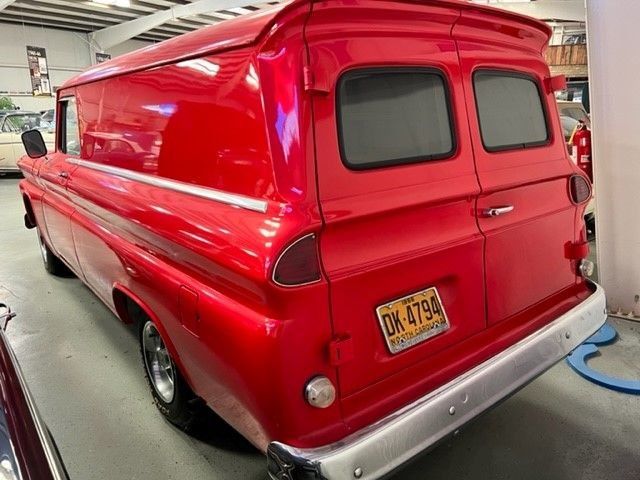 Register to bid at www.tommackauctions.com
Tom Mack Auctions is honored to offer the auto and truck collection of the late Buddy Bennett of Bennett Classics Museum in Forest City, NC. The live event will take place on May 21st at 10 a.m EST. Approximately 60 vehicles including cars, trucks, and tractors will be sold to the highest bidder regardless of price at NO RESERVE. In addition, there are seven large desirable neon signs, 2 large round vintage signs, a Cushman vendor scooter, and a Whizzer motorbike and these items will also be sold without reserve to the highest bidder.
Auction will be held at Bennett Classics Auto Museum, 241 Vance Street (just off of Main Street) Forest City, NC 28043. Forest City is located between Asheville, NC and Gastonia, NC on Highway 74. Auction will be held on Saturday, May 21 starting at 10:00 AM Bidding will be live on-site, by phone, or on the internet. See bidding details below. For more information contact Tim Tuck at
timtuck70@gmail.com.