Don't miss your opportunity to own such a stunning car.
---
By any standard, the Porsche 911T is an absolute automotive work of art. The ones from the 1970s era are some of the most highly sought after cars around. Your Porsche collection isn't complete without a show ready 911T, like this 1971 Porsche 911T Coupe, up for auction through Bring A Trailer.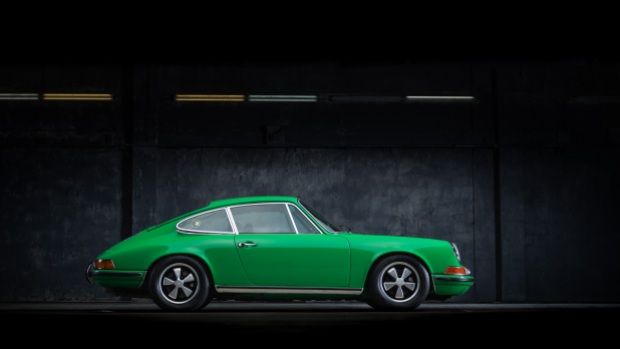 This particular example of the 1971 Porsche 911T coupe was bought by its current owner in 2014, and it went through a refresh in 2016. The body was refinished in the striking Conda Green paint you see today, and the black leather interior was reupholstered. In addition, the suspension was overhauled, so were the brakes and stereo.
Moving the wheels of this 1971 Porsche 911T coupe is a numbers matching 2.2-liter flat-six with Weber carburetors, paired with a five-speed manual transmission. The engine is factory rated at 125 horsepower and 130 lbs/ft of torque. It was removed and refreshed with new carbs when the rest of the work was done.
It rolls on 15-inch Fuchs wheels and gets lighting from H4 halogen headlights. Additional work includes bright rocker moldings and fender trim, a left-side mirror, and pop-out rear quarter windows.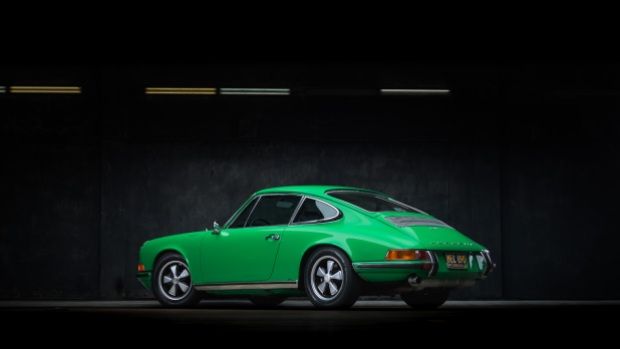 The odometer shows 18k miles, but the ad states that the total mileage is unknown. Along with the sale of this Porsche 911T will be a certificate of Authenticity, which shows factory colors, options added, and the engine number.
Avant-Garde is well-known as an award-winning, top seller (@911r) on Bring a Trailer. We provide turnkey auction management for our clients. Avant-Garde presents cars in an unparalleled fashion, with a comprehensive history, descriptions, photos, and video for each vehicle. We want to put buyers in the virtual driver's seat so they can experience a vehicle as if they were present, giving them confidence in their purchase.