Who doesn't love this beloved Tri-Five?
---
The Chevy Bel Air was a full-sized offering from Chevrolet that underwent a few major design changes. While are collectors of the 1st and 2nd generations, the third generation is where the car really hit its stride. The 1950s Bel Airs are used to depict  
The Chevrolet Bel Air, especially its third-generation design, has been considered an icon of the 1950s. Well-maintained and preserved examples are highly sought after by car collectors and enthusiasts.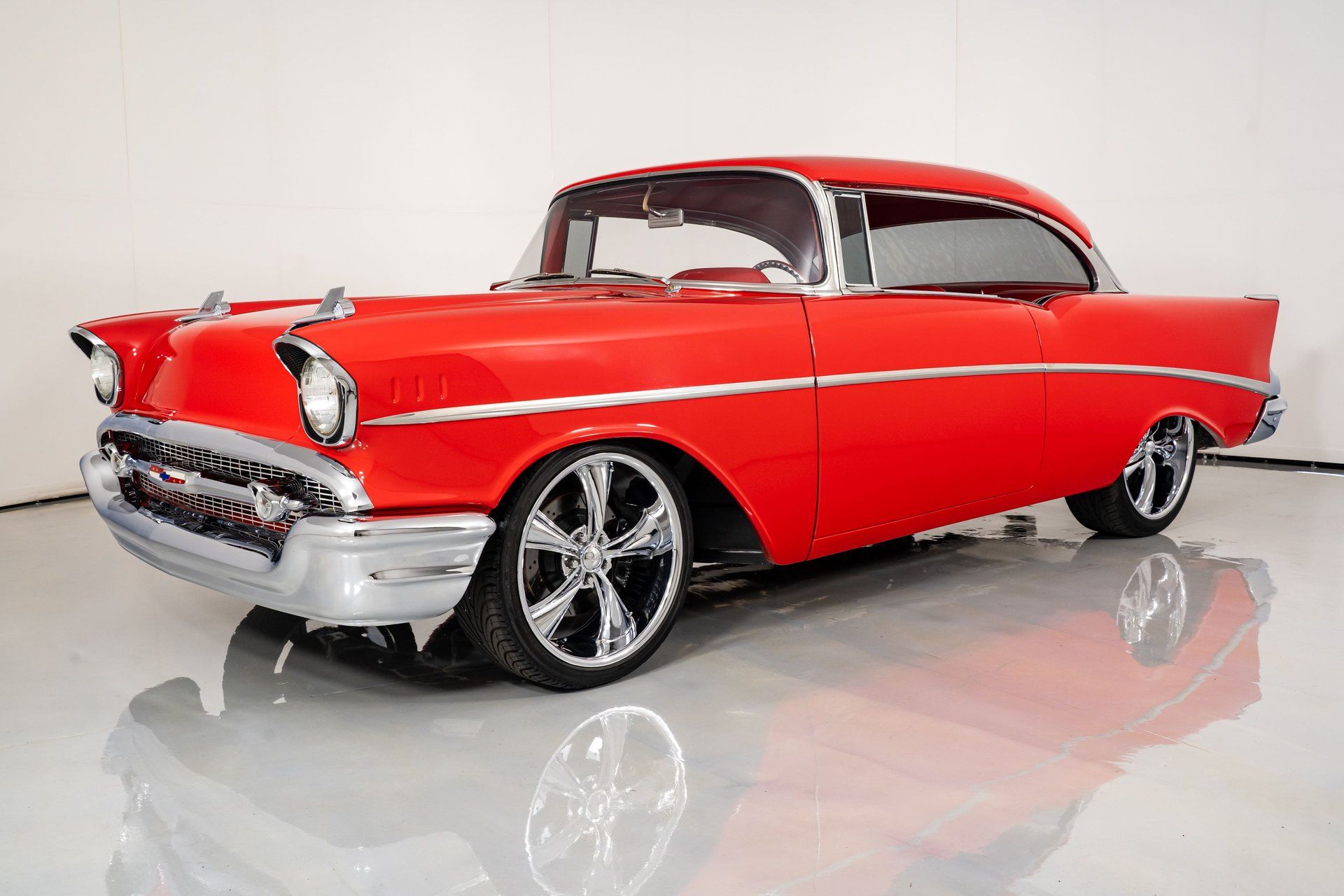 This 1957 Chevrolet Bel Air Restomod for sale has an all-aluminum Corvette LS2 V8 with custom intake, 6-speed manual transmission, 4-link rear suspension with coilovers, all-new sheet metal with the exception of hood and roof, ZR1 Corvette front suspension with disc brakes, power steering, power 4-wheel disc brakes, new Moser axles, smoothed bumpers, complete custom bucket seat interior.
See it here.
1956 Chevrolet Bel Air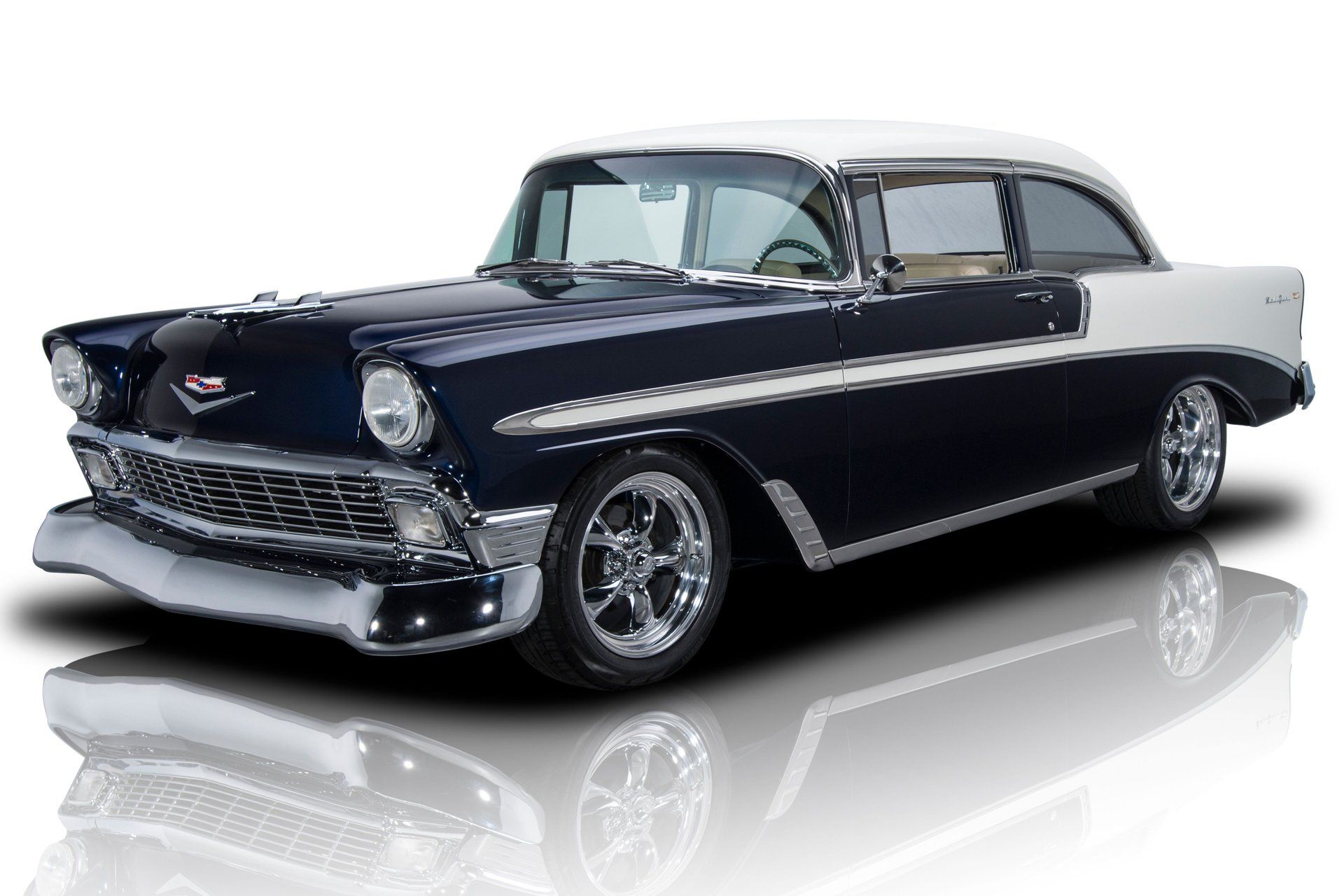 Do a quick Google image search for "Bel Air" or "tri-five" and you'll see two predominant patterns: a whole lot of pastels and a whole lot of whitewalls. While it's hard not to love a fab classic, a staunch dedication to historical accuracy can definitely stand between some enthusiasts and '50s-era metal. Heck, even if you are a stickler for factory specs, it's still nice to see something a bit different every now and then. That's why this cool resto-mod is such a refreshing change of pace.
See more here.
1957 Chevrolet Bel Air Nomad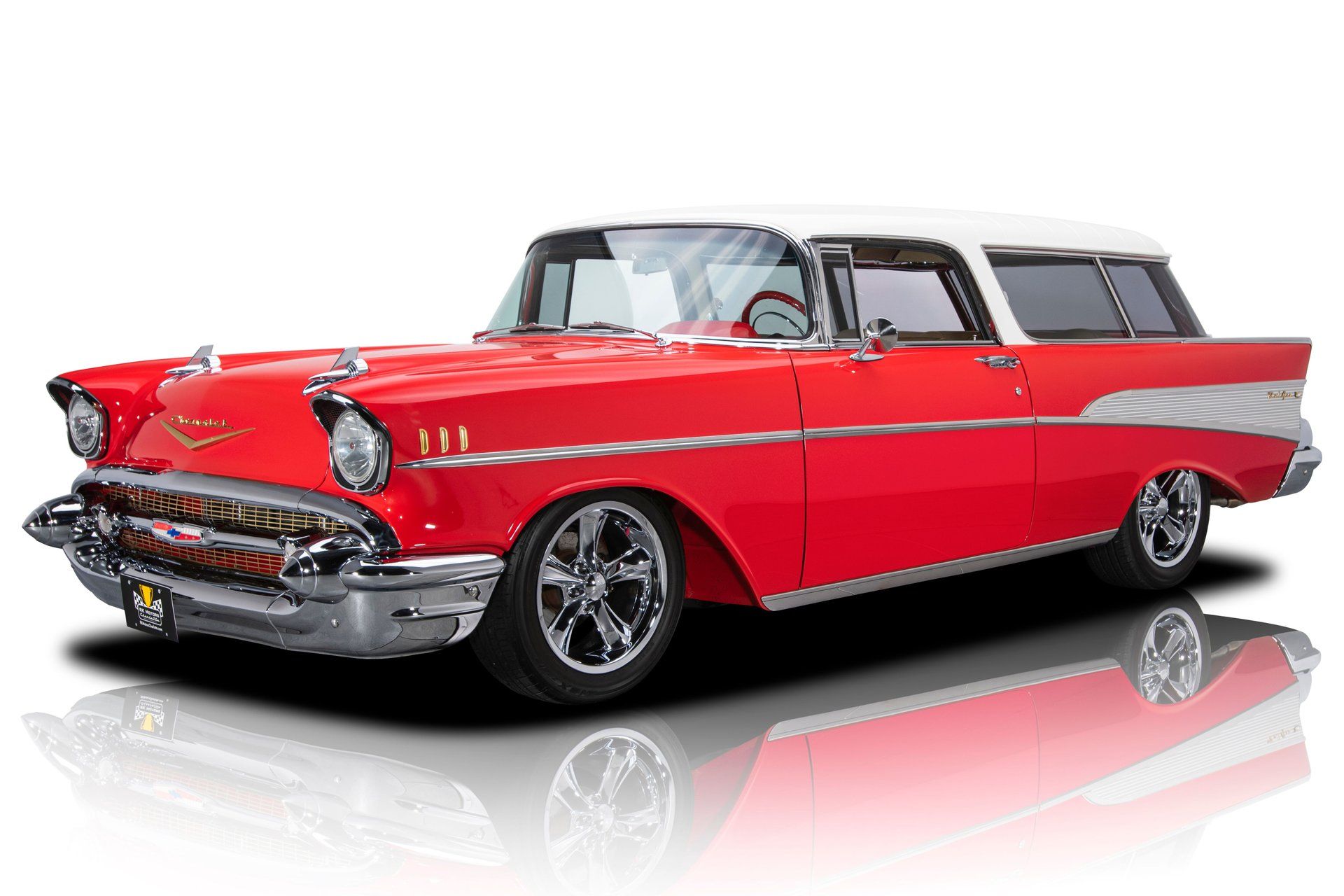 The second-generation Bel Air represented a massive departure from its predecessors. A low, sleek profile replaced the first gen's carried-over, 1940s lines, officially marking the arrival of the "Hot One". This Nomad retains much of its factory charm thanks to what appears to be a largely rust-free life that was devoid of catastrophic events. When the time came for restoration, the car's solid panels were massaged flat in preparation for striking red and white two-stage. And not only does that highly polished pigment present well from all angles, it provides a rolling testament to top-notch metalwork and years of stellar care. Detailing begins with a polished, body-width bumper, which props a gold Bel Air grille behind a pristine Chevrolet crest and two clear parking lamps.
See it here.
1955 Chevrolet Bel Air "George Jones"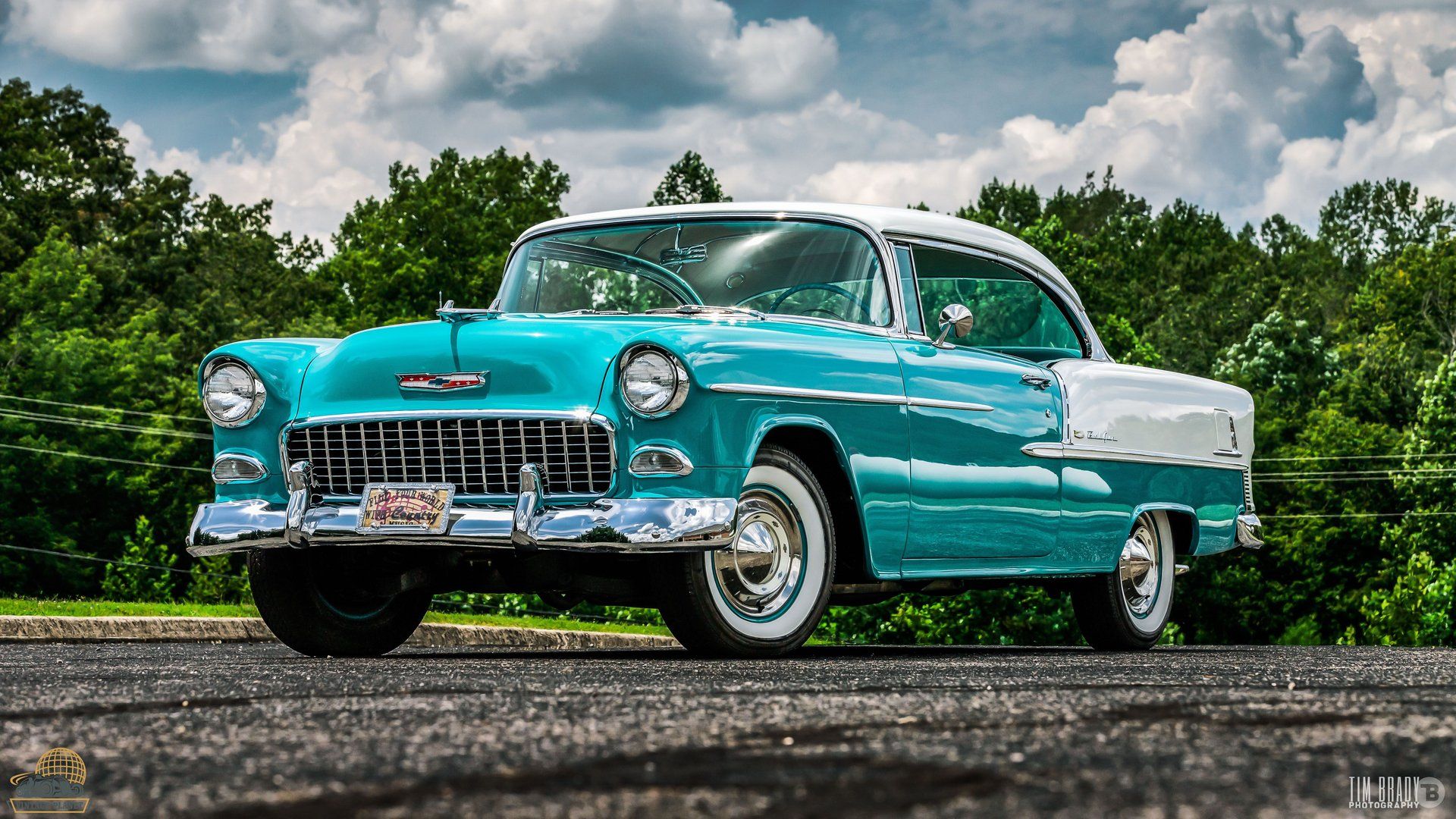 If you like top-quality Chevys and country music we have just the car for you! This 1955 sport coupe was owned by the late country legend George Jones. Ownership is clearly documented. In addition to being a celebrity car, this is an extremely nice sports coupe. The car received a complete frame off; nut and bolt restoration. These are not merely cliches. This is an accurate description of the restoration of this car. Everything on the car was rebuilt or replaced with the correct parts. It does have a few notable upgrades including a modern air conditioning system, satellite radio, and a four-speed automatic.
See more here.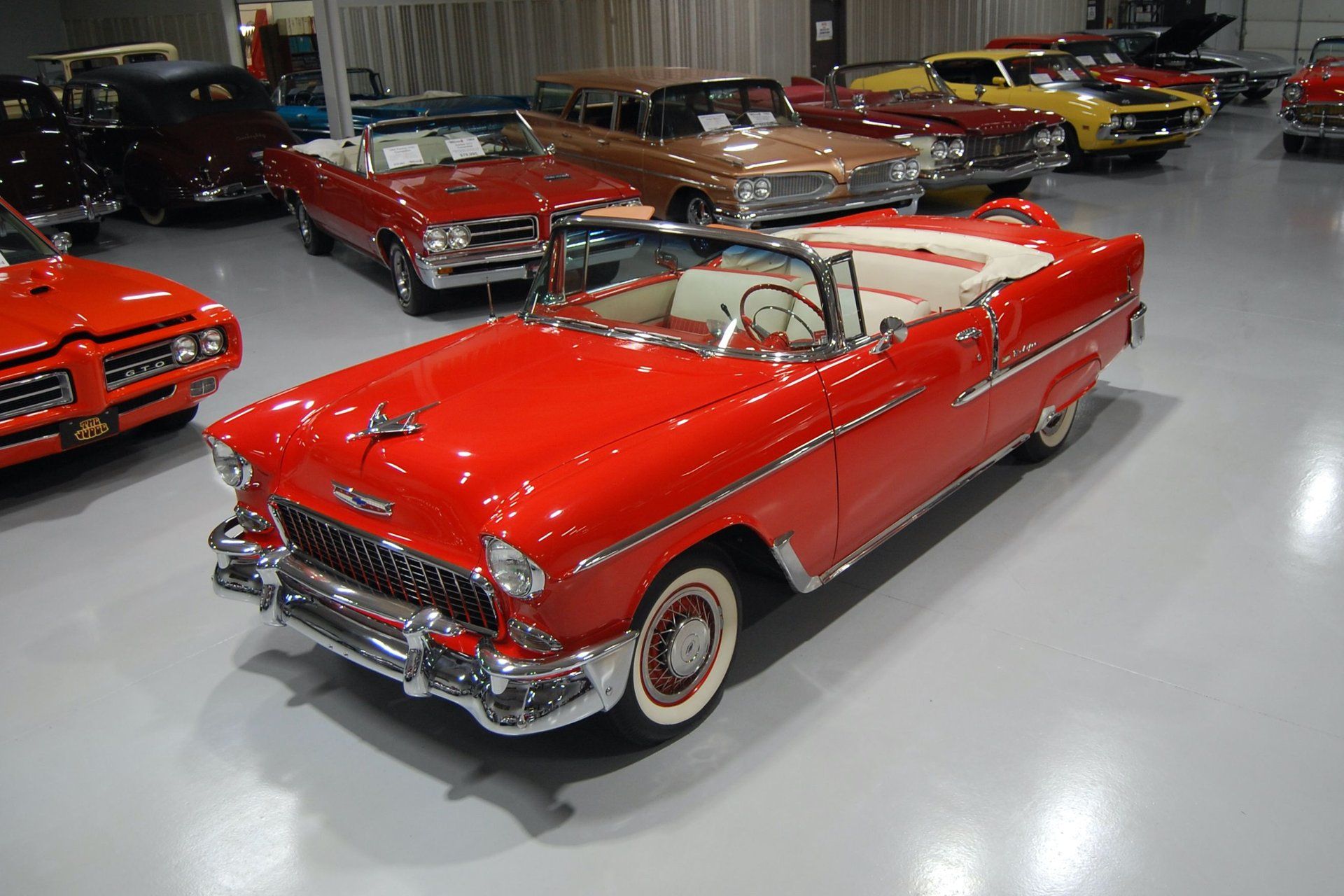 This 1955 Chevrolet Bel Air Convertible is an exemplary example of a Tri-Five Chevy.  1955 was the first year of the second generation Bel Air and featured updated styling and the first year with a V8.  The Bel Air was the top-of-the-line model for Chevrolet in 1955 and they were equipped with more chrome trim, plusher interiors, the wraparound windshield, and the iconic gold "Chevrolet" script and gold "V" on the hood.
See more here.
1957 Chevrolet Belair Hardtop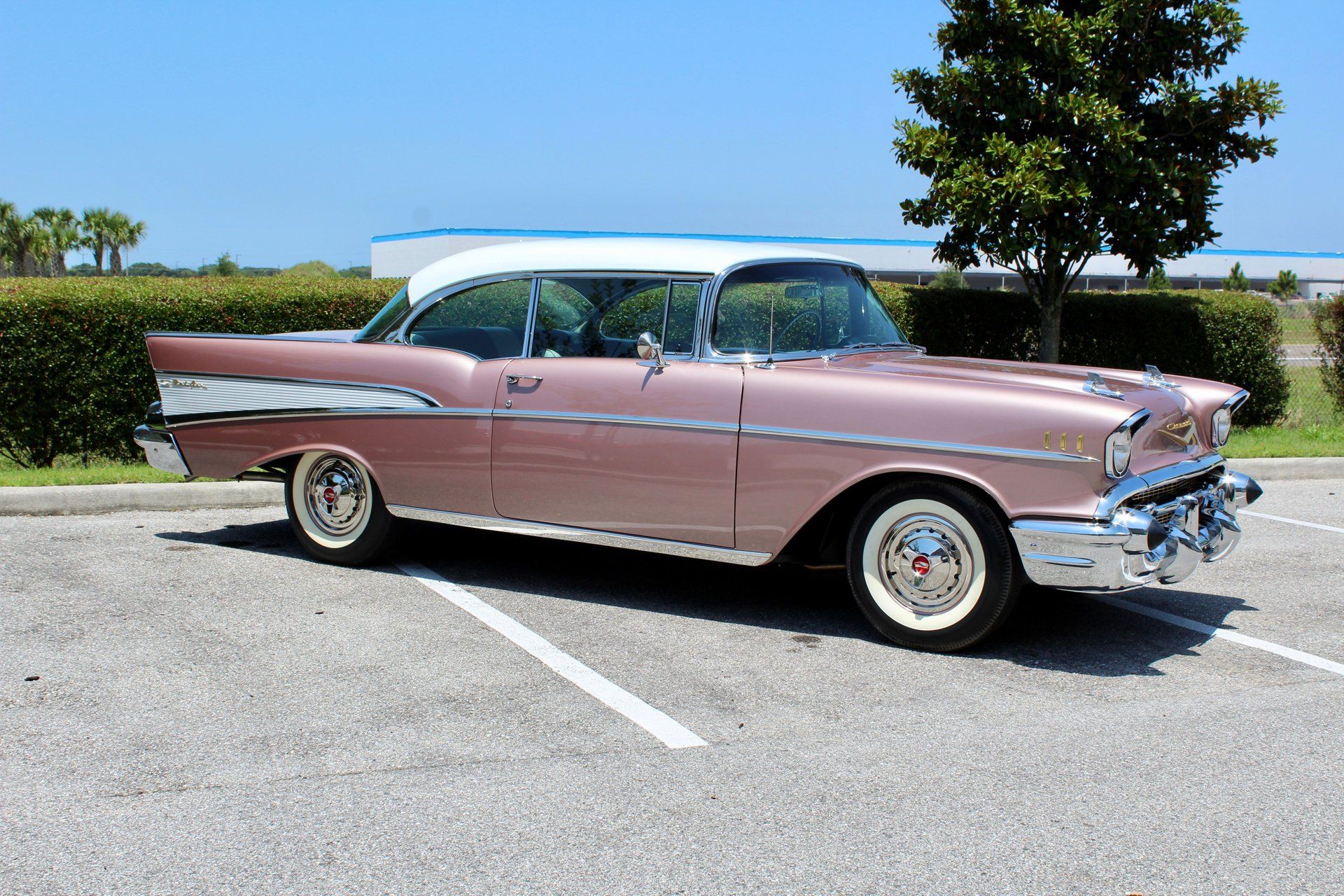 For those who demand a 100 point car this 1957 Chevrolet Belair 2 dr hardtop in the original color of Dust Rose with 2 tone black and silver interior. 221 miles on a nut and bolt nothing overlooked concourse restoration to the highest of industry standards. The best 1957 hardtop on the market today. all numbers matching and are correct no disappointments. 283 cid with power-pak engine power glide transmission full-size spare with jack-mat and handle. spinner hubcaps and radial tires.
See more here.
1957 Chevrolet Bel Air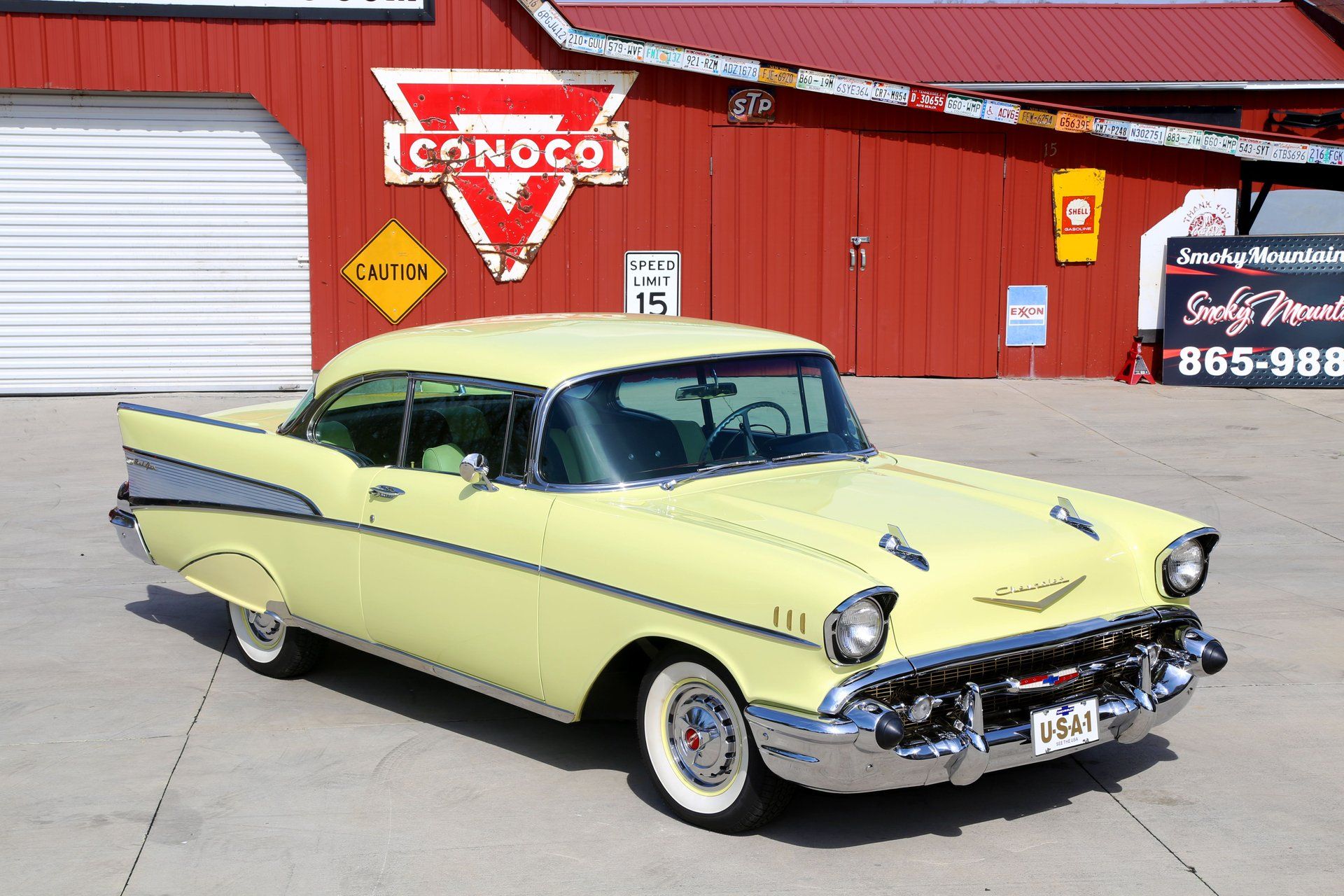 This car has had an impressive frame-off restoration.  The meticulous work that went into making this '57 one of the cleanest ones you'll ever see is evident from top to bottom.  This car will never disappoint as the quality is just impressive as the following these '57s carry 60 years after coming off the assembly line.
See more here.