These are some of the most interesting cars that have made it onto Motorious this week.
---
What a diverse market the collector car industry represents. Every week, the Motorious editorial staff does a dive into the classified section of the site to find the cars for sale that we would want to buy for ourselves. These cars are more than worthy of a new garage, and we're thrilled to be able to share our picks with the readers each week. Here is a list of cars to check out as we roll into Independence Day weekend.
Original Shelby 427 S/C Cobra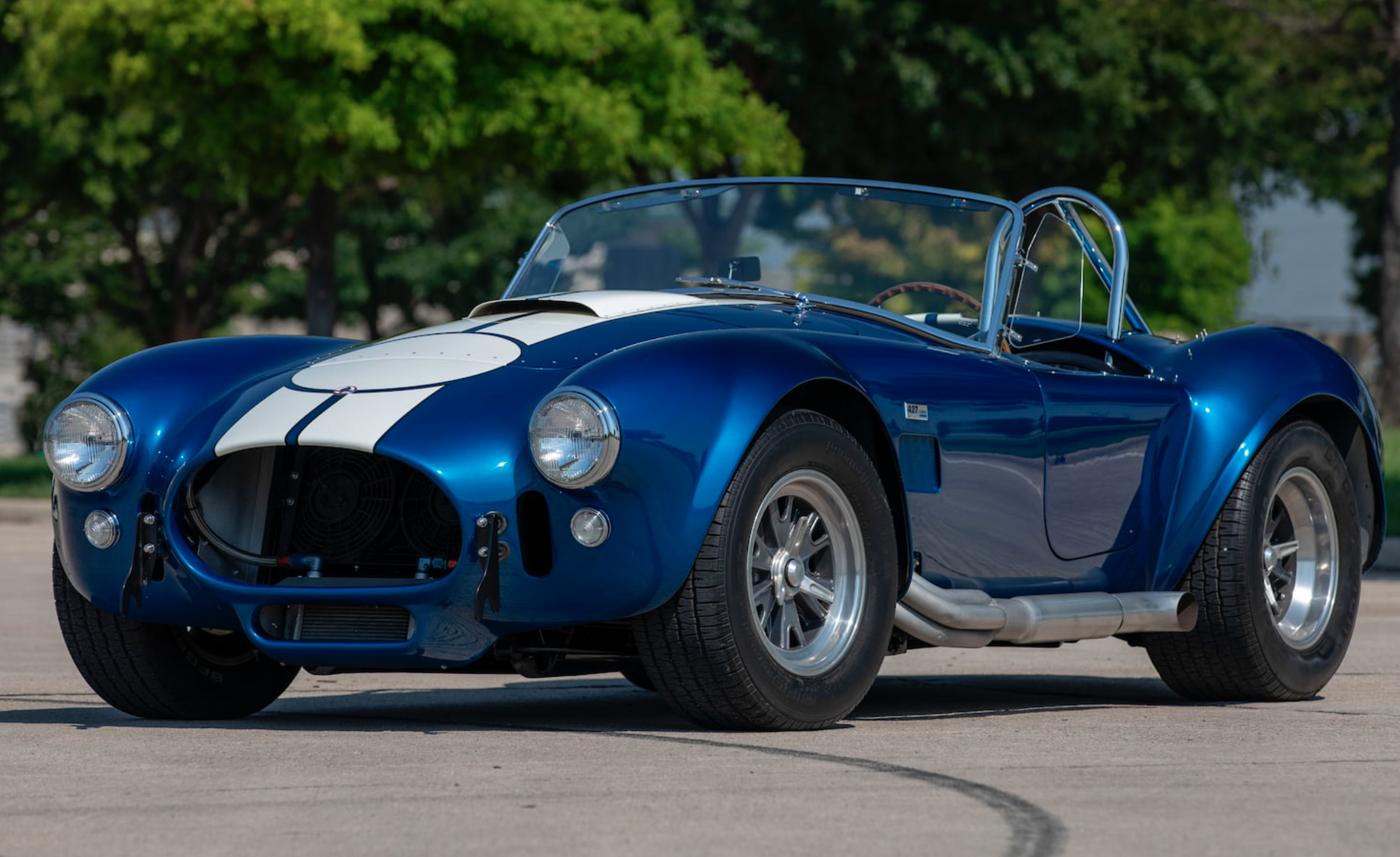 Of all the original Shelby Cobras, the 427 S/C is the most legendary and desirable. A mere 29 of these semi-competition roadsters were constructed back then, so it's entirely possible you haven't seen one in real life. While there are some nice reproduction models out there, when it comes to collecting nothing beats having the original 1967 Shelby Cobra. One of the few made back in the 60s is now heading back to the market and it's expected to fetch millions.
See more here.
Restomod Vette's Journey To Find A New Home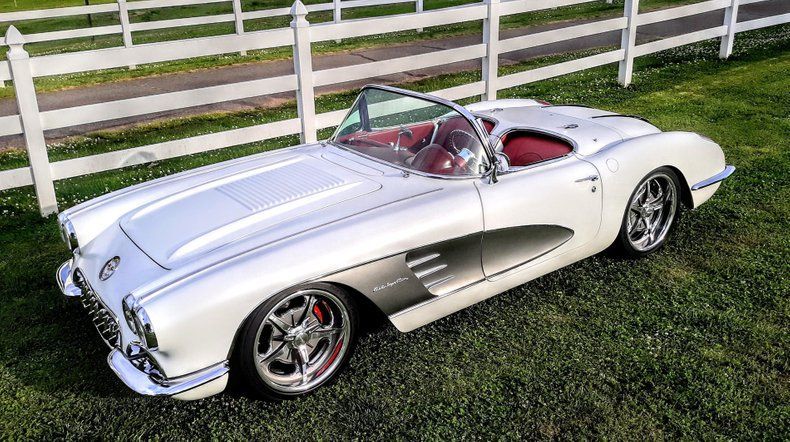 The Chevrolet Corvette is the pinnacle of American design within the automotive community. Throughout the long life span of the Corvette, the car has made a reputation for itself as America's favorite sports car. Originally based on the quick/handling-focused designs of British auto manufacturers, the Corvette swiftly gained a name of its own for beating all of the competition into the ground with sleek styling and hardline power. One of the Corvette's most memorable generations was its first. This makes perfect sense as this was the original baseline on which the rest of the Vette's victorious lifetime. This creates a situation in which every Corvette enthusiast can appreciate and recognize the legacy that these cars left behind.
See more here.
Chevy C10 Truck Is A Perfect To Start Your Collection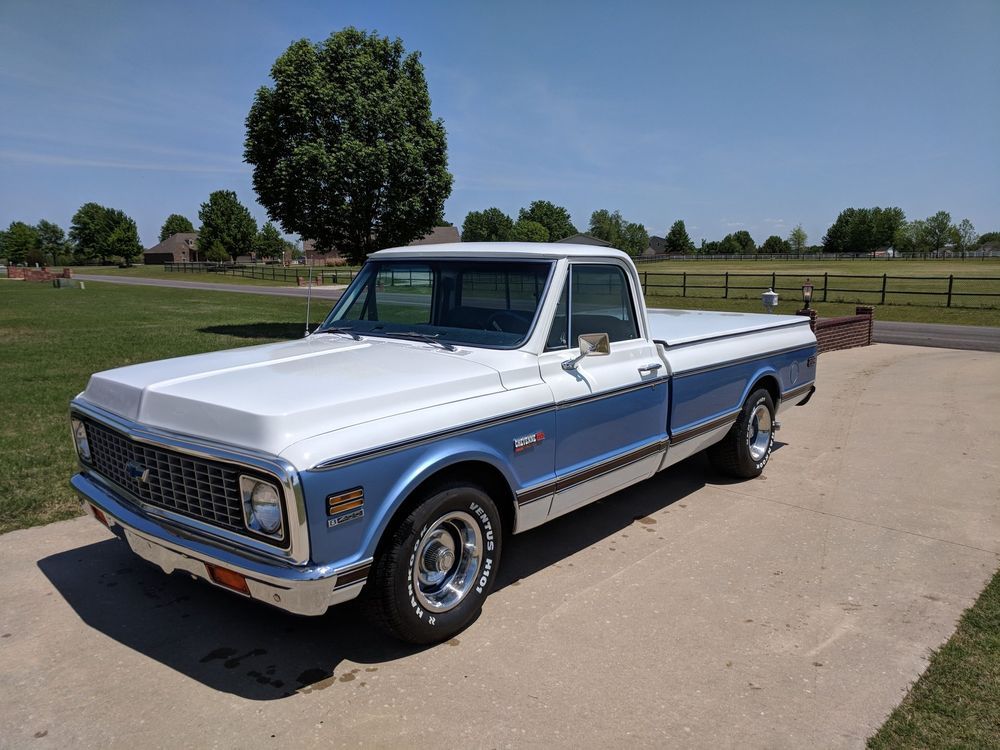 Chevrolet has a wide variety of fantastic trucks and heavy-duty workhorses that they have produced within their stable of automotive manufacturing. From modern-day powerhouses such as the Silverado to the classic stallions of yesteryear which will forever live on in our hearts as some of the coolest trucks ever produced. Today's subject of discussion is an example of the latter. This is, of course, the Chevy C-10 pickup truck. Though they may not have the luxury or power we've come to expect in our modern trucks, these iconic vehicles have become famous in the automotive community for their classic styling and awesome engine options for their time.
See more here.
1969 Ford Shelby Mustang GT 500 Wants You To Bring It Home
1969 was an incredible year for the American muscle/pony car era, with such legends as the Charger, Challenger, Camaro, and, of course, the Ford Mustang being produced at this time. This rise in quality gifted the American automotive community multiple culminations of virtually every technological innovation of the 1960s. Of course, the front runner of this venture was the famous Ford Mustang. With incredible styling to a little help from one of America's most notable car enthusiasts, Carroll Shelby. Without a shadow of a doubt, the Mustang made 1969 a record-breaking year for both power and sensational styling cues.
See more here.
1969 Chevrolet Camaro SS Tribute Scheduled For Maple Brother's Auction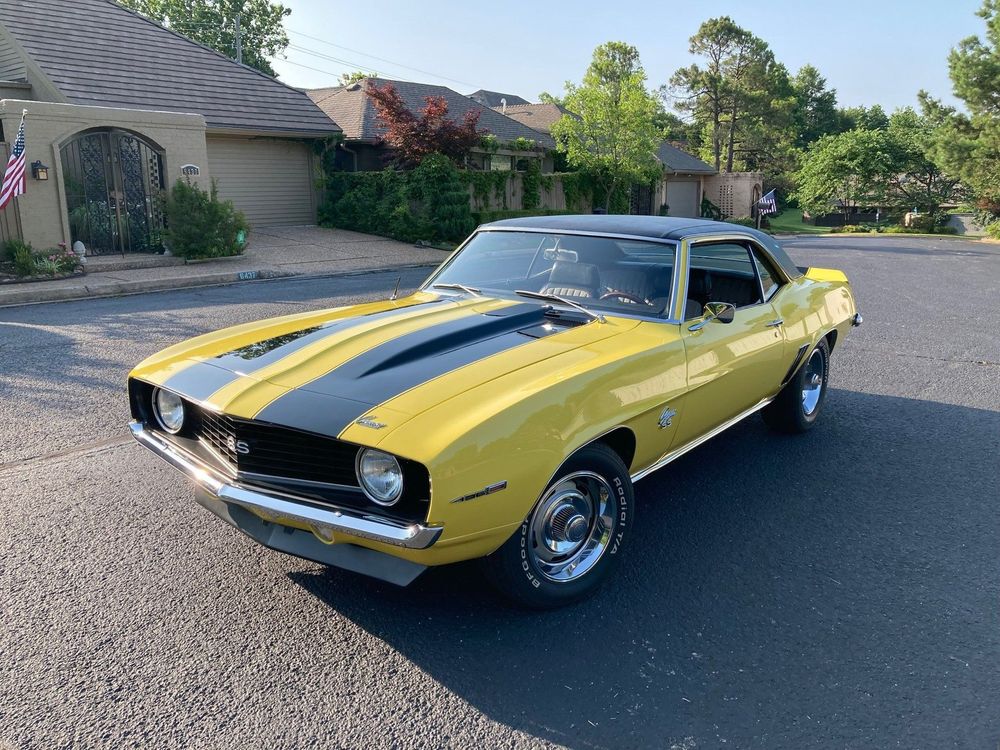 While many a base model Camaro has received the SS treatment few share the quality and attention to detail as this 1969 Chevrolet Camaro SS Tribute. It is finished in a fresh shade of yellow and features a pair of black over-the-top stripes with a black vinyl top and new chrome bumpers. Under the hood, a 454-cid big block V8 that has been bored and stroked to 496-cid fills a well-organized bay accented with a polished radiator, polished valve covers, and a set of ceramic coated Patriot headers. Power is sent to a 12-bolt rear end with 3.08:1 gear ratio through a 5-speed manual transmission.
See more here.
Secure This Rare F12 N-Largo Edition F12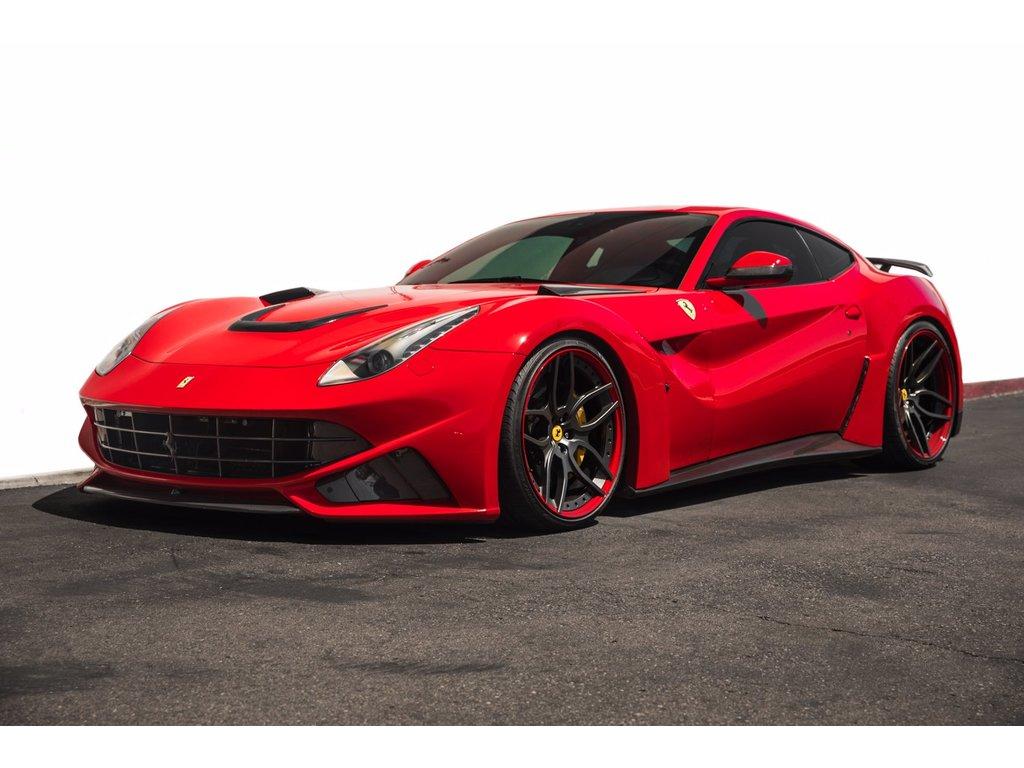 A rightful successor to the legendary 599, the F12berlinetta represented the next step up for the Italian automaker's forward mid-engined design. A sprint to 62-mph could be accomplished in exactly 3.1-seconds and the car was capable of beating its predecessor around the Fiorano test circuit by a full second. Styling was improved as well with sharpened body lines and a sportier overall look that helped to increase downforce. On top of having an already long list of improvements, the F12berlinetta was also well-equipped with all that Ferrari had to offer the model at the time and when NOVITEC, the leading refinement specialist for Ferraris gets a hold of one, the results are almost unbelievable. Power is bumped to 781-horsepower and a wide body boosts aerodynamic efficiency.
See more here.
Buick's Contribution To The Pinnacle Of GM Muscle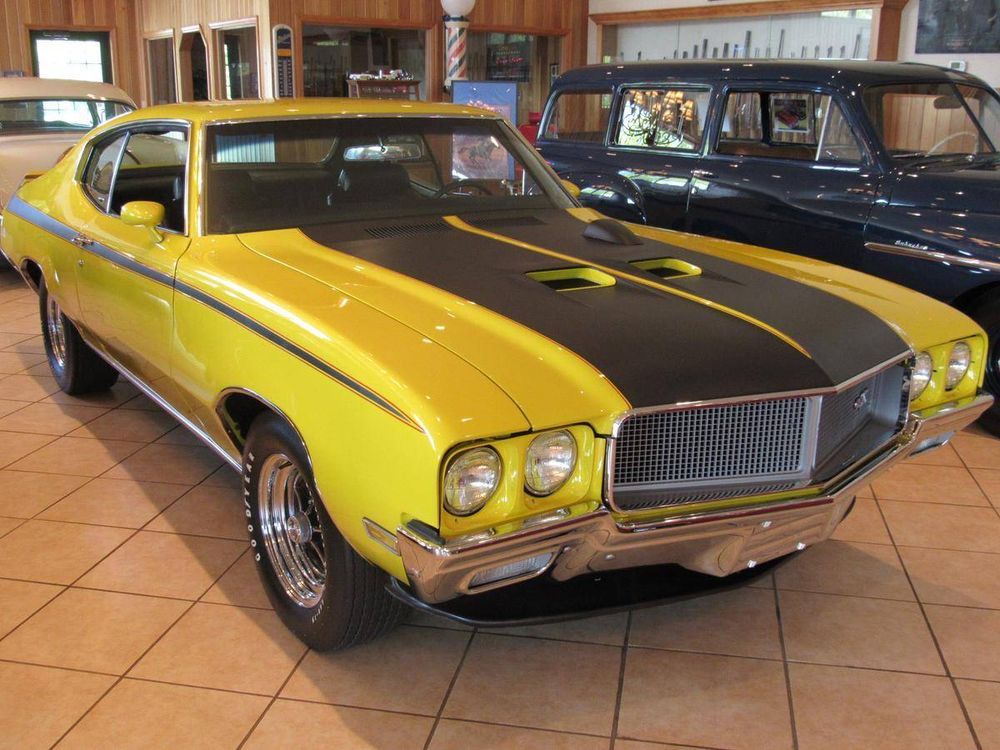 In 1970, GM lifted its ban on engines larger than 400-cid for the A-Body. This move resulted in a push from all divisions to fit the largest big block possible under the hood of some of their most popular muscle cars. Chevy had the Chevelle, Pontiac the GTO, and the 442 was Oldsmobile's offering. All now available with a 454-cid or larger engine. Buick's contribution however, the GS-455 was very competitive with all of these offerings. Wanting to stand out from the crowded segment of high-performance GM muscle, Buick decided to up the ante with the addition of a special option group and in doing so created a legendary name, the GSX.
See more here.
1965 Backdraft Racing Shelby Cobra: Low Mileage And Well Appointed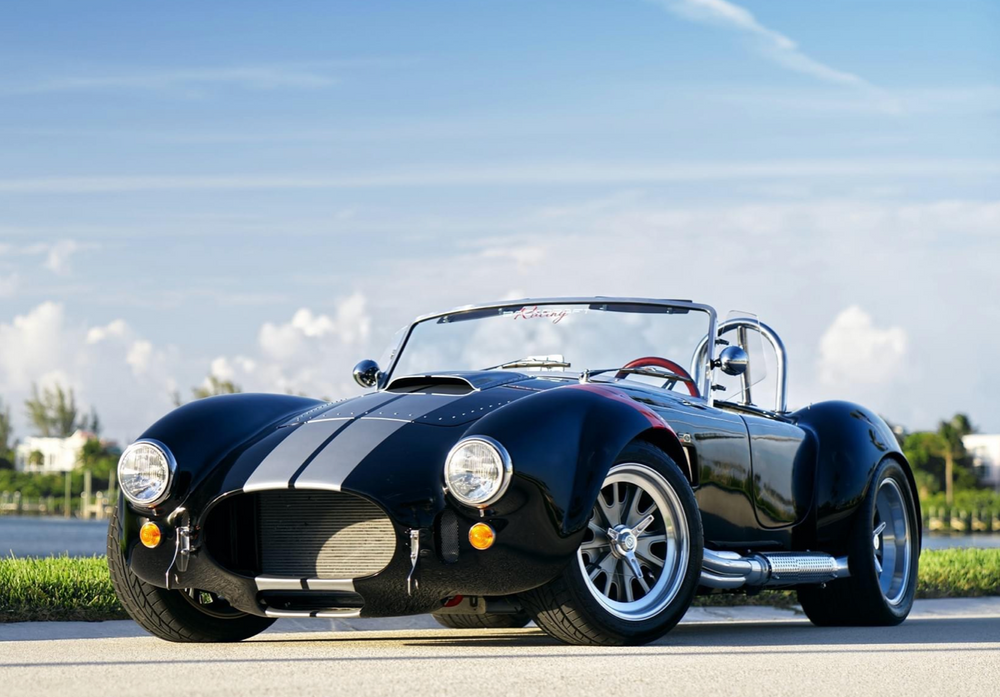 Starting with Ford's 3.6-liter V8 engine, Shelby soon discovered just how versatile the AC Cobra platform could be. With a Jaguar E-Type rear end, literally any of Ford's engine and transmission options could be adapted and displacement was soon bumped up to 4.3-liters. Over the next few years Shelby continued his search for the right engine. After experimenting with 390-cid big blocks, the 427-cid engine was finally settled on and Shelby ended up producing a total of 348 examples over a two-year period. Although the Shelby Cobra seemed to have been perfected Shelby did not stop trying to make the car better. However, the popularity of the design was in many ways bigger than the man that had created it and many others have produced their own versions over the years. One such company is Backdraft Racing.
See more here.
1968 Plymouth GTX: The Gentleman's Muscle Car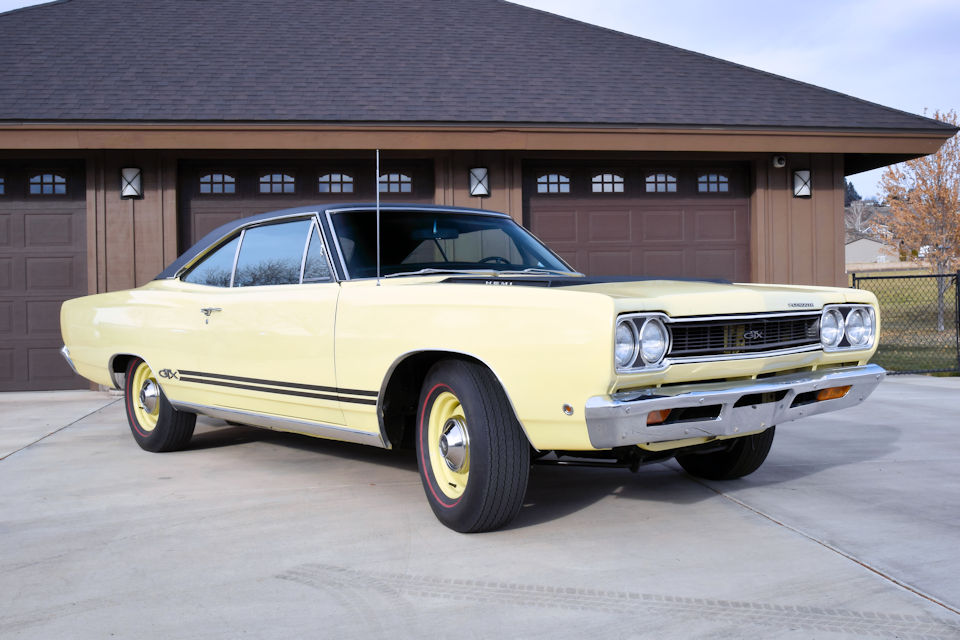 Plymouth only made 410 examples of the 1968 Plymouth GTX. With an aggressive stance and smooth and curvaceous body lines, the design was all muscle car when it came to exterior styling. This theme continued on under the hood with some of the most legendary Mopar muscle engine options, one of which was the 426-cid HEMI. Where this car really stood out from the sea of Chrysler Corp.'s muscle cars is the interior and ride quality. A heavy-duty suspension system was standard and interior appointments left nothing to be desired.
See more here.