Carroll Shelby created a legend when he started putting Ford V8s under the hood of the lightweight British car from AC Cars.
---
Starting with Ford's 3.6-liter V8 engine, Shelby soon discovered just how versatile the AC Cobra platform could be. With a Jaguar E-Type rear end, literally any of Ford's engine and transmission options could be adapted and displacement was soon bumped up to 4.3-liters. Over the next few years Shelby continued his search for the right engine. After experimenting with 390-cid big blocks, the 427-cid engine was finally settled on and Shelby ended up producing a total of 348 examples over a two-year period. Although the Shelby Cobra seemed to have been perfected Shelby did not stop trying to make the car better. However, the popularity of the design was in many ways bigger than the man that had created it and many others have produced their own versions over the years. One such company is Backdraft Racing.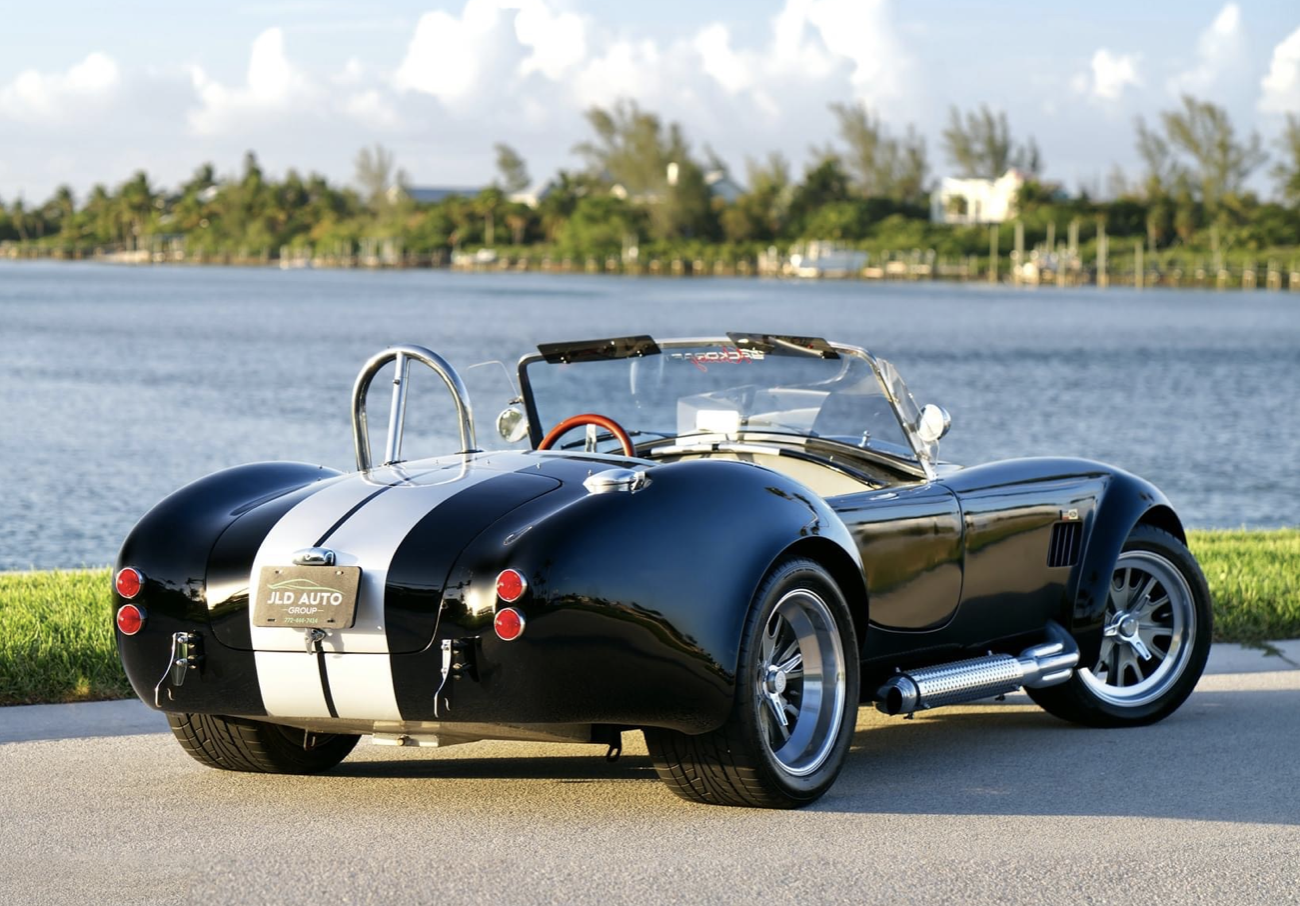 This 1965 Backdraft Racing Shelby Cobra being offered by Awesome Joe Auctions is a low mileage and a well appointed example. Finished in Onyx Black with silver stripes, the Cobra is riding on 17-inch Halibrand-style knock-off wheels that give it a classic yet modern look that is true to the Cobra's heritage. Inside is a gray leather upholstery that is accented with polished hardware and a 14-inch hardwood-rimmed steering wheel frames a simple dash with all of the gauges needed. Under the hood is a 342R Roush Performance engine mated to a 5-speed World Class Tremec manual transmission. With 450-horsepower ceramic coated headers and the vintage Cobra side exhaust, this car is just as powerful as it is beautiful. And with a BMW E36 M3 suspension underpinning, this car is ready for the modern road. For more information on this Cobra or how to register to place your bid click here.