Make room in the garage!
---
1969 was an incredible year for the American muscle/pony car era, with such legends as the Charger, Challenger, Camaro, and, of course, the Ford Mustang being produced at this time. This rise in quality gifted the American automotive community multiple culminations of virtually every technological innovation of the 1960s. Of course, the front runner of this venture was the famous Ford Mustang. With incredible styling to a little help from one of America's most notable car enthusiasts, Carroll Shelby. Without a shadow of a doubt, the Mustang made 1969 a record-breaking year for both power and sensational styling cues.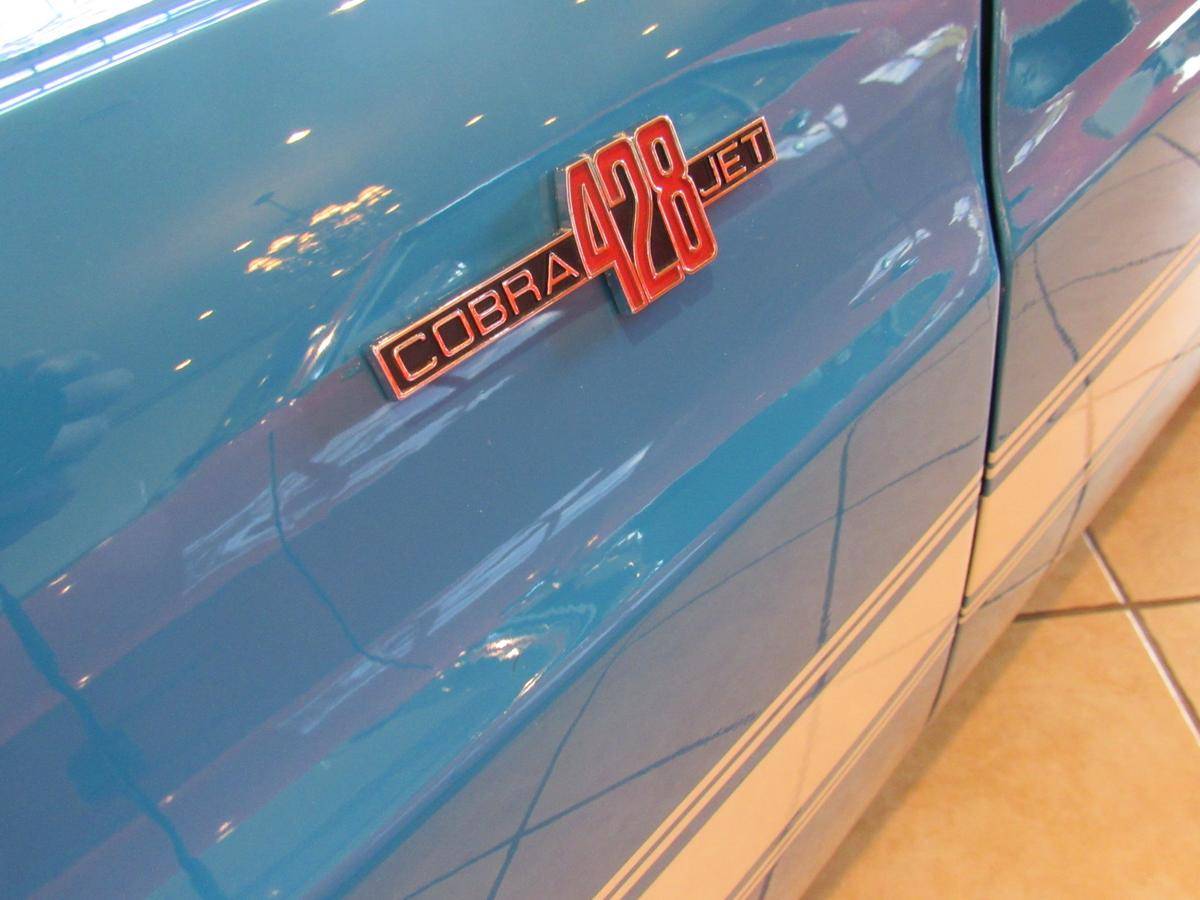 Under the hood of this insane ride is the 428ci Cobra-Jet V8 which pushes out a ridiculous, for the time, 335 horsepower. This crazy power band gives the Cobra-Jet a 6.0 second 0-60mph time. Translated for the quarter-mile, this Grabber Blue blur bursts down the drag strip in just 14.5 seconds. Ford made this car for one purpose, to have fun. That goal is easily achievable through the use of this engine which is also mated to a wicked four-speed manual transmission. Ask any muscle car fanatic and they will tell you that the four-speed manual transmission was a crucial piece of the puzzle for any aspiring muscle car lover.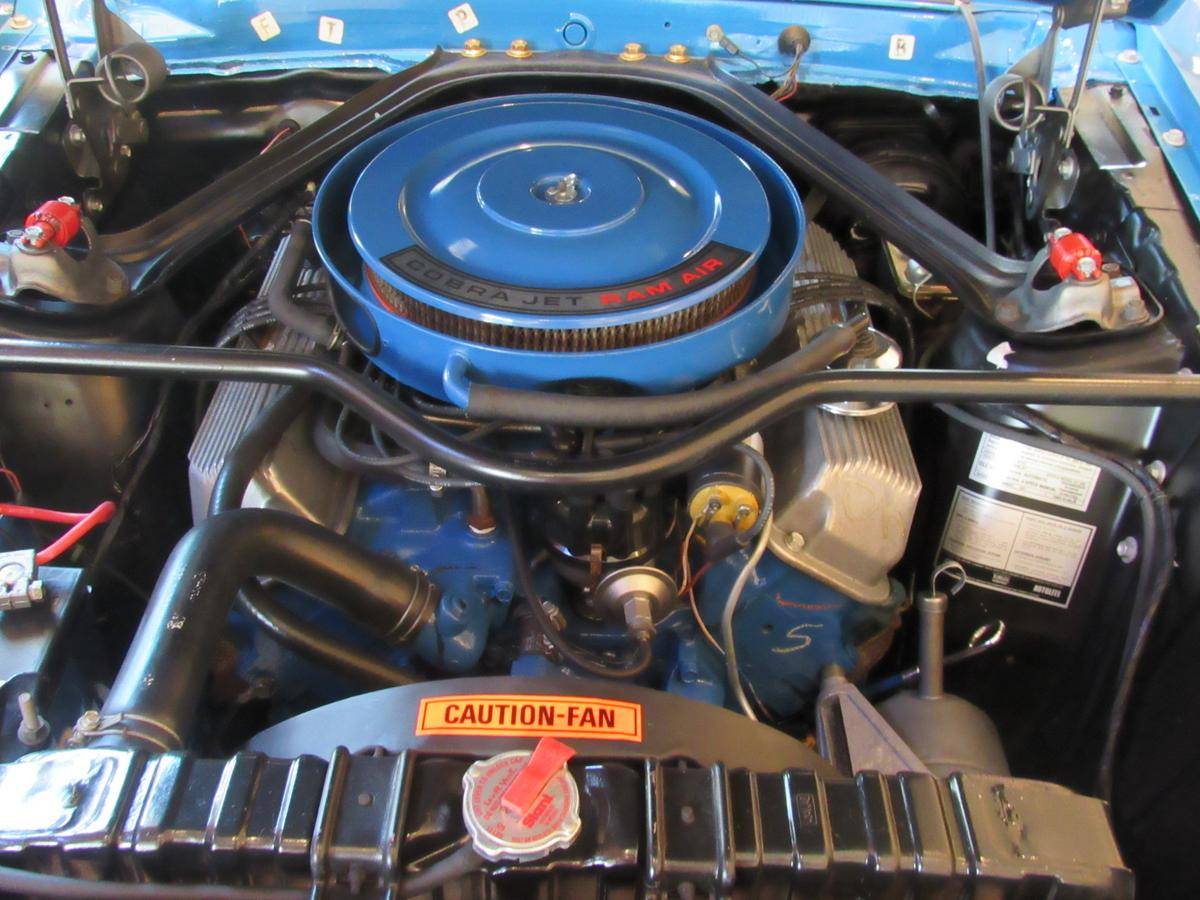 It is clear to see that this fantastic Ford is anything but boring with sleek and agile styling to the viciously powerful engine under the hood, this car is an absolute beast. However, the big power and sick design aren't the only accommodations that accompany this fine fastback. The beautiful black interior contrasts perfectly against the blue and white exterior while the tinted glass and Cobra-Jet badges induce copious amounts of ooo-ing and ah-ing from any passer-by who may know the car. This would be an excellent piece to add to any enthusiast's collection, if you would like to be that collector please act quickly before someone else takes the opportunity instead.