Performance and luxury perfectly mixed for an all new class of muscle, the Plymouth GTX is an ultra rare powerhouse that was meant to appeal to those wanting a more refined car.
---
Plymouth only made 410 examples of the 1968 Plymouth GTX. With an aggressive stance and smooth and curvaceous body lines, the design was all muscle car when it came to exterior styling. This theme continued on under the hood with some of the most legendary Mopar muscle engine options, one of which was the 426-cid HEMI. Where this car really stood out from the sea of Chrysler Corp.'s muscle cars is the interior and ride quality. A heavy-duty suspension system was standard and interior appointments left nothing to be desired.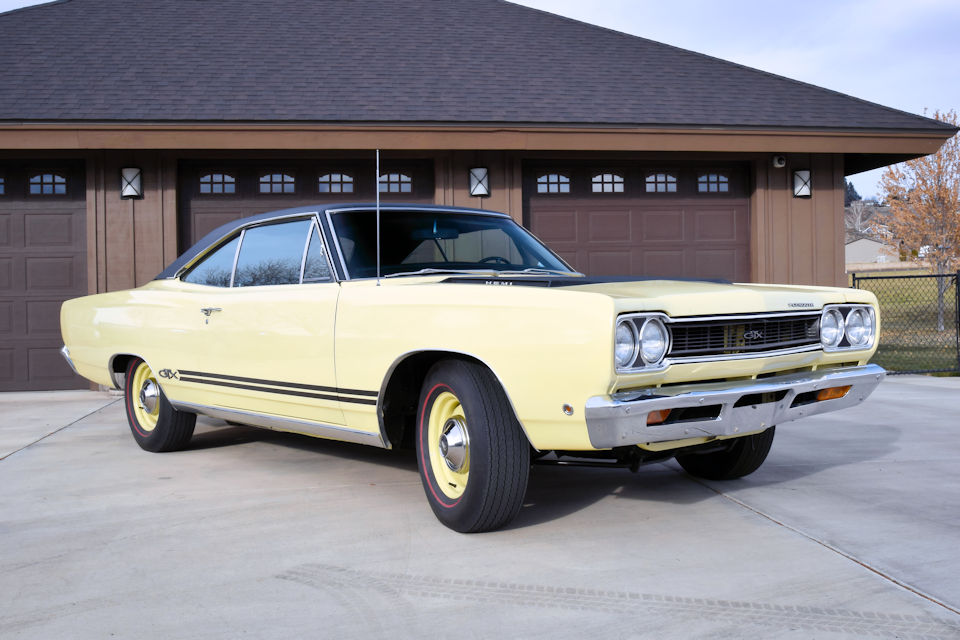 Collectors Xchange, the world's first app-based collector car auction site, is now offering this stunning 1968 Plymouth GTX. It is finished in yellow and features double black side stripes across the lower doors and black hood scoops as well. Inside, a black vinyl once again pronounces it is all muscle car but woodgrain accents and embossed yellow floor covers give the car a more refined feel. The dash is well equipped with stock gauges and tachometer is mounted in the center console. Under the hood is a 426-cid HEMI V8 engine mated to a Torqueflite 727 transmission. The engine's date code does match which substantiates the claims that this is a genuine J-Code car.

This is an awesome opportunity to get behind the wheel of one of Plymouth's most legendary cars and the CX platform makes it easier than ever. You can literally buy your dream car from anywhere in the world. If for you that car is the Plymouth GTX then here is your chance. Click here for more information on this car or how to register to place your bid.