America's favorite sports car has a suprise under the hood!
---
The Chevrolet Corvette is the pinnacle of American design within the automotive community. Throughout the long life span of the Corvette, the car has made a reputation for itself as America's favorite sports car. Originally based on the quick/handling-focused designs of British auto manufacturers, the Corvette swiftly gained a name of its own for beating all of the competition into the ground with sleek styling and hardline power. One of the Corvette's most memorable generations was its first. This makes perfect sense as this was the original baseline on which the rest of the Vette's victorious lifetime. This creates a situation in which every Corvette enthusiast can appreciate and recognize the legacy that these cars left behind.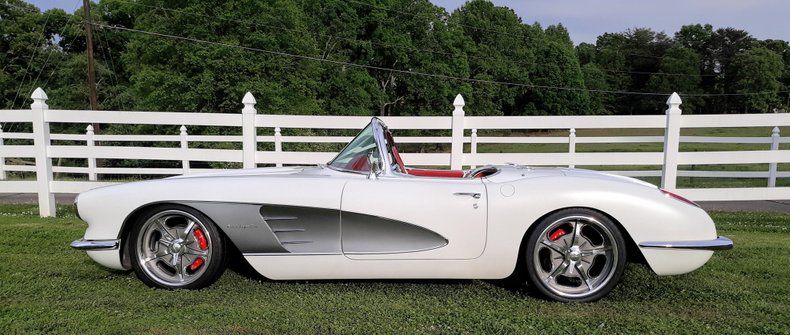 This particular car is a 1953 Chevrolet Corvette Convertible, this was the first year that the cars were produced on a large scale. With that information also comes a high level of respect from fellow Corvette companions. However, there are many downsides to having a car from almost 70 years ago. This unfortunate truth is widely combated with the conception, planning, and follow-through of a resto-mod. Today's topic of discussion is an amazing example of such an effective concept. However, what makes this vicious Vette is not just the fact that it is a resto-mod, but how it was upgraded.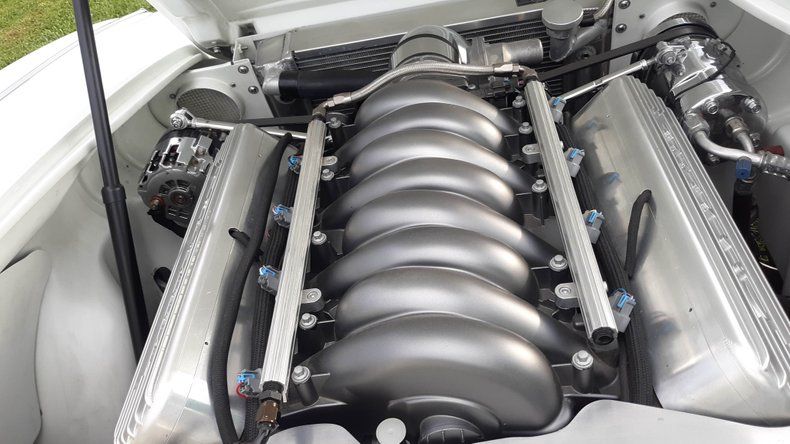 Under the hood is a ridiculous LS3 engine built by Hot Cams which pushes out a massive 500 horsepower. Apart from the engine, the build was made possible by American Speed Shop which also fitted the car with upgraded front Corvette suspension, C4 disc brakes, power steering to make the car live up to the expectations of the modern-day Corvette. The focus here, however, is not solely on power and speed but also styling and design. Of course, this is made apparent upon recognition of the custom-made wheels, 18" in the front and 20" in the rear. Any Corvette collector, or just plain enthusiast, would be lucky to buy this beautiful car and that could be you if you hurry to acquire this fantastic piece.