There's a big reward being offered for information…
---
While it's sad that any car is stolen, an Aston Martin DB5 is far from just any car. With fewer than 900 originally made, they don't exactly grow on trees. But this particular DB5 is a standout even among its few peers since it was an effects vehicle used in the filming of the James Bond film Goldfinger. One would think such a famous movie car would be easy to track down, but the thieves have proved to be quite elusive.
Check out Daniel Craig's amazing secret car collection here.
Chassis No. DP/216/1 has a number of gadgets installed in it, which were used for filming sequences in the movie, making the car incredibly unique. Among the equipment were pop-out machine guns, tire shredders, smokescreen funnels, plus water/oil sprayers. In other words, to anyone who might work on the vehicle or see it up close, there's no doubt it's not just a regular DB5.
At the time it was stolen, the 1963 Aston Martin DB5 was charcoal silver with wire wheels, sunroof, and license plates which read BMT 216A. Much or all of that could have been changed by now to mask its identity.
The final owner of the car purchased it at Sotheby's back in 1986 for $250,000. At some point it was stored in a hangar at the Boca Raton Airport in Florida, but in the middle of the night in June of 1997 the car disappeared. The thieves had to drag it out of the hanger and tire tracks left indicate it was probably loaded onto a flatbed truck. From there it could've easily been transferred to an airplane, so it could've been transported anywhere in the world. Since then, an international search for the Aston Martin has been in full swing. Despite some promising leads, the famous British luxury car has never been recovered.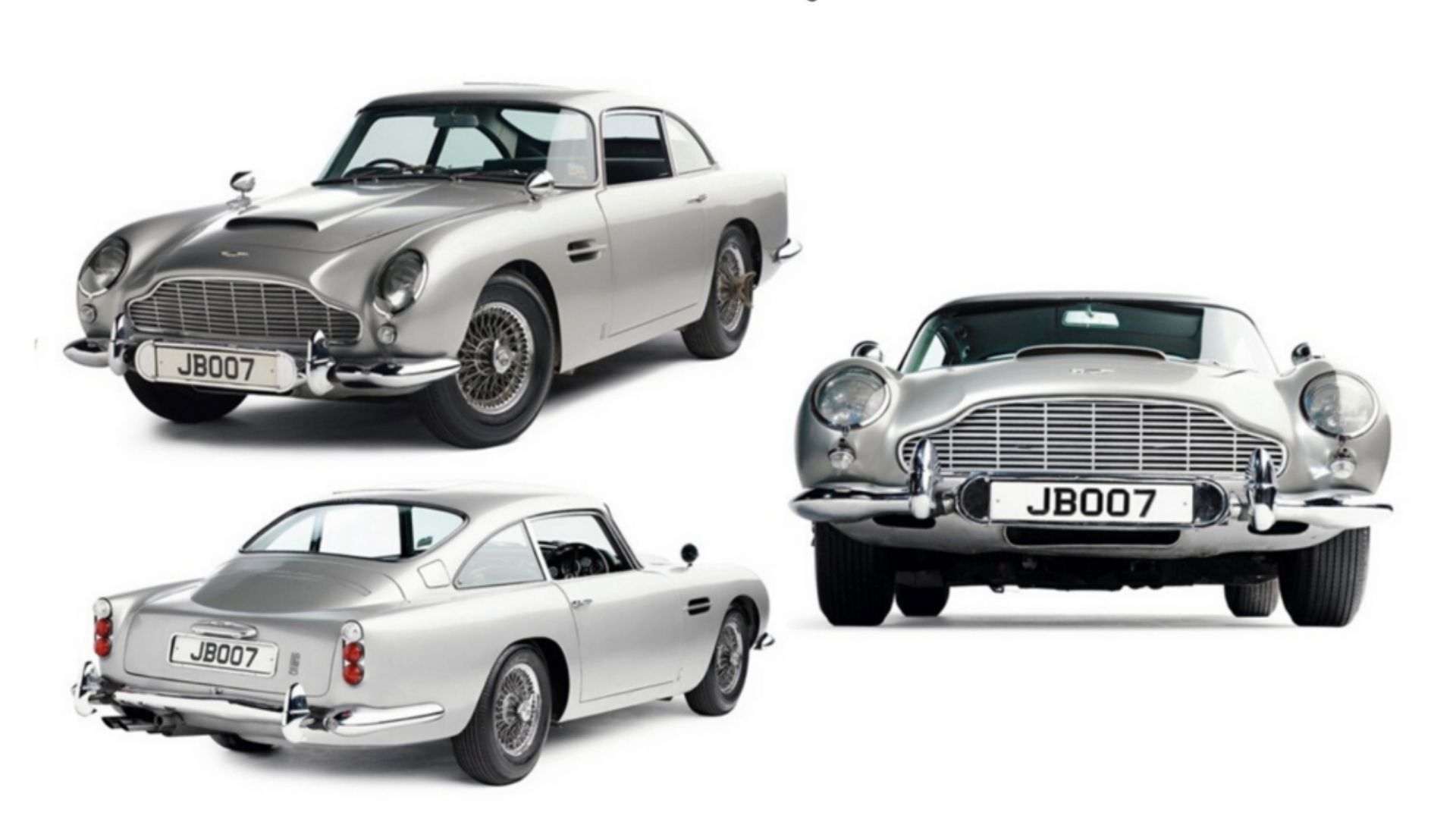 Adding even more intrigue to the situation is the fact other cars and valuables were housed in the hangar. One was a roadster once owned by Amelia Earhart. This fact makes it obvious the thieves were interested only in the Aston Martin DB5.
Investigators with Art Recovery International, a firm which helps with ownership disputes and tracks down stolen art pieces, believed the GoldfingerAston Martin DB5 was located somewhere in the Middle East. While trying to gather more evidence on the car in question, those involved with the investigation openly admitted it might be a false lead to another DB5.
Some believe Chassis No. DP/216/1 is at the bottom of the Atlantic ocean. The theory is that once the heat was turned up, the thieves panicked and dumped the car where they thought it would never be found.
Others theorize the owner, Anthony Pugliese III, arranged to have the car stolen. After all, he collected $4.2 million from the insurance company after investigators couldn't prove he was involved. In fact, a woman who wasn't identified claimed to know it was an inside job since the owner owed millions to a bank that was foreclosing on one of his properties. His warehouses in New Jersey were searched, but the car didn't turn up. Pugliese scoffed at the claims, saying he could've simply sold it if he needed the money. At the same time he admitted that after trying to arrange for its sale earlier he realized a deep connection to the DB5 and couldn't part with it.
Pugliese's theory is that someone put a price on Chassis No. DP/216/1 and has it hidden away in some private viewing room on their massive estate. He believes the motivation for the theft was "for their own personal titillation." That could explain why whomever has the Aston Martin has been able to lay low for all these years. It's the kind of thing a true Bond villain would do.
Currently, Art Recovery International is offering a reward for information leading to the safe return of the undamaged DB5. While no exact amount is provided for the reward, it is six figures. If you know anything about the car, click here to pass it along.
Source: South Florida Sun Sentinel