Sad to see this happen…
---
A 72-year-old man was killed when his 1932 Ford hot rod was involved in a single-car crash on the morning of June 27 in Hempfield Township, Pennsylvania. Life is full of risk, and that includes the hobby of enjoying performance cars. Accidents happen, either on the road or in the shop, and in a flash everything can be over. Still, we pause to remember the unnamed gearhead and to reflect on the situation which led to his death.
See the results of a 1962 Corvette crash in the Netherlands here.
According to a local report, the 72-year-old was driving his Deuce convertible on South Center Avenue when he lost control of the hot rod. The vehicle exited the road and hit a ditch, throwing the driver out of the open top. Obviously, the man wasn't wearing a seatbelt at the time, otherwise he might have survived the wreck.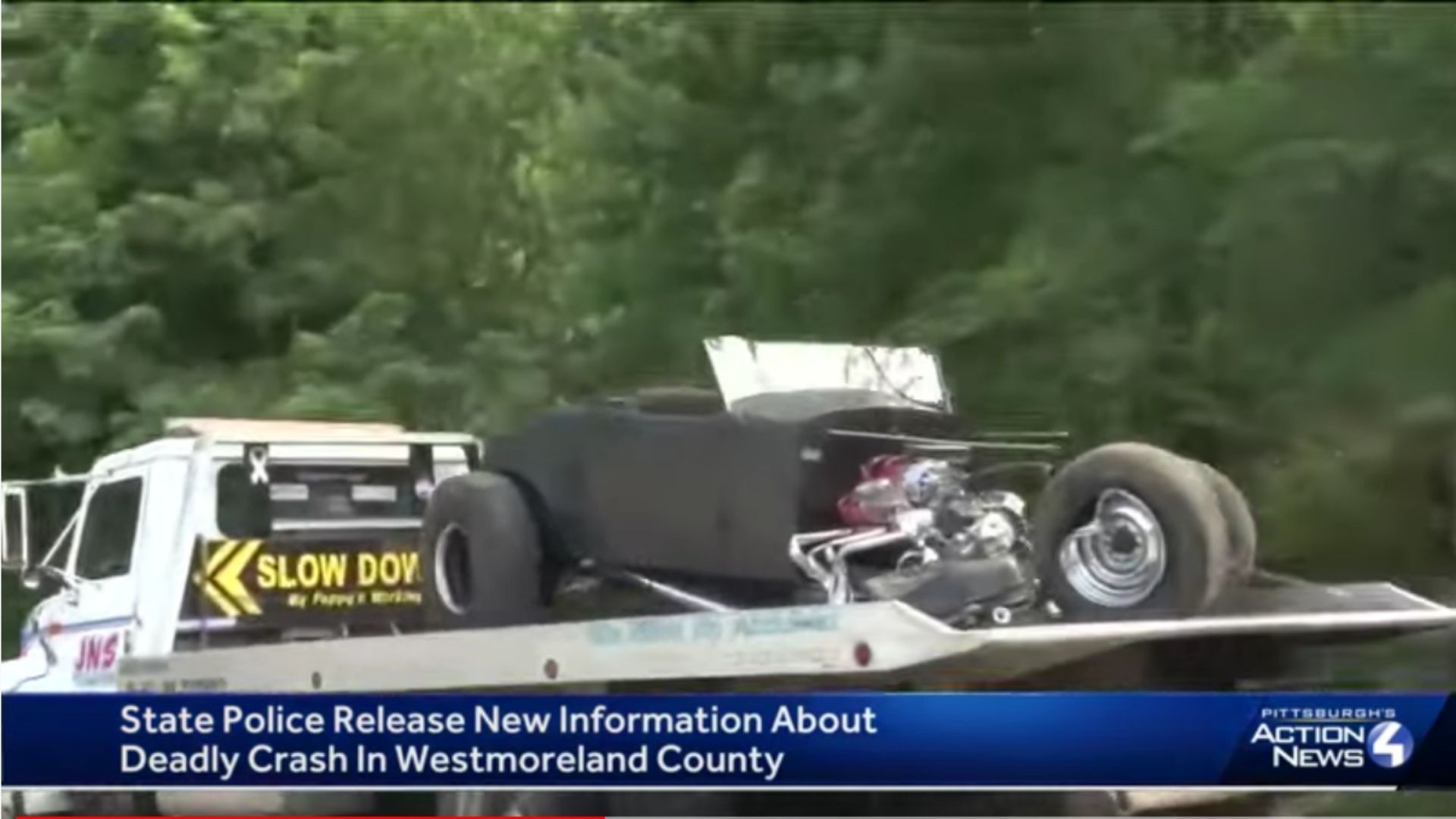 Video of the hot rod shows at least the front passenger-side wheel is damaged, same with the headers, and likely the front axle. However, the Ford's body appears to be completely fine, so had the man been strapped in he might have been bruised but had walked away from the accident. Instead, he was pronounced dead on the scene.
We're not advocating tough seatbelt laws or anything like that, but we are saying in this case a seatbelt might have saved this man's life. Yes, staying aware and in control of the vehicle at all times is even more essential, but the driver might have suffered a medical episode and for that reason lost control of his hot rod – we don't know since such details haven't been released. What we are saying is if you have seatbelts in your car, it's probably a good idea to wear them It sounds like from the local report this Deuce was outfitted with them but the guy wasn't using his, which is incredibly unfortunate.
Source: WTAE