The Pontiac Firebird - an American pony car built to rival the Mustang and Cougar!
The Pontiac Firebird - an American pony car built to rival the Mustang and Cougar!
---
The Pontiac Firebird was a pony car created by the Pontiac division of General Motors to rival the Ford Mustang and Mercury Cougar. Introduced on February 23, 1967, the Firebird debuted simultaneously with its platform-sharing relative, the Chevrolet Camaro. The Mercury Cougar was also introduced at this time. The Pontiac Firebird was produced from 1967 through 2002 model years through four generations. The Firebirds were powered by Pontiac engines until 1977 but was given several different V8 engines from almost every General Motors division until 1982.
First-Generation (1967 - 1969)
The first-generation Pontiac Firebird featured "coke-bottle" styling with bumpers integrated into the front end along with GTO-inspired slit-styled taillights. Pontiac wanted to produce a sports car based on the original Banshee concept car, but GM didn't want the car competing with the Corvette. Instead, Pontiac revised Chevy's F-body platform for an all-new pony car.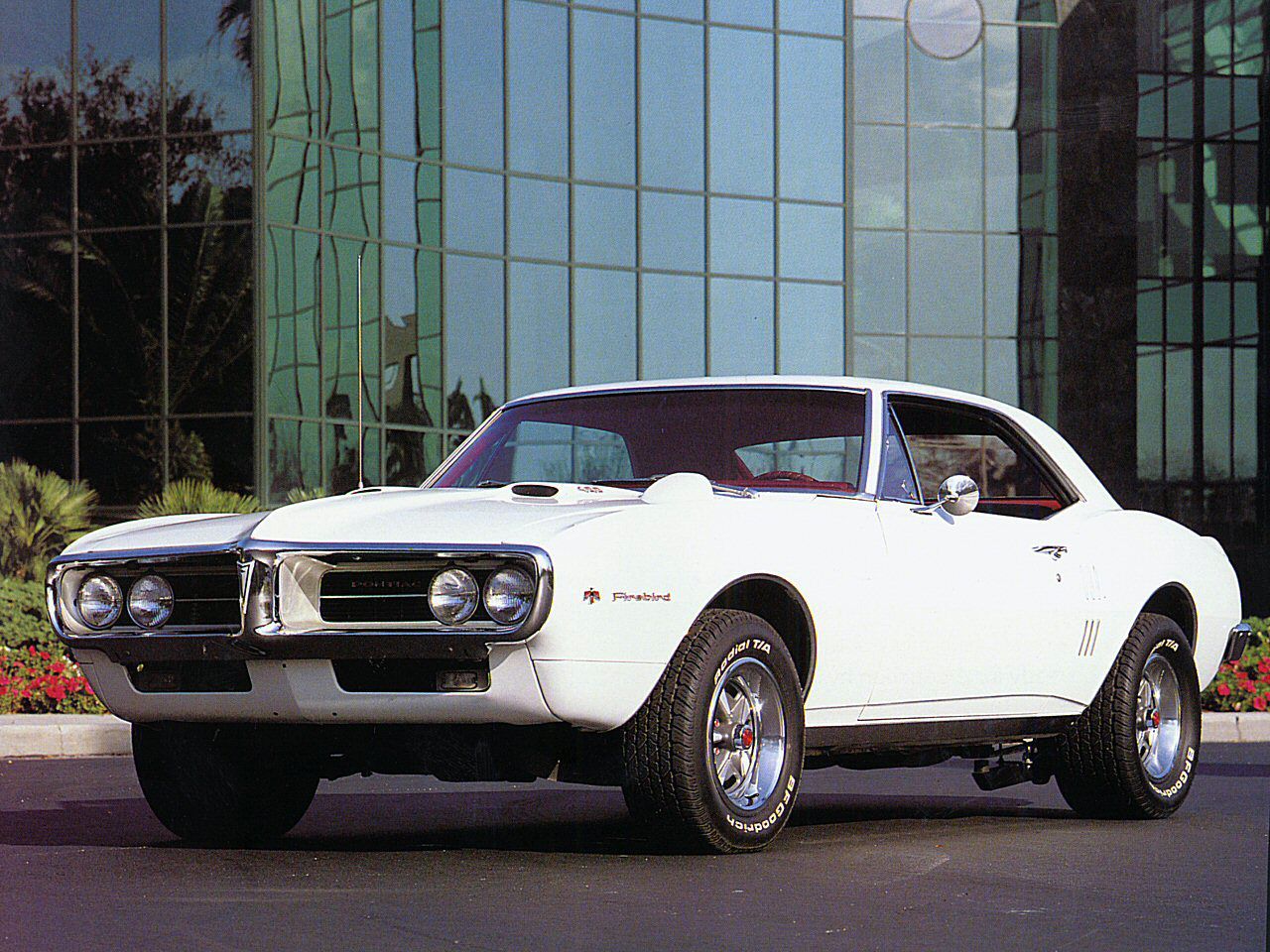 For 1967, the base model Firebird was stuffed with a single-barrel Pontiac 230-cubic-inch SOHC inline-six. Three V8s were available: a 326ci, a four-barrel HO 326ci, and a 400ci V8. The "Ram Air" option included a functional hood scoop, high-flow heads, stronger valve springs, and hotter camshaft.
For the 1968 Firebird, the 230ci was replaced with stroked 250-cubic-inch engines. For the same year, the 326ci V8 was replaced by the two-barrel Pontiac 350 V8 engine. The 350ci received a HO version. The Ram Air IV option was added to 400ci V8 engines, and the 350ci HO was revised.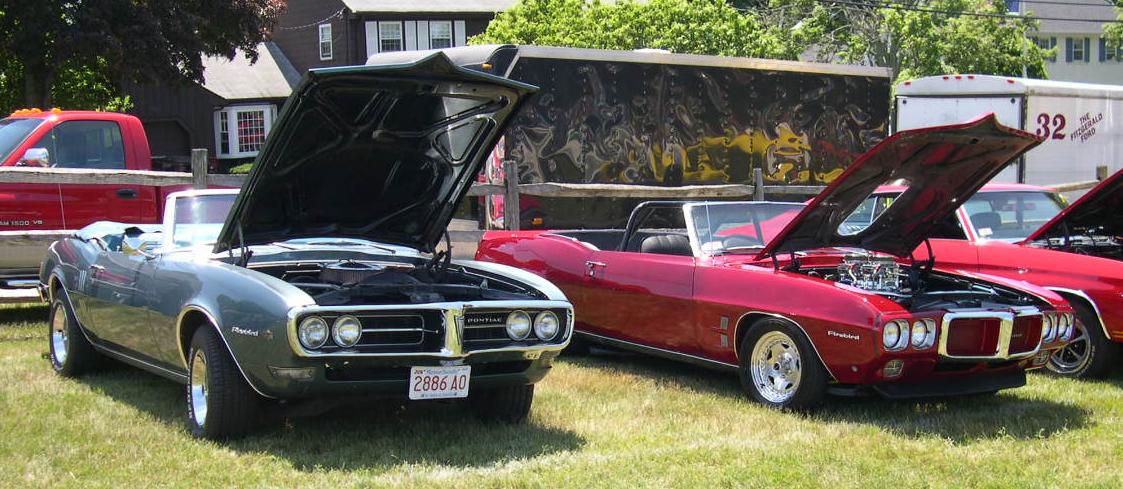 The 1969 Firebird model was overhauled and given a new front end. An optional "Trans Am performance and appearance package" and "WS4" was given to 689 hardtop and 8 convertibles.
Second generation (1970 - 1981)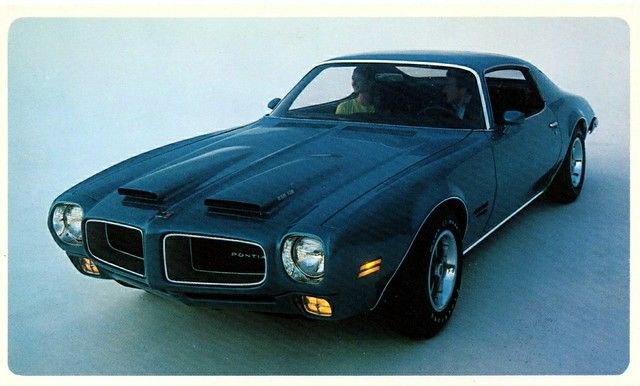 The second-generation Pontiac Firebird debuted on February 26th, 1970 after a production delay and was only offered as a coupe until 1989. The 1970 Firebird was given two Ram Air 400ci engine options: L74 Ram Air III with 335-horsepower and a 345-hp LS1 Ram Air IV. For 1971, a 455-cubic-inch V8 came in two forms - a L75 325-hp and LS5 HO with 335-horsepower that powered the Trans Am. In 1972, the Firebird (and Camaro) were nearly dropped due to a strike.
The 1973 model had a quarter-mile time between high-14 and 15.0 seconds. The 455ci was fed by a four-barrel Rochester Quadrajet carburetor and made 290-bhp and 395 lb/ft torque. A Super Duty 455 (SD-455) version was offered in 1973 and 1974 with a strengthened cylinder block and forged rods, forged aluminum pistons, and unique high-flow cylinder heads.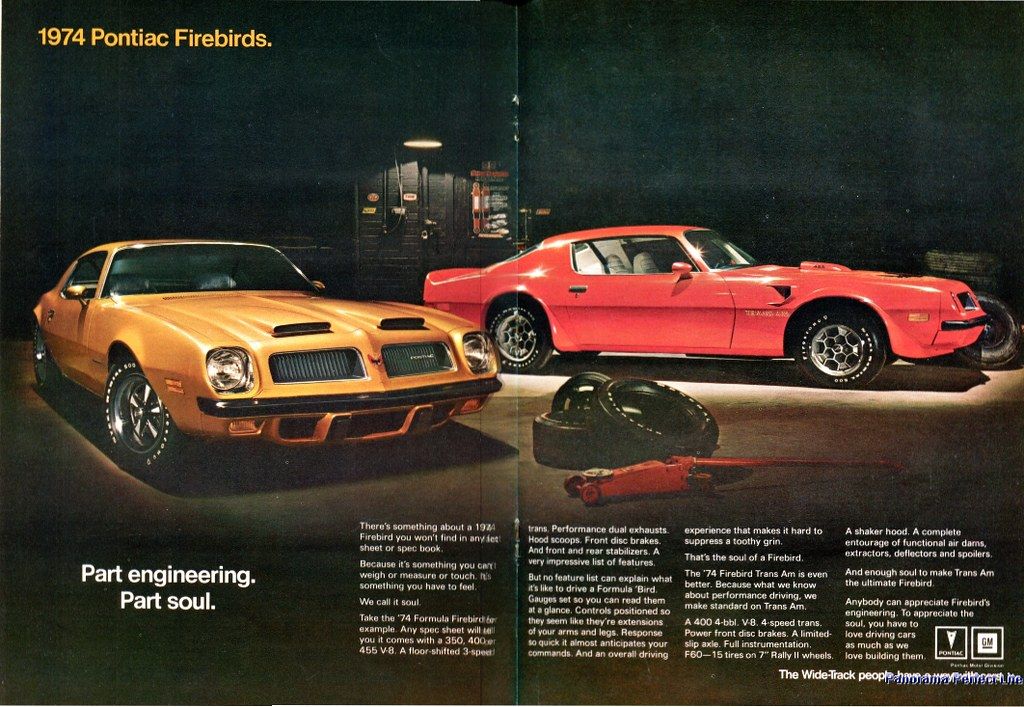 The 1977 model was featured in Smokey and the Bandit resulted in an insane sales surge at Pontiac dealership and a cult following that still exists today.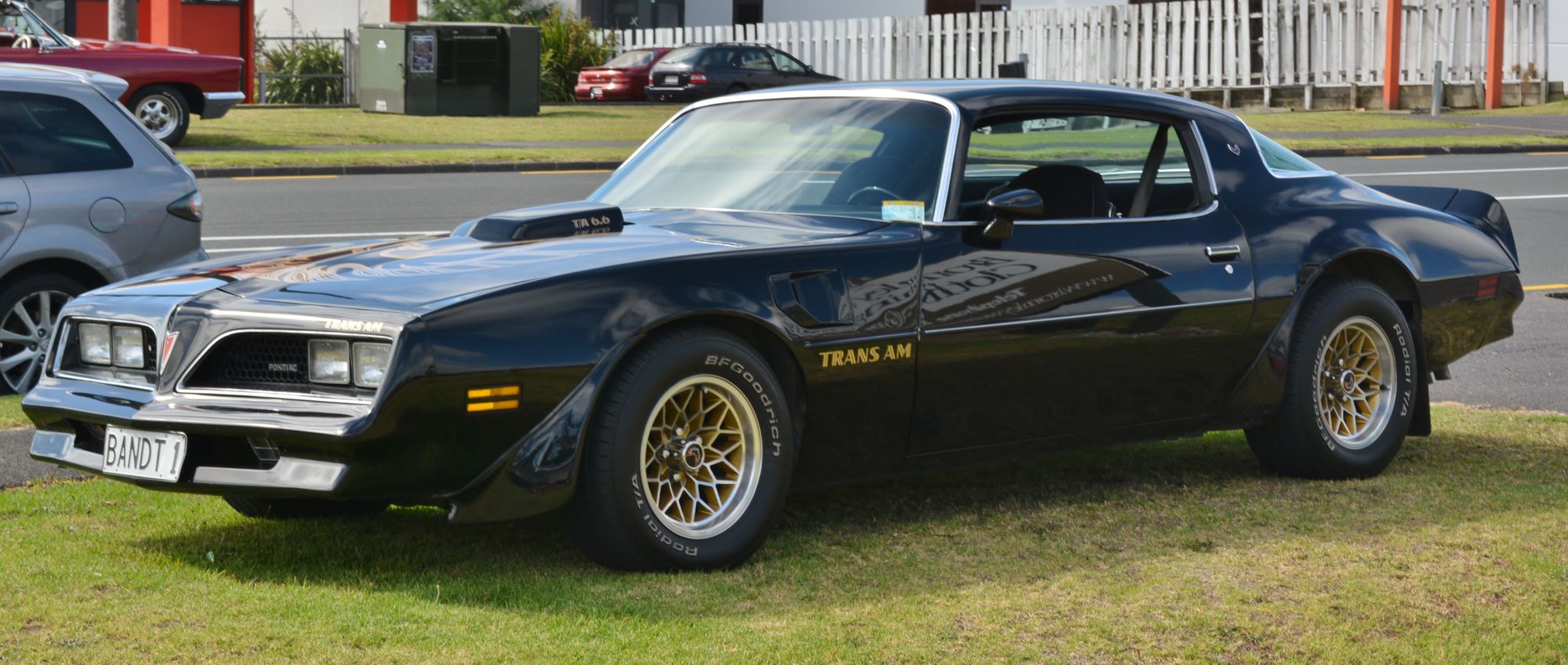 Third-Generation (1982 – 1992)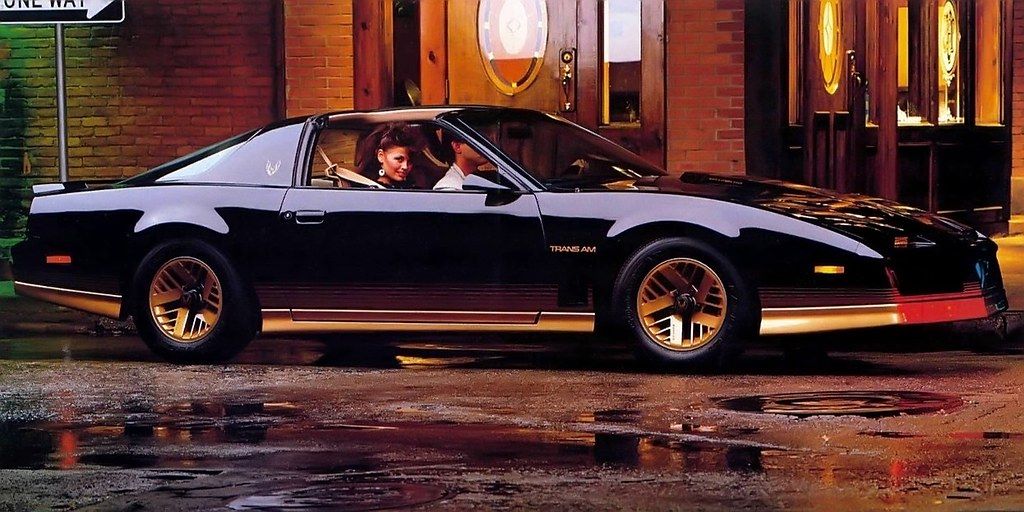 The third-generation Pontiac Firebird was produced for the 1982 through 1992 model years. Due to the fuel crisis, a four-cylinder Firebird was added to the lineup. For 1982, the Firebird received a makeover where it weighed 500 pounds less and featured hidden pop-up headlights. A modified version of an '82 Trans Am appeared as KITT in the original Knight Rider. For 1988, the Pontiac Trans Am GTA featured removable T-Tops and a standard 350-cubic-inch V8 engine. The '88 Trans Am GTA had an optional "notchback" design, but only 700 notches were built.
Fourth-Generation (1993  –2002)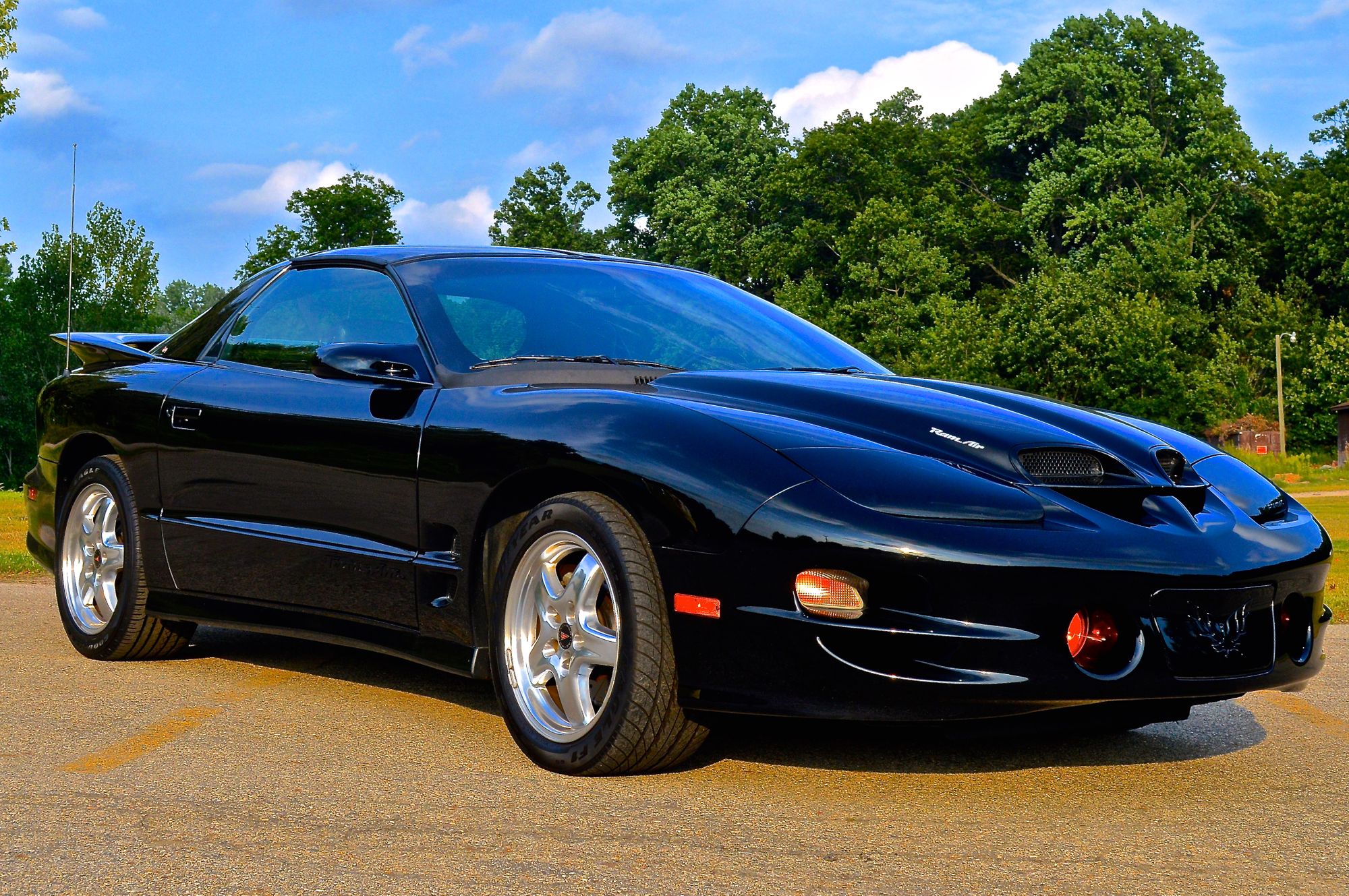 The fourth-generation Pontiac Firebird featured an all-new design with was the most aerodynamic to date. About 90 percent featured brand new parts except for the live rear axle, floorpan, and front seats. Dual airbags, 4-wheel anti-lock brakes, 16-inch wheels, rack-and-pinion power steering, short/long-arm front suspension, trim level for the V6, 5-speed manual (V6), and a 6-speed manual (V8) became standard. The electronically controlled 4-speed automatic was offered for both models in '93. From 1993 through 1997, the sole engine for Formulas and Trans Ams was a 5.7-liter LT1 V8.
For 1996, the LT1 made 285-horsepower, and the WS6 performance package for Trans Ams and Formulas included a functional "Ram Air" hood, improved suspension, dual tips, a WS6 badge, and a total of 305-horsepower. The WS6 was offered for convertibles in 1997. Only 41 Formula convertibles and 463 Trans Am convertibles were equipped with the WS6 package these two years.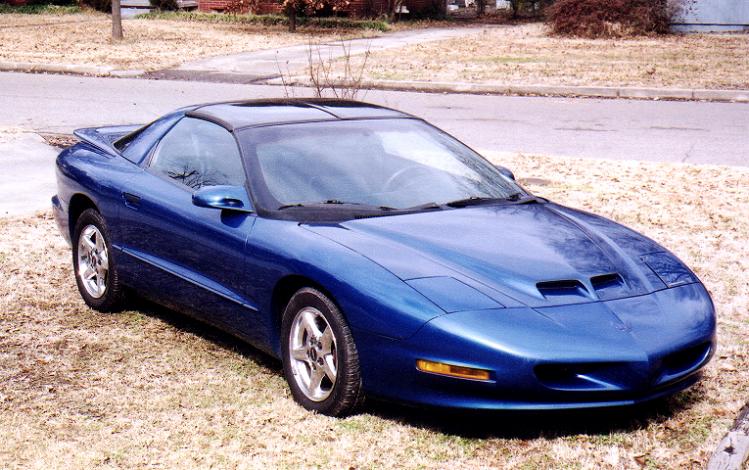 For 1998, the Firebird was refreshed mid-cycle with a new hood, front fascia, retractable quad headlights, lower fender air vents, and honeycomb rear panel. Formula and Trans Am models were powered by a 5.7-liter V8 LS1 engine and utilized an aluminum driveshaft, and all models now had 4-wheel disc brakes with bigger rotors and dual-piston front calipers. The Formula convertible was no longer.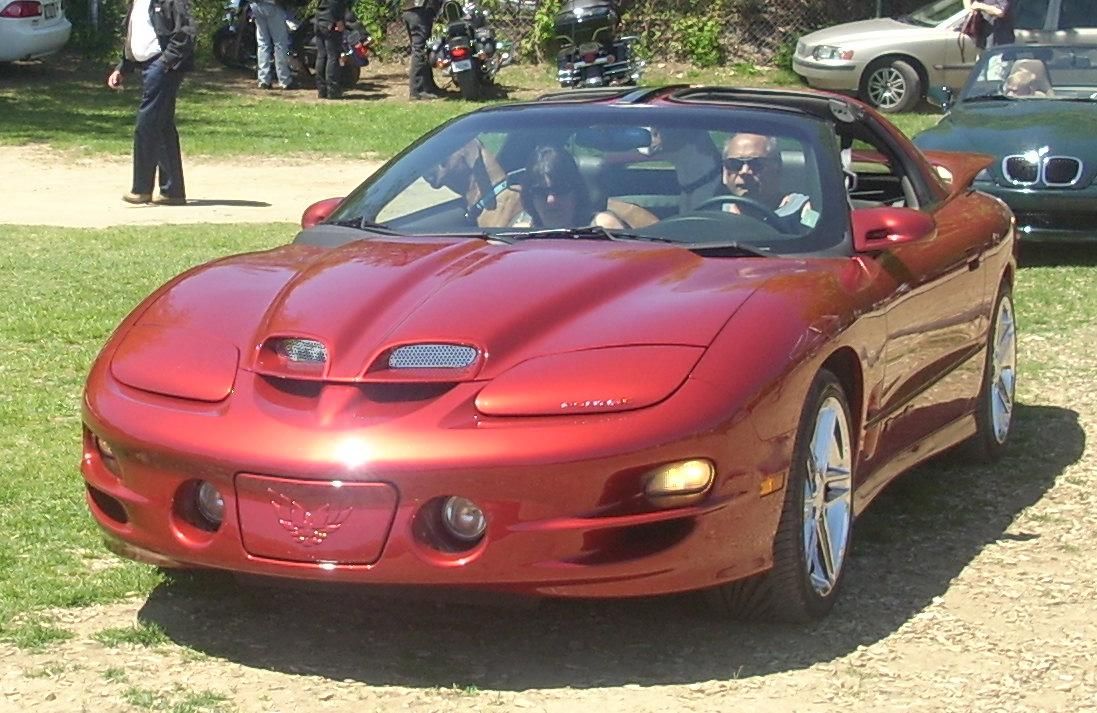 The 1999, all LS1 Firebirds were given a Zexel/Torsen II slip-reduction rear axle and electronic brakeforce distribution. Six-speeds were equipped with a Hurst shifter. For 2001, WS6 package was exclusive to Trans Am coupes and convertibles.
Production:
For the initial 1967 model year, 82,560 Firebirds were produced total. The 1968 model year saw 107,112 examples. The 1969 Firebird saw a total of 87,716 cars were built including just 698 hardtop Trans Ams with 8 convertibles.
For 1970, a total of 48,739 were built, and production fluctuated closely until 1974 with 73,729. Only 11,085 cars were made for 1976. Thanks to Smokey and the Bandit, Firebird and Trans Am numbers surged with 155,736 produced for the 1977 model year. For 1978, 187,285 cars were built, and the 1979 model saw 211,454 cars. The 1980 model saw 107,340 cars, and 128,304 built for 1984.
The 1987 model saw 88,612 units, and that number decreased to only 20,553 for 1990 and 27,567 for 1992. For 1993, only 14,112 cars were built. For 1994 and 1995, those numbers increased to 45,992 and 50,986 before dropping into the 30s with the exception of 21,436 in 2001. Only 41 Formula convertibles and 463 Trans Am convertibles were equipped with the WS6 package from 1996 through 1997.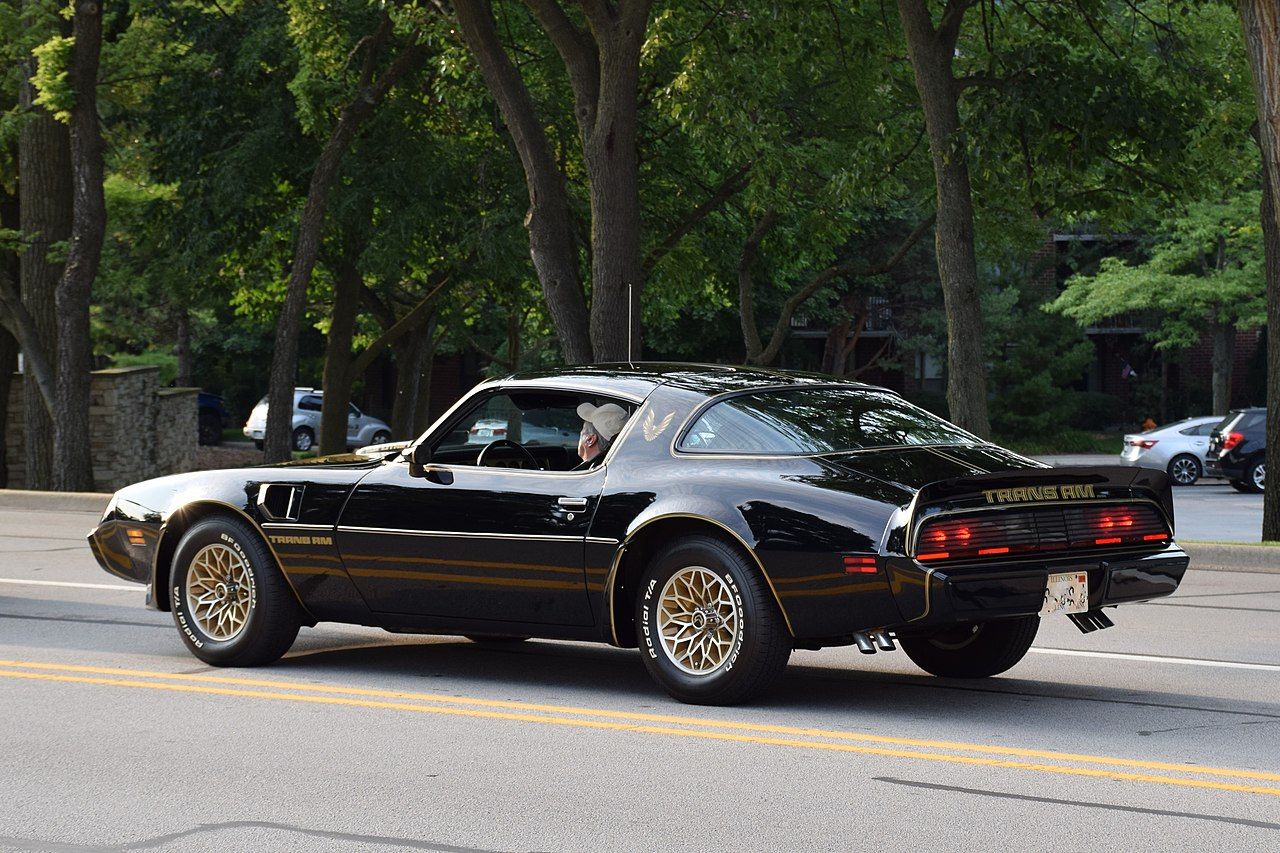 The Pontiac Firebird was a hot commodity throughout its production era, and Burt Reynolds helped skyrocket its popularity with the black-and-gold 1977 Firebird Trans Am in the classic Smokey and the Bandit movie that kicked off a cult following that still exists to this day. Although Pontiac unfortunately closed its doors in 2010 and shutting down the possibility of a reincarnated Firebird, the model along with the high-performance Trans Am remain ever-popular today among American muscle car enthusiasts.