It comes looking for some trouble and we sure hope it finds it!
---
The Pontiac GTO is an exceptional car, no matter what way you look at it. Whether it's the original '64 GTO that started the muscle car revolution or the 2004 model, which saw the introduction of the LS1 into the car's history, the GTO is America's favorite muscle car. However, there was one car that we didn't mention for an excellent reason. This discrepancy is because it's on an entirely different level. Of course, we mean the GTO Judge. Like many mean muscle machines of the time, such as the Chevelle, Camaro, and Firebird, 1970 was the year that the GTO saw one of its most fantastic forms. This car epitomizes that point perfectly with its intense nature and ability to turn heads to this day still.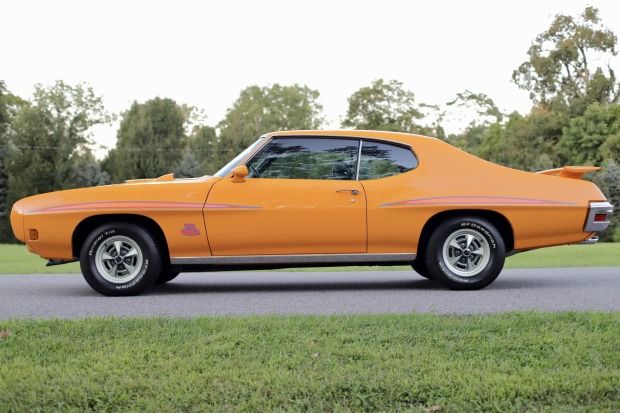 Under the hood of this monstrous muscle car is a wicked 400 ci Pontiac V8 "Ram Air III," which helps the vehicle to achieve a stunning 366 horsepower. Transferring that power is a four-speed manual transmission which makes the car a blast to drive as it provides the driver with more than enough control over that power to glide down any track in excellent time smoothly. Additionally, with only 34,000 miles on the odometer, you can feel safe and assured that you'd have no troubles with the engine or much of any part of this glorious car.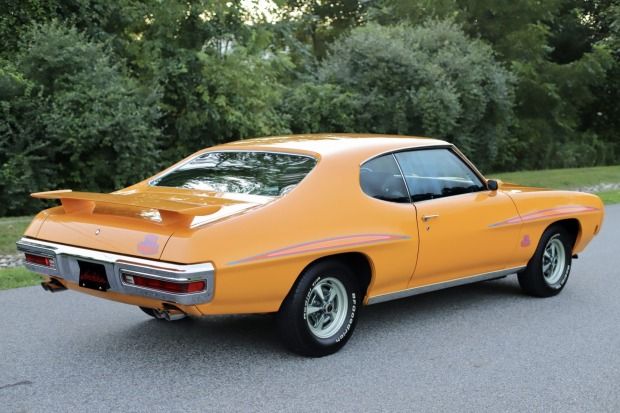 The interior consists of black leather and wood paneling on the gauge cluster, making it the perfect match for any classic car enthusiast. This design perfectly contrasts the Orbit Orange exterior and gives a lot more weight to the pink decals. In particular, the steering wheel provides the car with a bit of extra muscle car design as it combines the no-nonsense attitude of the American V8 with the flashy style characteristics of the Pontiac GTO Judge. Strutting its stuff is this car's thing, and with a big V8, plenty of power, and classic '70 style, the only question is, who's going to be behind the wheel?
This car is being sold by The Meccanic Shop North/1600 Veloce. The Meccanic Shop North restores, details, stores and consigns all types of classic cars. Visit their site here.