The street takeover cancer is spreading and becoming bolder...
---
If you haven't been paying attention, street takeovers have been sweeping the nation recently, and participants in one made a strong statement the night of October 2. The crowd of hundreds gathered in front of Philadelphia's city hall, shutting down the road while different muscle cars did smokey donuts on the public road. It as a demonstration of power as these criminals (because they were absolutely breaking the law) thumbed their nose at city government and the police.
Learn more about what street takeovers are here.
A lone police unit which responded was mobbed by the crowd. At first, a Dodge Charger did some donuts around the cops, who were parked in the road near the original gathering spot. Then the street takeover crowd rushed over, people climbing onto the Ford as they danced on the hood and in general made a mockery of Philadelphia police.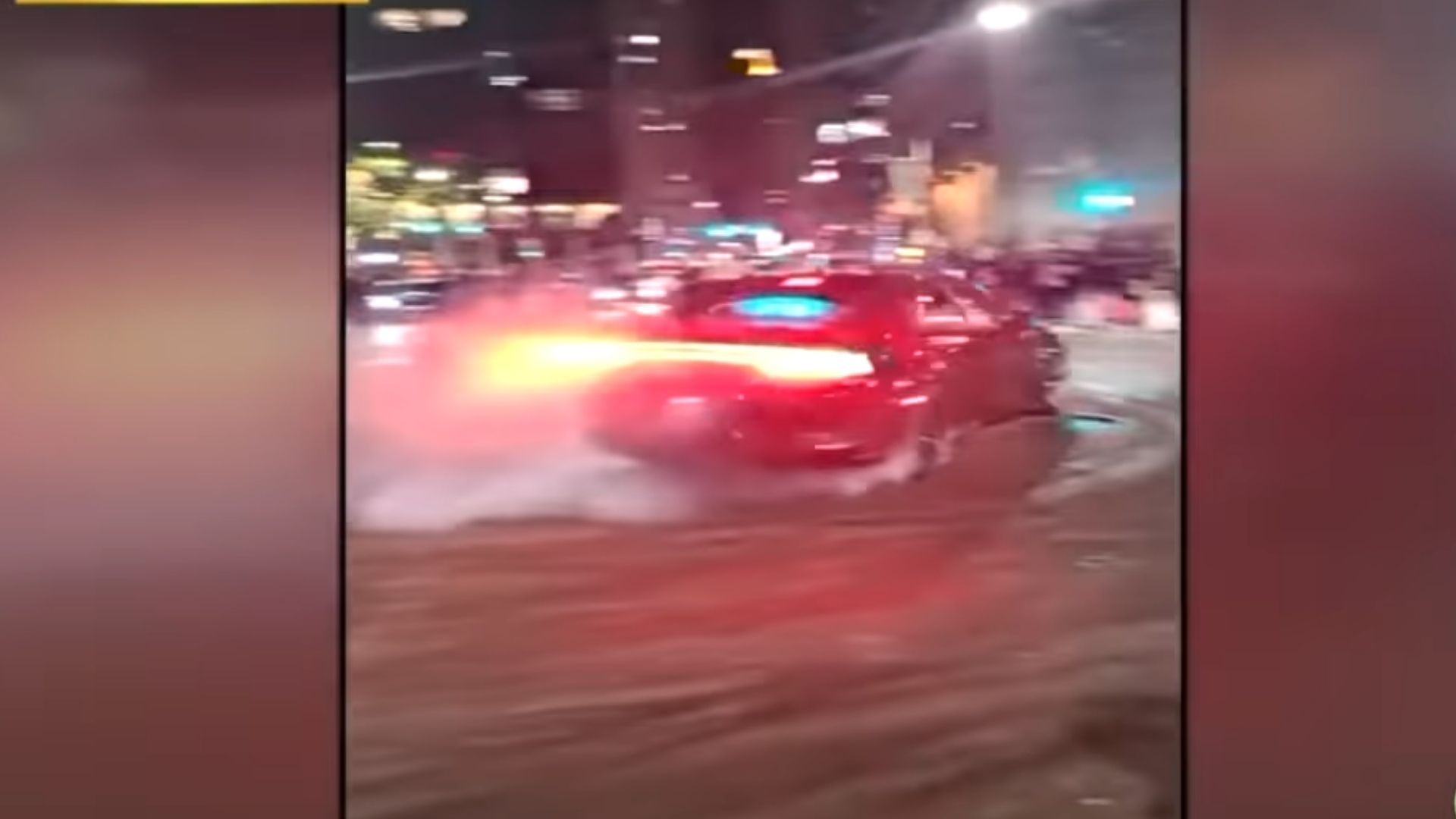 Just like we've seen many times before, the takeover involved pedestrians standing dangerously close to one or several cars as they roasted tires. In many of the vehicles is one or multiple people hanging out of a window or the trunk, all for a little thrill. Many who attend these events post videos to social media platforms, which despite being vigilant about taking down certain content seem incapable of policing posting this clearly illegal activity.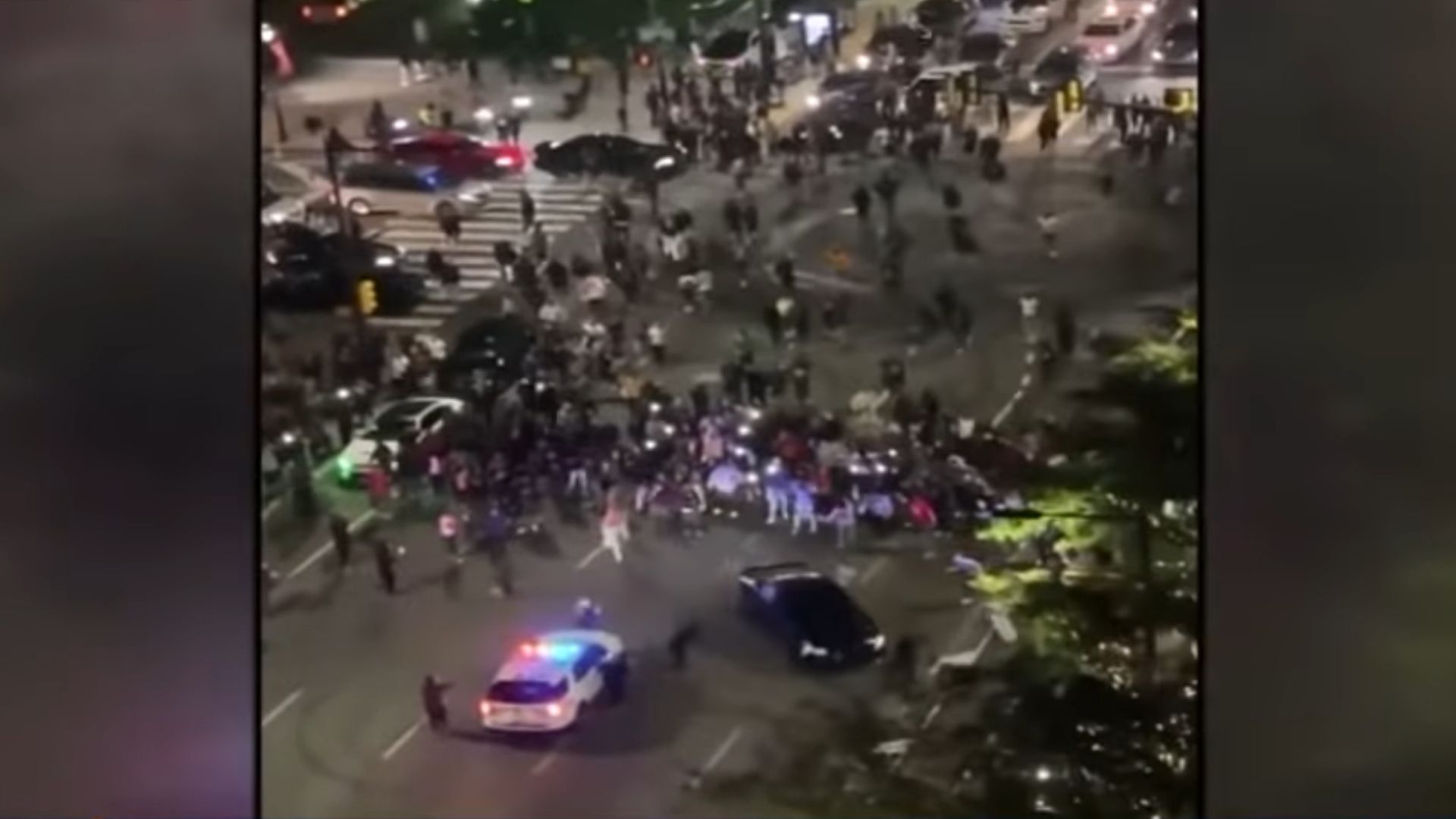 Because these street takeovers have also been known as "sideshows" there's more than just dangerous driving "stunts." Some people brought fireworks to this gathering, a common theme at many takeovers, giving the debauchery more of a festive flair.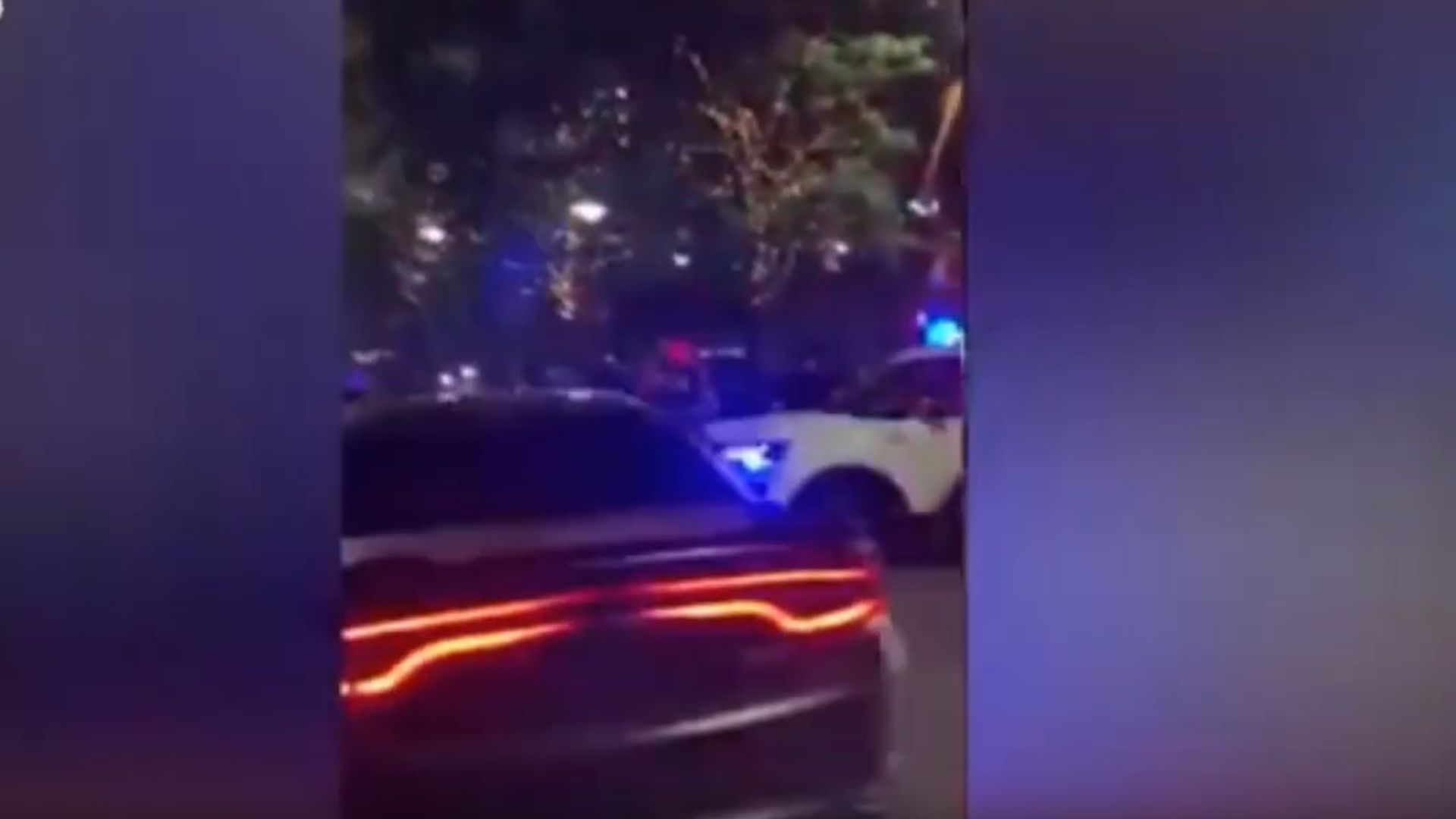 According to police, there were several large street takeover events throughout the night of October 2 and into the morning of October 3. At least this time there were no injuries reported, but these takeovers have certainly resulted in serious injuries and deaths. They're also a magnet for other illegal activity like drug and human trafficking, assault, and more. Philadelphia police say these takeovers are a constant problem in the city. Our question is why doesn't the government enable them to do something about it, like other city governments across the nation have?