This was the largest collection of the motorsport legend's cars in one place.
---
Legendary racer, Peter Brock, once told his friend Peter Champion, "Keep your eyes on the road. Don't look in the rear vision mirror." That motto is how Champion trying to approach his life, as well as his car collection. Fifteen years after Brock died, there's only one of his cars left in the Champion collection, but it was once much more saturated with the cars.
Peter Brock succumbed to injuries after crashing a Daytona Coupe into a tree during the Targa West Rally in Western Australia. After he died, Champion acquired race suits and memorabilia at a museum in Yeppoon in central Queensland that were once owned by the driver.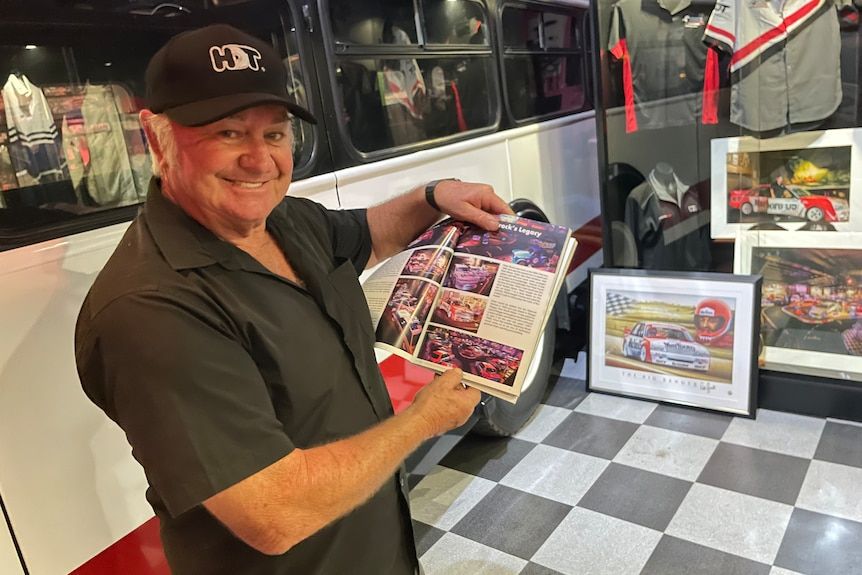 When Champion heard that the Daytona car from Brock's last race was going to be parted out, he decided to buy it and have it restored and the encouragement of Brock's girlfriend and his navigator.
"They had asked me to buy the car and put it with the collection because they believed the spirit of Brocky was in that car," Champion said.
"I agonized over that for quite a while. All the mechanicals in the car were still fine and I just thought, maybe I don't need someone coming into the museum saying, 'I've got Brocky's last wheels, I've got his last engine [and] I've got his last gearbox'.
"To protect it from that, I agreed to pay for the restoration and right now, the decision to do it up, I feel was the right one.
"I know there's a lot of people that are not happy about that, but at least it's there and knowing Peter as well as I did, he wouldn't have wanted that car destroyed."
Once having 27 cars, Champion sold the other 26 in 2017 to a private collector. He does, however, still own a collection of Brock replicas and Holden Team cars that Brock built. In his collection are also three cars from the last production run of the Holden on Australian soil.
Source: ABC Capricornia