Cops aren't playing around anymore…
---
Police in Atlanta decided to do something about illegal street takeovers on the night of March 6, arresting at least 6 people. They're wanting to send a message to anyone who thinks they can use public streets and parking lots to stage dangerous, unofficial events in the city that they will be hunted down, arrested, and prosecuted for those crimes.
Learn how street takeovers are spreading here.
Among the tools Atlanta police are using to combat street takeovers and races is the department's helicopter. From high in the sky, the chopper can direct officers on the ground when they should start rounding participants up, as well as track down any who slip away into the night.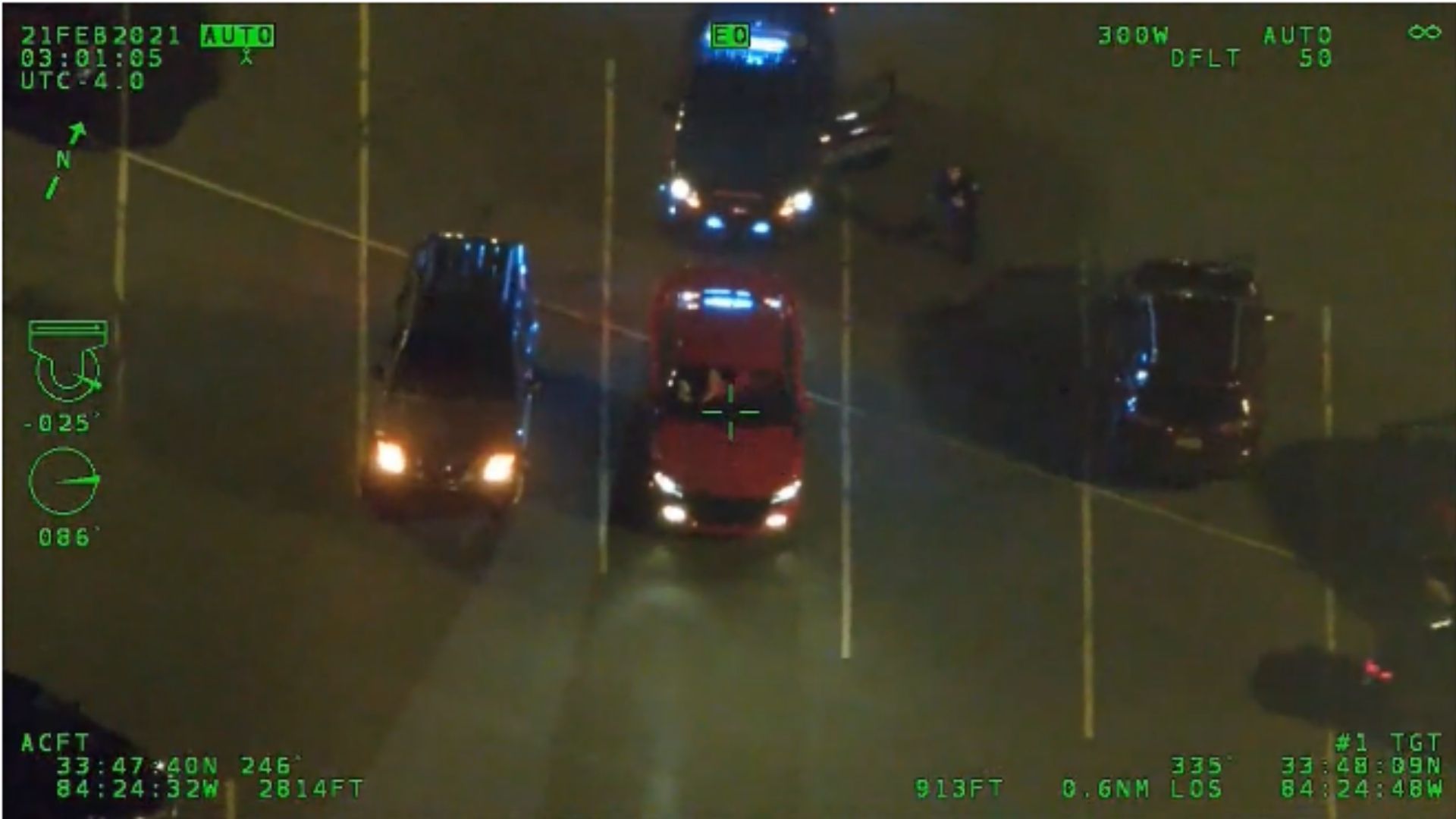 On the night of March 6, a Dodge Charger was busted for laying drag in a parking lot while a group of onlookers cheered and likely took video to upload on social media, one of the main reasons people go to these events. Several people were arrested, and one of them is from Brooklyn, New York. There have been many reports of people traveling wide and far for these events, which can be magnets for all sorts of crime.
During those arrests, officers found drugs and multiple guns on the people and in the vehicles. That likely means more charges apart from the shenanigans with the muscle car. It should surprise nobody that people who engage in one form of criminal activity engage in others, which is why all law enforcement agencies should be taking street takeovers seriously.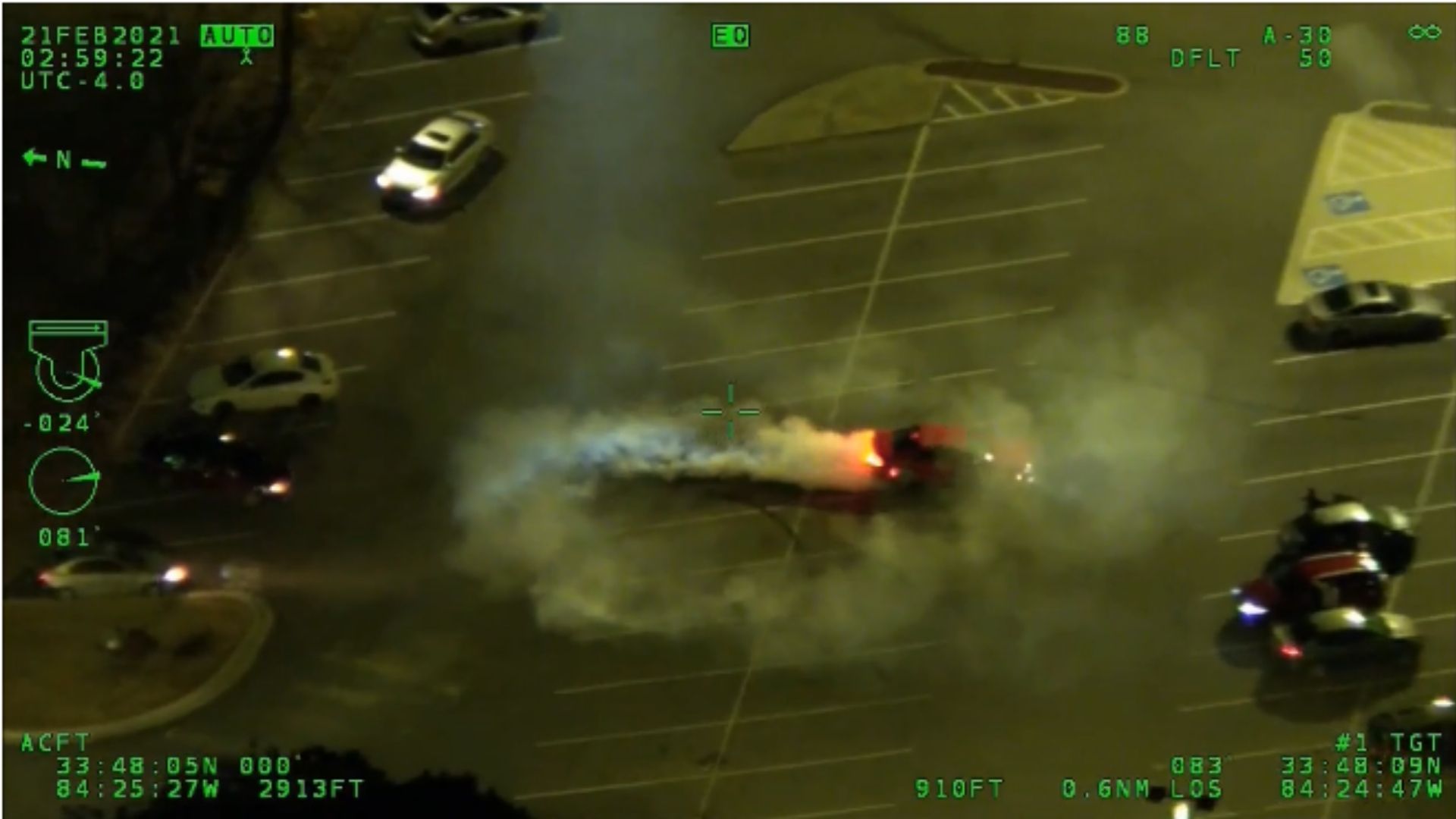 A bill which could be passed in Georgia would come with stiffer penalties for street racing and participating in takeovers. A mandatory $1,000 fine and 6 driver's license points would be assessed for a first offense, with the punishments becoming more severe from there. It's good to see authorities doing something about this disturbing trend, although we don't expect it to just go away suddenly.
Source: Fox5 Atlanta