Would this make you want to buy one?
---
There was a crazy level of anticipation about the reveal of the 2021 Ford Bronco. Ford promised retro styling and off-road utility and delivered on both, although the jury's still out on how well the SUV handles trails. And while some people are absolutely elated with the throwback looks, others were hoping for even more retro flair. Thankfully, an artist has stepped in to give us some digital renderings of vehicles that don't exist, but which show the possibilities in his mind.
Kevin Foutz took up his digital paintbrush and got to work churning out three different versions of the new Bronco but with exterior styling that hearkens back more to the second and third generation models from the late 70s and early 80s.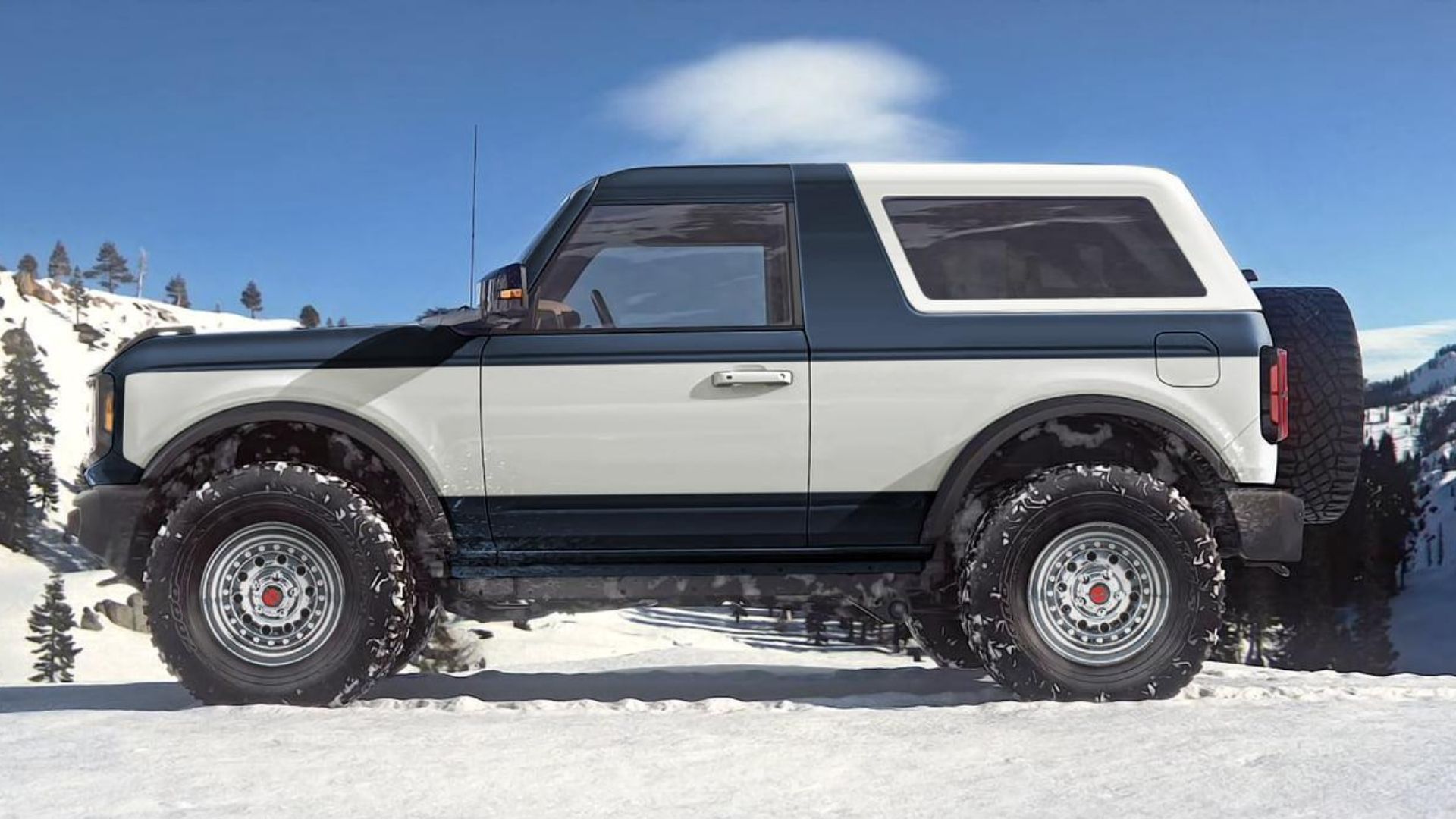 For some, those two generations of the Ford Bronco hold special significance. As we see with every generation, people want to own what was cool when they were a kid or teenager but obviously couldn't have back then. Or it might be a vehicle they rode around in with their dad, uncle, or someone else close. If that describes you, these designs might have you excited.
Of course, interest in the first-generation Ford Broncos is off the hook and in turn so are prices. Some think Ford should've made the new Bronco look more like that first run of the legendary off-roader. In other words, everyone has their opinion.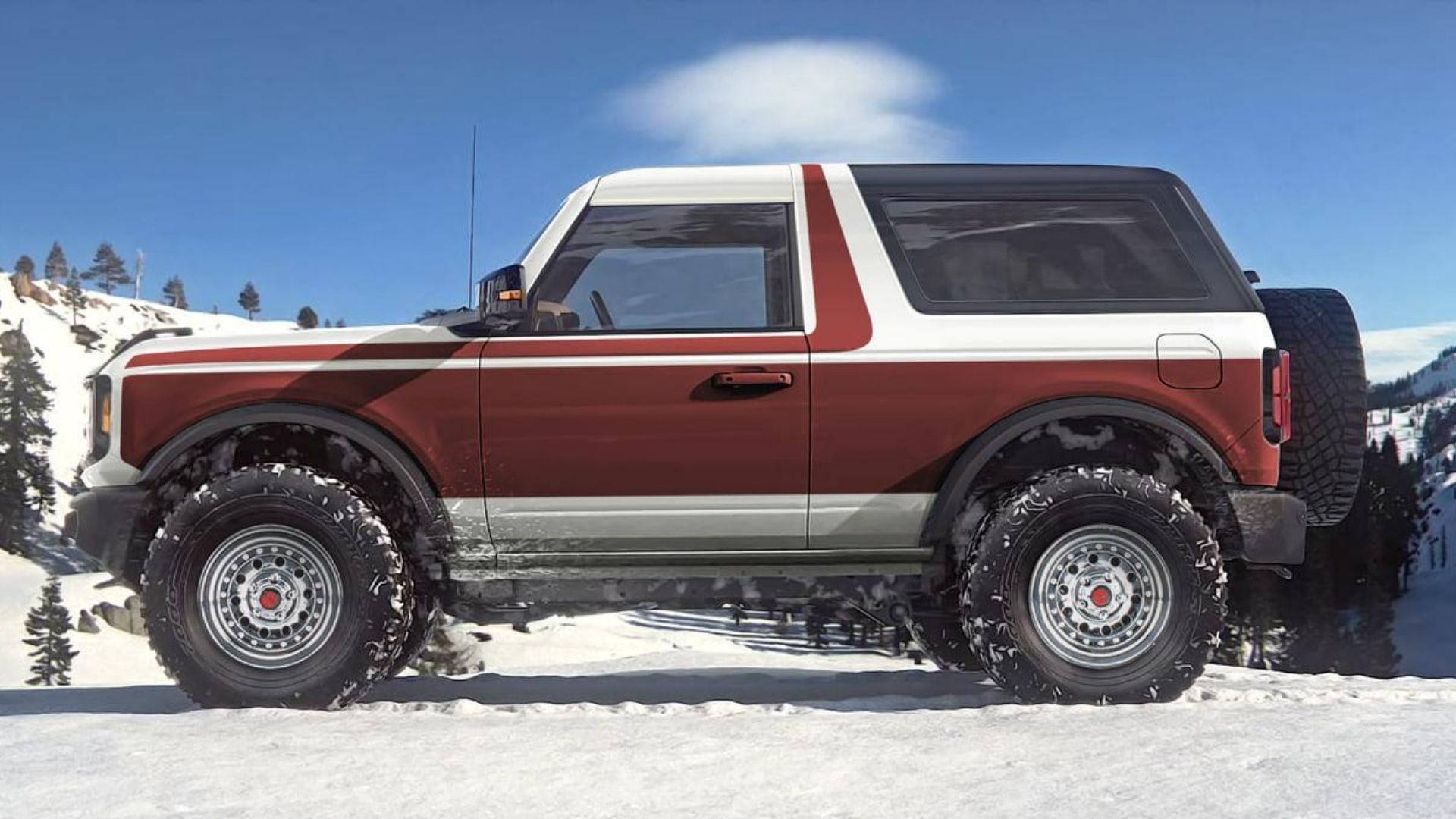 We're wondering if anyone out there thinks Ford should've done a design heavily inspired by the Bronco II. Actually, nobody should admit to that since it's the kind of thing anyone should keep private. Maybe there's a support group out there?
Foutz posted his digital renderings to Facebook with a lot of positive feedback (and some disgust). However, even he admits the bodies are "a little longer than the new 2-door, but still shorter than the 4-door." Do you think Ford should've made something more like these renderings or is the new Bronco fine the way it is?