This is definitely going to be a polarizing spin on the classic SUV.
---
One of the most beloved classic off-roaders is the first generation of the Ford Bronco, which ran from 1966 to 1977. People just love the way they look so much that some get mad when they're turned into restomods or just given a lift with bigger tires, as if that's a form of sacrilege. If you're that kind of purist, you're not going to like what Chip Foose does to redesign the Bronco, because he gets far more extreme.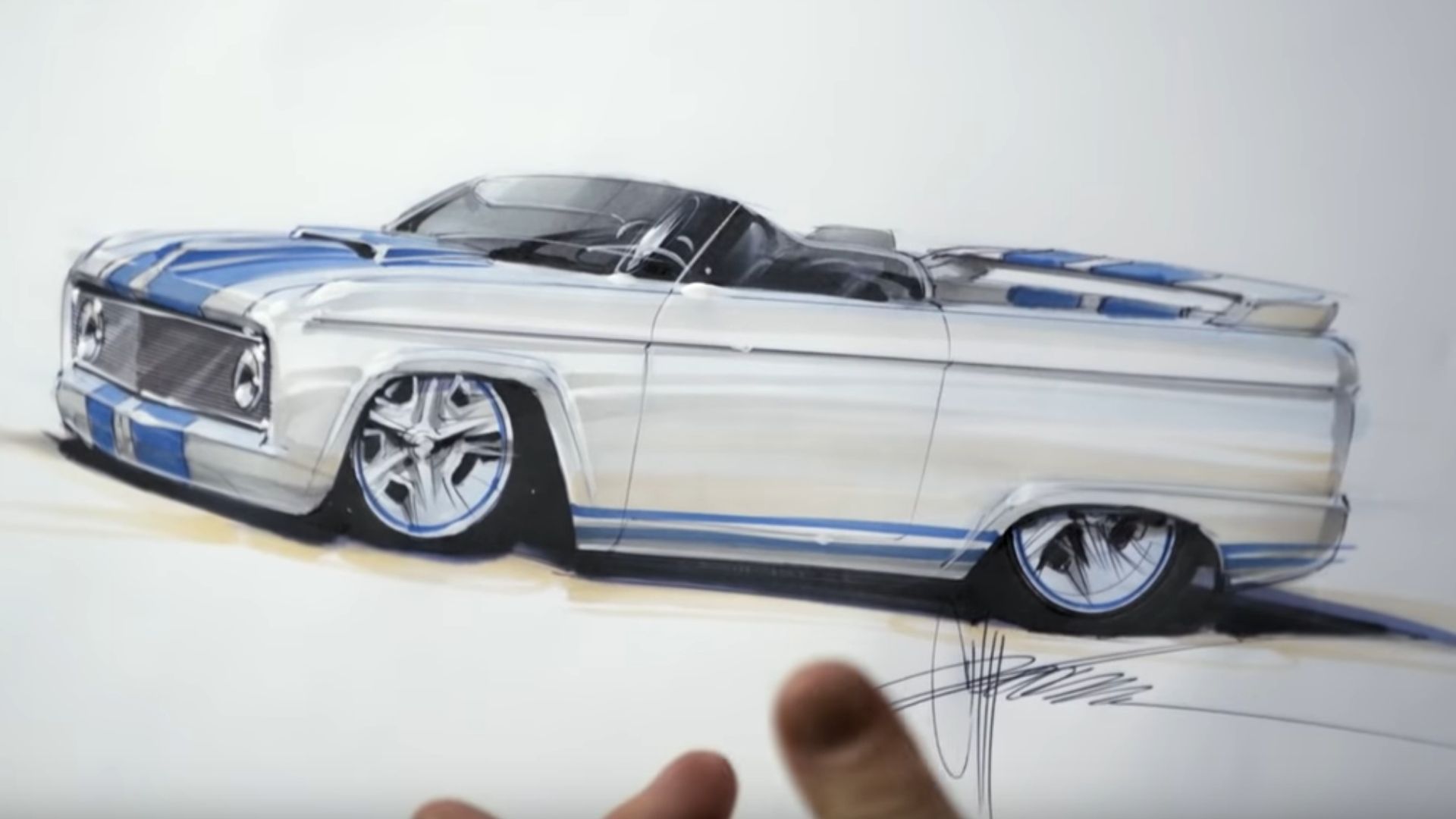 Foose has a reputation for taking classic cars and absolutely transforming how they look, both on paper and in real life. He has a large, loyal following but not everyone likes his work. Whether he's making a Jaguar E-Type longer and adding more swooping lines, or turning a 1969 Chevy Camaro into a hot restomod, the guy is always moving and shaking.
While Foose admits he's always wanted a first-gen Bronco, he's upfront in the video below that what he's about to do is turn one into a street machine. That's a big departure from the rugged, go-anywhere nature of the classic Ford, but Foose does like to push the envelope.
In theory, this build might have a Mustang chassis underneath with a five-speed manual. The result is almost like a lowrider truck with some hot rod flair. Details include a billet grille, hood scoop, rear wing, and rally stripes, plus a chopped, more steeply-raked windshield. Foose also ditches the top, roll bars, and even the door frame tops in the name of a sleeker, sportier vibe. What do you think?
Even if you don't like Foose's sketch, you might agree with his assessment about what's so great about the first-gen Bronco. He thinks everyone loves it so much because of the simple design. Nothing is overstated or over-styled, which is a serious problem with far too many vehicles these days. A return to simple, elegant vehicle aesthetics would be wonderful.
Images credit: YouTube
More Interesting Ford Car News