Would you drive something like this?
---
A trend lately is to use Photoshop and wildly remake classic muscle cars, in particular Mopars. We've featured several of these projects, some which are tasteful and others which seem more offensive to readers' preferences. We've hoping this widebody Plymouth Barracuda rendering is something everyone likes, although there are always purists who will hate anything short of an historically-correct restoration job on any classic car.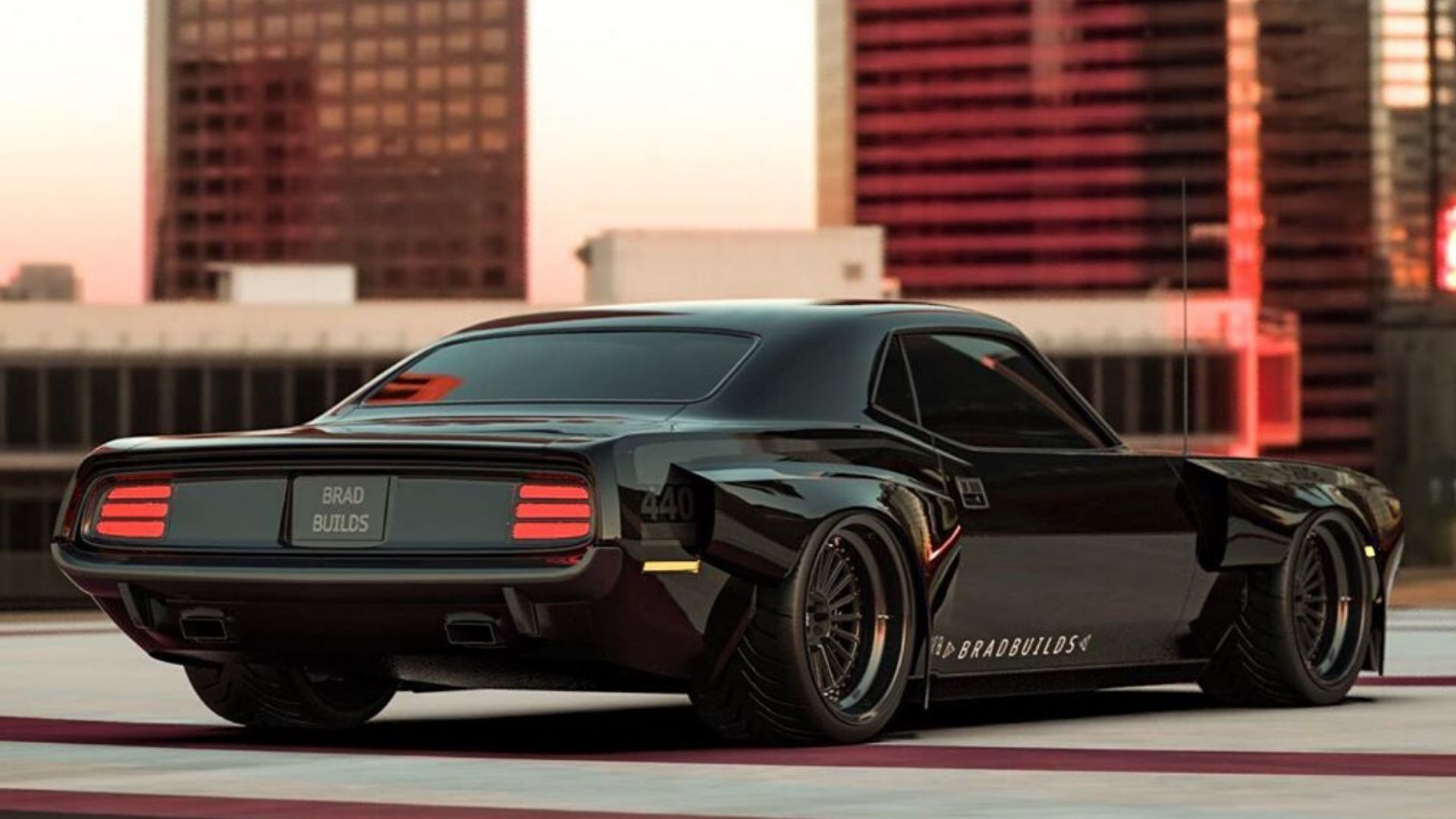 Done and displayed by Instagram account bradbuilds, this appears to be either a 1970 or 1971 Barracuda. Some have mistaken it for a 'Cuda and quite a few non-enthusiast types think they're one in the same, but we all know that's not the case.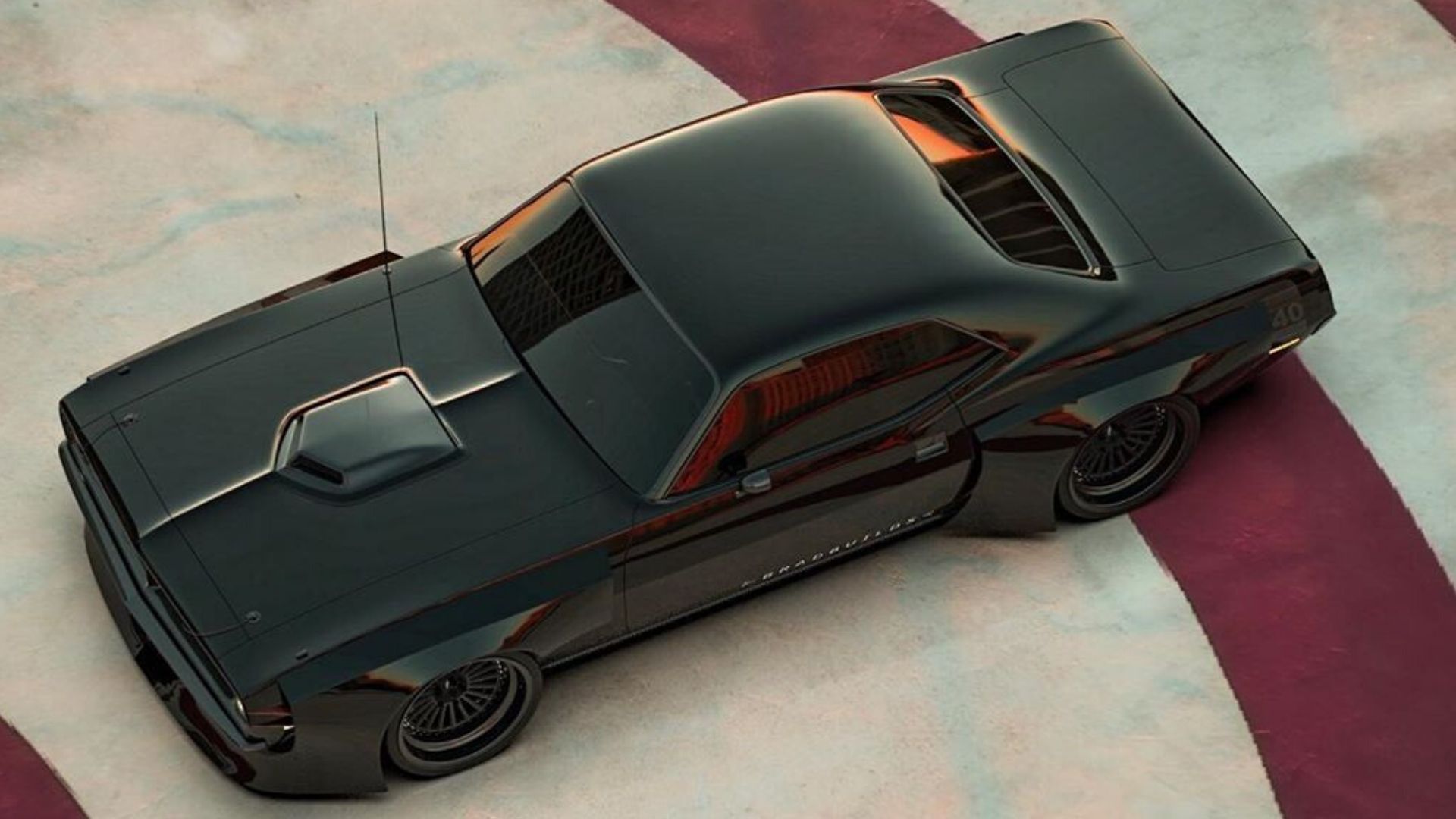 While the most obvious change to the car is the widebody treatment, there's a whole lot more going on in the picture. All the chrome trim has been removed or replaced with black for that murdered out appearance which was popular a few years ago. What's more, the shaker hood adds a little bit of 'Cuda-inspired flair. Or maybe this really is supposed to be a 'Cuda? It's difficult to know for sure, but the artist himself (we're assuming it's Brad) calls it a Barracuda. Feel free to debate which it's supposed to be, since we're open to suggestions here.
Anyway, up front is an interesting-looking splitter we're not too sure about. Hopefully in real life a car like this would have an air suspension, or that would be broken in no time. Not only that, the functionality of the piece seems questionable, plus it's kind of just there.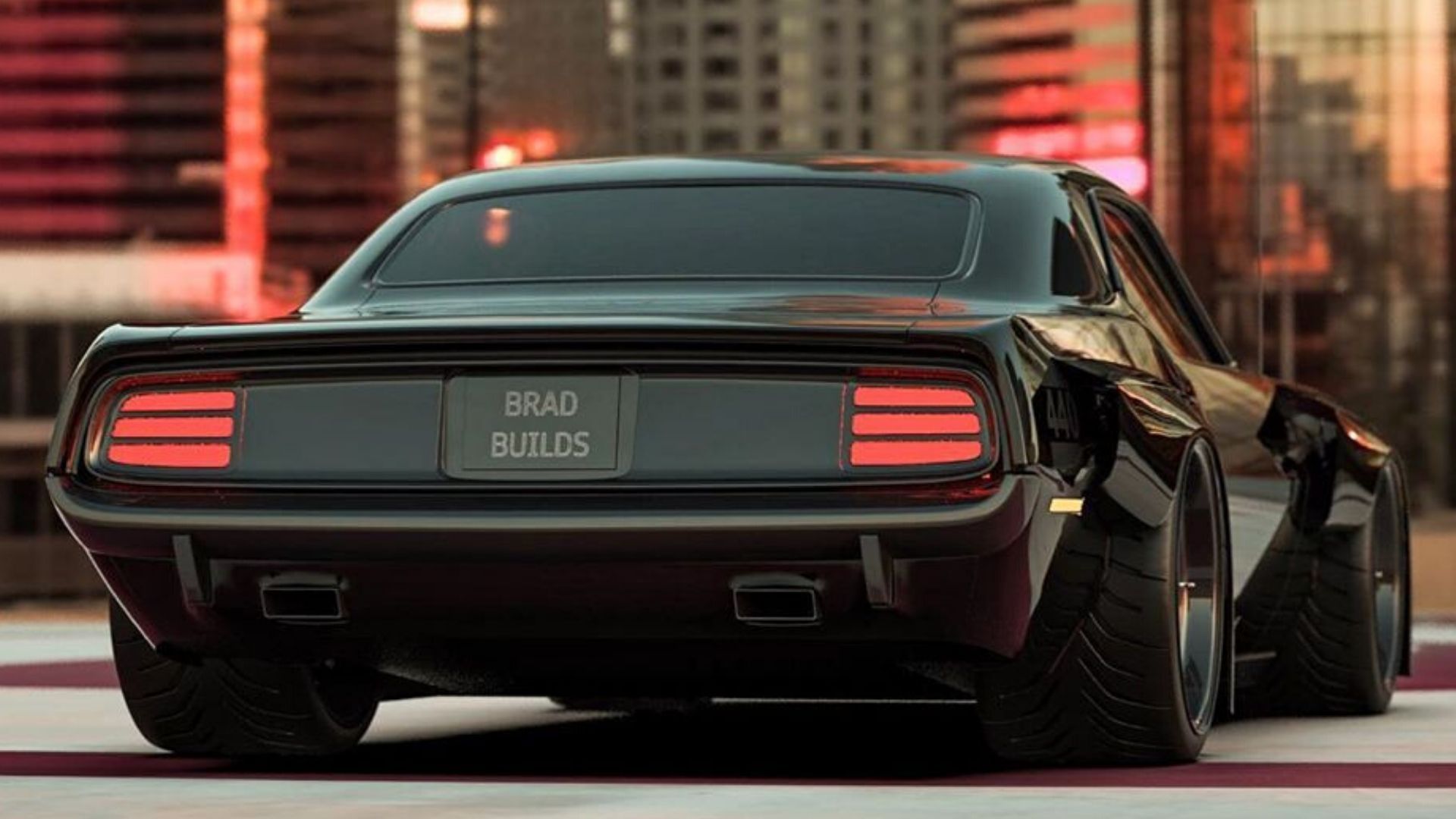 This car rides on Rotiform BUC three-piece wheels. The artists says he's not sure about the size, so we'll say they're easily 20-inchers and they get rid of the unsightly fender gap so many are offended by these days.
The big question is what do you think of this rendering? Did bradbuilds improve on the look of a classic Mopar muscle car or was this a failure? Sound off in the comments and let us know.