Watch the video to check out this potent G-body in action.
---
Back in the late 1970s, the muscle car era was coming to an end. After the oil crisis, buyers were trading in that big-block power for cars that were more compact and fuel efficient. Just when it seemed as if the world of performance was almost extinct, an unlikely automaker came to the rescue. Buick used a turbocharged V6-powered 1976 Century to pace the Indy 500, and the production engine soon found its way into the 1978 Regal Sport Coupe. While the car wasn't insanely fast by any means with 150-horsepower (the two-barrel carb setup), Buick continued to make adjustments to make it faster. For 1983, this was now called the Regal T-Type, and it was bumped up to 190-horsepower and 280 lb/ft of torque with only a four-barrel carburetor setup offered. Then, the highly desired Buick Grand National was born.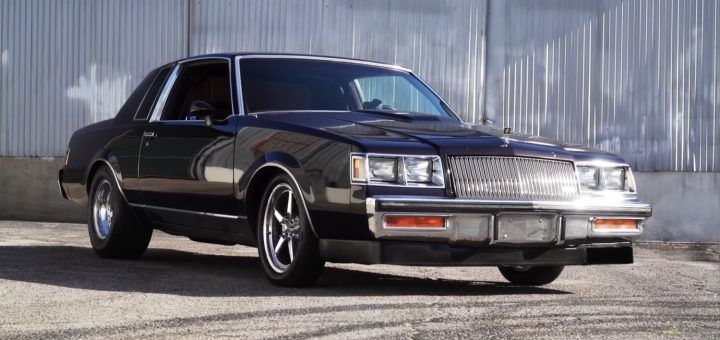 One man in Southern California's Huntington Park has amped up the performance quite a few notches with his insane 1987 Buick Regal Turbo T Limited. Taking a quick glance at the Buick, and you'd have no idea the amount of potent power packed under the hood. The exterior is equipped with a set of Weld racing wheels on all four corners that are wrapped with skinnies up front and beefy rubber out back. Stopping power is provided by large Wilwood brakes complete with slotted and drilled rotors. Other than those few components, one would be completely caught off-guard when this G-body comes out to play.
Open the doors to a plush purple-ish interior with pillow seats up front and ancillary gauges housed in the dash. One may notice that this Buick Regal has a half roll cage installed. While this Buick looks like it has a few modifications, nothing hints at what lurks in the engine bay.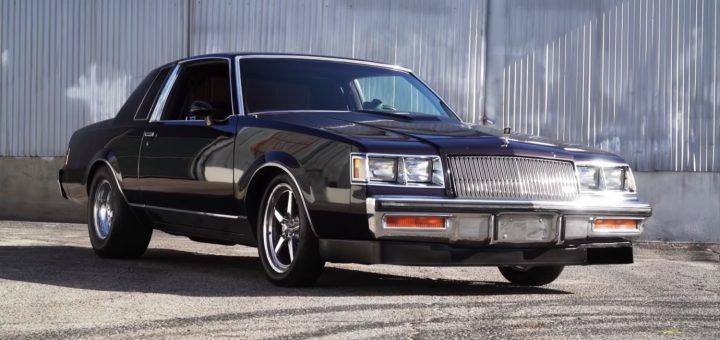 Powering this '87 Buick Regal T-Type is a 274-cubic-inch engine topped with stage two block and aluminum heads and fed by a 6870 turbocharger that pushes out 25 pounds of boost. Hiding behind the grille is a front-mounted intercooler painted black, and added performance and rumble come from the exhaust system. With everything combined, this bad Buick churns out 770-horsepower to the rear wheels which is much more than the 245-horsepower a stock example would have from the factory.
Watch the video to see this pavement-pounding retro Regal in action.