From the colors to the graphics, this pace car helped usher in the '90s.
---
For the last 30 years, a General Motors vehicle has paced the Indianapolis 500 all but three times, and since 2001, it's been an all-Chevrolet affair. In stark contrast to the 2020 C8 Corvette that paced this year's race, a 1990 Chevrolet Beretta led the field to the green flag at the 74th running of the Indy 500. Everything about this car makes it perfect for a '90s-era car show, so be sure to check out Motorsport Auction Group's upcoming collector car auction to add this pace car to your collection.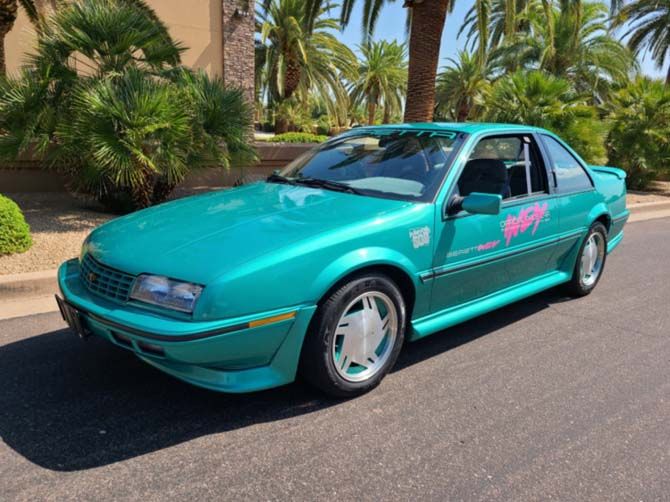 While the car that actually paced the race was a convertible, the replicas were all coupes, and this pink and teal color scheme is about as iconic of a color combination that you could get in 1990. The interior is just as nice as the exterior with two-tone cloth seats and the "Indy" lettering embroidered onto the seats, and this all-original car even comes with the factory window sticker.
This 1990 Chevy Beretta Indy 500 Pace Car is a pure time capsule, and it survives 30 years later with just over 2,700 actual miles. Even though there's no specific information where this car comes from, the overall condition makes it easy to believe this pace car used to be housed in a Texas car museum.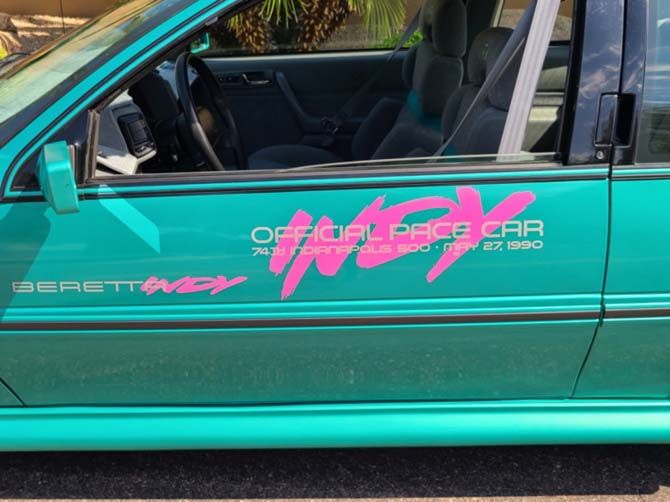 This year's Motorsport Auction Group collector car auction takes place on Wednesday, September 23, 2020, and even though that date is approaching quickly, there is still plenty of time to register to bid or consign your car or truck whether it's bone stock or fully custom.